Teams Most Likely to Win the 2014-2015 College Football Playoff
The Top Ten
1
Ohio State
A great group with great quarterback, improves his performance every year, a great offensive line, and a great coach, who has won national titles before.
Eight months after they did it, the Buckeyes are still No. 4 on the teams most likely to win the 2014 National title. - tribe95
Probably the best team in the Big Ten right now, if not the second. Usually go undefeated or close to it.
Guess what, it is after the championship and Buckeyes won
V 4 Comments
2
Florida State
FSU's SOS will be at least as high as the other 3 teams in the palyoff: Alabama, Oregon and Oklahoma.
V 3 Comments
3
Alabama
There is no doubt Alabama will win the national championship it is already won unless the end of the world comes before the season is over
Won a lot of recent National Championships, Nick Saban is a good coach.
This may be the tides worst year in years... coker will bust because look at winstons numbers against a good team
V 1 Comment
4
Auburn
Went to National Championship last year and barely lost, won National Championship in 2010. Won Georgia and Alabama games by surprises
This years team will be scary... mark my word may go down as one of the best teams in college football history... they will set records... watch and see
Coach Malzahn (offensive genius) and Nick Marshall returns with a better passing game. With a hand full of 4-5 star RB's that will make up for the loss of Tre Mason (NFL). Also Auburn just aquired the #1 JUCO WR to compliment superb receiver Sammy Coates. The offense will be more deadly, and the defense has bulked up with talent that will shine brighter than last year. Auburn - all the way, hands down!
V 1 Comment
5
Oregon
Been real close to going to the National Championship the past couple years, and has a fast pace offense and decent defense
A really good team, has a 45 chance of at least making a bcs bowl game
They didn't even make a bcs bowl last year pluis they lost to Stanford 3 years in a row.
V 3 Comments
6
LSU
I have a feeling about this team of at least the bcs championship game and beating Alabama
National Championship worthy, they play against teams like Georgia, Alabama, Auburn, Texas A&M, and Missouri.
V 1 Comment
7
Michigan State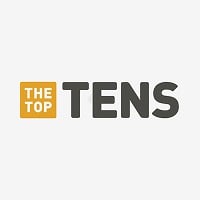 Is a very good team so... I like the coach of the team
There not gonna win they lost agents Oregon
They have a tough schedule this year and they really have built a program in East Lansing, Michigan. If they beat Oregon in Eugene, then they're the #1 team in the NCAA.
8
Stanford
Is a very dominant team and is My favorite college football team
One of the best teams in the Pac-12 along with Oregon, Arizona State, Washington, and USC
Top four will be Florida State, Stanford, LSU and Michigan State. Noles dominant Sparty and Stanford beats LSU in a defensive classic. The Cardinal then go on to upset FSU 20-17 on the last second field goal.
9 Clemson
10
Oklahoma
Sooners rull. The sooners are the best team ever that
Beats every team that gets in they're way!
The Contenders
11
Georgia
Picked as Phil Steel's team most likely to make a surprise win in the National Championship that's not in the top 10 this year.
Phil steel's last year was Florida State and they won.
Why the hell is Georgia 11. and clemson ahead of them! Clemson lost to Georgia BY a LOT to them. this list is bad. Texas tate is here with marhsall and memhphis but no Notre Dame or Texas A.M. the Irish r gonna have luck this year. GOlson is back. plus Georgia should be 8 or better. not 11.
V 3 Comments
12 South Carolina
13
Florida
They have a way stronger team than Memphis and Texas State - peaceswagtv
In reply to you UCLA is not that good I agree with Notre Dame Wisconsin is way worse than Florida. Oklahoma State is too Mizzou is average and Texas A&M is not better yet - peaceswagtv
In replay to peaceswagtv you r wrong and dood I made the list. Being fkin serious.
14
UCLA
Bruins could be the team to beat in the Pac 12. Forget two SEC teams in the game, it could be more likely for a Pac 12 duet to make the play off. UCLA, Oregon, Stanford, Arizona State, USC or even Washington. I could see UCLA and another one of these teams making it! - CaptainAmerica2000
In reply to Captain America2000: it will be Stanford and Oregon/UCLA stanford has beat both of them more than three times in the last three years
IN REPLY TO CAPTAINAMERICA2000:
I know you r right but Stanford is much stronger than both Oregon and UCLA. Stanford has beat Oregon at least 3/5 times in the last five years. same for UCLA. plus Oregon is always overrated then proved by Stanford to not be top5 worthy. same for UCLA for top 10 worthy
V 1 Comment
16 Marshall
17 Michigan
18
Oklahoma State
A team that is pretty good and beat baylor but baylor sucks because they lost to ok state which is a good team but they lost to ucf which is pretty darn embarrassing because they were favored and I thought they would crush them

I WANT OK STATE to BEAT MISSOU Go Cowboys

I don't live in Oklahoma or near Oklahoma, I'm a stanford fan
V 1 Comment
19 Missouri
20 Arizona State
21
Texas State
Memphis and Texas State make me laugh on this list - peaceswagtv
22
USC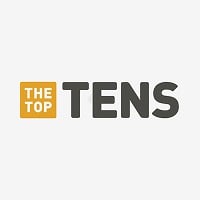 Great Defense, and Phil Steel's second most likely team to win the national champpionship that's not in the top 10.
23
University of Arizona
Beat Oregon by a lot last year, has decent recruiting.
24
Notre Dame
They are still ranked #7 after barely losing to Florida State, and FSU don't play anybody tough the rest of the season - westofohio
25 Wisconsin
26 Texas A.M.
27 Texas Christian University
28 Mississippi State
29 Rutgers
30
Baylor Bears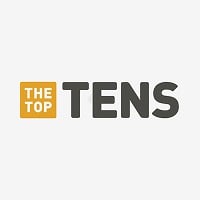 The Baylor Bears are the sports teams of Baylor University. Baylor's men's sports teams are named the Bears, and some women's teams are named the Lady Bears.
31 Colorado
BAdd New Item
Recommended Lists
Related Lists

NCAA Football Teams That Will Most Likely Make It to the 2014-2015 Playoffs
Top Ten Teams Most Likely to Go to the 2016 College Football Playoffs
Top 10 Teams Likely to Make the 2016-2017 College Football Playoffs

Top Ten NCAA Football Teams with the Best Chance to Win the 2018 College Playoff
List Stats
100 votes
31 listings
4 years, 78 days old

Top Remixes
1. Florida State
2. Georgia
3. Michigan State
BDawg96
1. Ohio State
2. Oregon
3. Alabama
cgooz
1. Florida State
2. Oklahoma
3. Auburn
willicar1201
Error Reporting
See a factual error in these listings? Report it
here
.