Top 10 Rugby League Players of All Time
1
Andrew Johns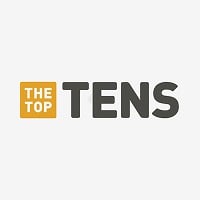 Andrew Gary "Joey" Johns is an Australian former professional rugby league footballer of the 1990s and 2000s. He is considered by many to be one of the greatest players of all time.
Johns amazing for his time. Messenger the same. Cameron Smith year in year out excellence..
Legend in every category. His passing game was sublime, his kicking game was to inch perfection and his overall toughness was impeccable. Andrew Johns is no doubt the greatest rugby league player of all time. His offield dramas were a bit of a problem but when he stood foot on the field he would just continue to play to his best ability. Joey Johns worked tirelessly on his kicking, passing and goal kicking game which payed off as he the most influential player to ever put a boot on.
Had the ability to single handedly change the outcome of a game, with a superb kicking game
Knowledge, courage & ability saw Johns excel at the highest level, in numerous positions. Redefined tactical kicking & could mix it in the front line of defense which ultimately brought his career to a premature finish. A genius with ball in hand, either as an attacking weapon or as a promoter/director of talent around him.
2
Darren Lockyer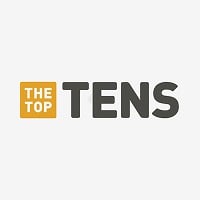 Lockyer could walk onto the field on his own, and I'd still back him to beat any team. Even though he's been retired for some time now I have no doubt if he wanted to he could put a jersey back on and still be one of the better players in the league
Consistently played in a very high level for over a decade. Top class.
Lockyer has been dominant since he made his debut until the end of his career; he has dominated origin and Australian football, easily the best player to play the game
Number 1 Fullback
Number 1 5/8th
Most Capped origin player
Most successful origin captain
Most Australian Captaincies
Most try's for Australia
Most games for a single club
Most premiership wins in the club (4 BRISBANE BRONCOS! )
Most games ever played in first grade
Golden boot award twice
Humble
Country boy
Bloody legend! Long live the new KING
3
Wally Lewis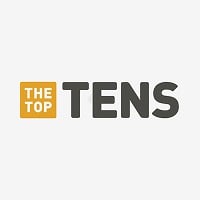 Simply the best, modern day players copied him, a johns second best ever, clive churchill third, then the rest...
Why can't anyone get this clear wally lewis is the best there ever was him and johns cannot compare lewis is the greatest of all time
The only man capable of playing the game stood still - unique and a Legend
I watch Wally as Footballer myself in the Penrith and Sydney THEN Comp and he is definitely 1 amazing Rugby league player, Allways stepping up at the down time and showing the way truly the king and the best
4
Jonathan Thurston
THIS MAN.. Should be number one... He came from nothing and became much more... The game of rugby league was once nothing and became much more... No one wanted J. T he offered clubs himself for free and still no one wanted him... He went to the bulldogs and came a premiership... He went to cowboys and there came a finals appearance... There he stood in a maroon Jersey next to Darren lockyer on his debut year for maroons a streak started the greatest streak origin has ever had... The only player in those six years of the streak to play every game... He came from nothing... And became MUCH MORE
He reads the game on field, plans the best possible outcome, executes a task to perfection, he's a demigod of rugby!
Johnathan Thurston is easily the greatest player of all time. Every game he is absolutely smashed, but still managers to play consistently incredible throughout each and every game.
He is the all time best nrl player
Did u see the field goal that he kicked in 2015 unbelievable
5
Clive Churchill
No Andrew johns Darren Lockyer and wally were good but no one is better than Clive Churchill he could play any of the backs there's no doubt that he is the best
Shame he played for South Sydney
Truly great and for his size what a player.
Greatest player I have ever seen
6
Brad Fittler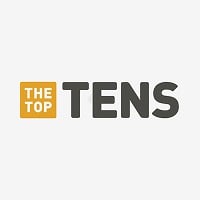 A top class centre, a world class lock and the greatest 5/8 of all time. He should have been made an Immortal years ago.
Gretest player I have ever seen, far better than Lockyer in my opinion. Lockyer can't tackle well and Corey Parker and Sam Thaiday cover for him, Fittler defended like a forward. Fittler could play 4 positions, Lockyer 2. Lockyer had tons of assistance from 3 of his 4 premierships, Fittler had little from his 2. Summary: Fittler better running game, kicking game, passing game, defensive game, better in leading a team and my hero GO FREDDY FITTLER
Brad fittler was one of the best players to the play game and also one of the under credited players he would have won a lot more medals if he was playing today... he played in a tough time in Rurby league when their was heaps of great players therefore it was much harder to be the best and he sould be denfinally in top 5
Great player, you just knew something was gonna happen when he got the ball. Still a great personality today, and still very involved with the game.
7
Ellery Hanley
If he had been born in Australia, he would have acknowledged as the greatest ever
The greatest player I have ever seen with all the power poise and skill you could wish for
He is a Wigan warriors legend could kick a ball from anywhere on the pitch and was a fantastic reader of the game
The black pearl! By far the most balanced player to play the game... the pele of rugby league better than johns
8
Greg Inglis
Sheer ability in all aspects of the game at his size make him the most talented player ever. Whether five eighth, centre, wing or fullback where he was at his most influential when at the rabbits, he was the best.
Greatest player 2 ever pull on a pr of boots. His fend s second 2 none
Due to injury this phenomenal athlete couldn't peform to the best of his abilities fortunately for everyone he would verse but this mountain of a man stands proud and tall at the front of the line as arguably the greatest player ever. Best runner of the ball without a doubt, most tries scored in State of Origin, is there anything is man can't do? In his peak he was unstoppable, no one can oppose this talented superstar of an athlete.
Greg Inglis is definitely an immortal in waiting. He is the best ever. The GOAT - darcymoffet
9
Billy Slater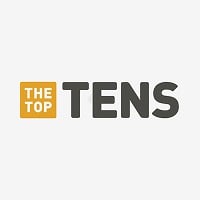 Billy Slater is an amazing Fullback! He is always getting himself into plays that they need him in! He is also someone who is just considerate as well during his games! The best thing I love about watching Billy play is the plays that he gets into, the full length of the field tries! Now they are amazing.

I am absolutely a Billy Slater, and Melbourne Storm fan!
Billy is the best player to ever live because he has got many try's has saved a lot of try's and he is always getting in plays. Finally he is the best fullback of all time don't you agree.
Just brilliant, very dangerous & fabulous to watch.
I think Billy Slater should be the next immortal & I am even from Sydney & back the Roosters.
10
Mal Meninga
Mal meninga is the best player and coach of all time he has scored the most points ever in origen his coaching has gave queensland 7 straight he was a brilliant goal kicker with his toe punt
Great size with speed and balance made him destructible but vision made him the best. Add in the ability to kick goals as good as any he was worth more points than any man
Skill, power and speed and great charisma. He is the best Rugby League player ever.
Incredible machine with such amazing strength and speed.
The Contenders
11
Steve Menzies
Steve Menzies was a strong defender and in 1995 scored 22 tries in 22 games. In addition, at one stage he was 104 tries in 150 games. Probably the best backrower to ever play rugby league in australia.
Lions to Menzies try
He scored 180 tries, more than any other forward and 2nd on the all time try scoring list
He's played in almost every position and has scored the most tries for a forward (for which he played the majority of his career).
12
Peter Sterling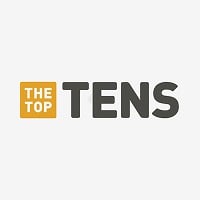 he's the best player he plays for eels and thats the best! eels rock as well as peter steriling
2nd best halfback in the world now suckers

He's bald
Seen him play, wow... Speed, agility.
The very best
13
Arthur Beetson
Every great sides need great forwards and Artie was the greatest. Very tough,could throw a few which you had to in that era. And unbelievable balls skills. Just an absolute all time legend.
He is the best ever no one can be more better than him
Come on people...Artie could set up tries and get the ball away better than anyone.
No one could smash like Beetson. No one could feign then attack like Beetson. God help the guy who had to tackle him. Even Terry Randle would have has second thoughts. 3 Generations packed into one!
14
Reg Gasnier
You would not let anyone on this list tie Gasnier's bootlaces
He is the best centre ever in the league with his son Mark Gasnier
The greatest centre I have ever seen.
A classical centre, his main attribute was his acceleration, that quality which seperates the very good from the champions. He could slide tyhrough a gap before the opposition realised he was gone.
15
Dally Messenger
Dally Messenger basically gave us rugby league in Australia. His freakish running ability, try scoring ability and the ability to kick goals from his own 25m line, nobody has ever done that since. Not even the South African rugby players at high altitude. His dominance and moral character destroys Andrew Johns, hands down.
stood head and shoulders above his contemporaries had everything great with ball in hand good kicker a playmaker. can't think of anyone else who dominated like him
I think he is Awesome and he should at least be in the top 3
16
Allan Langer
Should be in the top 10! When I was a teenager I watched Alfie lead the Broncos into 5 or 6 Championship wins. Legend
Langer was DA MAN. Would definately be in the top 5, but number 1 in my list. I'm sure others will agree
Little bloke with the heart of o LION and Wayne Pearce is one off the most dedicated players I've ever seen and I'm 75 years young thanks
He's was the greatest halfback ever and the greatest player ever and ever doesn't like him because of him going to the super league
17
Stacey Jones
Very talented rugby player straight out from leuge hies the best player and my favorite
The chip and chase
Stacey Carried the Warriors for years! go the Little General!
Stacey jones is a very awesome player he is small but very strong and talented
18
Garry Schofield
He played for leeds Rhinos and hull fc great Britain and I think he played in Australia for a season. One of England's best ever players
Awesome Garry...who'd he play for again? What era? Love Garry
19
Cameron Smith
The all round best player of all time, great leader and never makes a mistake. Pure class
They are all great players and swift, but at the top should be Cameron Smith
The best rugby league player Australia has ever had. GO CAMERON!
Cameron Smith has become the greatest points scorer in Australian Rugby League as at 12 April 2019 - LEGEND!
20
John Raper
Possibly the best all-round rungby league player I ever saw, and I've seen a few since the 1950s. His positional play was superb and I don't recall him ever missing a tackle. And his tackles weren't the "second in" or "third in" efforts we see nowadays, he went in first, usually went low, and had his opponent on the ground before he could even think about getting a pass away. In attack, he backed up everywhere, had enough pace to make it awkward for opposing teams (he played five-eighth for some time) and had great anticipation.
The greatest ever. Simple and as basic as that.
Never had a off day
A great lock and Australian captain.
21
Brett Kenny
Best 5/8 of all time.during his era he was up against king Wally but Brett was super quick, had a great passing game and sidestep.
He is by far the greatest player I've ever seen. Naturally gifted, very instinctive and could do anything on the field. Played 5 grand finals in 6 years and won 4, won the Challenge Cup with Wigan in 1985 and was head and shoulders the best player on the park. Was a huge part of the 1985 and 1986 Origin teams that beat QLD and was a standout player for Australia from the time he made his debut. Won the Golden Boot in 1986 but in all fairness he was the best player in the world in the world from 1982 to 1986. He always delivered in the big matches. The players that played with him and against him have acknowledged his brilliance.
I have been watching RL since the 1970's and have to say Brett Kenny is the most naturally gifted and intelligent player I have ever seen. Never seen a player with so much time. Had everything. First saw him when Kangaroos toured UK IN 1982. He also played for Wigan for a short while, and although I'm a Cas fan it was brilliant to watch him live.
The most naturally gifted player I've ever seen. Dazzling speed and acceleration, magnificent step and great hands. If you blink he has gone past you. He was so good at making breaks or putting players through gaps with 2 and 3 defenders converging on him and he did it in an era of Wally Lewis, Gene Miles and Mal Meninga. Definite candidate for Immortal status.
22
Shane Webcke
Who the hell is this guy
Have met him in the flesh is one big bloke
I've never met this man in my life
23
Graeme Langlands
Greatest fullback ever, great footwork, read the game brilliantly.
A radiation of spectacular proportion
Greame Langlands is the greatest player to pull on a boot. Todays players don't rate with him.
27 for changa is ridiculous he's in the top 2 easy
24
Bradley Clyde
He is definitely the best player ever
Best lock forward
He has won Clive Churchill medal twice
And played state of Origen
25
Martin Offiah
First time I saw Martin was when he ran the length of the pitch in the third test at Sydney over 30 years ago. He was one of the greats.
Speed, speed, speed. No doubt that Offiah was lightening fast, but that was all there ever was to his game. Greatest British player? Not even close to Ellery Hanley.
The best British league player bar none.
Last english back that was worth watching
26
Hazem El Masri
Did not see much of him live but what I have seen on video he was way ahead of others then and still now
Hands down, one of the greatest players and the leader of points in the game. His made history in Nrl and it will be a long time before anyone can top his points and other achievements. Apart from being the best player, he was also a leader, role model, ambassador for the community and organisations. He always excersiced sportsmanship and was a well balanced player, unlike other show ponies and troublemakers in the game. El Magic would make miracles on the field and was a loyal Bulldogs player.
Best player ever
Awesome player - legendary story - great rolemodel for human beings!
Hazem is somebody those outside of Australia need to hear more of.
27
Brett Kimmorley
You go you good thing!
28
Brian Bevan
If wingers are to be judged on tries scored then its no contest. Brian is the best.
Top try scorer of all time has tobe one of the best of the past
Top try scorer, played for 20 years in the Super League
A try record that will never ever be beaten
29
Brian O'Driscoll
Brian O'Driscoll played rugby union not rugby league, he shouldn't be on this list. Stupid Irish who don't know the difference.
The most intelligent player in the world... What a player... Thanks for the memories Brian
Best rugby player of all time, hope gets only medal left to win in rugby to finish his career on high.
Brian odrisscoll is a player who deserves a spot in the 10 kings, I respect this player. his leadership is what makes him a good captain and aleader he lead the british and Irish lions which he was told not to play for six months after being dumped on his head in the first test with only 2 minutes into the game Ireland, liencster. he is the seventh best in the rugby union category overall and his skills burst the charts. to be honest this is rigged
30
Bob Fulton
Simply the best ever at 5/8 or centre. Those who don't rate him never saw him.
Poop their it is
Only played a handful of games for Warrington, his home town, but he was simply outstanding. A player ahead of his time.
Could do anything - including goalkicking if he had to. Great defender and had marvellous acceleration.
31
Sonny Bill Williams
One of the best. Can play any position and still be as good as he already is
Just a beast of a man
A good try scorer
Great player
32
Jamie Soward
Best player in history defiantly should be in top 5
Jamie Soward is the dragons best player he was the one who kicked the tigers out of the semi GO THE DRAGONS
Jamie Soward who's th worst player for the dragons and still is for the panthers
He went to the panthers because he sucks
33
Andrew Ettingshausen
He was definitely a good player to watch back in the day.
He's got problems because he plays for the Sharks
Love this guy he was the fastest man I ever seen
greatest ever cronulla player. Maybe eigth on the all time list
34
John Woods
truly the most entertaining rugby player i have ever seen, i wants spoke to him before a game, when he played at leigh - he told me what he would do and what time he would do it - he did it after he did this he pointed at me in the crowed and winked, another true legend
Absolute class with the ball in hand or with his feet. Could create a try from nothing one of the most underrated players of all time.
The greatest all-round rugby league player of all time. Fantastic try scorer/goal kicker and I've never seen anybody tackle better before or since -sheer class.
Finest British footballer of his generation. Very quick and elusive runner with an amazing range of passes. Incredibly effective tackler. Pursued relentlessly by Hull in the early 80s with world record bids. Would have played for GB many more times had he moved then but stayed with his hometown club Leigh for a few more years
35
Mark Gasnier
Gaz was rated the Best attacking centre in the world during his time in the game. His try scoring abilities, try assists, freakish foot work, speed and strength all combined I'd say are second to none. The best centre of all time if you ask me!
Can't go past the dragons ledgend
36
Cooper Cronk
Revolutionized the kicking game of a number 7 and is in the top 3 greatest halfbacks I have ever seen. Controls the game with an iron fist and always makes the match winning play even while under pressure.
Best at try assist, best halfback
Easily the best halfback of the modern era
Put Cronk in the top 20 now!
37
Alex Murphy
he has done more for rugby league than any other player of all time, he was a great player and a better coach, a true rugby legend, he won things at every club he went to. At leigh he won a cup as a player and as a coach
The greatest british player of all time. - markhampson123
Amazing speed off the mark, first class kicking game and hard as nails.
One of the most fantastic players of his generation
38
Benji Marshall
The magic flip pass and ability to evade tackles made him one of the greats of the game.
Benji is the best player ever and he has played 300 games and he is still going
Not only having the ability to outpace opponents, he outskills and outplays almost every other contender in the game. He has shown these abilities in the world cup and in the tri nations 2010. He has the utmost potential to unseat the current all time greats of this code. Go Benji!
Arthur Summons said it he's changed the game. Benji has raised standards by giving the game more new plays and skills then anyone before. He's only improving and when he makes complete consistency everyone will agree.
39
Joe Rokocoko
The man @ league. One of the best players who I have ever seen and with the ability to be devastating on his day. He is of course not to be confused with the Rokocoko who played for the All Blacks.
40
Jarryd Hayne
Jarryd Hayne could beat anyone in the game 1 on 1 and made something out of nothing. Nearly every single team he played in was a losing team yet he always excelled. The best to have ever played the game.
Jarryd Hayne should be in the top 20 he's the first ever player to cross codes to the nfl he's the best
Best player that ever lived
Hayne plane was a better winger than a full back
41
Keiron Cunningham
Almost beat Australia by himself in the 2000 World Cup.If not the greatest ever player, certainly the greatest ever hooker...
the best player to ever walk on the turf of knowsley road. When ever anyone thinks of st helens RLFC they automaticaly think of KC. Even got a statue:) THE MIGHTY KC! - sophielittler
One of the best players of the game, and not many rugby players have their own statue, he should be a lot higher and people just need to watch him play to realise.
In his prime, one of the best players in the world. Should be a lot higher on the rankings in my opinion
42
Israel Folau
The best of the best
Most talented
Greatest athlete ever in NRL
Worst ever
43
Sam Burgess
44, what a joke. Best forward ever,close to best player ever. On top of his footballing skills his courage, tenacity, will to win and never taking a backwards step make him the most inspirational player too.
the best
Go sam
Sam best
44
Shaun Johnson
Shaun Johnson should be in the top 5 or even number 1 he has a solid step a mean dummy and is so so so fast he is an inspiration to me and more.
He is a legend with wicked skills and a great step and dummy I agree that he should be in the top 10 if you don't agree I don't know who you are
Most agile and one of the fastest halfbacks to ever play the game he's like benji Marshall times 45000000
He needs to be top ten easy amazing step and wicked speed and pace I don't what they were thinking putting him down he is easy the best
45
Kevin Sinfield
Sir Kevin.
Superb Kicker and Captain. Controls the Rhino's offense and defense.
Has Leeds going through him like Blackpool is in a, stick of rock
True legend, will be remembered for ever
He is a brilliant player
46
Matt Bowen
One of the best fullbacks in the game, light on his feet, great supporting player and loyal to the cowboys. Go mango!
Go Matt Bowen you are the best - BigBrotherSucks
Matt Bowen is a great player
Matt bowen is the best player
Remember when he chased and caught kevin locke and shaun johnson at the same game
That was awesome!
Vote for Matt Bowen
47
David Peachey
I am related to David Peachey! By far the best fullback to ever play .. better then bowen and slater put together! and he played for the sharks YEWW!
You suck
SHARKS SUCK
48
Preston Campbell
Preston Campbell should be higher then 10 former penrith panther and now Gold Coast Titans he is number 2 on my list after Johnathan Thurston
What a player just one of the smallest and quickest players int he world he is like lightning when he moves the ball towards the attacking line and shows great sportsman ship to all other player so never underestimate Mr Preston campell
Bloody good player
it is because of him I like rugby league
49
Percy Montgomery
Didn't look like a rugby player ( which trait is often the case in all sports ) could turn on a sixpence and flummoxed defences with a devastating sidestep. Long and lanky a formidable player.
He hardly ever mist a kick he should be number 10 he is a better kicker than dan carter he's got than hel ever have
50
Paul Gallen
One of the greatest toughest forwards ever
Broken forward records, must place higher
This guy deserves to be a lot higher on this list
This guy should be last because he suck even though he is captain for NSW because he sucks
PSearch List