Top 10 European Countries to Visit
The Top Ten
1
France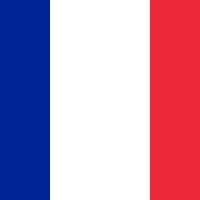 France, officially the French Republic, is a sovereign state comprising territory in western Europe and several overseas regions and territories. The European part of France, called metropolitan France, extends from the Mediterranean Sea to the English Channel and the North Sea, and from the Rhine to ...read more.
Simply the most visited country of the world! Whopping 80000000 tourists a year! That's mighty and I am not a French :) Besides, film festivals, climate, fashion, food makes it a great place to visit. And, not to forget the movies with great sex! :P
First of all France is the best country for entertainment and family fun and attractions its also the best country for cold nature there are so many reasons that the sentences that I wrote about France there are a lot of beautiful stuff in France that I'm not going to write about there are so many I'm just going the most important things

Attractions; Eiffel tower the lover Notre de trhomphie and the French Rivera ; entertainment ; champs eyleys tasulioes gardens and the biggest restaurant in the world Moulin rouge ; family fun ;Disneyland Paris ; cold nature ;the tallest mountain in Europe mount blance French alps grain alps the gardens of Versailles thanks
Their culture lifestyles festivals food are all amazing especially their food
My dad wnt there and in 2 days he brought a full luggage of gifts from france. He went to louvre and he couldn't finish the whole place because every where around him where artwork sculptures and stuff got to visit france
No other European country can offer such beaches and surely few in the whole world.

So fascinating and diversified country, do not hesitate to go outside Paris and French Riviera, in the country side.
The food are so various and delicious, each region has is own architecture(s), dishes, traditions, cultures, accents..

And also there are the famous French Polynesia and so many other Islands that make France one of the most fabulous country to visit and for this diversity and biodiversity; Imagine that part of Amazon is a French department, we have been there it's more than wonderful.

But most of people do not know this hidden and not enough known parts of France, maybe better like that to preserve such treasures...
2
Germany

Germany was formally united in 1871 under the initiative of Bismarck with King Wilhelm of Prussia as emperor. The previous 'Holy Roman Empire', basically a continuation of the empire of Charlemagne/Karl der Grosse was dissolved in 1806. ...read more.
Germany is definitely one of the best choices to select. Nothing's more beautiful than watching Karlsruhe, Oktoberfest and Berlin's natural landscapes and diversions. Frankfurt's dancing lights at night look extremely beautiful...plus, Germany's castles are built in a fascinating and beautiful way, found in extremely beautiful and natural places as mountains and more...Germany's definitely one of the most wonderful, beautiful and natural country in the world.
Financial hub of Europe! Great nation offering beautiful landscapes, architecture, culture and more. Well developed cities (Berlin, Munich, Frankfurt, Stuttgart, Bonn, Dusserdolf, Hamburg, Ulm, Freiberg, Cologne...). They are famous in beers and wines(also visit festival Oktoberkfest every October in Munich). As going south, you came to alps region. Black forest in Baden! Many castles throughout states of Germnay, adds a title to Germany being a Fairy land! Food is great (considering meats, mouth watering steaks for you and breads! ).
Banks of rhine and ferry in river is a must-to-do for great expirience. Speaks German, people are friendly and helpful too. It's a safe country to roam freely without fear of anything. They love their sports (football champions in 2014 and other 3 since 1954). Mid medival architecture can be seen everywhere. Destroyed in both world wars, they tackled hardship from aftermath and completely recovered to one of best and popular nation in the ...more
Technically, the best country to hold the most interesting history and the most beautiful, attractive sights and landscapes(along with Switzerland and Czech)...Surprisingly, every single thing out there is perfectly made...the architectural buildings, the castles, the shops in towns and cities...every thing's goes really well. Germany is a one-package country...

I gotta actually disagree to have Germany as number 2 on this list, gotta beat France...almost every single castle out of Germany can beat France all combined...
Best country to visit by far! So much amazing architecture and historic sites as wel as breath taking modern architecture. Germany has the biggest zoo in Europe as well as the biggest rollercoaster in the third biggest theme park so lots to see if your not interested in history too! Also the cuisine is a must see if you have a sweet tooth!
3
Spain

Spain, officially the Kingdom of Spain, is a sovereign state largely located on the Iberian Peninsula in southwestern Europe, with archipelagos in the Atlantic Ocean and Mediterranean Sea, and several small territories on and near the north African coast.
Even though the world class cities of Madrid and Barcelona steal more than their well deserve fair share of the spotlight from other international destinations, Spain has the unmistakable European Old World charm, yet that escense which you can't really describe and hence you must experience for yourself. Zaragoza, Toledo, Cordoba, and the Spanish planes will show you more than you bargain for, weather you look for culture to absorb, good weather, or somewhere to take a breather.
Most diverse country in Europe. Pyrenees are snowy and very wild mountains. North coast with big forests is always green and moist. The center plains are like Arizona but with ancient towns. Warm southern beaches. And the only deserts in Europe. Balearic islands, Ibiza, emerald island in the Mediterranean sea. Canary islands, tropical islands. Most diverse wild fauna in west Europe, beautiful landscapes. A country plenty of adventure sites, the best for climbing. Paleolitic art in caves. Hundreds of dolmens. Rome cities. Medieval cathedrals and castles in Castilla. Big cities like Madrid and Barcelona with lot of art and museums. Medium wonderful cities like Seville or Toledo with a lot of history. Fiesta and carnivals in Pamplona, Tenerife or Cadiz. Best parties and clubs in Ibiza, Madrid, Barcelona and in Mediterranean resorts. Talking and warm people, beautiful girls. Best weather and the sun...
I'm Spanish and Spain is one of the best places to visit take my word on it, there you will find from high peaks to amazing beaches and the best kind of people which will always be excited and happy to meet you! Spain should be in the top 5. All cities have their own amazing qualities and the history of Spain is deeply shown around Spain
Spain is the second mos popular country to visit in Europe... it not only has plenty of sunny beaches with warm waters, it olso has an amazing architeture, museums, popular squarerts, castles and cannot forget to mention that its night life is the best in all Europe... that without mentioning that food in Spain is exquisite...
4
Italy

Italy, in italian Repubblica Italiana, is a unitary parliamentary republic in Europe. ...read more.
Italy has the riches history in Europe if not in the whole world. We have more UNESCO World Heritage sites than any other country in the world. Our people are warm, kind and welcoming. The only problem is that we can sometimes be close-minded in some aspects like tourism, we receive so many tourists annually and we seem not to give much importance to the fact that we need to make their stay enjoyable in the sense that our roads in the south are in terrible state, traffic is horrible, we need more beach resorts etc. I would say that Italy need to take example from Spain tourism-wise. If we can get to that level and have the tourist attraction that we have we can surely beat France or any other country in terms of international arrivals.

VISIT ITALY!
Here in Switzerland we have lots of Italians who immigrated with us for the last 150 years.
Each year and that for generations most of them, and by entire families are returning back to their own country (Italy). That shows how much they are not integrated and how much they do not want to really stayed in Switzerland. Those people do not give any added value to our country. They just refuse to be pure Swiss.

And we guess that this stupid and arrogant way to do is not only visible in Switzerland but also in major countries where they have migrated all along the ages.

So they just come with their food pizza and pasta, eat just that and never try to tend to be Swiss.

Most of other migrants from Asia, Africa and South-America for example are much more respectable people and therefore much to be respected.

And Italians will never accept in their own country someone doing the same as they are doing.

For this reason Italians are very racist, in despite ...more
I've visited Italy three times now, and I'm from Washington, USA. I visited quite all the country, from the North, were you can find the most fashionable city in the world: Milan, the most romantic one, venice and my favourite city in Italy: Turin; to the South, with Naples, Puglia and Sicily, that are wonderful regions. I've been in the most artistic cities such as Florence and Rome and I can say that Italy has one of the richest history in the world and the richest art heritage, that America could forget. But I have to say that Italians, who are very nice many times and very worm people, they're also a little racist (not all obviously) and not well organised. I really suggest to go to Italy at least once in your life, because it's an immersion in art and culture (that's why it's know for the great art, music, literature too and certainly cuisine).
Italy, France, and Spain. Three of the most beautiful countries there is to see. But why do you guys compete for tourism. Italy is extremely beautiful, I'm not gonna lie. It's paradise there. The people are very welcoming and the food is delicious. But the richest history in the world? I'm not quiet sure about that. I'm not trying to sound like a critic or insulting in anyway. I have much respect for the people of Italy. I've visited countries that hold ruins and remains of the some of the first civilizations of the world, older than Greece and Italy. Countries like Armenia. Armenians being the First Nation to accept Christianity as a religion. Macedonia, one of the greatest conquering nations of all time and the home of the greatest military general in history Alexander The Great. And the remains of the Assyrian Empire. The reason being is because I feel that these are heritage destinations have had no recognition because either had struggles along the way, or because people don't ...more
5
Switzerland

Switzerland, officially the Swiss Confederation, is a federal republic in Europe. It consists of 26 cantons, and the city of Bern is the seat of the federal authorities. ...read more.
Very clean, it's known for its neutraility, but it got too much praise, it's not perfect but still worth the visit.
The best place in the world! So clean and posh! Everything here is so upper class and every one is rich and elegant. The scenery, the food, the beautiful towns there's noting quiet like it!
This place is BEAUTIFUL! It has a lot of amazing scenery with amazing mountain ranges. It would be a great place for an adventurous type which could be you.
Awesome place! Not boring at all! I don't understand how people say it's boring pure the one making it boring by not going out! Most of the people are very nice!
6
Greece

Greece, officially the Hellenic Republic, also known since ancient times as Hellas is a country located in southeastern Europe.
Greece is a unique county with lovely people who always welcome tourists with a smile. The beaches, monuments, taverns and cities are picturesque! The water is crystal clear and a swim in necessary. You can come and witness history, traditions and most of all the greek life! Trust me you'll be wanting to come back again! Oh and I almost forgot... That amazing climate! Warm with a large sun shinning on the phenomenal country you MUST visit at least once before you die!
From the moment you step off that plane. You feel like as if paradise is in front of you. Beaches are the best in Europe. Italy and Spain are nothing compared to Greece because the people are actually nice not like the other countries. Food is amazing. Over 2000 islands with clear water and the cleanest. So much history. Italians don't like tourist. Greece IS THE BEST! Amazing night life too
Gorgeous islands, amazing beaches, beautiful sunsets that turn 8 different colors, long history which you need years to learn, great nightlife, fun loving people, good food, always sunny, the water in Greece must be the cleanest in all the Mediterranean it's so clean it sparkles and you can see your face in it
Greece has simply a unique combination of unparalleled history, incredible culture, by far the longest pristine coastline in the Mediterranean, incredible cuisine, 6000 islands, 80 % mountains meaning that everywhere you go in Greece, the sights are breathtaking. And the people are one of the most hospitable in the world
7
Portugal

Portugal (est.1152), officially the Portuguese Republic, is a country located mostly on the Iberian Peninsula in southwestern Europe. It is the westernmost country of mainland Europe, bordered to the west and south by the Atlantic Ocean and to the north and east by Spain. Its territory also includes ...read more.
Portugal is the best country in the world. We'll give you 7 reasons why:
1.- FOOD- Portuguese food might be the best in Europe, only equalled by Italy. They have many fish and meat based dishes, and also many vegetables. In resume, the food there is delicious and healthy
2.- History - Portugal has a really rich history, which means that there are a lot of places to go visit. Not only it is interesting for the adults, it also interesting for the children
3.-Culture - There's wonderful parties created by the locals that bring you back in time. There's fun, dancing, eating and drinking. You'll like it so much that you will forget that you live in the 21st century.
4.- Landscapes- The landscapes are just breath taking. They have it all, castles, national parks, beautiful streets, you name it! And the best part is that everything is filled with history and joy.
5.- People - The people there are so nice and friendly. Always keen to help and if you don't speak the language ...more
Portugal has it all. It is culturally very rich. Monasteries, castles, forts and much more make it a dream country for those interested in architecture. Sailing on the Douro River you will have a beautiful view of the vineyards and more. It is worth taking some time to visit Porto, a beautiful city where people are very friendly and the food is amazing. Tourists will find lovely small towns and villages to visit. Portugal is truly one of the top destinations in Europe!
A very underrated country and often overshadowed by Spain, this country has a very rich history and culture. The weather is perfect, the people are genuinely nice and helpful. They speak foreign languages very easily. The food is quite original and tasty with all the influences from their ex-colonies. Some of the best beaches in Europe. Lovely little cities and villages. Good looking people. It really should be in the Top 10.
Portugal has it ALL crammed in this small rectangular garden planted by the Western extremity of the Old Continent: from surf in Nazare to skiing in Serra da Estrela. Visit the interior - its northeastern mountains and steamy Alentejo - not just the coastal regions of the Algarve. Visit the European short-break prize city of Oporto - not just Lisbon! Visit the Atlantic Islands, including the green volcanic Azores with breathtaking scenery- not just the pearl of merry Madeira! There is the popular feasts - both cultural and religious - and many, many local traditions. There is music: from popular pimba to the nostalgic fado. There is an air of history in all its major towns (being the first nation to ever embrace the entrepeneur spirit of globalisation! ) - the country's unique but regionally varied cuisine reflects these facts! And of course there is the art of good hosting - that makes all visitors feel welcome and willing to return...
8
Norway

Norway, officially the Kingdom of Norway, is a sovereign and unitary monarchy in Northern Europe whose territory comprises the western portion of the Scandinavian Peninsula plus the island Jan Mayen and the archipelago of Svalbard. ...read more.
I have seen nearly every country in Europe and all of the greatest American nation parks, and for sheer beauty of nature Norway definitely tops the list for me. Of course it is quite expensive for some, and the weather can be a risk factor, but especially when the sun is out, Norway just kept amazing me.
Norway was voted the most beautiful country in the world, and I have to agree; I have been to 20 countries and Norway outshines them all. Lots to see and do, I love the culture and the fjords and history and shopping and food and mountain hiking and the people. I would say this list is wrong and Norway is #1.
I love this country! Great food, good culture (and much of it), and the people is really nice if you get to know them. Norway got a lot of viking history museums and the Sami culture in the north.
I have been to every country in Europe but Norway outshines Germany, Sweden and Iceland to be the best country to visit in Europe. Also lots of winter sports. Most Beauliful Country
9
Scotland

Scotland is a country that is part of the United Kingdom and covers the northern third of the island of Great Britain. Scotland is the most mountainous, and least densely populated country in the United Kingdom.
A country that has contributed through out its history (T.V., Telephone, antibiotics, radar, the steam engine) yet isn't egotistical like other big contributors like England, the Netherlands or Portugal.

Also doesn't have the smarmy ethnocentric streak of their joint closest neighbours the Irish, although they don't cultivate their diaspora like the latter which can be a negative.

All in all, among the nicer European nations.
Born, raised and live here, unbiasedly I think this is one of the most amazing countries in the world, the glaciated landscapes are pretty, the people are funny, the history is rich and the culture is interesting, the air is clean, cold and fresh unlike the suffocating air that's in many other European countries... Should at least be in the top ten
Scotland is one of the world's best countries, in Europe I'd give it number 2 spot, it is usually overshadowed by its southern neighber, which I agree is not right. The one thing Scotland doesn't really have is food (I'm a Scottish myself)
Scotland will be on the number one spot. If it was judged on how far you can throw a telephone-which a Scot invented-pole
10
Netherlands

Great country! One of the friendliest country in the world (very open-minded). Amazing culture. And the architecture.. I love the cities there. Visit The Netherlands. In my opinion the best country in Europe. Visit Amsterdam (of course), Utrecht (very beautiful), Deventer (small but one of the oldest cities in Europe, and very cosy). Greetings from Italia!
Love this country very much. Nice people; good food; they understand foreign languages very well; and most important of all the country has a beautiful landscape, dominated by both cities and nature.
The Netherlands is a modern country with its traditional buildings and character, great restaurants, great beer, amazing night life and one hell of a good time if you like to smoke week! One word : Glorious
Holland is by far the best country travel and living wise. The food, people and the amazing buity all add up to make your expiriance really stand out. This is in my opinion the best country in Europe. Visit Amsterdam! Taste the pancakes, srtroop wafels, cheese and everything else! Highly recommended!
The Contenders
11
Sweden

Sweden, officially the Kingdom of Sweden, is a Scandinavian country in Northern Europe. ...read more.
I feel like wanting to visit Sweden. My parents said that it is the safest country in the world. I really like the name Sweden and the flag, but I think that it's also really cold in there, but I would still be hoping to visit it! The European countries that I've already been to are France, Scotland and Turkey I think, and they are OK.
Oh my dear Sweden you along with Norway make everything surprisingly. The fact that most students know English and swedish it's one of the major facts why it's very popular including that is very peaceful
I've lived here in Sweden for almost 12 years, and if you just try the language is pretty easy, and if you understand Swedish, you'll most likely understand Norwegian and maybe even Danish
Don't know why Sweden is so low down on this list, the cities are beautiful, people are nice, fluent in English and it's just a fantastic country, I would want to live there.
12
Iceland

Iceland, also called the Republic of Iceland, is a Nordic island country between the North Atlantic and the Arctic Ocean.
Never visited but I think it should be up the list more... I will visit someday... It seems very underrated...
It's the most unique place to go. Great people, amazing food and the cleanest air and water that one can eat and drink.
I live in the United States, but when I start college, I am thinking of doing a degree in Iceland. Less than 100 homicides per year and great place to live. I need to visit here soon, an
It is a fantabulous country near the aurora borealis. A calm island with poping geysers
13
Ireland

Formed in 1916 after the Easter uprising, Ireland is a small country with a population of roughly 5 million.
Filled with history and beautiful scenery no matter where you look. The people are genuine, fun and super hospitable! This is my favorite European country, and I'm not of Irish descent. Tourism is much more reasonable than other countries and the Irish really give quality service to their tourist. I'm pleasantly impressed. Ireland exceeded my expectations in every way.
Best Country In The World! You Wont Be Disappointed! Beautiful Countrysides And Cities! Loads Of Fun! Gorgeous Beaches And Water Parks! Lovely People! They Don't Drink As Much As Everyone Thinks! So genuineness! Just Goo!
Literally the most nicest people I have ever met in my life, they are very welcoming to tourists and are also very proud of their nation and heritage, they have their own national sports which are really entertaining and the scenery on that island is just incredible, I highly advice anyone planning a trip to Europe, GO TO Ireland!
Ireland is simply one of the most magical countries in the world. It is no wonder that it has produced the finest poets and writers in the English language. It's landscape of green valleys, mist shrouded hills and lakes make it a romantic dream one that the people genuinely wish to share with you. Their hospitality is legendary so find the time to go there will be an experience you will never forget.
14
England

England, previously the Kingdom of England, is a constituent country of the United Kingdom along with Scotland, Wales and Northern Ireland. ...read more.
How can England be 10th? I live here, and apart from the very unpredictable weather, England has stunning countryside, very interesting history and amazing attractions such as Big Ben, the national history museum, The London Eye, The Tower Of London, Buckingham Palace, Stonehenge and the national gallery! :) have fun exploring such a beautiful place
This shouldn't be at 14! Ireland and Wales are also amazing, although I'm biased for my own country!
I live here and I love it! How could it be tenth?! I don't know where else in Europe I could live in, because Britain's so Great! It's in the name: "Great Britain"! But if I were to VISIT another European country, it would be Italy. Definitely.
I would love to visit this country someday, the home country of football, it has a rich history and cities like London, Manchester
15
Wales

Wales is a country that is part of the United Kingdom. Located on the island of Great Britain, it is bordered by England to the east, the Irish Sea to the north and west, and the Bristol Channel to the south.
Green, that's the best word I could describe about Wales. The countryside is fantastic, and it's full of forests. The language is unique in many ways. It should be higher up, definitely. Wales, it's the country of poets, musicians and artists. It is THE place for me.

Love from somewhere else not in the UK!
Google up Snowdonia. Wales should not be 30th I'm telling you. Top 15 at the very least. Unbelievable scenery of coastlines, countryside, castles, loads of mountains plus many, many landmarks and attractions! Wales is THE perfect country for the tourist.
How is Wales so low? Beautiful countryside and amazing coastlines. It has amazing history along with modern cities such as Cardiff and Swansea which are amazing places to visit.
Why is wales so low? Why has no one ever heard of the place?
16
United Kingdom

The United Kingdom of Great Britain and Northern Ireland, commonly shortened to United Kingdom, UK or Britain is a Sovereign State located of the Northwestern coast of Europe. It is a Parliamentary Constitutional Monarchy currently lead by Monarch Queen Elizabeth II and its current prime minister is ...read more.
Good! Too many beautiful places. The Buckingham Palace is so big and great. The Royal family is so Respectful..
When I was in London I believed that I'm in a fairy tale. There are a lot of interesting places and people. I hope that I can visit this unforgettable country again. Unfortunatelly, it is hard to take visa to your country.
17
Croatia

Croatia, officially the Republic of Croatia (independence since 1991), is a sovereign state at the crossroads of Central Europe, Southeast Europe, and the Mediterranean. Its capital city is Zagreb. It is a member of the European Union. During the Cold War it was part of Yugoslavia. It is a cultural ...read more.
Old people don't speak english well but younger people talk very good.
Once I asked a boy (who was probbably 12-13 years old) where is the shopping center. I was surprised because he could speak perfectly. I asked him if he is from Britain because his accent was the same as bitish, and he told me that he has always lived in Croatia
SO PEOPLE IN CROATIA CAN REALLY SPEAK ENGLISH
Beautiful beaches, nice people, amazing historical cities (Dubrovnik, Split etc. )
Visiting Croatia again this summer. Can't wait
Must-to-visit! I've been there many times and I'm going again this summer. My favourite places are Zagreb, Cres and Sibenik. People there speak english (not that great, but who cares :-) ) and they are so nice and helpful. And the beaches... Heaven. So many historical buildings, and I love their culture. So quiet and peaceful, completely opposite than Manhattan (NYC) where I live. CAN'T WAIT SUMMER!
I love this country! It is filled with lots of history and its residents are always kind and friendly towards us. Exploring lesser known areas in Croatia is lots of fun - the history makes you one with the land!
Great place for spending your vacation, the sea is perfect and you can explore its history and thousands of islands. There are also many beautiful old cities and food is as well amazing.
18
Finland

Finland, officially the Republic of Finland, is a sovereign state in Europe. It has a capital of Helsinki and got independence from the Soviet Union after WWI.
It's expensive in Finland, but the country is so beautiful! Lot of forest's, lot of lake's (Finland is called Country of the thousand lake's) friendly people, and of course, over 2 million Sauna's, in summer, lot of music festival's around Finland and many more other great things. I really suggest Finland to visit.
Very Underrated but very beautiful country.
Summer or winter its worth visiting. Everyone are voting for countries like Germany France or Sweden but seriously Forests, lakes, Helsinki and many other cities are totally worth visiting. Now pack your luggage, Hotel? Trivago and head to Finland!
I have travelled around the world a lot (trust me...a lot, it's my job) and believe me, Finland is the most beautiful country in the world!
Jesus Christ, people go to overrated like Germany, France, Italy. Well this place is extremely underrated.
19
Austria

Austria was Celtic (Hallstadt) then as Noricum, part of the Roman Empire, Alaric, who took over Rome, studied at a monastery near Vienna. In the Middle Ages, the Holy Roman Emperors moved to Vienna, then Austria became separate. Medieval documents from Eastern Europe as far as West Ukraine were often ...read more.
Austria is the best place to visit! There are so many sights like famous castles or churches and also attractions like the Prater! Also, Austria is very clean and the people are extremely nice!
Austria is a very beautiful and traditional place! Come here and enjoy the mountains and nature!
One of the most beautiful countries in Europe, the Alps and the lake scenery like Switzerland, castles and palaces like France and Germany, clean, clean, rich, people are very friendly, almost perfect
The landscape is amazing and the people are very friendly - Kast
20
Czech Republic

Czechia, officially the Czech Republic, is a nation state in Central Europe bordered by Germany to the west, Austria to the south, Slovakia to the east and Poland to the northeast.
Castles, Nature and Prague.. very nice city welcoming people and the best thing about Czech Republic is the atheism rate which is about 90%.. That is a dream country for all open minded, smart and science-universe aware folk.
My mom has been to Czech and she says that it is a beautiful country to visit. My babysitter also lives there. I've never been there but I bet it's gorgeous too.
Prague is a great city to visit. Very open minded people that are also super hot. Only country better to visit is Hungary because of Budapest!
Czech Republic is seriously like from a fairy-tale or something.It's like a beautiful kingdom in those princess stories you used to love as a child LOL.
21
Belgium

Belgium, officially the Kingdom of Belgium, is a country in Western Europe bordered by France, the Netherlands, Germany and Luxembourg. A small and densely populated country, it covers an area of 30,528 square kilometers (11,787 square miles) and has a population of more than 11 million.
The place to live
I'm feeling people really underestimate this country. I've been there for my studies, and I absolutely loved it! Far better than beaten track countries like France or Italy and a lot better than the boring Netherlands!
Great food, great cities, great people!
Amazing people, amazing food, amazing cities,... Everything is amazing in Belgium
22
Denmark

Denmark is a Scandinavian country in Europe. The southernmost of the Nordic countries, it is south-west of Sweden and south of Norway, and bordered to the south by Germany.
Denmark is one of the most enjoyable countries in the EU. It has history and many updated facilities along with very friendly people. It is also quiet and peaceful most of the year, which makes it the perfect place to relax.
I've been in Copenhagen, it's very funny and comfortable to walk in that city. I would love to see the rest of that country!
If love to go here they have a beautiful royal family and seem like a close community of friendly people
Wonderful place.. kind people.. and not to forget architecture and great food.. best restaurant in the world..
23
Northern Ireland

Northern Ireland is a constituent unit of the United Kingdom of Great Britain and Northern Ireland in the northeast of the island of Ireland.
Derry is a Beautiful Historical City great people and the beat value food around a must visit with Donegal on its doorstep
Best country like everr!
24
Hungary

Hungary is a sovereign state in Europe. It is situated in the Carpathian Basin and is bordered by Slovakia to the north, Romania to the east, Serbia to the south, Croatia to the southwest, Slovenia to the west, Austria to the northwest, and Ukraine to the northeast.
Well quite 50-50 situation about visiting hungary. The landscape was beautiful, unfortunatley hungarian people are not very kind at all.
Good artifacts, animals and tourist place and road to F1, history castle and super sea.
Budapest is beautiful, Szeged has some amazing sites, stuff is not too expensive and Langos is lovely
Its a great central european country with a lot of termal bads, good vine, cheep, good services and a beautiful capital Budapest. Love it a lot
25
Greenland

Greenland is an autonomous country within the Danish Realm, located between the Arctic and Atlantic Oceans, east of the Canadian Arctic Archipelago.
I do not think this counts as "european" due to the fact that it is in North America, it is part of the Danish realm which technically means it is owned by Europeans, but that still doesn't make it a European country, if anything it's a European dependency
It should not be here. Go to North America!
It is really peaceull
PSearch List