Top 10 Unusual Countries You Must Visit
1
Norway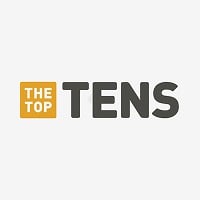 Norway, officially the Kingdom of Norway, is a sovereign and unitary monarchy whose territory comprises the western portion of the Scandinavian Peninsula plus the island Jan Mayen and the archipelago of Svalbard.
I love Norway! Its such an experiense to live here! I recommend you take a trip..
2
Sweden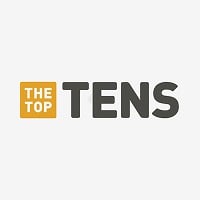 Sweden, officially the Kingdom of Sweden, is a Scandinavian country in Northern Europe. ...read more.
I plan on visiting Sweden and also Japan in my life time. I have actually promised myself. I can't break my own promise!
Sexy woman and crime rarely happens. You should visit Gothenburg. Beautiful city
Sweet! You should definitely check out Gothenburg! Great place!
Beautiful country the best city in Sweden is Gothenburg.
3
Iceland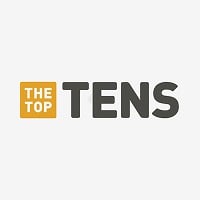 Iceland, also called the Republic of Iceland, is a Nordic island country between the North Atlantic and the Arctic Ocean.
Great place to visit. Cool natural landforms, friendly people, and basically no crime.
PatriciaN you're wrong! It's so fun in Iceland! It's one of the happiest countries!
You can pet baby puffins on Iceland
PatriciaN hates good countries and likes bad ones
4
Germany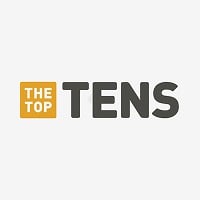 Germany was formally united in 1871 under the initiative of Bismarck with King Wilhelm of Prussia as emperor. The previous 'Holy Roman Empire', basically a continuation of the empire of Charlemagne/Karl der Grosse was dissolved in 1806. ...read more.
Germany is one of the most racist countries that I have ever seen. Due to past experience, my mother's cousin was driving around his taxi in the midst of Berlin. Whenever a passenger would ride, they would start yelling and cursing towards my mom's cousin IMMEDIATELY. I am disappointed to see the lack of hospitality and nature in this country. - PatriciaN
Beautiful country with stunning nature and architecture anywhere you turn plus the food is out of this world. Very clean and polite culture, which is a rare find these days.
I LOVE Germany!
Germany is an amazing site.
They have so many things to do there, and German is an easy language to learn. I only started this year and it is super easy.
5
Japan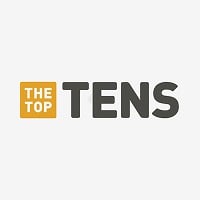 Japan is an island country in East Asia in the Pacific Ocean. It lies off the eastern coast of the Asia Mainland (east of China, Korea, Russia) and stretching from the Sea of Okhotsk in the north to the East China Sea and near Taiwan in the southwest. ...read more.
6
Bulgaria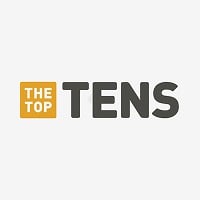 Bulgaria, officially the Republic of Bulgaria, was established in 681 ad. and since then it never changed it's name, which makes it one of the oldest countries in Europe. Located in the Balkan Peninsula between Greece, Turkey, Romania, Serbia, Macedonia and Black Sea. The Capital of Bulgaria is Sofia, ...read more.
I went to Bulgaria when I was younger and it was amazing! Definitely need to go
Using Bulgaria as a report for school! Don't you just love it when a fat European guy says "Bulgaria" in a thick accent?
My mum is from Bulgaria we go there every year and its lovely there
Simply amazing! Mountain, beach, the food is ok, the people is kind, quite cheap and it is sill wild. I really recomend it
7
United States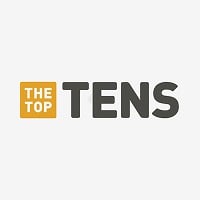 The United States of America, or the U.S.A. for short, is a federal republic composed of 50 states, 48 of them are contiguous states. There are two other states, Alaska and Hawaii, which are north and south of the contiguous states, respectively. The United States declared its independence from the ...read more.
Whether you love it or hate it, USA is anything but average.
Century 25 Enosberg Vermont
8
Chile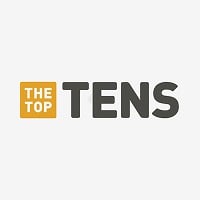 Chile, officially the Republic of Chile, is a South American country occupying a long, narrow strip of land between the Andes to the east and the Pacific Ocean to the west.
I've been twice for ski trip, amazing place!
It's a bloody terrible place to visit
9
Switzerland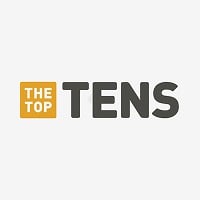 Switzerland, officially the Swiss Confederation, is a federal republic in Europe. It consists of 26 cantons, and the city of Bern is the seat of the federal authorities. ...read more.
My moms family used to go hear its sooo healthy.fresh air.great for depression.
10
Australia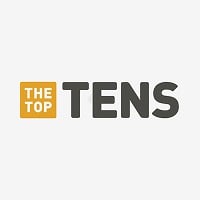 Australia, officially known as the Commonwealth of Australia, is a country comprising the mainland of the Australian continent, the island of Tasmania, and numerous smaller islands. Australia has a very warm climate and is very dry. The country's official language is English.
The Contenders
11
Denmark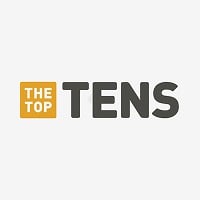 Denmark is a Scandinavian country in Europe. The southernmost of the Nordic countries, it is south-west of Sweden and south of Norway, and bordered to the south by Germany.
12
India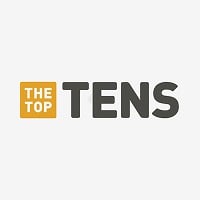 India, officially the Republic of India, is a country in South Asia. It is the seventh-largest country by area, the second-most populous country (with over 1.2 billion people), and the most populous democracy in the world. Its capital is New Delhi. Some other major cities are Mumbai, Chennai, and Ahemdabad. ...read more.
Must visit taj mahal. If you go to India and do not visit taj mahal, that means you have not seen anything in India. I am from usa and I visited India in 2014. Nice country. And delicious recipes. India has the most cuisine's in the world. Every state of this place has different cuisines.
I think kerala is the best place to visit in India! And if you are interested in having fun and drinking lots of tasty wines then GOA is the best place! And rajasthan is most amazing beautiful place in India.
India is one of the most beautiful destinations that I have ever seen. You must book your trip immediately if YOU want to have an awesome vacation this summer. - PatriciaN
India is an amazing country with big diversity in culture language and food. The food is amazing everywhere you go. Culture varies from state to state. If you want to enjoy the desert and the amazing culture and color that is so tipical of India, go to Rajastan if you want more of a tropical ambiance go to chennai and the southern part.
13
Cuba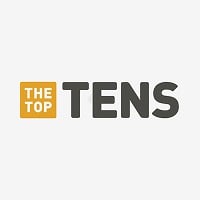 Cuba, officially the Republic of Cuba, is a sovereign state comprising the island of Cuba as well as Isla de la Juventud and several minor archipelagos.
Cuba is a country stuck in the 1940s yet trying to move towards the future while maintaining their strong culture and pride.
14
Finland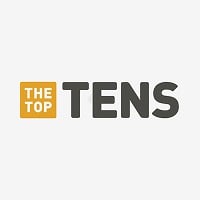 Finland, officially the Republic of Finland, is a sovereign state in Europe. It has a capital of Helsinki and got independence from the Soviet Union after WWI.
It's very good to visit Finland because Finland haves many castles and antiques
Lapland is a once in a life experience
15
North Korea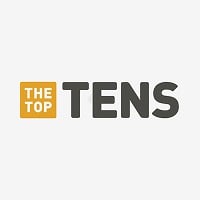 The Democratic People's Republic of Korea, also known as North Korea, is a country in Eastern Asia. Its capital is Pyongyang. It is currently ruled by the dictator Kim Jong-Un, after inheriting the title from his father, Kim Jong-Il, who in turn inherited it from his father, Kim Il-Sung. ...read more.
These people who are giving credit to Kim Jong-Un are secretly Kim Jong-Un himself. Who else would praise North Korea?
You can NOT go to North Korea. If you make a decision to fly to North Korea, you are making a big mistake. There is absolutely no freedom there, AND you will never be able to fly back home AGAIN. - PatriciaN
Probably the most unusual country in the world.
I met Kim Jong-Un he is a nice man. He doesn't truly HATE America.
16
Romania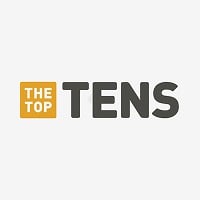 Romania is a sovereign state located in Southeastern Europe It borders the Black Sea, Bulgaria, Ukraine, Hungary, Serbia, and Moldova. It has an area of 238,391 square kilometres and a temperate-continental climate. With over 19 million inhabitants, the country is the seventh-most-populous member state ...read more.
17
Kiribati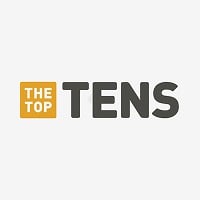 18
France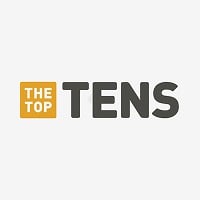 France, officially the French Republic, is a sovereign state comprising territory in western Europe and several overseas regions and territories. The European part of France, called metropolitan France, extends from the Mediterranean Sea to the English Channel and the North Sea, and from the Rhine to ...read more.
When my grandma went here she said great food but not people
19
The Faroe Islands
Both Faroe Islands and Greenland are owned by Denmark so they are not technically countries!
I've been to Faroe once and it is amazing! It's green, friendly people, cute girls and rich culture! I also highly recomend Greenland :D
I've never been there before but it sounds great! - MusicalPony
20
Latvia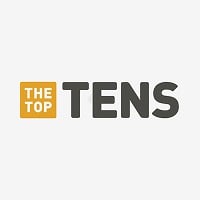 Latvia, officially the Republic of Latvia, is a country in the Baltic region of Northern Europe, one of the three Baltic states.
Go there because its cool.
21
Greenland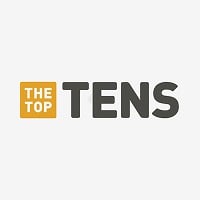 Greenland is an autonomous country within the Danish Realm, located between the Arctic and Atlantic Oceans, east of the Canadian Arctic Archipelago.
A lot of people will never visit Greenland because they think it's just a baron tundra. But upon arriving you will notice it is one of the most beautiful islands on Earth!
Greenland is full of ice, who would want to go there? Certainly do not take your two year old OR your 14 year old with you if you don't want to sacrifice their lives for ICE. - PatriciaN
Greenland is the most beautiful places in the world EVER
Greenland is not a country it is part of Denmark
22
Serbia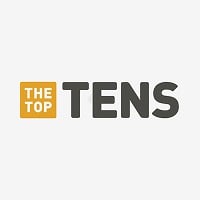 Serbia, officially the Republic of Serbia, is a sovereign state situated at the crossroads between Central and Southeast Europe, covering the southern part of the Pannonian Plain and the central Balkans.
It's a really nice place to visit! I'm not sure if it's unusual but it's beautiful!
Best cityn
23
Indonesia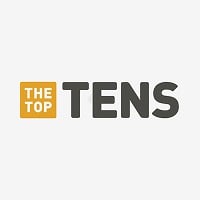 Indonesia, officially the Republic of Indonesia, is a country in Southeast Asia. Ruled by the Dutch for over 300 years and Japan for 3 years and 6 months, the country gained independence in 1945, or exactly in 17th August 1945. Jakarta is the capital city, located in the island of Java. Major languages ...read more.
Indonesia I say must be good because it has very nice entertainment they welcome people nicely and treat them good
24
Philippines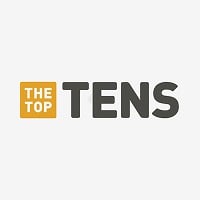 The Philippines was established in March 16, 1521 and named in honor of a Spanish King whose name is King Philip of Spain II. It is located at Asia, specifically at Southeast Asia. The capital is Manila. 89% of the people there currently are native, while 11% of people there are foreigners.
Philippines offers beyond the usual places to visit because it's a very diverse country.

it's more fun in the Philippines
Philippines, home of the weirdest but coolest tourist spot in the world
Go to Philippines its nice... Must be on the top 10
25
Russia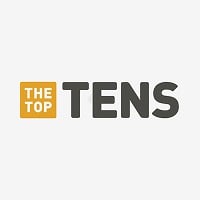 Russia, known as the "Russian Federation", was formed on Dec 25, 1991. It is located mainly in Asia, while a portion of it remains in Europe. The capital and largest city is Moscow, followed by Saint Petersburg in terms of population. The country primarily speaks Russian, a Slavic language. ...read more.
26
United Kingdom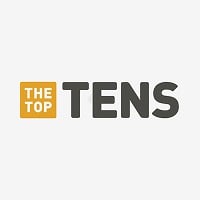 The United Kingdom of Great Britain and Northern Ireland, commonly shortened to United Kingdom, UK or Britain is a Sovereign State located of the Northwestern coast of Europe. It is a Parliamentary Constitutional Monarchy currently lead by Monarch Queen Elizabeth II and its current prime minister is ...read more.
Home of harry potter, it has lots of story's on how long the island has existed and magical secrets that English writers write about and add to books like Stonehenge, Hadria's wall and the London tower, where lots of people die/prosecuted; they now do tours around the place and it was said to be the one of the top 10 in the world. Pules the island britain is shaped like a girl, their is more then one photo of Britain as a Gothic anime character on a map an Ni-channel community noted that the British Isles had the shape of a person. It's got more legends about angels, fairies and wizard/witches.
Go down to Devon. Brilliant resorts down there with unusually amazing weather and brilliant beaches. The people down there are also very friendly. If you want tourist attractions, try London with the Shard, Buckingham Palace, The Tower of London and the London Eye. If you like good scenery, go to the Highlands or Lake District - living in the South-West I have never been themre but I have seen breathtaking photos.
The UK has many tourist attractions. Eg. Lake District, Stone Henge, Even the Severn Bridge is on the tourist attraction list. You also have the islands on the west coast of the AMAZING Scotland. The UK is truly Wonderful
Did you know it is shaped like a dog - the Highlands are the head and Devon & Cornwall Make a Tail
I think that the United Kingdom is amazing even though I've never been their!
27
Italy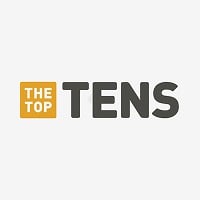 Italy, in italian Repubblica Italiana, is a unitary parliamentary republic in Europe. ...read more.
I always wanted to visit Italy because of all its culture and when I am old enough I am going to travel there because I think Italy is a beautiful country!
28
Bhutan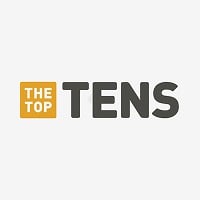 Bhutan, officially the Kingdom of Bhutan, is a landlocked country in South Asia at the eastern end of the Himalayas.
29
Slovenia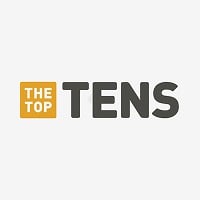 Slovenia, officially the Republic of Slovenia, is a nation state in southern Central Europe, located at the crossroads of main European cultural and trade routes.
You can see them in iceland but yea you're right
I just love Slovenia, because there is all green,you just see nature,water...and in other countries you can't see these anymore!
30
Cook Islands
Friendly people and the most blue skies and white sandy beaches ever stunning!
31
Nepal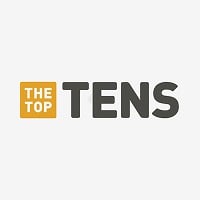 Nepal, officially the Federal Democratic Republic of Nepal, is a sovereign state located in South Asia. ...read more.
In from here and it's the place to be! We have the tallest mountain. And it's beautiful
Best country in the world, Home Of The Brave!
Because it's a heaven on earth
Land of Himalayas, Birth Place of Lord Buddha and the place of natural diversity and culture.
32
Lebanon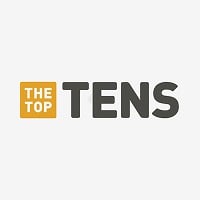 Lebanon was established in 1920 and gained its independence in 1943. For a couple of years it has lacked a president; yet, on October 31st, 2016, it got president Michel Aoun . It is known as the Phoenix of the world since it has sunken under the ocean and has been destroyed by wars 7 times . In advance, ...read more.
The best country I ever visited! They got the oldest cities in the world! Like Byblos.
33
Wales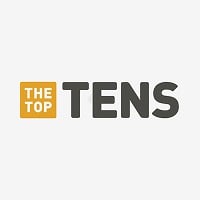 Wales is a country that is part of the United Kingdom. Located on the island of Great Britain, it is bordered by England to the east, the Irish Sea to the north and west, and the Bristol Channel to the south.
Amazing place rains a lot though
34
San Marino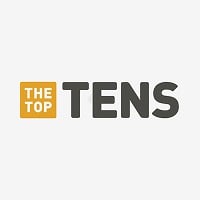 San Marino, officially the Republic of San Marino, also known as the Most Serene Republic of San Marino, is an enclaved microstate surrounded by Italy, situated on the Italian Peninsula on the northeastern side of the Apennine Mountains.
35
Croatia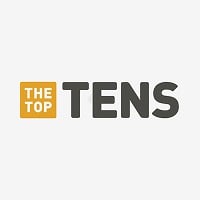 Croatia, officially the Republic of Croatia (independence since 1991), is a sovereign state at the crossroads of Central Europe, Southeast Europe, and the Mediterranean. Its capital city is Zagreb. It is a member of the European Union. During the Cold War it was part of Yugoslavia. It is a cultural ...read more.
People are so special like no where else.
Nature is beautiful, like God given.
36
Ireland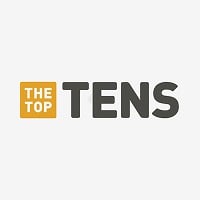 Formed in 1916 after the Easter uprising, Ireland is a small country with a population of roughly 5 million.
Live here in Ireland! There is a whole lot of tourist attractions, stories and ledgends. I recommend the Giant's Causeway in Antrim! Xx
37
Maldives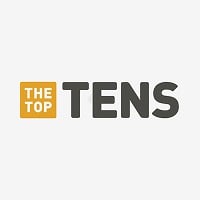 Maldives, officially the Republic of Maldives, is an island country and archipelago in the Indian Ocean.
Beautiful buildings nice islands
38
Estonia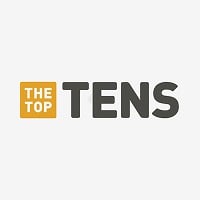 39
Pakistan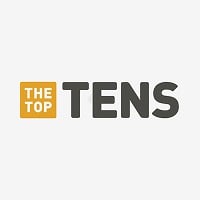 Pakistan was established in 1947 and is located in South Asia. Islamabad is the capital city of Pakistan. Karachi, Lahore and Peshawar are other major cities of Pakistan. Urdu and English are official languages of Pakistan. World's second highest peak (K-2) and ninth highest peak (Nanga Parbat) are ...read more.
I recently went to north of Pakistan. I was astoned and amazed at what I saw.
Saiful mulk, and other natures beautiful creations such as neelum river etc. these should be one of the wonders of the world. The
40
Iran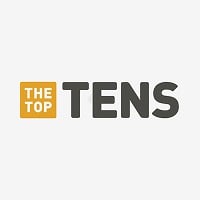 Iran, also known as Persia, officially the Islamic Republic of Iran, is a sovereign state in Western Asia. The capital city is Teheran and the major city is also Tehran. The country's official language is Persian. ...read more.
Iran is filled with colorful lights in almost every city you go to. It's like Christmas every night... - PatriciaN
Many cool people live here in Iran, there lots of delicious foods, many places to visit...
there's every kind of climates here, not jonly deserts. you can see lots of green places here. - ShahryRKnoT
41
Israel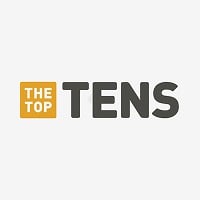 The State of Israel is a country in the Middle East and the only country with a Jewish majority in the world but arab, african and east asian communities still can be found. ...read more.
They are not Racist -.-
42
Georgia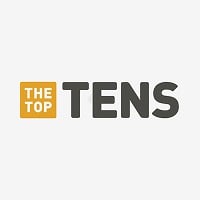 Georgia is a country in the Caucasus region. Located at the crossroads between Eastern Europe and Western Asia it is bounded to the west by the Black Sea, to the north by Russian Federation, to the south by Turkey and Armenia, and to the southeast by Azerbaijan. The country's capital and a largest city ...read more.
It's unique country - LukkaS
43
Ukraine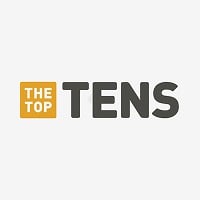 Ukraine is a sovereign country in Eastern Europe, bordered by Russia to the east and northeast, Belarus to the northwest, Poland and Slovakia to the west, Hungary, Romania, and Moldova to the southwest, and the Black Sea and Sea of Azov to the south and southeast, respectively.
44
China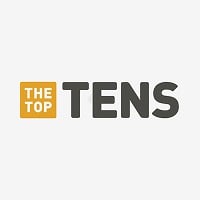 China, officially the People's Republic of China, is a sovereign state in East Asia. It is the world's most populous state, with a population of over 1.388 billion. It was established in 1949 by Chairman Mao, the president of the communist party. Its capital is Beijing. The major cities are Shanghai, ...read more.
45
Brazil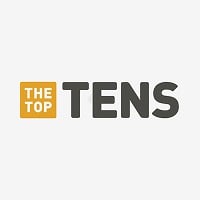 Brazil, officially the Federative Republic of Brazil, is the largest country in both South America and the Latin American region.
46
Portugal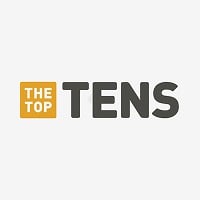 Portugal (est.1152), officially the Portuguese Republic, is a country located mostly on the Iberian Peninsula in southwestern Europe. It is the westernmost country of mainland Europe, bordered to the west and south by the Atlantic Ocean and to the north and east by Spain. Its territory also includes ...read more.
47
South Korea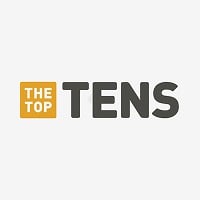 South Korea, officially the Republic of Korea, is a sovereign state in East Asia, constituting the southern part of the Korean Peninsula.
48
New Zealand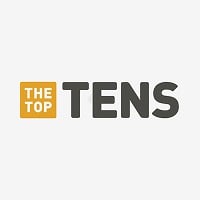 New Zealand is an island country in the southwestern Pacific Ocean. ...read more.
I live here its great for just letting go and relaxing my recommendation here would be to go to Rotorua very cultural city lovely people best experiences
49
Cyprus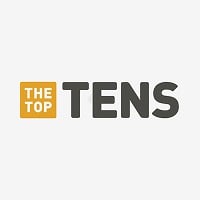 Cyprus, officially the Republic of Cyprus, is an island country in the Eastern Mediterranean Sea, off the coasts of Syria and Turkey.
50
Malaysia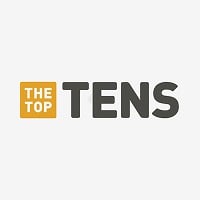 Malaysia is a Southeast Asian country occupying the Malaysian Peninsula and part of the island of Borneo. It's known for its beaches, rain forests and mix of Malay, Chinese, Indian and European influences. The sprawling capital, Kuala Lumpur, is home to colonial buildings, busy shopping districts such ...read more.
PSearch List