Top 10 Worst Things About Metalheads Amino
This is a list which shows why the social media Metalheads Amino sucks.


It shows that most Metalheads are really mean people in the internet. Not all of the Metalheads Amino users were bad people.


Don't give bullies a chance to bully you.
The Top Ten
1
Bullies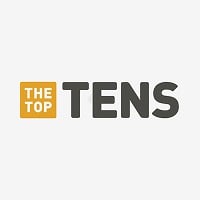 Bullies are allowed to bully users.
Even the curators are bullies. They bullied a user with autism & when he fought back he got banned.


They'll call you 'assburger' if you have autism,they'll call you stupid,fat and much more.


Avoid this place. You can be the next bullied person.
Most people will ignore the bullied persons so don't expect any help. - Fretto
2
Elitists
Post a blog about Slipknot they'll hate you.
Deathcore...don't post something about it.


If you like Metallica more than Slayer...Elitists have always a silly reason to write hate comments under your blog. - Fretto
3
Boring content
If you want to see 'Metallica vs Megadeth' polls or 'song of the day' which is really lazy and most of the time from a mainstream band this is just for you. - Fretto
4
Lots of users left
Lots of users left and quality content is
no more there. - Fretto
5
Unfair curators
They delete your post for no reason or because they hate you. And they might bully you too. - Fretto
6
Trolls
There are too many trolls. - Fretto
7
Moderators banning people for no reason
If you don't want to get bullied anymore & you do something against it you get a strike or even banned - Fretto
8
Too many alternatives
The bullies made their own Metal Amino,
the people who don't like the original one because of the bullies made their own Amino as well.


Other groups like hispanics too. There are too many of them so you can't decide which Metal Amino is the best for you - Fretto
9
Nonmetalwednesdays
It's actually a good idea but lots of users hate it because they wanted to be on a metal app & not on a jazz/blues/pop app. - Fretto
10
People who want all the time attention
Most of the time a woman in short clothes.
She wears a mainstream metal shirt & wants just 'likes' and comments about her looks to feel better. - Fretto
BAdd New Item