Top 10 Best Competitive Rock Type Pokemon for a Mono-Rock Team
RoyaleStudios119
There are quite a bit of rock types, but which do you all think are the best competitively?
(Does not consider Mega Evolutions due to Mega Tyranitar, Mega Aerodactyl or Mega Diancie being always at the top of the list.)
The Top Ten
1
Cradily
Overall a good Rock type. With Storm Drain it can become a trap for the huge Water weakness Mono-Rock teams have. With decent defences it can be the tank of a team. - RoyaleStudios119
2
Regirock
Of course a good rock team need a good tank...that could also work as a great attacker. Regirock fills this spot when used correctly and with a Assault Vest it can tank quite a bit. Massive defense stat at base 200! And Attack that is base 100! Round this Pokemon off as a decent mix. - RoyaleStudios119
3
Carbink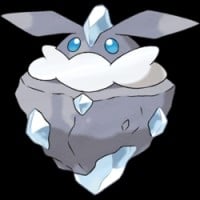 Most would not vote for this option, but let me explain. It gets Rest & Sleep Talk. So it can setup against something if the opponent can't faint you in one hit. It get Calm Mind for the setup. It gets Sturdy for OHKO prevention. Also being one of the only 2 Fairy/Rock types it can stop Rock's massive Fighting weakness. - RoyaleStudios119
5
Aggron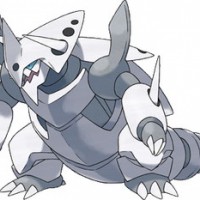 When trained right this Pokemon can have even more defense then Regirock. But it has worse SPDefence. So it is not as much as a tank as Regirock, Plus it gets Autotomize, but even +2 can't help this thing. - RoyaleStudios119
6
Tyrantrum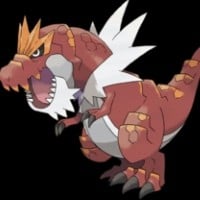 Tyrantrum is a fictional creature in the Pokemon Franchise. Introduced in Gen 6, it is a Rock/Dragon type Pokemon, and is the evolve form of the fossil Pokemon, Tyrunt. It is classified as the Despot Pokemon. 100 million years ago, before its extinction, Tyrantrum was an invincible predator with its ...read more.
Most would not vote for this option, but let me explain. It gets Rest & Sleep Talk. So it can setup against something if the opponent can't faint you in one hit. It get Calm Mind for the setup. It gets Sturdy for OHKO prevention. Also being one of the only 2 Fairy/Rock types it can stop Rock's massive Fighting weakness. - RoyaleStudios119
7
Rhydon
Rhydon can tank with Eviolite, be a good stealth rock setter, and can still do MASSIVE damage, but as most rock types have trouble with, speed cripples it's abilities. - RoyaleStudios119
8
Carracosta
Shell Smash, decent speed and Aqua Jet makes this a monster, but since most Fighting or Grass type can OHKO it (2HKO with sturdy) it is bad. Plus the opponent can switch in a Pokemon resistant to Water then your strategy is hurt. a lot. - RoyaleStudios119
9
Archeops
Focus Sash + Endeavor is the living form of a suicide lead. Since it only has this set it can truely run safely, it makes it almost useless. - RoyaleStudios119
10 Golem
The Contenders
11
Solrock
Oddly enough one of the only rock types that can learn Will-O-Wisp. It can shut down Mega Scizor that setup with Swords Dance and spam Bullet Punch. Though with low Defences it often gets OHKOed, so you don't see it used often. - RoyaleStudios119
BAdd New Item
Recommended Lists