Most Underrated Pokemon
disturbedbomb
The Top Ten
1
Raichu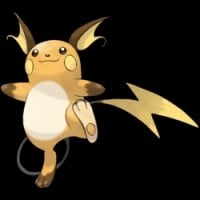 Everyone likes Pikachu too much... Game Freak is giving too much stuff to Pikachu. Who get's the light ball? Pikachu. Who get's to change outfits for contests in ORAS? Pikachu. Which Pokemon gets to say their anime cry in XY? Pikachu. Which Pokemon can you find with a low level in the grass even though it has a pre evolution? Pikachu. Which Pokemon did Game Freak choose to almost KILL Giovanni in the anime with their electro ball? Pikachu. Game Freak should stop and think about Raichu. Did you know that Clefairy was originally going to be Ash's first Pokemon? If the mascot was Clefairy then would Clefairy get all of the praise? I bet it would. I know that people say 'If you hate Pikachu then you hate Pokemon! ' but you don't have to like a 10 year old's first Pokemon. Even though Pikachu may be the mascot, I will always love Raichu, no matter how stupid Game Freak will make him look. - anythingispossible
How many times have game freak given things to Raichu? Well, it got an Alolan form and a Z move, so that's 2 things. What about it pre-evolved form, Pikachu? It has multiple games staring it, the light ball which only works with Pikachu, 6 stupid clones of it, being the only Pokemon who can say it's own name, being able to wear different outfits, and it's own Z move... about 12 things. I understand he's the mascot, but most players, like me, don't give a damn about Pikachu and are sick of having the thing shoved in our face! I actually have a tradition whenever I start a new Pokemon game if I have a Pikachu I evolve it the second I get a thunder stone. Sweet relief.
This Pokemon is definitely one of the most underrated Pokemon. I never use it in Pokemon, but it's definitely much more underrated than Pikachu, like a 100%. Pikachu gets all the love because it's the anime mascot and for little kids, Raichu is not even known because they most likely didn't play the Pokemon games and try to catch em all. Pikachu is just too overrated and Raichu is too underrated. That's my opinion b-bye!
The only reason Pikachu gets the spotlight is because Ash never bothered to evolve his. Raichu should get more attention than its pre-evolution.
V 30 Comments
2 Kabutops
3
Onix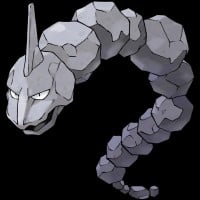 4
Delphox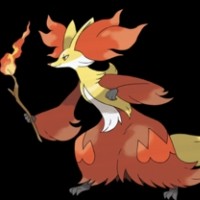 So underrated, people are even mean and rude to its fans.
I'm constantly bashed for having Delphox as my favourite Pokemon, especially by Greninja fans. Delphox is so much better than people make it out to be, seriously.
The 4th most underrated starter
I like it's prior evolutions better but still gets way too much hate.
V 10 Comments
5
Magmortar
Raichu is underrated, but nobody cares about Magmortar except me and 1 friend of mine. I mean come on, this guy is so powerful, looks like he's from the Incredibles, and even though he is fire type (which I am not a big fan of), he is just underrated by all means.
Magmortar is awesome and due who said no one cares about magmortar except you and your friend I am with you but I still think Electivire is better
Actually one of the best fire type Pokemon out there.
V 4 Comments
6
Chesnaught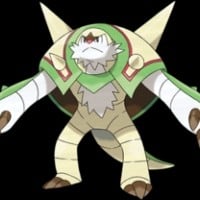 This thing is a murderer. CHESNAUGHT FOREVER! As soon as I saw Chespin in January 2013, I knew I wanted him. - Goatworlds
Yeah, I only know about two other people that like Chesnaught. I mean, they're probably my least favourite starter from Pokemon X and Y, but I'm still happy to have them! - Shiverfeather
Chesnaught is very underrated - anythingispossible
I don't like Chespin's design, and Quilladin looks atrocious. But Chesnaught is definitely better than Delphox, and since Greninja is banned, Chesnaught can be considered the best Kalos starter competitively. - noo7na7
V 16 Comments
7
Farfetch'd
Farfetchd is obviously not the best Pokemon ever, but it is underrated. It's stats aren't awesome, but use 2 swords dances, aerial ace, and a uturn and it can sweep. I definitely want a fly/fight evolution or even mega evolution for this underrated beast.
8
Luxray
Luxray is one of the best electric times, even with a limited move pool. However, it's lack of promotion and under usage makes it under rated :(
How is it underrated... It is overrated. Somebody said it is the best electric Pokemon.. Why? I mean he said it has a limited movepool, which is true, but he still think it is the best for like no reasons. The only good thing about luxray is 120 attack, intimidate and hidden ability of guts, ok coverages and that's it. It has a terrible speed of 70 and 80/79/79 isn't too good. As a bulky Pokemon it also lacks a recovery move. Why do people think it is underrated
Oh luxray, I love luxray and think it needs more appreciation. It's design is so cool! I understand that it has a bad move pool and stats but they can fix that with a needed mega evolution!
Not so sexy stats for a sexy pokemon
V 4 Comments
9
Hitmontop
To be honest I like it way better than Hitmonlee or Hitmonchan. - Goatworlds
V 2 Comments
10
Gothitelle
People don't like her design, which I find very cool, she has great stats except in speed and attack (which she doesn't need 'cause is phychic type ) and can learn good moves too, definitely the best V generation Pokemon for me and one of my favorites
It is a great a Pokemon and should get more respect. It is a gardevoir with bulk
It has shadow tag, but people still don't like it.
Like an underrated Gardevoir...
V 3 Comments
The Contenders
11
Venusaur
Venusaur, known in Japan as Fushigibana, is a Grass/Poison type Pokémon species in Nintendo and Game Freak's Pokémon franchise.
Everyone always chooses Charizard, but I pick Venusaur because I know it has a decent move pool, awesome special attack and special defense stats, and Mega Venusaur can really take a hit with thick fat.
Venusaur is awesome it is so underrated people like Charizard and Blastoise but Venusaur needs more love it is pretty good so yeah.
Lets all agree that grass Pokemon need more love
Venusaur's a lot better than Charizard for competitive battles. - noo7na7
V 8 Comments
12 Clefairy
13
Mawile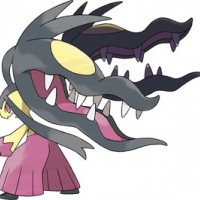 How is mawile underrated? Do you guys even see the praise it gets online? And for good reason, mega mawile has huge power which doubles it's attack. I literally beat the elite four in oras with only mega mawile
Mawile needs love its sad! GameFreak made the biggest improve on a Pokemon ever in X & Y: new typing, new moves and... A OP MEGA EVOLUTION! But then, people still don't like it...
Two years ago in 2012 if you said Mawile was overrated for many reasons I would've said "What, Mawile? How? "
That should be one of the parts if they ever make a 4th Back to the Future movie! Well, Mawile itself certainly isn't too great, sitting at NU for so long. Suddenly, they made a Mega Evolution for it. When I first looked at it I actually thought it was the worst Mega. But then I saw its Ability: Huge Power.
Holy...
105 attack times 2 equals 210 attack! What an insanity!
Well, I thought it was overpowered until I saw its other flaw: its speed is still low, Sucker Punch is its only priority move and its weaknesses are just too common on the battlefield. I'm not trying to put you off using it by speaking about its flaws, if you use it just right it becomes Uber powerful. But its not really that deserving of the OU tier. Poor Mega Manectric, you really needed an improvement like Mega Mawile did.
It's pretty good and I see why its in OU, that stops it from being #1. ...more
V 4 Comments
14
Vileplume
For some strange reason, Vileplume is forgotten as a Pokemon, but is my second favorite...
Come teeter dance poisoning I have a vileplume that can OHKO so many Pokemon or just use it to induce rage into my opponents
Everyone hates this guy but because of him erikas gym in the 1st gen was the only one I struggled with other than the recovering alakazam
V 1 Comment
15
Zoroark
I don't think Zoroark is underrated. Many loves him and use him. I love his ability lol like he is gonna fool them all.
Since Black and white zoroark has been my favorite pokemon. His ability is amazing and with proper use he can can destroy teams. He's kind of a glass cannon, but if you smack specs on him. Destruction insues.
It's ability can allow for some good outplays
16
Serperior
I chose tepig as my starter, and I was happy when evolved into an funny (yet cute) looking Pignite, and then to a powerful Emboar. Serperior, though, has a really awesome design! It looks so fancy and slick. Like teach it Energy Ball, Dragon Pulse (if you have ORAS), Glare (through breeding), and Leech Seed! Or Leaf Blade, Coil, Aqua Tail (ORAS tutor), and Leech Seed! This pokemon is pretty underrated in my opinion
This is my favorite Pokemon for nostalgia reasons, but I don't think it's underrated. In fact, I've never met anyone who hates Serperior.
I love serperior but it's underrated and overhated
Reshiram and Serperior tend to be overshadowed. those pokemon I LOVE. to bad that they are uncommon...
V 8 Comments
17
Relicanth
Relicanth can be an surprisingly tough tank when used properly, and I have frustrated many a random people in random battles with the combo of stealth rock and toxic!
Relicanth is an amazing Pokemon in my opinion and doesn't really get too much praise, and I have to admit, it's shiny is beautiful in a sense I can't explain
V 1 Comment
18
Walrein
Icy tank that 1hits any tough dragons, lots of health high special attack and defense stats what more could you want from a lovable bundle of flubba
Walrein served me well in 3d gen and I also had one in white 2 :) a wall with good moves plus cool design
V 2 Comments
19
Emboar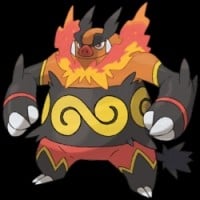 Emboar is epic! I chose a Tepig from the professor on Alpha Sapphire, trained it, and and evolved it into Emboar and it is absolutely amazing! I also chose it as my started in Black 2.
My Emboar has been with me for around 4 years, at level 100.
Emboar is actually overrated look at all the kids at my school who pick Tepig over anything else... - Goatworlds
I know so many people that pick tepig and his line but snivy and oshawott have awesome designs and superior and samerott look like they could take on a army tepigs final evolution looks like a coach potato
V 6 Comments
20
Sawk
Way better than Throh. Throh is a red fat guy who always wears a karate outfit. Sawk is skinny and way better attack and speed than stupid Throh - Goatworlds
Sawk is a powerful like a machoke yet is faster than the average Pokemon if you give him a quick claw or another good item and make him adament he will be your power house
PSearch List
Recommended Lists
Related Lists
Top Ten Most Underrated Pokemon Anime Characters

Most Underrated Starter Pokemon

Top Ten Most Underrated Pokemon Characters

Top Ten Underrated Pokemon that Need a Spin Off Series
Top 10 Underrated Pokemon Moves
List StatsUpdated 23 Jan 2017
600 votes
136 listings
3 years, 277 days old

Top Remixes

1. Raichu
2. Magmortar
3. Chesnaught
quintionshrak8713

1. Raichu
2. Zoroark
3. Gothitelle
ihateoverratedpokemon
1. Kabutops
2. Onix
3. Delphox
NikBrusk
Posts
Error Reporting
See a factual error in these listings? Report it
here
.