Top Ten Animal Jam YouTubers
Gilbexa
The Top Ten
1
Julian2
Rip...
Hail King Bean! Spinny boiz forever! - kawaiihappycandy
He should be numero ono I like his much better than aparris nno offense swag master but his r informational and yes I agree with the other person on witseria shw is prettu irl but julian has CATS and info u can't say no to that
Yes. Julian2 is the best. Everyone else I don't know. They're okay.

jkjkjkjkjk - Puppytart
V 1 Comment
2
Aparri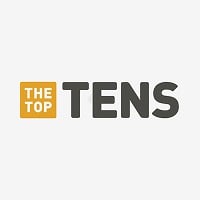 I've seen aparri play a few times even after he quit is he being hacked?
Aparri is so overrated
EVERY DAY WHEN I'm BORED, I SAY TO MYSELF.. WHAT SHOULD I DO!? THE FIRST THING THAT COMES TO MY MIND IS PLAY AJ... BUT MOST OF THE TIME I don't HAVE MY COMPUTER WITH ME ONLY MY PHONE SO I SAY : WHY NOT WATCHING THE SWAGEST JAMMER IN JAMAA!? APARRI! I SEE HIM EVERY DAY! AND THE FUNNY THING IS THAT I NEVER GET TIRED OF HIM! LIKE EVER EVER EVER! LIKE LITERALY WHO WOULD? NO1! because APARRI IS THE KING OF JAMAA! OK OK.. I GTG MY BRO IS GONNA GET ME IN TROUBLE :'(... SO! SEE U IN JAMAA! MA USER IS TERESITA73! LOAF U ALL AND CHECK OUT MY CHANNEL!
3
WisteriaMoon
I loaf WisteriaMOON! - kawaiihappycandy
Wisteriamoon is VERY pretty in real life. Watch her videos!
She is my favorite
Loaf her
4
Bepper
Lol BEST one 1is foxes two cotton eye Joe
I LOVE HER SO MUCH
Love her! She buddied me.
5 Animaljammer330
6 Skorm
7 WooshieWoo
8 WootMoo
9 Elmoaj
10
Snowyclaw Jamaa
Definitely my favorite! She is SUPER KIND, interacts with jammers, has a super sweet voice, and makes amazing dens! Absolutely the jambassador anyone would want!
She doesn't brag about her extremely rare items like other famous Jammers do.
The Contenders
11 Forever AJ
12 MyMomIsCool
13
Gellyjones
I think gelly is awesome and all I want for my bday is a buddy request from her
14 Øutlets (Foxytrot12)
15
Forgiveness AJ
Watch her "Hacked Quitting" video and you will cry I promise.
I hope you get hacked Possibility. You deserve it if you are reading this. You are a jerk and no one loves you. Forgiveness was innocent.
16
thedarkarrow
Thedarkarrow is my favorite youtuber of all time. He's much better than wisteriamoon and aparri and you might disagree, but I don't care. He is overshadowed by the two youtubers that I mentioned earlier and many more. This is why you haven't heard about him much or ever. If you are reading this, do this, search thedarkarrow aj skits up, click on a random video and watch it. You 100% will never regret taking that 10 minutes of your life to watch that single video. I gtg watch more thedarkarrow, bye!
BAdd New Item