Best Toy Companies
dragon13304
The Top Ten
1
Lego
I have about 2,000 peices of Lego in my house but I still love playing with them! The rest of the toy brands I never even heard about them
I absolutely love Lego. Lego is the best toy ever invented. It doesn't matter what age you are, Lego is still enjoyable. It allows the imagination to explode with ideas. I have millions of the little plastic bricks and I am not going to stop getting more. One thing that annoys me is all those failed cheap copies of Lego.
Lego is a different way to speak. Different than art, music, drawing, and speaking itself. The Lego company that make leg say that out of one million, eight-teen Legos created are defaults. To see how good the quality is the son of the man who created phrase was, "only the best is good enough".
This is the best toy ever I have over 10,000 pieces and still build with them
V 133 Comments
2
Nintendo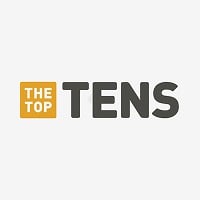 Nintendo Co., Ltd. is a Japanese multinational consumer electronics and software company headquartered in Kyoto, Japan.
Ok, many people hate Nintendo, but I will love it forever. I LOVE Super Mario and the Legend of Zelda, as well as a few other series, and even though many people like it, I don't just like it but am a full-fledged fan of it. Nintendo markets games that look like they're for young children, but there are many elements that prove that wrong, especially when a game has an elaborate story, which always turns out amazing. Many of their game systems are cool, too. The controllers all look and control pretty good, and there is such a wide variety of games that anyone with a slightly open mind will find something they like. Everyone says video games are bad, and while you shouldn't play too much, they are very fun and amazing as long as you don't play for an incredibly long time.
It's Nintendo. They have created the game market basically aside from Atari and then came sega, then Super Nintendo then n64 the. GameCube and now Nds amazing and who will ever forget Mario luigi and of course princess toadstool :) amazing and the toys and memorabilia that came from these games are still current and ever changing, go Nintendo now give me a prize
Nintendo produces some of the best games in the like pokemon, sonic, mario cart, and lego star wars.
I love Nintendo. Enough said.
V 22 Comments
3
Mattel
Mattel home to many different toys. They even have their own T.V. show the best top company ever to me.
Investing stock in them. A great toy company with a nice variety of toys for different interests. Has some nice stocking stuffers! I strongly recommend this company.
Their division, American Girl, operates just outside the office in California. There are a few American Girl commercials that aired in between Mattel's T.V. show during commercial breaks. - playstationfan66
My Brother likes hasbro But I think That My favorite,Mattel Was better so I pretty much well hasbro Made Marvel but Mattel has Dc And I like Dc better But my brother likes Marvel better so it's really not Mattels fault and I bet if Mattel starts making Marvel he will like it better Mattel Is "awesome"
V 27 Comments
4
Hasbro
I love Hasbro for making my favorite toys like transformers, I just wish that it would more affordable for everyone, so parents may buy their kids good quality toys and not those pirated ones
Hasbro made the best types of sub companies like nerf startwars toys and Beyblade toys if you think of all the nerf toys they sold for their first toy they sold over 4 million units so if you do the math and look at what the toys they made they made over 311 types that means if you calculate the total you get 4000000 X 311 = 1244000000 toys sold! If you ain't surprised guess how many toys they sold in the entire company? That's for you to find. have a nice day everyone =)
Hasbro has many different types toys to get like Beyblades and star wars.
They made G.I.Joe
V 21 Comments
5
Nerf
Um great really good it is an awesome company they always have great new ideas and they always have stable and well made products that don't break or malfunction.
Always fun to play with doesn't hurt when you get hit, but you can actually fire them a long way away. Great Fun!
Awesome toy me and my family uses it every day it is awesome
Ulcher shooter
V 24 Comments
6
MEGA Bloks
Hey! Don't dare to say crappy Lego
Its awesome and they have halo, Call of Duty, black ops awesome stuff like that
Just a division of Fisher Price. And it sucks. - Kaboom
A more mature knockoff of LEGO. - TheAwesomeBrosVotes
V 7 Comments
7
Fisher Price
Its cool ya know -Yo Mama
Lol its for babies not in a mean way
Child friendly
Garbage. - Kaboom
V 3 Comments
8
Tiger Electronics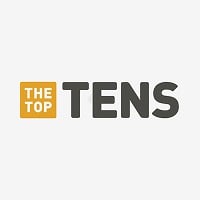 Tiger Electronics is an American toy manufacturer, best known for its handheld LCD games, the Furby, Giga Pets, and the 2-XL robot product, and audio games such as Brain Warp.
Probably one of the finest toy companies owned by Hasbro. Manufacturer of the licensed Tooth Tunes musical toothbrushes in which the trademark is the property of Church & Dwight. - playstationfan66
They are often known for their girls only T.V. Plug-In games (e.g., DreamLife, Designer's World, etc.), their girls only electronic talking Dear Diary PDA toys (including one that is based on Clueless) and their licensed Lazer Tag Laser Tag extreme electronic sports equipment (whom they got from Ken Forsse, its' creator). - shelleyduvallfan10
9
Playmobil
Very durable- good quality
Valuable and safe toys especially for children up to 3 years old.
My brother hoards it. He loves the pirates.
The coolest toys ever!
V 6 Comments
10
Kenner
I love Kenner Star Wars
Yay the creater of lps
Way too many awesome toys made from this company!
You got your
Star Wars
Alien/Predator/AVP
Jurassic Park
Terminator 2
RoboCop
The Real Ghostbusters
Super Powers
A few good Batman series
M.A.S.K
Six Million Dollar Man/Bionic Woman
Bill and Ted
Knight Rider
Water World
And so many,many more!
The Contenders
11
Playskool
I just think it is very popular and my little loves toys
Crap - Kaboom
12
VTech
They make the best toys for pre-teen girls, beating out Girl Tech, American Girl, Spin Master (creators of their Girl Crush toy line), Namco Bandai Toys (creators of their Harumika toy line) and Playmates Toys. If it weren't for VTech, many of the girls only toys wouldn't exist. - playstationfan66
Would rather kill myself than play with one of their toys. - Kaboom
13
Neca
Neca is the best company ever to create toys because the detail on these things are incredible and they are sold for a good price. They also come with many accessories.
Great toys at cheap prices. My favorite neca toys are alien and predator
Awesome paint jobs, sulupts are amazing too, articulation has improved.
All should quake before rhe awesome power that is neca! They make the most high budge items arouns including many movie and video game fgures!
14
K'Nex
This needs to be number 5 because these are great just like Lego there is no doubt at all
This rocks all the time! From simple objects to complex locks to furniture, you can try everything on this!
V 2 Comments
15
Playmate
No idea what it is!
Probably one of the best toy companies in the world. Manufactured a whole series of Teenage Mutant Ninja Turtles action figures for Nickelodeon and Viacom as a official lifestyle brand (geared towards boys who want to get into the whole T.M.N.T. phenomenon such as DVDs, clothes, Lego building sets, cameo appearances in The Lego Movie, video games, VHS tapes, compact discs, movies, comic books, sold out concert tours and a virtual community). COWABUNGA! TURTLE POWER! HEROES IN A HALF SHELL! - kristyrosepetal4
16
Toys R Us
It is so cool cause it has a lot of stuff
I'm gonna choke if I see this again. - jackintheboxisgross
This is a store
Lets buy smome
V 2 Comments
17
Spin Master
They also did Liv dolls, Girl Crush and their own revamped version of the extremely popular Hedbanz board game. - playstationfan66
These guys are awesome, their the people that CREATED AIRHOGS
Truely innovative game changer!
Their products waste batteries. They need 6-8 AAs when they can function perfectly with 3 AAs. They reject the batteries when my multimeter shows they have 80% charge. Their products don't work and fail completely after just a few uses. No AC/USB charger? Also, they charge the LiPos incorrectly. They are called spin master because no matter what you do, their helis constantly spin. - Kaboom
Aside from that, their dolls and other toys are made just for girls. - shelleyduvallfan10
V 1 Comment
18
Radio Flyer
So many iconic toys came from radio flyer. The red wagon, the tricycle, the wooden sleds...
Moved to China
19
Ok Play
The best plastic toys, safer for children due to it's non toxic nature
20
Wham-O
Fantastic toys in their day. Tremendous collectibility today. See what magic windows and fun fountains and super balls sell for today!
You must be joking. - Kaboom
Wham o has made some good toys sconce the 1860s such as the super ball
PSearch List
Recommended Lists
Related Lists

Top Ten Best Cosmetic Companies

Best Mobile Phone Companies
Best AntiVirus Software Companies

Top 10 Video Game Companies Of All Time
List StatsUpdated 19 Aug 2017
1,000 votes
55 listings
7 years, 288 days old

Top Remixes (8)

1. Nintendo
2. Lego
3. Hasbro
s646463
1. Hasbro
2. MEGA Bloks
3. Lego
BoBo
1. Lego
2. Nintendo
3. Hasbro
brickjedi23
View All 8
Posts
Error Reporting
See a factual error in these listings? Report it
here
.