Top 10 Best Toy Companies
The Top Ten
1
Lego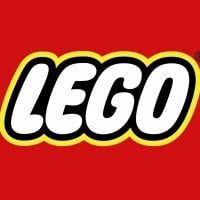 Lego isn't just a toy. It's a place where the imagination can expand and let loose. Build what you want. Sure, there are instructional sets, but who needs them? Lego has been around for years and shows no signs of giving up. It's much better than staring at a TV or this very screen. Go buy a set, or just get your own Lego and do what you want.

I will never stop playing with Lego, or even get rid of my Lego. I like to dump out my Lego and think of things to build. You don't have to be talented or a pro to build with Lego. It's something for everyone to do and see what they can do. So, are you thinking more about Lego? Are you ready to set off your imagination? Well, then do it! Get your Legos and get building!
Lego - what can I say? A toy that has spoken to many generations for its creativity and usefulness in many fields. It has outlasted many brands and toys throughout the years. Voted the best toy of the century twice and listed as one of the best inventions by Time, Lego is played with by millions of children and adults alike. Its quality can withstand 900 P.S.I. Honestly, the reason Lego is still around is due to the dedication of its fans and a determination to maintain strong and quality-minded products. Hope you guys have a good day.
2
Hasbro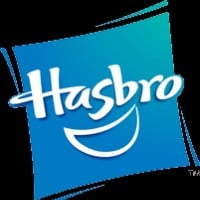 They have produced several product brands marketed to tween girls, such as DreamLife, Girl Talk, True You, Mall Madness, My Little Pony, Littlest Pet Shop, Cover to Cover, Fun Funky Fingernails, Designer's World, Monopoly Limited Too Collector's Edition, Scrabble Justice Collector's Edition, Nerf Rebelle, and Scrabble Limited Too Collector's Edition. They also have created the "It's Our World, Girls! ™" trademark, which consists of three cute girls on a globe.
Hasbro will become one of the top 2 in the world if they continue adding more epic episodes that everyone loves to watch. For me, My Little Pony is my favorite, and Transformers is my second choice. If Hasbro adds more Transformers and MLP epic episodes, that would be such a blast to watch.
I love Hasbro. They have LPS and even more! The thing I hate about them is they won't give people back the LPS they want, and it's making poor kids sad. Some have even called Hasbro many times. I have a friend whose sister cried because of this. It's not okay, so give them back, okay? Bye everyone, have a good day.
3
Nintendo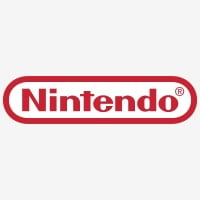 Nintendo Co., Ltd. is a Japanese multinational consumer electronics and software company headquartered in Kyoto, Japan.

Nintendo was founded in 1889 as Nintendo Karuta by craftsman Fusajiro Yamauchi and originally produced handmade hanafuda playing cards. After venturing into various lines of business during the 1960s and acquiring a legal status as a public company, Nintendo distributed its... read more
Okay, many people hate Nintendo, but I will love it forever. I LOVE Super Mario and the Legend of Zelda, as well as a few other series. Even though many people like it, I don't just like it. I am a full-fledged fan of it. Nintendo markets games that look like they're for young children, but there are many elements that prove that wrong, especially when a game has an elaborate story, which always turns out amazing. Many of their game systems are cool too. The controllers all look and control pretty well, and there is such a wide variety of games that anyone with a slightly open mind will find something they like. Everyone says video games are bad, and while you shouldn't play too much, they are very fun and amazing as long as you don't play for an incredibly long time.
Nintendo is a well-oiled machine that offers gameplay beyond certain dreams through consoles, mainly the Wii, and other models. The lightsaber game with the Wiimote is the most brilliant ever seen from Nintendo. There's a lot of control with the remote of that virtual sword, Star Wars style, now with Disney also involved.

In regular play, the Brawl games, such as Super Smash Brothers, are really cool and offer a taste of Disney to pair with it. Yes, it also has the Epic Mickey series to brighten the screen with some fun. As for the Brawl matches, Wolf and Yoshi are the favorites. In Epic Mickey 2, which is also good, I would stick with Mickey and Oswald as the title calls it the power of two, which includes four of the nicest characters, in my opinion. Again, excellent method of controls. Jolly good fun, very dandy.
4
Mattel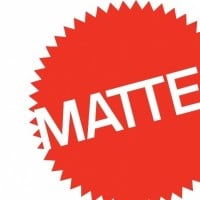 Mattel makes Barbies that your kids will love and play with every single day. My kids, Allie and Jamie, love their Barbies and say they will keep them until they are 100 years old! We love Mattel so much that we sent them a card saying how grateful we are. We rate Mattel 5 stars.
Their division, American Girl, operates just outside the office in California. There are a few American Girl commercials that air during Mattel's TV shows during commercial breaks.
Investing stock in them. A great toy company with a nice variety of toys for different interests. They have some nice stocking stuffers! I strongly recommend this company.
5
Nerf
Um, great, really good. It is an awesome company. They always have great new ideas, and they always produce stable and well-made products that don't break or malfunction.
Always fun to play with. It doesn't hurt when you get hit, but you can actually fire them a long way away. Great fun!
Nerf guns rule! They are amazing toys that are fun for all, and I just really like them.
6
Playmobil
The most awesome adventures come with this company. For kids aged 3 and up, you name it. Both boys and girls will love this! From police to princesses and an endless supply of different categories. Some toys are remote control! Definitely check this toy company out.
It is like Barbies but better. It has way better buildings than Barbie will ever have.
Valuable and safe toys, especially for children up to 3 years old.
7
Fisher Price
They also entered the tween girls market with their Color Me Gemz product brand. I have the Frame & Mirror activity set.
8
MEGA Bloks
They did release a few American Girl building sets.
It's awesome, and they have Halo, Call of Duty, and Black Ops - awesome stuff like that.
9
Toys R Us
Even though it is bankrupt, I went yesterday and it brought back memories! Love it!
Very memorable toy store.
Why did you close down?
10
Hot Wheels
Nothing says extreme racing and metal-crunching crashes like the awesome miniature metal racers known as Hot Wheels. Nothing can do loops like them, nothing can jump gorges like them, nothing can reach such speeds like them. Okay, I made that last one up, but it's true about the speeds.
I'm 17, and I still have Hot Wheels. I am currently collecting Hot Wheels in a nice glass case. They've got real-life cars, cars from movies and games, and beastly off-road cars and trucks.
Spectraflames? Stunts? Loop-de-loops? Jumps? Races? Many cool cars? What are those? They're Hot Wheels! Still racing for 50 years since 1968.
The Contenders
11
Crayola
Ever heard of Jazzy Jewelry? It's made by Crayola/Hallmark and featured Melissa Joan Hart in its commercials. It's made just for G-I-R-L-S.
I love to draw and color personally. Crayola markers, colored pencils, and crayons help so much with that!
Crayons are a little artist's dream!
12 Matchbox
13
Funko
Great big-headed toy company.
Best big-head figures.
Top toy company in 2020.
14
Spin Master
They also did Liv dolls, Girl Crush, and their own revamped version of the extremely popular Hedbanz board game.
They make Hatchimals, Kinetic Sand, Paw Patrol, Bakugan, How to Train Your Dragon, Air Hogs, Liv Dolls, Zoomer Pets, and a ton of fun games, etc.
Good toy company. They made the Storm Hawks toy line, for those who remember.
15
VTech
They make the best toys for pre-teen girls, beating out Girl Tech, American Girl, Spin Master (creators of their Girl Crush toy line), Namco Bandai Toys (creators of their Harumika toy line), and Playmates Toys. If it weren't for VTech, many of the girls-only toys wouldn't exist.
Never heard of Girl Tech. Used to have VTech when I was little, when the internet was all dial-up and not everyone on the planet had a computer. Toy ones are really fun for kids.
16
Bandai
If it weren't for Bandai, the Sweet Valley High fashion dolls and Harumika fashion mannequins couldn't exist. Currently, it is owned by Namco Bandai Games.
Great store that cares for us kids.
17 Banpresto
18
Toy Biz
Great company, but I think they were stopped, though I never noticed before.
If there's Hasbro, there definitely should be Toy Biz. They are extremely good at action figures with their articulation, so Toy Biz.
Their action figures are superb.
19
Neca
Neca is the best company ever to create toys because the detail on these things is incredible, and they are sold for a good price. They also come with many accessories.
All should quake before the awesome power that is Neca! They make the most high-budget items around, including many movie and video game figures.
Great toys at cheap prices. My favorite Neca toys are Alien and Predator.
20
K'Nex
This rocks all the time! From simple objects to complex locks to furniture, you can try everything on this!
I love these creations.
This needs to be number 5 because these are great, just like Lego. There is no doubt at all.
21
MGA Entertainment
I have seen Bratz: The Movie (2007) a few times over and over on DVD, in which their own trademark appeared.
How is Bratz creators number 18? This should be number one, or at least above Mattel! Mattel copied Bratz with MyScene and Monster High. This should be higher than Mattel.
22
Tiger Electronics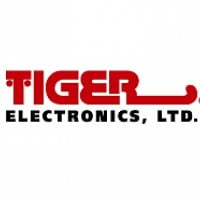 Tiger Electronics is an American toy manufacturer, best known for its handheld LCD games, the Furby, Giga Pets, and the 2-XL robot product, and audio games such as Brain Warp.
Probably one of the finest toy companies owned by Hasbro. Manufacturer of the licensed Tooth Tunes musical toothbrushes, for which the trademark is the property of Church & Dwight.
They are often known for their girls-only TV plug-in games (e.g., DreamLife, Designer's World, etc.), their girls-only electronic talking Dear Diary PDA toys (including one that is based on Clueless), and their licensed Lazer Tag Laser Tag extreme electronic sports equipment, which they got from Ken Forsse, its creator.
23 Playskool
24 Good Smile
25 Mezco Toyz
PSearch List