Top Ten Electronics Brands
MatrixGuy
So, from what brand do you have the biggest no. off acquisitions?
The Top Ten
1
Sony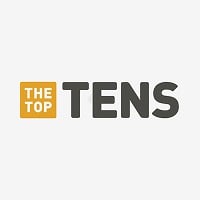 Sony Corporation, commonly referred to as Sony, is a Japanese multinational conglomerate corporation headquartered in Kōnan Minato, Tokyo, Japan.
Sony is awesome. Playstation, their Vaio series, their TVs, everything is awesome about them. I always try to get sony. Sony is sick, maybe sometimes they get carried away a bit with the prices, but seriously, you get what you pay for.
I always try to buy SONY. Their quality is top notch. Any Sony product I have owned in the past has been fantastic and lasts a very long time. My favourite brand for sure!
I'm very much crazy in buying off ma gadgets but the brand which I alwayz choose is " SONY ", this is the one & only company which gives everything than compared to the other brand. Recently launched xperia z & upcoming xperia tablet z these 2 gadgets are the mind blowing one no other company can compete "SONY" & Sony deserves to the best of all comparing like their Quality, Design & comfort, thus what else a buyer wants...!
Sony rocks...
"Sony was awesome, Long lasting and worth it"
V 141 Comments
2
Apple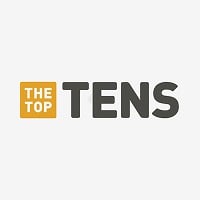 Apple Inc. is an American multinational technology company headquartered in Cupertino, California, that designs, develops, and sells consumer electronics, computer software, and online services.
Incredible technology that has yet to disappoint us. Where do I even start with apple? Hmm I guess I'll just start with the simple iPhone. Although, simple really doesn't even begin to define what it is. Technology that gave us the new generation of phones. Now, not only could you have a touch screen phone to talk and text, now you could take pictures, play games, play music, and get useful apps. Speaking of apps, apple has invented many extremely useful apps to help us with our daily life. No need for GPSs anymore, you get an iPhone and guess what? You have that already built in. Ah, and then there's is the iPad. So innovative so unique, at least at the time. The idea of making what seemed like a giant sized iPhone was so ingenius it inspired lots of other tablets and things. Though, none measured up to the greatness of the iPad. And then, not too long ago we were introduced with an apple product only thought possible by being in a James Bond movie. An idea that was so futuristic, so ...more
I'm typing with my iPad. What is really great about apple is that they don't change prices! An iPad 1 costs $500, and so does an iPad 2. And that will also be the price for a new third generation! GO GO GO APPLE AND THEIR AWESOME APPS Steve jobs is the BEST
Not even in the top ten!?!?!?! Apple may not make the best computer but anything by them that starts with an I is FANTASTIC! -
Apple builds up the world! NOW WHY IS SONY FIRST Iphones have cameras too!
V 75 Comments
Visit Website

9
3
Samsung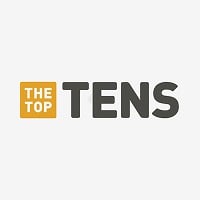 Samsung is a South Korean multinational conglomerate company headquartered in Samsung Town, Seoul. Its primary products are apparel, chemicals, consumer electronics, electronic components, medical equipment, semiconductors, ships, telecommunications equipment.
Samsungs make great quality, beautifully designed products at a very competitive prices. Sony used to be the best but now they are old news yet they charge premium for their brand. Apple I think should be in a category of its own as its difficult to compare it to anything else out there (its just looks like a thousand people spent a million hours working out every detail of it), however, the price and their inability to make the software and hardware available to the masses due to the pricing methodology they adopt, makes them snobbish. And as mentioned above put them in a niche separate category together with brands like "bang and olufsen"
SAMSUNG'S ALL PRODUCTS ARE GOOD...
IT IS VERY DURABLE
IT IS GOOD DESIGNS
IT IS NEVER BREAKING DOWN
IT IS MAKING VERY GOOD SYSTEMS
IT IS MAKING VERY GOOD SMARTPHONES
IT IS MAKING VERY GOOD CAMERAS
IT IS MAKING VERY GOOD COMPUTERS
IT IS MAKING VERY GOOD REFRIGERATORS
IT IS MAKING VERY GOOD WIRE PRODUCTS!

IT MAKES VERY GOOD AND CONVENIENCE AND DURABLE PRODUCTS!
SAMSUNG ALL THE WAY! LOOK, THEIR LCD, LED, THEIR SCREEN! THEY ARE THE BEST! DUDE, EVEN STEVE JOBS IS AFRAID OF SAMSUNG.
BEST BRAND IN WORLD
V 67 Comments
4
Microsoft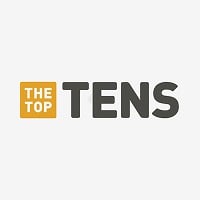 Microsoft Corporation is an American multinational technology company headquartered in Redmond, Washington, that develops, manufactures, licenses, supports and sells computer software, consumer electronics and personal computers and services.
Microsoft is the god of electronics operating system this brand all thing is awesome I love this brand I want to again come this company is number 1 I have uses of this four product and I am big fan of Microsoft lumia 925 awesome camera and features dell 3541 awesome laptop and also a Xbox gaming
Microsoft is great at everything but to be number 1 for me they need to venture into hi fi but maybe it's too late to do so
Microsoft is awesome. I love my Xbox 360 the controller, its fast everything about it is awesome. I can't wait to upgrade to an Xbox one.
This is the best microsoft beats apple for me and also samsung...This is the top in the gadget competition!
V 10 Comments
5
Panasonic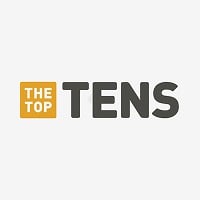 Panasonic are the best at tvs, no matter what anyone says, the viera tv was the most successful out of all brands. Their camcorders beat samsung and Sony by a mile with the quality, and cameras like the lumix. Panasonic are no. 2 in the world. I think sony are first and samsung should be 4th.
All the Panasonic stuff I know is better than Samsung, I can't understand why this position.
Apple is just a name.
Nice brand with nice look and feel of products its just like a SONIC blast born from the most genuine country Japan
For me, Panasonic is simply the best.It gives value for money.Using Panasonic CRT T.V. for 21 years without a single silly issue.
V 20 Comments
6
LG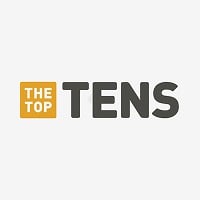 I have like 5 LG products, the quality is the best I've seen, 3 TV's, 1 analog and 2 HD, 1 22", and one AWESOME FULL HD 50" PLASMA- lol you can tell I like it, (great for gaming and blu ray etc). the tv's quality audio and visual are way better than the overrated, panasonic viera, not that they are bad, I also hav one panasonic tv. Also I have a lg mini phone, that iis fanatsic no problems, with any LG products.

LG is sort of a less popular, but best quality brand, similar to phillips and pioneer, but better. sorry the comment was so long, but just letting every1 know that lg makes LIFE GOOD:P
LG is my best name in electronics brand. Without Lg I am feeling bore
Peace and stay with the force
Value for money
V 18 Comments
7
Cisco
Networking devices!
What is this
8
Toshiba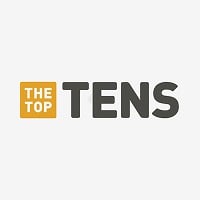 Toshiba Corporation is a Japanese multinational conglomerate corporation headquartered in Tokyo, Japan.
All electronic made by Toshiba is genuinely strong and lifetime guaranteed!
Only Toshiba can make a bombastic sound even on a very little piece of electronics, my Laptop had crack behind the screen and yet still working morethan perfect..
I think toshiba is better than other brans... Toshiba is mostly manufacturing chips and semiconductors and other brands are also give by toshiba... It's a really a strong brand...
Toshiba products are great they are better than samsung or the so called sony what I see in the products id their liability and quality which is extremely better than samsung or sony's. Panasonic is a tough competitor of Toshiba but they are little bit on the lower side
I like it has Windows from Microsoft and I like my toshiba laptop. NEEDS TO WORK ON BUGS A LOT! On a scale 1 to 10 I say a 7.
V 8 Comments
9
Nokia
It was once the best
This company is forever brand
Nokia is best
Nokia is the best company to smartphones
10
Philips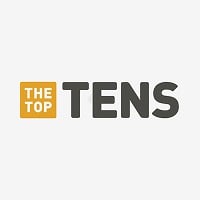 Koninklijke Philips N.V. is a Dutch technology company headquartered in Amsterdam with primary divisions focused in the areas of electronics, healthcare and lighting.
Most of the products from television, speakers and all electronics, I am going for philips. Quality is really awesome. I still have my dads old philips radio which is 20 years old and speakers more than 25 years old with great sound quality which was bought by my father in his bachelor's days!
WHEN WE TALK ABOUT THE BEST, IT IS ONLY ONE BRAND AND THAT IS PHILIPS, THE BRAND YOU CAN ALWAYS TRUST, MOST AFFORDABLE AND WORTH BUY EVEN YOUR LIFETIME SAVING.
This is the best ever brand in the world... No one ever knows about its quality.. Samsung is just a name.. PHILIPS brand can never touched by any otherbrands
I use 2 blender of philips and panasonic but I realize that philips is the best,what a brand! I love it
V 4 Comments
The Contenders
11
Intel
Much good not problemfull it work much good
LOL BRO #IN ROOM 101
12
Logitech
Durable devices with first rate support. Even for older devices, for instance remotes, they continue to keep their software updated.
Logitech makes great speakers
Logitech also manufactures USB products. - playstationfan66
13
HP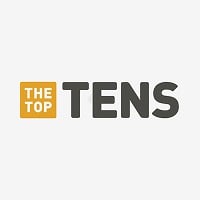 The Hewlett-Packard Company was an American multinational information technology company headquartered in Palo Alto, California.
My hp computer works great
I like this brand
Good quality
Great pcs
V 2 Comments
14
Acer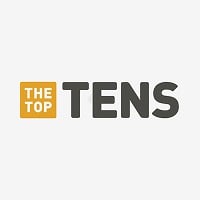 Acer Inc. is a Taiwanese multinational hardware and electronics corporation specializing in advanced electronics technology and is headquartered in Xizhi, New Taipei City, Taiwan.
Acer products flat out suck. I am appalled that anyone would even consider their brand in the top ten.
It's the best must be top 1.I hate apple because it's old.
15
Nintendo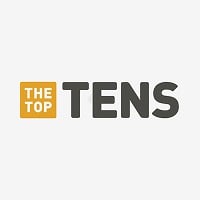 Nintendo Co., Ltd. is a Japanese multinational consumer electronics and software company headquartered in Kyoto, Japan.
The difference between this and all the other companies is that Nintendo is just for games! All these other companies make computers or dvd players but Nintendo focuses on one thing which makes it my favorite company
Love it you should really try the new Wii you
Nintendo actually has finished products, wow, they deserve more credit - bjinmaro64
I love the Pokemon games on the Nintendo
V 4 Comments
16
Dell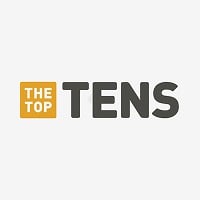 Dell Inc. is an American privately owned multinational computer technology company based in Round Rock, Texas, United States, that develops, sells, repairs, and supports computers and related products and services.
This brand is very! Very! Very! Very! Very! Good
Dell produces best laptops
This brand was awesome
17
Beko
Love their cooker, so lovely in my kitchen
18
Yamaha
Best Musical instruments in the world. Providing the best analog and digital mixers and speakers. Yamaha commercial audio has been increasing day by day due to its research in tech and sound products
19 Canon
20
Beats Electronics
The headphones cost 7 bucks to make and sell for 300 dollars. Pretty cheap for the only headphones with a mute button? Total Crap company
They are the best head phones ever
V 1 Comment
PSearch List
Recommended Lists
Related Lists
Best Skateboarding Brands
Top Ten Best Cigarette Brands

Best Brands of Mountain Bikes
Top Ten Beer Brands
List Stats
2,000 votes
85 listings
8 years, 210 days old

Top Remixes (12)

1. Sony
2. Cisco
3. Apple
goonsquad90

1. Microsoft
2. Sony
3. Apple
username34

1. LG
2. Samsung
3. Apple
jakeyboy2205
View All 12
Posts
Error Reporting
See a factual error in these listings? Report it
here
.