Top Ten Best Consumer Electronics Brands
The Top Ten
1
Sony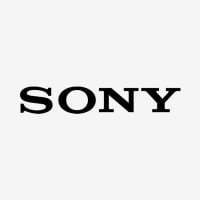 Sony Group Corporation, commonly known as Sony and stylized as SONY, is a Japanese multinational conglomerate corporation headquartered in Kōnan, Minato, Tokyo, Japan.

As a major technology company, it operates as one of the world's largest manufacturers of consumer and professional electronic products, the largest video game console company and the largest video game publisher. Through Sony... read more
My father started the "Sony Madness" 25 years ago by purchasing a 14-inch Sony Trinitron color TV, and it's still working. Since then, every electronic item our family has purchased has been from Sony, and so far it hasn't disappointed us. After I got married, I wanted to create a home with a cinematic experience. Despite the "Samsung Mania," I purchased a Sony 50-inch 3D Bravia along with a Sony home theater system. Wow!

The picture quality, natural colors, audio quality, and build quality of any Sony product cannot be matched by any other brand on Earth. Sometimes I wake up at night just to watch a movie and appreciate the great natural colors it produces. All in all, when you see "SONY" on any product, you feel a sense of trust and pride, knowing you are using the best.
The best products at the best prices! Sony continues to drive the consumer electronics field forward. It's the brand that Samsung, LG, and Apple turn to when they need to create a new hit product. The best devices from all three of those brands use Sony technology. Sony is a brand dedicated to innovation and customer service, not marketing budgets and gimmicks like second-place Samsung. I have owned almost 100 Sony products over the last 25 years, and only one has broken to date - and that was my fault for throwing the headphones. For me, it's either Go Sony or Go Home!
2
Apple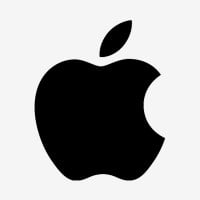 Apple Inc. is an American multinational technology company that specializes in consumer electronics, software and online services headquartered in Cupertino, California, United States. Apple is the largest technology company by revenue (totaling US $365.8 billion in 2021) and as of May 2022, and, as of June 2022, is the world's biggest company by market capitalization, the fourth-largest personal... read more
Incredible technology that has yet to disappoint us. Where do I even start with Apple? Hmm, I guess I'll start with the simple iPhone. Although simple really doesn't even begin to define what it is. This technology ushered in the new generation of phones. Now, not only could you have a touchscreen phone to talk and text, but you could also take pictures, play games, play music, and get useful apps.

Speaking of apps, Apple has invented many extremely useful apps to help us with our daily lives. No need for GPS devices anymore. Get an iPhone, and guess what? You have that already built in. Ah, and then there's the iPad. So innovative, so unique, at least at the time. The idea of creating what seemed like a giant-sized iPhone was so ingenious, it inspired lots of other tablets. However, none have measured up to the greatness of the iPad.

And then, not too long ago, we were introduced to an Apple product only thought possible in a James Bond movie. An idea that was so futuristic, so cool: the Apple Watch. Now you could have your own phone, basically, on your watch. Just wear it and you can do almost anything you can do on another device, and it's extremely convenient. I could honestly go on and on for ages about how great Apple and their products are.
3
Samsung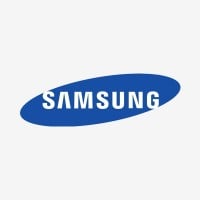 The Samsung Group (or simply Samsung, stylized as SAMSUNG) is a South Korean multinational manufacturing conglomerate headquartered in Samsung Town, Seoul, South Korea. It comprises numerous affiliated businesses, most of them united under the Samsung brand, and is the largest South Korean chaebol (business conglomerate). As of 2020, Samsung has the 8th highest global brand value... read more
Samsung makes high-quality, beautifully designed products at very competitive prices. Sony used to be the best, but now they are old news, yet they still charge a premium for their brand. Apple, I think, should be in a category of its own. It's difficult to compare it to anything else out there. It just looks like a thousand people spent a million hours working out every detail. However, their pricing methodology makes the software and hardware unavailable to the masses, which makes them seem snobbish. As mentioned above, this places them in a separate niche category, along with brands like "Bang and Olufsen."
The best electronics company ever! Seventy-five percent of my electronics are made by Samsung, and everything is so easy now! Although Apple may be a match for Samsung, Apple is too expensive. However, Samsung offers great electronics at a great price! Go Samsung! Samsung rocks!
4
Microsoft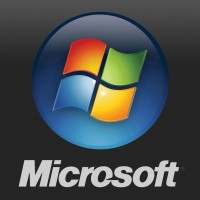 Microsoft Corporation is an American multinational technology company headquartered in Redmond, Washington, that develops, manufactures, licenses, supports and sells computer software, consumer electronics and personal computers and services.
Microsoft is awesome. I love my Xbox 360, the controller. It's fast - everything about it is awesome. I can't wait to upgrade to an Xbox One.
This is the best. Microsoft beats Apple for me, and also Samsung. This is the top in the gadget competition!
Awesome computers and well-built gaming consoles! Plus, their headquarters is only half an hour away! (I'm serious.)
5
Panasonic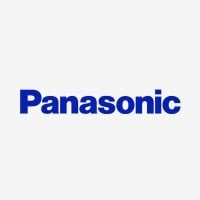 Panasonic is the most independent electronics company in the world. They make their own ICs and mechanical parts. They don't rely on anyone, as far as I know. I can't say that about Sony. If I had to choose between a Sony product and a similar Panasonic product, I would choose Panasonic.
Great brand with great quality. Beautiful products with amazing features. The stunning quality of every product is enough to prove Panasonic outshines all other brands.

Now the launch of smartphones is an addition to its style.

Great going, Panasonic.
Panasonic started with the trade name National. Its products are hardy and durable. Whether it's an air-conditioning unit, a radio, a fan, a fridge, a washing machine, or an iron, it will most likely outlive you. Its acquisition of Sanyo makes it even more attractive.
6
LG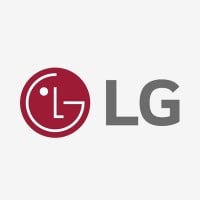 LG Electronics Inc. is a South Korean multinational electronics company headquartered in Yeouido-dong, Seoul, South Korea. LG Electronics is a part of LG Corporation, the fourth largest chaebol in South Korea, and often considered as the pinnacle of LG Corp with the group's chemical and battery division LG Chem. It comprises four business units: home entertainment, mobile communications, home appliances... read more
I have like 5 LG products. The quality is the best I've seen. I have 3 TVs, 1 analog and 2 HD, one 22-inch, and one awesome full HD 50-inch plasma. You can tell I like it - it's great for gaming and Blu-ray, etc. The TV's audio and visual quality are way better than the overrated Panasonic Viera, although they aren't bad. I also have one Panasonic TV. Additionally, I have an LG mini phone that is fantastic. I have had no problems with any LG products.

LG is sort of a less popular brand, but it offers the best quality. It's similar to Philips and Pioneer, but better. Sorry the comment was so long, but just letting everyone know that LG makes life good.
I also love LG products. In fact, my daughter is getting me an LG Blu-ray/DVD player for my birthday next week!
I love LG products. I have 2 LED TVs, 1 LED monitor, and 1 smartphone. Their screens are better than others, thanks to the IPS display panel. As you may know, LG is the largest supplier of IPS LCDs today.
7
Cisco
Pretty good modems, or more.
8
Nokia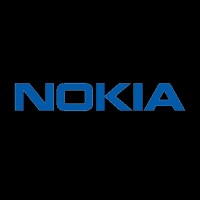 Nokia Corporation (natively Nokia Oyj, referred to as Nokia; stylized as NOKIA) is a Finnish multinational telecommunications, information technology, and consumer electronics corporation, established in 1865. Nokia's main headquarters are in Espoo, Finland, in the greater Helsinki metropolitan area, but the company's actual roots are in the Tampere region of Pirkanmaa. In 2020, Nokia employed approximately... read more
It was once the best.
Nokia is the best.
9
Toshiba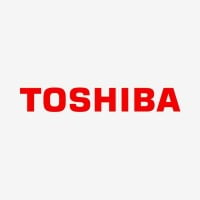 Toshiba Corporation is a Japanese multinational conglomerate corporation headquartered in Tokyo, Japan.
Every electronic item made by Toshiba is genuinely strong and comes with a lifetime guarantee! Only Toshiba can produce bombastic sound even on a very small piece of electronics. My laptop had a crack behind the screen and is still working more than perfectly.
Toshiba products are great. They are better than Samsung or the so-called Sony. What I see in their products is reliability and quality, which are far superior to Samsung's or Sony's. Panasonic is a tough competitor for Toshiba, but they are a bit on the lower side.
I think Toshiba is better than other brands. Toshiba primarily manufactures chips and semiconductors, which other brands also use. It's truly a strong brand.
10 Intel
The Contenders
11
HP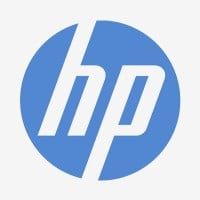 The Hewlett-Packard Company was an American multinational information technology company headquartered in Palo Alto, California.
I like this brand.
12
Philips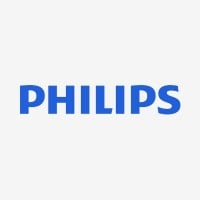 Koninklijke Philips N.V. is a Dutch technology company headquartered in Amsterdam with primary divisions focused in the areas of electronics, healthcare and lighting.
Most of the products I own, from televisions to speakers and all other electronics, are from Philips. The quality is really awesome. I still have my dad's old Philips radio, which is 20 years old, and speakers that are more than 25 years old with great sound quality. These were bought by my father during his bachelor days!
I'm mostly using Philips, and I'm very, very happy with the quality. I don't think of buying any other brand. Cost-wise and quality-wise, Philips is the best. It offers features suitable for middle-class to high-class consumers. This is the only brand one can buy blindly.
This is the best brand in the world. No one knows about its quality. Samsung is just a name. The Philips brand can never be touched by any other brands.
13
Logitech
Durable devices with first-rate support. Even for older devices, for instance remotes, they continue to keep their software updated.
14
Dell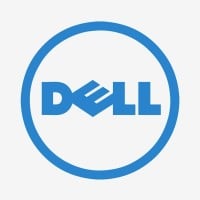 Dell Inc. is an American privately owned multinational computer technology company based in Round Rock, Texas, United States, that develops, sells, repairs, and supports computers and related products and services.
This brand is awesome.
15
Nintendo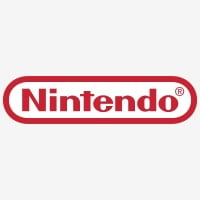 Nintendo Co., Ltd. is a Japanese multinational consumer electronics and software company headquartered in Kyoto, Japan.

Nintendo was founded in 1889 as Nintendo Karuta by craftsman Fusajiro Yamauchi and originally produced handmade hanafuda playing cards. After venturing into various lines of business during the 1960s and acquiring a legal status as a public company, Nintendo distributed its... read more
The difference between Nintendo and all the other companies is that Nintendo is just for games! All these other companies make computers or DVD players, but Nintendo focuses on one thing, which makes it my favorite company.
Everyone, press or click the yellow-orange check mark button you see next to Nintendo.
Nintendo actually has finished products. Wow, they deserve more credit.
16
Acer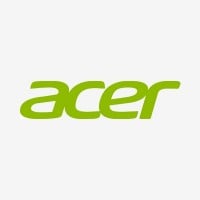 Acer Inc. is a Taiwanese multinational hardware and electronics corporation specializing in advanced electronics technology and is headquartered in Xizhi, New Taipei City, Taiwan.
It's the best and must be top 1. I hate Apple because it's old.
17
Google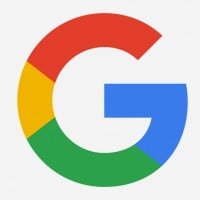 Google is an American multinational technology company specializing in Internet-related services and products. These include online advertising technologies, search, cloud computing, and software.
18 Beko
19
Yamaha
Best musical instruments in the world. They provide the best analog and digital mixers and speakers. Yamaha commercial audio has been increasing day by day due to its research in tech and sound products.
20 IBM
21
Canon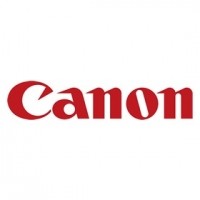 Canon is a Japanese multinational corporation specializing in imaging and optical products, including cameras, printers, and photocopiers. Founded in 1937, Canon focuses on innovation and quality, continually developing new technologies in the imaging sector. The company aims to provide products and services that improve the quality of life, adhering to a corporate philosophy of "Kyosei," which means... read more
22
Commodore International
Besides all of the big five, my favorite is Commodore. They made the Commodore 64, Amiga CD32, and many other computers, so I added it myself.
23
Beats Electronics
Beats is the best.
24 Hitachi
25 Denon
PSearch List