Top Ten Best Family Guy Episodes
The Contenders: Page 2
22
Brian & Stewie
No cutaways, no music, and no other characters than the two in the title. It's very interesting to see Family Guy take such a serious tone with an episode, and I feel that this one does it the best. Plus, the conversation Brian and Stewie have is very heartwarming to listen to, and ends on a beautiful emotional moment. - DemonSpider253
This is the best episode for sure. Even though it's not really that funny, it has the most feel. I love family guy and this episode really warms my heart.
Stewie and Brian act more like best friends in this episode which I found really awesome!
Enjoyed tight setting, ebb and flow between Brian and Stewie trapped in bank vault and, for a change, no cutaways. Moving and funny.
V 2 Comments
23
The Simpsons Guy
If you probably love The Simpsons, I bet you're gonna love this episode too!
A cross between the Simpsons and family guy #awesome
A cross between the Simpsons and family guy #awesome
Are you serious?!? There will never be an episode like this!
V 1 Comment
24
Dial Meg for Murder
I Meant To Finish With "Of The Episode" Sorry
Meg curbstomps peter and destroys eyeryting whats not to love about this episode?
V 1 Comment
25
Halloween On Spooner Street
"Now give me forty dollars! "
"Bu-but I don't have forty dollars. "
"Fine. I undestand. I'll come back tomorrow for eighty! And I'll be taking this welcome mat! "

I love this part!
Besides that awkward incest between Meg and Chris, this was an OK episode!
27
Killer Queen
If Stewie thinks that Queen album is scary, just wait till he sees an Iron Maiden or Cannibal Corpse album!
This episode is so... Oh my gosh, I love it so much. great episode
THIS IS A THE FUNNIEST EPISODE EVER
Seriously there is a fat camp were the kids are tiring the horses because there fat is on them and the part when the kid goes on the swing tire and and the tree fly s with him
I just couldn't stop laughing
28
Yug Ylimaf
Stewie: that chicken is in my class. I don't want to be friends with him but he knows a lot of chicks.
BEST EVER! HAHAAHAHAA haha haha I am going home to love this episode forever. Anyone else just type stuff to see if you get can an amazing loving rating?!
V 1 Comment
29
420
Brian gets marijuana legalized with the help of Stewie.

"Will you do it for this YoYo? " "(gasp) For KEEPS? " "NO! You can use it today... and once more during the summer. " "... I'LL DO IT! "
30
To Love and Die in Dixie
"I'm going to bang my girlfriend, then I'm going to kill Chris Girffin! "
"Oh my god, can he really say bang on TV? "
LOL!
This is my second favorite episode! I love the story and how Chris (my favorite character) thought Sam was a guy and was super confused when he kissed him. And then when he found out she was a girl he started screaming
31
McStroke
This episode is honestly the funniest in my opinion.
When Peter has a stroke and crashes his car into a tree beside the river and the rowers are going up the river shouting "Stroke, Stroke Stroke" and Peter is like "STOP MOCKING ME! " hahah, awesome.
It's mustache kinda morning chris. I watched the sunrise in my jeans jean shirt and jean jacket
This one should be higher on the list. this is simply one of the funniest episodes, only losing to "Petarded".
V 1 Comment
32
Family Gay
This is the funniest episode ever! If you want to laugh hysterically this is the episode!
V 3 Comments
33 The Thin White Line
34 The Cleveland-Loretta Quagmire
35
You May Now Kiss the... Uh... Guy Who Receives
Brian's homosexual cousin visits the Griffin household, and announces that he's marrying his partner. The next day, they all find out that Adam West has illegalized gay marraige, so Brian fights for the re-legalization.

"HA! I have a tiny bulletproof shield the exact size of a bullet hidden somewhere on my body! If you hit me there, then I will walk away completely unharmed! "
V 1 Comment
36
E. Peterbus Unum
Oh my god this will have you laughing, haha, can't touch me. "Oh, and would you also like a laser beam that'll scratch your ass from space? ", "they have those? ":D
This episode should be higher. It's such a ridiculous plot, but it's so funny!
"Ju-ju-ju-ju-just like the bad guy, from Lethal Weapon 2
I've got diplomatic immunity, so Hammer you can't sue! "

Best Family Guy Episode Ever!
37
Petergeist
The only way out is through your daughters bum, Lois get ready to laugh!
"how did you get thru the trap door? " " oh I found this saw with glasses on it" "oh that's my seesaw. " enough said.
38
The Big Bang Theory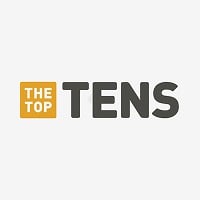 The Big Bang Theory is an American sitcom created by Chuck Lorre and Bill Prady, both of whom serve as executive producers on the series, along with Steven Molaro, and also some wasted guest stars from time to time.
This is really exciting and shows what good friend stewie and brian are, more than any road trip episode.brilliant ideas and writing, though it's a bummer that bertram died.my all time favourite.
I love this episode!
"Stewie can't hear you! Only a kiss will wake him up."
"Better go get meg."
"Oh- ah. Wha-"
40 Whistle While Your Wife Works
PSearch List
Recommended Lists