Best Ice Hockey Goalies of All Time
blinkr735
The Top Ten
1
Dominik Hasek
When he started playing for NHL everyone was surprised by his lack of style, he actually had no style at all! But then they realised that he was the best of all! Ill never forget Nagano 98... Hero!
Unlike any goaltender before or after him, Hasek never had or ever needed a playing style. The czech team in 98 didn't even bother coming close to winning gold, but he was the best PLAYER in the world in the late 90's, when he almost wrote a very similar story in the 99 playoffs with Buffalo. This was crashed only because of a controversial call. 2 HART trophies, SIX VEZINAS, more than both roy & brodeur, and only planet won more vezinas, but only because they had 6 teams when Hasek won his 6 vezinas with a lot more competition and has the best career save percentage by a retired goaltender in modern era, while still playing for teams that were no were near playoff ready, until detroit in 2002 when he won it all
Sheer talent put the Dominator at the top of the list, no single player has had larger impact on a team in the NHL. He may not have won as many Cups, but his TWO Heart Trophies say all you need to know.
ALL TIME BEST IN HISTORY NO ONE COMES CLOSE. ROY 910 SAVE PERCENTAGE MARTIN 912
PATHETIC. 2nd BEST IS KEN DRYDEN AND THIRD ROBERTO 976 GAMES 919 SAVE PERCENTAGE.
THESE ARE THE FACTS. CAREY PRICE IS TOTAL GARBAGE 400 GAMES 919. BY THE TIME HE HAS PLAYED 900 GAMES LIKE ROBERTO CAREY 919 WILL FALL TO 910. U WILL SEE TRUST ME. REMEMBER THEODORE WHO IS HE NOW?
V 16 Comments
2
Martin Brodeur
Most wins, most shutouts, best goalie to ever play the game. He's the reason why the NHL made the restrictions as to where goalie are allowed to play the puck - skymeister
Not only is he the best, but he is also the most recognised as the best. Barely anybody has heard of Patrick Roy. I hadn't heard of him until I looked up top ten Ice Hockey Goalies of All time and found this website.
this guy is one of the most consistent goalies you will ever see unlike luongo or roy
Most wins, most shutouts, 3 Stanley Cups and 4 Vezina trophies...no debate he is the greatest goaltender ever
V 19 Comments
3
Patrick Roy
this guy went all the way to the blue in then someone stole it then the guy was about to score but then a penalty came but see the video he allmost scorede thats why he is the best goalie in this is why martin brouder is the second because he has a goal so do not say patrick roy or martin brouder suck cause they are the two best goaldeners

Hands down the greatest goalie of all time. Imagine the number of wins he would have had if there were shootouts in the NHL when he started
Had amazing streaks of invincibility. When he was in the zone, he was unbeatable.
Very much number 1 or 2. I love the guy who said he'd never heard for Patrick Roy until he googled the best goalies of all time. There's a reason he's the #1 choice for THN in their all time teams.
V 15 Comments
4
Vladislav Tretiak
Tretiak was the most intimidating goalie to ever put on pads. His three gold medals and one silver spanning 12 years of near total dominance are unprecedented. In that time Tretiak won every game played against NHL teams including all star competitions. Had he been allowed to play in the NHL for those 12 plus years, all indications are that Tretiak would have dominated the NHL.
Tretiak was feared by the Americans. That should be enough to take the Number 1 spot. He stopped some of the best NHL goal scorers. If the Soviet Union let him play in the NHL, there is no doubt in my mind that he would be Number 1. You can't discredit him for playing on a rival "team," you have to give credit where credit is do.
Only reason it is down so low is because half of the people don't of him and his achievements in the Olympics. By far, the greatest goalie. If he played in the NHL, everyone would of known him.
Shouldn't matter if he played in the NHL, the best goaltender in the world hands down.
V 25 Comments
5
Jacques Plante
When Jacques Plante was together with Bernie Parent in Toronto He refined the Goaltending Methods of Bernie Parent and taught Him everything He knew about the Position. After that Bernie Parent improved dramatically and is now in the Hockey Hall of Fame with Jacques Plante! That is just one of many reasons why Jacques Plante is the best ever!
No brainer he is the best 7 vezinas 6 Stanley cups and two hart's don't lie
When some else is awarded their seventh vezina, only then will you see his equal.
V 1 Comment
6
Terry Sawchuk
Put his body on the line at an age when keepers didn't wear face masks. THAT'S how hard he was. Check his stats. Legend
7
Ken Dryden
an amazing goalie that decided to stop hockey because he said that NHL wasnt tough enough for his level of player so he decided to finish his law degree! - pierrerock
5 cups in 8 seasons and the guy has a brain. Truly incredible...
His record speaks for itself. Been watching the NHL SINCE THE 1969-70 SEASON..
.. HE WAS THE MAN...
9
Georges Vezina
He does have the top goalie trophy named after him.
10
Carey Price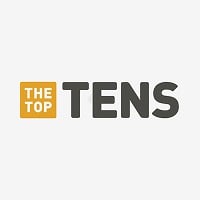 Carey Price is a Canadian professional ice hockey goaltender who plays for the Montreal Canadiens of the National Hockey League.
Honestly Carey price should be first it makes no sense that Martin Brodeur considering Carey Price was Team Canada's Olympic starter goalie the back up was Roberto Luongo Martin Brodeur was not even on the team Carey Price won the gold medal for team Canada considering he got a shut out against the two best teams in the tournament other than Team Canada team usa and team Sweden carey Price is the greatest goalie of all time
Sure his team may not back him up as much as would be asked by a goalie he is amazing
Of any of the listed goalies, this is the guy I would have starting on my all-time team. He is as close as you can get to a perfect goalie.
he is king
V 14 Comments
The Contenders
11
Glenn Hall
Glenn Hall deserves to be in the top five goalies on this or any list. He won three Vezina trophies, the Calder trophy and the Conn Smythe trophy in the 1968 playoffs. He played 552 games in a row--an all time record. He also made seven first all star teams and four second teams. Was rated No.16 by the Hockey news in 1998 of the NHL greatest players of all time.
12
Jaroslav Halak
Probably the best goaltender ever to know how to get his defense to rally around him. Hockey is a team sport and he is a team player.
"Not better than the 30 on the Rangers" How is Halak not better than Lundqvist? Lundqvist lost 8 games in a row to halak.
His pretty good playing for the ST LOUIS BLUES!
This man sucks look at his stats
V 3 Comments
13
Artūrs Irbe
Irbe was best goal keeper in the world!
He is the best!
The best ever!
I don't even know this guy?
V 2 Comments
14
Marc-Andre Fleury
Saves every shot better than Cary.
He Rocks! Go Fleury!
Great goalie!
Swiss Cheese
V 1 Comment
15
Tuukka Rask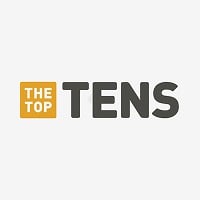 Tuukka Mikael Rask is a Finnish professional ice hockey goaltender currently playing for the Boston Bruins of the National Hockey League.
V 3 Comments
16
Henrik Lundqvist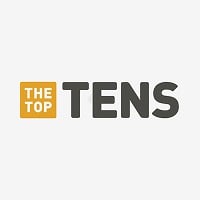 Henrik Lundqvist is a Swedish professional ice hockey goaltender for the New York Rangers of the National Hockey League.
The best goalie ever in Sweden and I think that he is good even if he lost many games in NHL. But I say the lose many games because of the New York Rangers defense man, and that they traded away Marian Gaborik.
I think he is playing great in the 2013-2014 playoffs but when I said this the kings led in the finals 2-0 yet his team aren't the best but he is amazing
Easy the greatest goaltender of all time. He led the comeback series win against the Capitals when the Rangers were down 3-1.
All reflex and skill! Definitely one of the best. Really like his style. Should at least be a top 10. - hockey787
V 11 Comments
17
Ron Hextall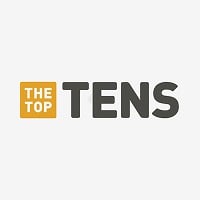 1st goalie to score a goal in the regular season and playoffs. By far the most aggressive and feared goalie ever! Youtube Ron Hextall and you will have a greater respect for him!
18
Grant Fuhr
He is the best! He served the Oilers in the great times and have been a great goalie. I'm surprised he did not make the top 5
Wayne gretzky quated "he is the best golie I haver saw" and yes he did say that
19
Ed Belfour
Eagle great nickname and great goalie
Should be number 4 or maybe higher - masonkv
He played for the Sioux in college. LETS GO SIOUX LETS GO SIOUX EDDIE THE EAGLE! - masonkv
20
Pekka Rinne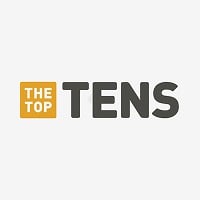 Pekka Rinne is a Finnish professional hockey goaltender currently playing for the Nashville Predators of the National Hockey League.
Pekka is awesome!
Best finnish goalie sharp and very good blocker. Good with team play and doesent take any bad riskies. Good winning precent because he is good
Let's be real fam. Pekka is the best goalie.
PSearch List
Recommended Lists
Related Lists

Best Ice Hockey Goalies of 2013
Best Ice Hockey Goals of All Time

Best Ice Hockey Goalies of the 2012-2013 Season

Best Hockey Players of All Time
List Stats
1,000 votes
56 listings
7 years, 274 days old

Top Remixes (8)
1. Martin Brodeur
2. Patrick Roy
3. Artūrs Irbe
mareks1998
1. Dominik Hasek
2. Patrick Roy
3. Terry Sawchuk
TomSalman
1. Georges Vezina
2. Ken Dryden
3. Jaroslav Halak
mleat97
View All 8
Posts
Error Reporting
See a factual error in these listings? Report it
here
.