Best Ice Hockey Goalies of All Time
blinkr735
The Top Ten
1
Dominik Hasek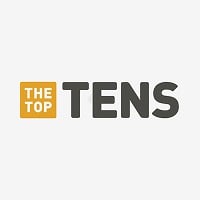 Spine like a Slinky.
best
Too bad that it took the Blackhawks 10 years to bring him to the US and the NHL...hands down the best...
Definitely the best. A great goalkeeper and acrobat in the net.
V 22 Comments
2
Martin Brodeur
Winningest goaltender in NHL history, I mean just look at those numbers!
Not much to say but it was a pleasure as a Pittsburgh Penguin fan before Marty came in the League but no other goalie than Marty Brodeur was a pleasure to watch each and every game next to no one
Brodeur has seven, yes, SEVEN 40 win seasons. Hasek has one. Roy has one. Brodeur has 691 regular season wins. Roy has 551. Hasek has 389. Brodeur's puck playing ability is unmatched, and the NHL had to adapt to him, not the other way around. The most consistent player in any sport ever. If he had the rare bad game, he would bounce back with a shutout. He has the records, longevity, and credentials to truly be the greatest goalie of all time.
Most wins, most shutouts, best goalie to ever play the game. He's the reason why the NHL made the restrictions as to where goalie are allowed to play the puck - skymeister
V 25 Comments
3
Patrick Roy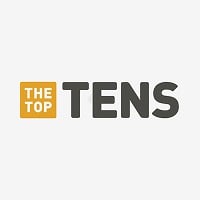 Patrick Jacques Roy is a Canadian former professional ice hockey goaltender and the former head coach and vice-president of hockey operations for the Colorado Avalanche of the National Hockey League.
Brodeur missed the playoffs 10 times or more. Even in his prime Brodeur missed the playoffs more times than Roy. Roy only missed the playoffs once. Brodeur had backup goalies having better numbers than him. Roy adapted when things changed. Brodeur once he lost Stevens Neidermeir and daneko, he never won a cup after they left.
Most playoff wins and most con smyths no doubt cannot be touched. Not even by wayne gretzky. Even Gretzky picks Roy over Bordeur as the best all time. Has most playoff wins. Has more assists than Brodeur and played way less games. Hasek does not come close in playoff wins. That is his and the Blackhawks problem if he did not start early enough. We are not phycks to predict what would happen. We only go by facts. Roy more accomplishments than Hasek.
He is the best I am number 33 because of him
My team is the Ava and Roy was a God but how many of us wanted to choke him when he would leave the net to play the puck. Why? Because he had no skills away and every time he did we got scored on. That is why he isn't the greatest. I watched hasek in those Stanley cup playoffs exhibit superior skill away from the net and Roy and ego would do the same and I'm screaming no NoNoNo and we know the rest. Hasek punked Roy every match they met. DOMINATOR for a reason.
V 26 Comments
4
Vladislav Tretiak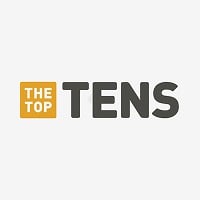 I think that he should be at the top of the list, for sure.
I was very young when my primary school shut down to watch Canada vs Russia.
Even though I am a true Canadian and love hockey, all I remember about that time was now mater how good our players were...he stopped goal after goal after goal.
I think he was the best...
As a goalie myself. I found him to be extremely intimidating to players because he very rarely gave them a second chance from rebounds. His very quick reflexes reduced quick passes, redirects, and deflections by 50% at least. The saddest part is that he was not allowed to play in the N.H.L. so that he could set new standards for up and coming goalies. I'm positive that he would have set records that like Gretzky and Orr would not be matched or beaten for years. By far an unsung hero.
Best goalkeeper ever
V 34 Comments
5
Terry Sawchuk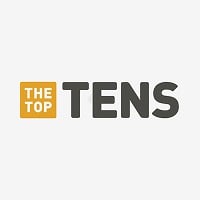 4 Stanley Cups, 103 wins with smaller schedules, and unbelievable 4 shutouts and 8 straight wins in the Stanley cup playoffs. Best goalie ever!
4 cups enough said
Put his body on the line at an age when keepers didn't wear face masks. THAT'S how hard he was. Check his stats. Legend
As far as I concerned, Terry Sawchuck was the greatest hockey goaltender of all time.
6
Jacques Plante
Plante was a leaf Plante was the best
When Jacques Plante was together with Bernie Parent in Toronto He refined the Goaltending Methods of Bernie Parent and taught Him everything He knew about the Position. After that Bernie Parent improved dramatically and is now in the Hockey Hall of Fame with Jacques Plante! That is just one of many reasons why Jacques Plante is the best ever!
No brainer he is the best 7 vezinas 6 Stanley cups and two hart's don't lie
When some else is awarded their seventh vezina, only then will you see his equal.
V 1 Comment
7
Ken Dryden
I am a montreal born in the sixties, Ken Dryden is a god!
No doubt, the best ever...
In my opinion, he was the best!
No question. His 5 cups in 8 years is all you need to know.
V 3 Comments
8
Georges Vezina
He does have the top goalie trophy named after him.
9
Mike Richter
Mike Richter was a brick wall when it came to breakaways and penalty shots.
Best man! On and off the ice
10
Glenn Hall
Top 5 for sure
Glenn Hall deserves to be in the top five goalies on this or any list. He won three Vezina trophies, the Calder trophy and the Conn Smythe trophy in the 1968 playoffs. He played 552 games in a row--an all time record. He also made seven first all star teams and four second teams. Was rated No.16 by the Hockey news in 1998 of the NHL greatest players of all time.
The Contenders
11
Carey Price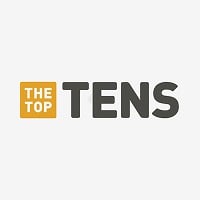 Carey Price is a Canadian professional ice hockey goaltender who plays for the Montreal Canadiens of the National Hockey League.
There are so many other better goalies then this bum
In the 2014-15 NHL season, he had the best year a goaltender has ever had in the NHL. - TheHabsFan
Why is he not the best of the best people
Best
V 21 Comments
12
Jaroslav Halak
ever good
Absolute brick wall. Catches fire often and turns into the terminator. The single goalie that strikes the most fear in my heart when in the opposing pipes.
This is ridiculous the guy sucks
Probably the best goaltender ever to know how to get his defense to rally around him. Hockey is a team sport and he is a team player.
V 6 Comments
13
Marc-Andre Fleury
I love Flower! Great personality and a great goaltender.
best
I love the way MCFLEURY plays! Very fast and his vision is just insane!
Goat
V 7 Comments
14
Ron Hextall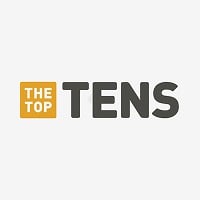 1st goalie to score a goal in the regular season and playoffs. By far the most aggressive and feared goalie ever! Youtube Ron Hextall and you will have a greater respect for him!
15
Henrik Lundqvist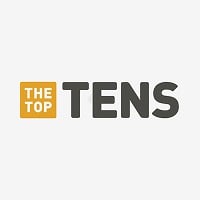 Henrik Lundqvist is a Swedish professional ice hockey goaltender for the New York Rangers of the National Hockey League.
I think he should be ahead of brodeur. Brodeur is very overrated and I think Lundqvist is very underrated. Lundqvist has a better save percentage, and has the record for most consecutive game seven wins ever, which shows his clutchness. Brodeur got all his wins on one of the best defensive teams of all time while Lundqvist had to get his on a team with a crappy defense for the last 10 years. For as long as I have seen Lundqvist in net the rangers have never had a GOOD defense. And Lundqvist still managed to get a better save percentage then Brodeur. Think about this Brodeur has a worse save percentage then Lundqvist by a lot but a better goals against average. How is this so? This is because Brodeur faced a lot less shots on his great defensive team so he gave up more goals per shot then Lundqvist but still gave up less goals per game because he only had like 15-20 shots against him per game. This is why save percentage is way more accurate in ranking goalies then goals against ...more
At least in top 10
King
Held rangers decade + and vezna trophie made it to the Stanley Cup lost
V 17 Comments
16
Ed Belfour
tenacious
Amazing amazing amazing!
Eagle great nickname and great goalie
Should be number 4 or maybe higher - masonkv
V 1 Comment
17
Grant Fuhr
He is the best! He served the Oilers in the great times and have been a great goalie. I'm surprised he did not make the top 5
Wayne gretzky quated "he is the best golie I haver saw" and yes he did say that
18
Tuukka Rask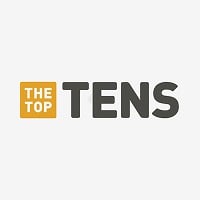 Tuukka Mikael Rask is a Finnish professional ice hockey goaltender currently playing for the Boston Bruins of the National Hockey League.
Eh... Tim Thomas is better than him when it comes to Bruins goalies.
No way Hank is much better
Amazing, best Bruin in history. #BrickWall
Best goalkeepper in wordl
V 1 Comment
19
Artūrs Irbe
This guy has Heart, not in the top 5 but his name will always come out in a conversation has a lot of great games under his belt
He is so good
Irbe was best goal keeper in the world!
He is the best!
V 5 Comments
20
Pekka Rinne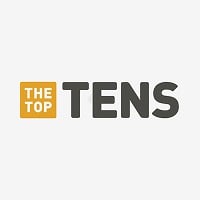 Pekka Rinne is a Finnish professional hockey goaltender currently playing for the Nashville Predators of the National Hockey League.
4 time Vezina finalist, 3 40 win seasons, incredible save percentage. He puts everything out on the ice! Such an amazing person and player!
Amazing flexibility and long arms
Pekka is awesome!
Best finnish goalie sharp and very good blocker. Good with team play and doesent take any bad riskies. Good winning precent because he is good
V 1 Comment
21
Tony Esposito
I don't think he's the number one best goalie of all time, but Tony Esposito definitely deserves to be a lot higher than he currently is on the list- probably somewhere in the lower half of the top 10. He's very underrated nowadays.
Best goalie ever consider the amount of shots on net and team in front of him he was a star
I can't believe he's not on this list.
All those shutouts...
22
Roberto Luongo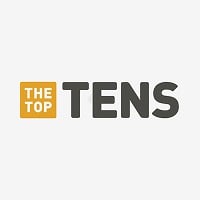 Roberto Luongo is a Canadian professional ice hockey goaltender for the Florida Panthers of the National Hockey League.
Luongo has always played elite tier he has only played on a good team for 1 or 2 years and yet he is amoung the best in wins. he carries every team he has been on and gets the unfair blame because he couldn't win a game by being the only person on the ice to actually be playing
Don't forget he won the Olympic gold for Canada in Vancouver in 2010. He should be Number 1!
Carried Canucks to the finals in 2011 wherein he had two shutouts and currently making a horrendous team appear at least respectable in Florida. Lu was simply never fortunate enough to be blessed with a dominant team.
He does not deserve to be this low!
V 2 Comments
23
Bernie Parent
No doubt he is the best
2 Stanley Cups & 2 Vezina's & would have had more wins if not for a freak eye injury. People say that the Flyers & The Broad Street Bullies Gooned their way to those 2 Cups in '74 & '75, but it was his net minding that was the REAL DIFFERENCE! Also if he is not hurt in '76 Cup Finals it might have been 3 Straight Cups!
24
Jiří Holeček
Great Czech keeper. Played agaist Tretjak and looked better!
25
Tim Thomas
He had the best saves
26
Jonathan Quick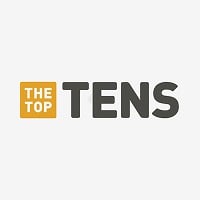 Jonathan Douglas Quick is an American professional ice hockey goaltender currently playing for the Los Angeles Kings of the National Hockey League.
He needs to be above RINNE. He is amazing he always makes amazing saves. Love him. I'm a goalie person I like other positions but love goalies but I HATE rinne.
I know he only started but he did good on a sucky team for a while
One of the best goalies because he blocks those big saves
Also deserves to be higher then ben bishop and rinne
V 1 Comment
27
Curtis Joseph
The most charismatic and probably the friendliest goalie ever. A great person and an idol!
Maybe not the best but he has to be considered a top 20 goaltender
A great athlete! Always exemplary on the ice and in his life!
A pride for the team Canada and our country!
V 1 Comment
28
Evgeni Nabokov
Amazing netminder. The worst mistake the Sharks ever made was getting rid of him. - Shake_n_Bake13
Should be way higher
Swiss cheese
Best goalie ever! He, patrick marleu, and jonathan chechoo led the sharks to the most glorious years ever! Now he's doing great on the Islanders, but Sharks are still my favorite. Enough said B-)
V 1 Comment
29
Billy Smith
Best playoff goalie of all time led the New York islanders to four Stanley cup championships 1980-83
He had 4 Stanley Cups. How many of the listed goalies can claim that!
Punk goalie disgrace to the NHL
And he scored
30
Braden Holtby
Jeez, His saves are insane He should be higher up this list
He's my favorite
He is so great I have a card of him
31 Bobrovsky
32
Martin Jones
Wow 2 shutouts in a row we might be seeing the new carey price
33 Matt Murray
34
Pelle Lindbergh
Remember him playing for Hammarby. A really nice friend.
35
Jonas Hiller
He is a fantastic keeper! He has a very special Butterflystyle and he can win games for his team!
36 Antti Niemi
37
Turk Broda
He Is a perfect goalie
38
Ben Bishop
Played really good again the Blues he was hurt
This guy is a great goalie - DoroExploro13
HAHAAHAHA Where did he come from he should be like 38
39 Nikolai Khabibulin
40
Ilya Bryzgalov
It's only game. Why you heff to be med?
41
Gerry Cheevers
Three stanley cups--plus/plus
Best money goalie of his generation. Just won when it counted but not a great stat goalie.
Money in the bank!
42 Steve Mason
43
Aidan Druhan Mcginn
I do not even think this guy is even real
Who the heck is he? - masonkv
44
Mike Vernon
An undersized guy during the small pads, high-scoring '80's. 2 Cups, Conn Smythe, Jennings, 5x all-star, and a Vezina runner-up to boot.
45
Corey Crawford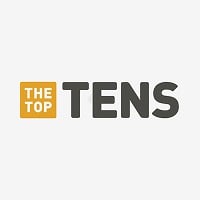 Corey Crawford is a Canadian professional ice hockey goaltender currently playing for the Chicago Blackhawks of the National Hockey League.
Corey Crawford is good but Scott Darling saved then in the 2015 Stanley cup playoffs
Led his team in the 2015 stanley cup finals to win the cup - masonkv
46
Kari Lehtonen
Holds many thashers records
47
Jonathan Bernier
Why is Bernier even a newcomer? He's trash
48
Jimmy Howard
you are ok
49
Tiny Thompson
What a name
50
Bill Durnan
Montreal Canadian Hall of Fame Netminder. In his short 7 year career he earned 6 Vezina Awards, Two Stanley Cups, wore the C for a year (until the NHL made a rule called the Durnan rule barring goalies from captioning teams because teams were complaining that every time Durnan left the net to argue a call it was effectively giving his team the equivalent of a time out.) Set the record for consecutive shutouts from Feb. 26, to Mar. 6, 1949 and, held that record until it was broken in 2004 by Brian Boucher. Let me add that his first 4 Vezinas were consecutive. First Team-All Star 6 times. In his first two seasons with Montreal he won 38 of 50 games in both seasons in itself an amazing feat. If he could have continued to play in the NHL I can't imagine what records he would have set but, as we all know "If only" just doesn't matter when it comes to stats. However the hockey world knows a great when it sees one. Inducted into the HHOF in 1964 Durnan is one of the forgotten greats. Known ...more
PSearch List
Related Lists

Best Ice Hockey Goalies of 2013

Best Ice Hockey Goalies of the 2012-2013 Season

Best Ice Hockey Movies

Top 10 Ice Hockey Countries With a Population Under 40 Million of 2015

Top 10 Best Things About Ice Hockey
List Stats
1,000 votes
56 listings
9 years, 183 days old

Top Remixes (9)
1. Martin Brodeur
2. Patrick Roy
3. Artūrs Irbe

mareks1998
1. Patrick Roy
2. Mike Richter
3. Martin Brodeur

2234
1. Dominik Hasek
2. Patrick Roy
3. Terry Sawchuk

TomSalman
View All 9
Error Reporting
See a factual error in these listings? Report it
here
.