Best Ice Hockey Goalies of All Time
blinkr735
The Top Ten
1
Dominik Hasek
When he started playing for NHL everyone was surprised by his lack of style, he actually had no style at all! But then they realised that he was the best of all! Ill never forget Nagano 98... Hero!
Unlike any goaltender before or after him, Hasek never had or ever needed a playing style. The czech team in 98 didn't even bother coming close to winning gold, but he was the best PLAYER in the world in the late 90's, when he almost wrote a very similar story in the 99 playoffs with Buffalo. This was crashed only because of a controversial call. 2 HART trophies, SIX VEZINAS, more than both roy & brodeur, and only planet won more vezinas, but only because they had 6 teams when Hasek won his 6 vezinas with a lot more competition and has the best career save percentage by a retired goaltender in modern era, while still playing for teams that were no were near playoff ready, until detroit in 2002 when he won it all
Sheer talent put the Dominator at the top of the list, no single player has had larger impact on a team in the NHL. He may not have won as many Cups, but his TWO Heart Trophies say all you need to know.
ALL TIME BEST IN HISTORY NO ONE COMES CLOSE. ROY 910 SAVE PERCENTAGE MARTIN 912
PATHETIC. 2nd BEST IS KEN DRYDEN AND THIRD ROBERTO 976 GAMES 919 SAVE PERCENTAGE.
THESE ARE THE FACTS. CAREY PRICE IS TOTAL GARBAGE 400 GAMES 919. BY THE TIME HE HAS PLAYED 900 GAMES LIKE ROBERTO CAREY 919 WILL FALL TO 910. U WILL SEE TRUST ME. REMEMBER THEODORE WHO IS HE NOW?
V 16 Comments
2
Martin Brodeur
Brodeur has seven, yes, SEVEN 40 win seasons. Hasek has one. Roy has one. Brodeur has 691 regular season wins. Roy has 551. Hasek has 389. Brodeur's puck playing ability is unmatched, and the NHL had to adapt to him, not the other way around. The most consistent player in any sport ever. If he had the rare bad game, he would bounce back with a shutout. He has the records, longevity, and credentials to truly be the greatest goalie of all time.
Most wins, most shutouts, best goalie to ever play the game. He's the reason why the NHL made the restrictions as to where goalie are allowed to play the puck - skymeister
Not only is he the best, but he is also the most recognised as the best. Barely anybody has heard of Patrick Roy. I hadn't heard of him until I looked up top ten Ice Hockey Goalies of All time and found this website.
Numbers.
V 23 Comments
3
Patrick Roy
this guy went all the way to the blue in then someone stole it then the guy was about to score but then a penalty came but see the video he allmost scorede thats why he is the best goalie in this is why martin brouder is the second because he has a goal so do not say patrick roy or martin brouder suck cause they are the two best goaldeners

Hands down the greatest goalie of all time. Imagine the number of wins he would have had if there were shootouts in the NHL when he started
Had amazing streaks of invincibility. When he was in the zone, he was unbeatable.
The Canadiens were never the same after his trade while the Avs won two cups with him in net. Says a lot to me as the goalie is the backbone of a team - Juicepaketet
V 18 Comments
4
Vladislav Tretiak
Tretiak was the most intimidating goalie to ever put on pads. His three gold medals and one silver spanning 12 years of near total dominance are unprecedented. In that time Tretiak won every game played against NHL teams including all star competitions. Had he been allowed to play in the NHL for those 12 plus years, all indications are that Tretiak would have dominated the NHL.
Tretiak was feared by the Americans. That should be enough to take the Number 1 spot. He stopped some of the best NHL goal scorers. If the Soviet Union let him play in the NHL, there is no doubt in my mind that he would be Number 1. You can't discredit him for playing on a rival "team," you have to give credit where credit is do.
Only reason it is down so low is because half of the people don't of him and his achievements in the Olympics. By far, the greatest goalie. If he played in the NHL, everyone would of known him.
Vladislav Tretiak is the greatest hockey goalkeeper of all time!
V 30 Comments
5
Jacques Plante
When Jacques Plante was together with Bernie Parent in Toronto He refined the Goaltending Methods of Bernie Parent and taught Him everything He knew about the Position. After that Bernie Parent improved dramatically and is now in the Hockey Hall of Fame with Jacques Plante! That is just one of many reasons why Jacques Plante is the best ever!
No brainer he is the best 7 vezinas 6 Stanley cups and two hart's don't lie
When some else is awarded their seventh vezina, only then will you see his equal.
the best
6
Terry Sawchuk
Put his body on the line at an age when keepers didn't wear face masks. THAT'S how hard he was. Check his stats. Legend
As far as I concerned, Terry Sawchuck was the greatest hockey goaltender of all time.
7
Ken Dryden
an amazing goalie that decided to stop hockey because he said that NHL wasnt tough enough for his level of player so he decided to finish his law degree! - pierrerock
5 cups in 8 seasons and the guy has a brain. Truly incredible...
His record speaks for itself. Been watching the NHL SINCE THE 1969-70 SEASON..
.. HE WAS THE MAN...
8
Mike Richter
Best man! On and off the ice
9
Georges Vezina
He does have the top goalie trophy named after him.
10
Carey Price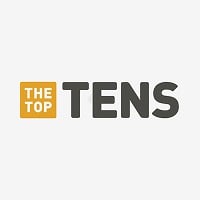 Carey Price is a Canadian professional ice hockey goaltender who plays for the Montreal Canadiens of the National Hockey League.
Honestly Carey price should be first it makes no sense that Martin Brodeur considering Carey Price was Team Canada's Olympic starter goalie the back up was Roberto Luongo Martin Brodeur was not even on the team Carey Price won the gold medal for team Canada considering he got a shut out against the two best teams in the tournament other than Team Canada team usa and team Sweden carey Price is the greatest goalie of all time
Sure his team may not back him up as much as would be asked by a goalie he is amazing
Of any of the listed goalies, this is the guy I would have starting on my all-time team. He is as close as you can get to a perfect goalie.
He's the best gaoli...
V 17 Comments
The Contenders
11
Jaroslav Halak
Probably the best goaltender ever to know how to get his defense to rally around him. Hockey is a team sport and he is a team player.
Absolute brick wall. Catches fire often and turns into the terminator. The single goalie that strikes the most fear in my heart when in the opposing pipes.
"Not better than the 30 on the Rangers" How is Halak not better than Lundqvist? Lundqvist lost 8 games in a row to halak.
This is ridiculous the guy sucks
V 5 Comments
12
Glenn Hall
Glenn Hall deserves to be in the top five goalies on this or any list. He won three Vezina trophies, the Calder trophy and the Conn Smythe trophy in the 1968 playoffs. He played 552 games in a row--an all time record. He also made seven first all star teams and four second teams. Was rated No.16 by the Hockey news in 1998 of the NHL greatest players of all time.
13
Marc-Andre Fleury
Saves every shot better than Cary.
He Rocks! Go Fleury!
Great goalie!
Hall of famer reguardless who plays for for
V 3 Comments
14
Ron Hextall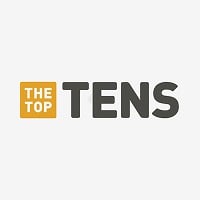 1st goalie to score a goal in the regular season and playoffs. By far the most aggressive and feared goalie ever! Youtube Ron Hextall and you will have a greater respect for him!
15
Artūrs Irbe
This guy has Heart, not in the top 5 but his name will always come out in a conversation has a lot of great games under his belt
Irbe was best goal keeper in the world!
He is the best!
He is so good
V 5 Comments
16
Henrik Lundqvist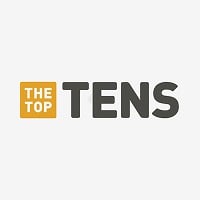 Henrik Lundqvist is a Swedish professional ice hockey goaltender for the New York Rangers of the National Hockey League.
The best goalie ever in Sweden and I think that he is good even if he lost many games in NHL. But I say the lose many games because of the New York Rangers defense man, and that they traded away Marian Gaborik.
I think he is playing great in the 2013-2014 playoffs but when I said this the kings led in the finals 2-0 yet his team aren't the best but he is amazing
Easy the greatest goaltender of all time. He led the comeback series win against the Capitals when the Rangers were down 3-1.
Fastest goalie to reach 400 Wins
V 13 Comments
17
Tuukka Rask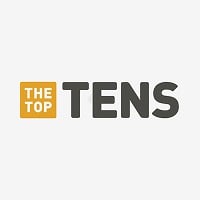 Tuukka Mikael Rask is a Finnish professional ice hockey goaltender currently playing for the Boston Bruins of the National Hockey League.
V 3 Comments
18
Ed Belfour
Eagle great nickname and great goalie
Should be number 4 or maybe higher - masonkv
Amazing amazing amazing!
He played for the Sioux in college. LETS GO SIOUX LETS GO SIOUX EDDIE THE EAGLE! - masonkv
19
Grant Fuhr
He is the best! He served the Oilers in the great times and have been a great goalie. I'm surprised he did not make the top 5
Wayne gretzky quated "he is the best golie I haver saw" and yes he did say that
20
Pekka Rinne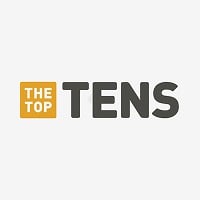 Pekka Rinne is a Finnish professional hockey goaltender currently playing for the Nashville Predators of the National Hockey League.
Amazing flexibility and long arms
Pekka is awesome!
Best finnish goalie sharp and very good blocker. Good with team play and doesent take any bad riskies. Good winning precent because he is good
Let's be real fam. Pekka is the best goalie.
21
Roberto Luongo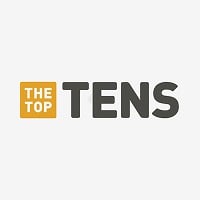 Roberto Luongo is a Canadian professional ice hockey goaltender for the Florida Panthers of the National Hockey League.
Carried Canucks to the finals in 2011 wherein he had two shutouts and currently making a horrendous team appear at least respectable in Florida. Lu was simply never fortunate enough to be blessed with a dominant team.
He does not deserve to be this low!
Luongo has always played elite tier he has only played on a good team for 1 or 2 years and yet he is amoung the best in wins. he carries every team he has been on and gets the unfair blame because he couldn't win a game by being the only person on the ice to actually be playing
Let's go Luuu!
V 1 Comment
22
Tony Esposito
Best goalie ever consider the amount of shots on net and team in front of him he was a star
I can't believe he's not on this list.
All those shutouts...
23
Bernie Parent
2 Stanley Cups & 2 Vezina's & would have had more wins if not for a freak eye injury. People say that the Flyers & The Broad Street Bullies Gooned their way to those 2 Cups in '74 & '75, but it was his net minding that was the REAL DIFFERENCE! Also if he is not hurt in '76 Cup Finals it might have been 3 Straight Cups!
24
Jiří Holeček
Great Czech keeper. Played agaist Tretjak and looked better!
25
Jonathan Quick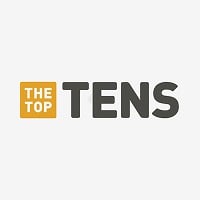 Jonathan Douglas Quick is an American professional ice hockey goaltender currently playing for the Los Angeles Kings of the National Hockey League.
He needs to be above RINNE. He is amazing he always makes amazing saves. Love him. I'm a goalie person I like other positions but love goalies but I HATE rinne.
I know he only started but he did good on a sucky team for a while
One of the best goalies because he blocks those big saves
Also deserves to be higher then ben bishop and rinne
V 1 Comment
26
Billy Smith
Best playoff goalie of all time led the New York islanders to four Stanley cup championships 1980-83
He had 4 Stanley Cups. How many of the listed goalies can claim that!
Punk goalie disgrace to the NHL
And he scored
27
Curtis Joseph
The most charismatic and probably the friendliest goalie ever. A great person and an idol!
Maybe not the best but he has to be considered a top 20 goaltender
A great athlete! Always exemplary on the ice and in his life!
Un gars costaud toujours fair play sur la glace. Je me souviendrait toujours des tirs de barrage contre les Capitals lorsqu'il jouait pour les Leafs en 2009. Un gars super sympathique! Pour moi il fait parti du top 10!
V 1 Comment
28
Evgeni Nabokov
Amazing netminder. The worst mistake the Sharks ever made was getting rid of him. - Shake_n_Bake13
Should be way higher
Swiss cheese
He isent dead he just rittired (i'm the same person that said R.I.P nabbi)
V 1 Comment
29
Jonas Hiller
He is a fantastic keeper! He has a very special Butterflystyle and he can win games for his team!
30 Tim Thomas
31
Martin Jones
Wow 2 shutouts in a row we might be seeing the new carey price
32
Braden Holtby
He is so great I have a card of him
33
Ilya Bryzgalov
It's only game. Why you heff to be med?
34 Bobrovsky
35
Pelle Lindbergh
Remember him playing for Hammarby. A really nice friend.
36 Steve Mason
37
Ben Bishop
This guy is a great goalie - DoroExploro13
HAHAAHAHA Where did he come from he should be like 38
38
Aidan Druhan Mcginn
I do not even think this guy is even real
Who the heck is he? - masonkv
39
Mike Vernon
An undersized guy during the small pads, high-scoring '80's. 2 Cups, Conn Smythe, Jennings, 5x all-star, and a Vezina runner-up to boot.
40
Corey Crawford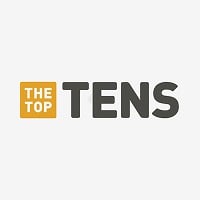 Corey Crawford is a Canadian professional ice hockey goaltender currently playing for the Chicago Blackhawks of the National Hockey League.
Corey Crawford is good but Scott Darling saved then in the 2015 Stanley cup playoffs
Led his team in the 2015 stanley cup finals to win the cup - masonkv
41
Kari Lehtonen
Holds many thashers records
42
Jonathan Bernier
Why is Bernier even a newcomer? He's trash
43 Nikolai Khabibulin
44 Matt Murray
45
Jimmy Howard
you are ok
46
Tiny Thompson
What a name
47
Bill Durnan
Montreal Canadian Hall of Fame Netminder. In his short 7 year career he earned 6 Vezina Awards, Two Stanley Cups, wore the C for a year (until the NHL made a rule called the Durnan rule barring goalies from captioning teams because teams were complaining that every time Durnan left the net to argue a call it was effectively giving his team the equivalent of a time out.) Set the record for consecutive shutouts from Feb. 26, to Mar. 6, 1949 and, held that record until it was broken in 2004 by Brian Boucher. Let me add that his first 4 Vezinas were consecutive. First Team-All Star 6 times. In his first two seasons with Montreal he won 38 of 50 games in both seasons in itself an amazing feat. If he could have continued to play in the NHL I can't imagine what records he would have set but, as we all know "If only" just doesn't matter when it comes to stats. However the hockey world knows a great when it sees one. Inducted into the HHOF in 1964 Durnan is one of the forgotten greats. Known ...more
48
George Hainsworth
It's hard to believe that a list of "All time Best Goaltenders" would not contain the Habs first brick wall. Hainsworth's stats alone earn him a place in the top twenty. If we're talking NHL only then top ten. In the 28-29 season in just 44 games he had 22 shutouts and a 0.92 GAA% mind boggling! In the 1930 season Hainsworth set a playoff record with the Habs that stands to this day with 270 minutes 8 seconds without a GA. Another netminder to wear the C Hainsworth won the first three Vezina Awards from 1926-1929. A Stanley Cup with the Habs and was inducted into the HHOF in 1961 George Hainsworth is one of the greatest of all time.
49 Turk Broda
50 Antti Niemi
PSearch List
Related Lists

Best Ice Hockey Movies

Top 10 Best Things About Ice Hockey
Best Ice Hockey Play-By-Play Announcers Ever
Best Ice Hockey Leagues of All Time
List Stats
1,000 votes
56 listings
8 years, 154 days old

Top Remixes (8)
1. Martin Brodeur
2. Patrick Roy
3. Artūrs Irbe
mareks1998
1. Dominik Hasek
2. Patrick Roy
3. Terry Sawchuk
TomSalman
1. Georges Vezina
2. Ken Dryden
3. Jaroslav Halak
mleat97
View All 8
Error Reporting
See a factual error in these listings? Report it
here
.