Top Ten Best Mexican Soccer Teams
luisito09
The Top Ten
1
Chivas
100% Mexican team for over 100 years
11 Championships to show for it
Dozens of historic players made
Best youth squad academy in Mexico

Yeah, no team in the world can beat that.
They have 11 championships and only have Mexican's on their team. They have won like this and will keep on doing it they just need minor tuning is all. There a young team.
First of all there all Mexicans and they have showed that they are good and also there all young they won el clasico vs america 3-1 so they prove there first
I personally think chivas suck
V 133 Comments
2
Cruz Azul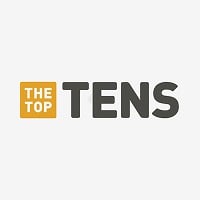 Cruz Azul is The best team, although they haven't been able to achieve another title, they've been, however still one of the most popular teams in Mexico despite all those years that it has yet not won a title since 1997 which is ashamed but it's a good team but they never give up to get a title no matter what, and the team shouldn't have a bad reputation from other people, it does not suck, all it is is that it's been difficult to achieve a title, but I hope they will soon, no matter what, I support them 100% from my heart!
Even though I am actually 17 years old and have never seen them win anything (unless I play my FIFA games). I will support this team to the end. They have some of the best players in Mexican history and even though they don't win the league cup they have some tournaments in the last few years so it makes up for it. Will celebrate like crazy when they finally win the Mexican title.
CRUZ AZUL should be on top of toluca because they suck and CRUZ AZUL Is better than them
Dem good
V 27 Comments
3
Pachuca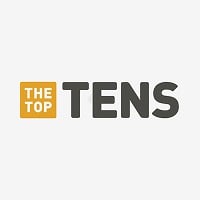 Pachuca is an underdog compared to all these teams no matter what they will always surprise you.
The most successful Mexican team internationally.
Pachuca forever
Pachuca is the successful team when it comes to the 21st century in international appearances & cups. They have manage to gain 6 tiltes since 1999 in the Liga MX & 6 in international cups. The Copa Suramericana in 2006 being the most important one. Pachuca CF, remains the only North American team to this day to win a tournament outside North America (beating Colo Colo, who had young Arturo Vidal & Alexis Sanchez). Pachuca has generated great Mexican youngsters who now play in Europe. Players like Herrera (FC Porto) Lozano (PSV) Erick Gutierrez (PSV). They also have the only Universad de Futbol in Mexico. (Leon in the process of having one in 2020). To sum up, Pachuca is consistent Underdog who deserves respect, even though the fan base is not that great. Pachuca is slowly starting to gain international fans. Costa Rica being the lastest.(Pachuca purchased "El Oso". Former goalkeeper of Herediano).
V 14 Comments
4
America
It seems only low quality people visit this page, as America is way down. I saw this in some google ad and just had to say something for my international fellows.
They are the best. They have really earned there position of one of the best teams in the Mexican soccer history. I am proud of being a great fan and let's keep it up.
What is America doing all th way down here in number 6 It should be at least in the top 3 since it's one of the teams with the most history in the Mexican soccer league... I'm not saying it should be number 1 but should at least be on the top 3
Lo mejorcito valí
V 139 Comments
5
Monterrey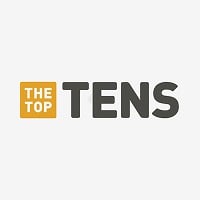 They are a quality team with talented young players that click together to play some Fantastic football at times
They've been the best team in the last years, they've won 2 league titles in the last 3 years, they're the actual sub-champions, they've won the last 2 champions leagues in a row, they've been on the very first places in the last 7 seasons and they're the best team on the porcentual table, they have the best players of the league, their constant and they play touch-magic football.
Monterrey have been improved by the quality of their young players. They have been constantly winning championships and scoring goals. With their top player, Suazo, they are no doubt the best in Mexico.
I done come from Monterrey but I love them
V 13 Comments
6
Tigres
Tigres is the best team ever they have been to the championships more than Monterrey has sure they have 7 stars but Tigres is the best soccer team in mexico yet!
Go Tigres they are the BEST team ever they won the pumas in penalties and I have to say two last things 1. GO TIGRES and 2. i'm A TIGRE BY HEART
Best aficion, best team, stadium always in its maximum capacity (43, 000) gets more people than anyone in the country, and makes invasion up to 23, 000 people to other stadiums around the country
La mera verga
V 18 Comments
7
Pumas
STARTED IN 1975, CHIVAS IN 1905, CHIVAS HAS 11 TITLES, PUMAS HAVE SIX, BUT ARE A YOUNGER TEAM, IN 6 YEARS THEY HAVE REACHED 3 TITLES, IN ONE OCCASION REPEATIDLY, IN ONE OCASSION CHIVAS, THE OTHER PACHUCA, AND MONTTEREY, THE OTHER 3 INCLUDE AMERICA ALSO, AND OTHERS, ALSO MOST STARS LIKE HUGO SANCHEZ, GONZALDO PINEDA, GERRARDO TORRADO, JORGE CAMPOS, FRANCISCO FONSECA, JAIME LOZANO, ISRAEL CASTRO, EFRAIN VELARDE, EFRAIN JUAREZ, PABLO BARRERA, DARO VERON, AND OTHERS BECAME RECOGNIZED IN PUMAS. THE BEST TEAM IN THE FMF TODAY. - skullgangjewelz
Pumas has 7 championships and was the only team to win 2championships in a row. Also beat real madrid.
Made the best Mexican soccer player in HISTORY Hugo Sanchez, who made history in Real Madrid.
I can tell you all about their history sure, but also they have the coolest jerseys in Mexico and possibly the world.
V 18 Comments
8
Santos
they are the best because they have went to the finals most recently than these years and santos will never die.
They are one of the youngest teams, yet they have gained the respect of the biggest teams by showing how good they are, their 6 stars can prove that
Santos are true warriors and once a warrior always a warrior. SANTOS LAGUNA Forever and my pride for this team will live forever.
The fact that they are coming up more quickly than most teams in the liga mx with six titles and several other trophies makes them one of the best teams in the liga MX. Only 35 years but have already gained half of the trophies compared to the bigger teams. Proud to be a fan.
V 15 Comments
9
Toluca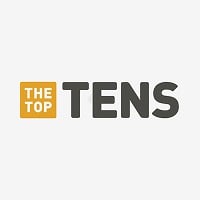 chivas, America and cruz azul won most of their titles lots of years ago. toluca has won 7 titles since short leagues started in 1996, they have been the most constant team to be in the playoffs, and they have recently had some of the best players in the mexican league, like jose cardozo (249 goals), vicente sanchez, paulo the silva, mancilla, sinha, among others. YOU JUST CAN'T BEAT THE RED DEVILS!
Toluca should be higher... I'm only 22 years old.. I'm not 100 years old so who care about many many years ago... For as long as I like soccer I seen toluca win more titles (7) then any other teams and be 2nd place in 3 times... Since 1998 so I think toluca needs to be higher
Best ever in Mexico
One of the most historic teams in Liga Mx, one of the most successful also, the third most successful to be exact; this team has proven to be a tough contender against America, Chivas, Cruz Azul and Pumas "the big 4" and beat them many many times; even against the new trend teams from Monterrey they have proven that you can't go easy on the Red Devils.
Toluca has 10 championships, only 2 less than America and Chivas; ranking Toluca in the 8th position is disrespectful, Toluca is big, not popular. Honor to whom honor is due.
V 12 Comments
10
León
We are the Champions! 2013
Leon Is the best team their team has mostly reknown players and chivas suck dudes! Be accurate this isn't the past this is now and LEON IS GONNA BE A CHAMPION
In just two years they were promoted to first division, won first division title back to back 2013 & 2014, earned a spot to compete the in copa libertadores & had players compete in the 2014 World Cup, they are no doubt the best team out there right now! LEON, GTO!
Donde la vida no vale nada!
V 18 Comments
The Contenders
11
Morelia
Young team that has a very good fuerzas basicas and doesn't have a lot of fans but always qualifies to la luiguilla and has beaten America, Cruz azul, pumas, and chivas the " big four " in the last couple of years.
Morelia is good and who cares about if they have not a lot fans other people are bandwagons
They should be last morelia just sucks I mean no one reps them they have no fans and they can't even play good they suck the can't score on sorry ass teams
Yes morelia is a good team,they get good players but,I think someone or the owner of the team need to pushed them hard to motivate them that can be better players THEY HAVE TO THINK POSITIVE and forget about the other teams, there only players. MORELIANO all ways
V 6 Comments
12
Tijuana
Early team great players a future is coming they will win most games with gaining bond
Smaller market team, with a great scout system
It should be higher
Best team in the Liga mx.
V 2 Comments
13
Monarcas
Over these recent years monarcas has been one of the few teams in Mexico to have successful younger divisions and are thriving in national sub teams.
Monarcas is the best and one of the most important teams in Mexico, making but to the playoffs every year!
Best of the best. They bomb. I hope they get number 1.
Monarcas has many good talent in their academies, also have A lot of supporters in the United States and in South America. Monarcas Morelia are in number 4 in the United States in Liga MX T.V. rating.
V 4 Comments
14
Atlas
This is very true my friends, Preach
Chivas suck atlas are the best team in the world I bet they could beat any team
15
Club America
The chivas is a pradeguis team a was a young fan until a found out only mexican born can play that to my is racist know they do get to have coaches from other countries but not player long live america
They the best
America is way better than mini chivas plus chivas succckks!
América has son moré chapinships then Chivas
16
Club Necaxa
Team with 3 titles and 4 on the era years. Team with a lot of history
The team that beat real Madrid in a international cup, what more can I say
17
Puebla F.C.
Are the best team of mexico
They the best
18
La Piedad
My popular team is La Piedad
Nobody knows this team
Puro pinche la piedad. La vagancia esta loca y yo, quiero ser campeon. Azul y Amarillo, its Bs what they did to us. How they sold us without giving us a chance to play. The league is corrupt.
19
Club América
I hate america the just to tryhard and gay
20
Queretaro
I love the name of the team
Ronaldinho played here
21
Chiapas
They have been very underrated
22
Leones Negros
They never one a championship hell yes
Leones negros is the team who born big (grande) the first two years in first division reach the final afforttunaly they lost 1 to cero in four games.
23 Friday Harbor Wolverines
24
Veracruz
They aren't the worst but they ain't the best either
25
Atletico San Pancho De Jose Cruz
There are the best team no doubt!
26 Dorados
27
Tecos
No atlas should be here I hate chivas
28 Atlante
29 Islas Tamarindo
BAdd New Item
Related Lists

Top Ten Best Mexican Soccer Players
Best Mexican Soccer Players of the 21st Century

Best Mexican Food Dishes

Hottest Mexican Women
List Stats
2,000 votes
29 listings
10 years, 35 days old

Top Remixes
1. Cruz Azul
2. Pachuca
3. Toluca
ComaWhite21
1. Chivas
2. Monterrey
3. Pachuca
la_chivista
Error Reporting
See a factual error in these listings? Report it
here
.