Top Ten Best Mexican Soccer Teams
luisito09
The Top Ten
1
Chivas
I personally think chivas suck
No matter what Chivas will always be the best and club America will still be a gay ass team whit gay football players
Hey chivas have very good players
No matter what the other sheep do, Guadalajara is hands down the most traditional, passionate, and iconic team of Mexico. When you think of Mexico, you think of food, culture, and chivas. Mexicans all the way losers, haters gonna hate.
V 140 Comments
2
Cruz Azul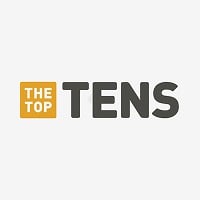 Dem good
Como siempre... sub campeon. fitting that this team is again in second place. cruz azul will rise to the TOP OF THIS LIST AFTER THEY GET A NEW STAIUM. hopefully it will be in Hidalgo.
Cruz Azul is The best team, although they haven't been able to achieve another title, they've been, however still one of the most popular teams in Mexico despite all those years that it has yet not won a title since 1997 which is ashamed but it's a good team but they never give up to get a title no matter what, and the team shouldn't have a bad reputation from other people, it does not suck, all it is is that it's been difficult to achieve a title, but I hope they will soon, no matter what, I support them 100% from my heart!
Even though I am actually 17 years old and have never seen them win anything (unless I play my FIFA games). I will support this team to the end. They have some of the best players in Mexican history and even though they don't win the league cup they have some tournaments in the last few years so it makes up for it. Will celebrate like crazy when they finally win the Mexican title.
V 28 Comments
3
Pachuca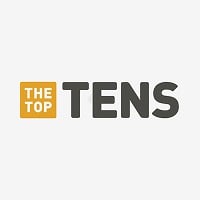 I LOVE IT
The most successful Mexican team internationally.
Pachuca is an underdog compared to all these teams no matter what they will always surprise you.
Pachuca forever
V 14 Comments
4
America
Club America should be number 1 and chivas number 2 I believe this only because club america is a more consistent they basically one a title every decade while chivas hasn't been domiant since the 60s but still is historically all mexico players which I have to respect. Still Club America as number 4 someone must have been high when they made this.
As an America fan I am disappointed that some one thought that this is the 4th best team Chivas is TRASH not a good team Cruz Azul BEAT THEM IN THE FINALS. I am so TRIGGERED Well they don't know what a GOOD team is
Not right at least second
Club America has the most liga mx trophies and chivas are like third best and cruz azul are really bad and america should be first and chivas should be third
V 148 Comments
5
Monterrey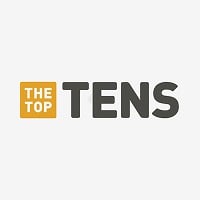 It is the best team I know
Simply, the best.
I done come from Monterrey but I love them
They are a quality team with talented young players that click together to play some Fantastic football at times
V 15 Comments
6
Tigres
The best right now and nobody can deny it
The team of the decade
Tigres is the best team ever they have been to the championships more than Monterrey has sure they have 7 stars but Tigres is the best soccer team in mexico yet!
La mera verga
V 21 Comments
7
Pumas
STARTED IN 1975, CHIVAS IN 1905, CHIVAS HAS 11 TITLES, PUMAS HAVE SIX, BUT ARE A YOUNGER TEAM, IN 6 YEARS THEY HAVE REACHED 3 TITLES, IN ONE OCCASION REPEATIDLY, IN ONE OCASSION CHIVAS, THE OTHER PACHUCA, AND MONTTEREY, THE OTHER 3 INCLUDE AMERICA ALSO, AND OTHERS, ALSO MOST STARS LIKE HUGO SANCHEZ, GONZALDO PINEDA, GERRARDO TORRADO, JORGE CAMPOS, FRANCISCO FONSECA, JAIME LOZANO, ISRAEL CASTRO, EFRAIN VELARDE, EFRAIN JUAREZ, PABLO BARRERA, DARO VERON, AND OTHERS BECAME RECOGNIZED IN PUMAS. THE BEST TEAM IN THE FMF TODAY. - skullgangjewelz
I can tell you all about their history sure, but also they have the coolest jerseys in Mexico and possibly the world.
Pumas has 7 championships and was the only team to win 2championships in a row. Also beat real madrid.
Made the best Mexican soccer player in HISTORY Hugo Sanchez, who made history in Real Madrid.
V 18 Comments
8
Santos
The fact that they are coming up more quickly than most teams in the liga mx with six titles and several other trophies makes them one of the best teams in the liga MX. Only 35 years but have already gained half of the trophies compared to the bigger teams. Proud to be a fan.
They are one of the youngest teams, yet they have gained the respect of the biggest teams by showing how good they are, their 6 stars can prove that
Best of the best STOOPID
Santos won the final...6!
V 15 Comments
9
Toluca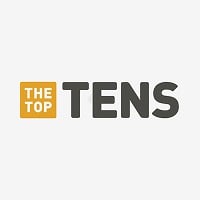 chivas, America and cruz azul won most of their titles lots of years ago. toluca has won 7 titles since short leagues started in 1996, they have been the most constant team to be in the playoffs, and they have recently had some of the best players in the mexican league, like jose cardozo (249 goals), vicente sanchez, paulo the silva, mancilla, sinha, among others. YOU JUST CAN'T BEAT THE RED DEVILS!
Toluca should be higher... I'm only 22 years old.. I'm not 100 years old so who care about many many years ago... For as long as I like soccer I seen toluca win more titles (7) then any other teams and be 2nd place in 3 times... Since 1998 so I think toluca needs to be higher
Best team ever in the liga every other Team sucks
Best ever in Mexico
V 12 Comments
10
León
Donde la vida no vale nada!
Me Officio soy zapatero
Hell ya vamos Leon
Yes fiera forever
V 20 Comments
The Contenders
11
Morelia
Yes morelia is a good team,they get good players but,I think someone or the owner of the team need to pushed them hard to motivate them that can be better players THEY HAVE TO THINK POSITIVE and forget about the other teams, there only players. MORELIANO all ways
Morelia is good and who cares about if they have not a lot fans other people are bandwagons
Young team that has a very good fuerzas basicas and doesn't have a lot of fans but always qualifies to la luiguilla and has beaten America, Cruz azul, pumas, and chivas the " big four " in the last couple of years.
I love Morelia it's an amazing team!
V 6 Comments
12
Tijuana
It should be higher
Smaller market team, with a great scout system
Early team great players a future is coming they will win most games with gaining bond
Best team in the Liga mx.
V 2 Comments
13
Monarcas
Monarcas is the best ❤
Over these recent years monarcas has been one of the few teams in Mexico to have successful younger divisions and are thriving in national sub teams.
Monarcas is the best and one of the most important teams in Mexico, making but to the playoffs every year!
Best of the best. They bomb. I hope they get number 1.
V 5 Comments
14
Atlas
This is very true my friends, Preach
Chivas suck atlas are the best team in the world I bet they could beat any team
15
Club America
America has won more games than chivas and they won way more titles then chivas gay ass
Great,great,team one of the best in America
The chivas is a pradeguis team a was a young fan until a found out only mexican born can play that to my is racist know they do get to have coaches from other countries but not player long live america
They the best
V 2 Comments
16
Club Necaxa
The team that beat real Madrid in a international cup, what more can I say
Team with 3 titles and 4 on the era years. Team with a lot of history
17
Puebla F.C.
They are indded the best
Are the best team of mexico
They the best
18
Club América
I hate america the just to tryhard and gay
La America vale mierda y son putos
Best team los Chivas ni pueden. Jugar bien son putos
19
Queretaro
I love the name of the team
Ronaldinho played here
20
La Piedad
Nobody knows this team
My popular team is La Piedad
Puro pinche la piedad. La vagancia esta loca y yo, quiero ser campeon. Azul y Amarillo, its Bs what they did to us. How they sold us without giving us a chance to play. The league is corrupt.
21
Guadalajara
Vote for chivas there the best team I ever voted for them.
Chivas is the best team no matter what ❤️! #puromexicano
22
Chiapas
They have been very underrated
23
Leones Negros
Leones negros is the team who born big (grande) the first two years in first division reach the final afforttunaly they lost 1 to cero in four games.
They never one a championship hell yes
24
Atletico San Pancho De Jose Cruz
There are the best team no doubt!
25 Friday Harbor Wolverines
26
Veracruz
They aren't the worst but they ain't the best either
27 Dorados
28 FC Juárez
29
Tecos
No atlas should be here I hate chivas
30 Atlante
31 Islas Tamarindo
BAdd New Item
Related Lists

Top Ten Best Mexican Soccer Players
Best Mexican Soccer Players of the 21st Century

Hottest Mexican Women
Reasons Donald Trump Should Not Ban Mexicans
List Stats
2,000 votes
31 listings
10 years, 156 days old

Top Remixes
1. Cruz Azul
2. Pachuca
3. Toluca
ComaWhite21
1. Chivas
2. Monterrey
3. Pachuca
la_chivista
Error Reporting
See a factual error in these listings? Report it
here
.