Top Ten Best Restaurants
The Top Ten
1
Olive Garden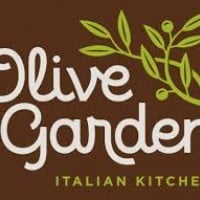 Olive Garden is Very good. I eat it almost ever day because my mom works there but it never gets old. I love the Chicken alfreado with broccoli!
I love Olive Garden. The breadsticks are delicious and the pasta is great, but I was not expecting it to be number one. Thanks, Top Tens.
Ok this place is the heaven of breadsticks... And the angel of Italian food. That made no sense but its good anyway.
And their fettuccine Alfredo is on point.
The salad the pasta and like also breadsticks McDonald's is just junk food and diabetes
2
McDonald's

McDonald's is an American fast food company, founded in 1940 as a restaurant operated by Richard and Maurice McDonald, in San Bernardino, California, United States. They rechristened their business as a hamburger stand. The first time a McDonald's franchise used the Golden Arches logo was in 1953 at ...read more.
If you go at me and go "oH YoU OnLy LIkE iT bECaUsE iT HaS A hAPpY mEAls" I don't. Most of their toys are horrible, but that's with every other single restaurant on the face of the planet. The reason I like McDonald's because of their actual delicious. I always still get skinny when I eat their burgers and McNuggets (this is not a lie), their McNuggets actually taste nice, their burgers are great, as long as you get the ones without mustard, most of the employees are VERY nice here, the fries without doubt are also great, and the chicken sandwiches also taste amazing. I don't eat anything else since I don't know the rest.
I don't get why everyone hates it now, sure their logo is inappropriate but it's actually quite good food.
McDonalds is either on first or second in every list that has to do with food...
How could you say McDonalds bad there burgers are best and nuggets
3
Burger King

Burger King (BK) is an American global chain of hamburger fast food restaurants. Headquartered in the unincorporated area of Miami-Dade County, Florida, the company was founded in 1953 as InstaBurger King, a Jacksonville, Florida-based restaurant chain. After Insta-Burger King ran into financial difficulties ...read more.
Burger King is the best burger joint in the world, there impossible whopper is so good, the whopper is so go the only thing I don't like is that they don't have pespi one of my favorite drinks, other then that this place is the best place for some fast food.
Probably the best burgers in all the land
How dare you say this is bad I love this place
100 times better than McDonald's.
4
Subway

Subway is a privately held American fast food restaurant franchise that primarily purveys submarine sandwiches (subs) and salads. Subway is one of the fastest-growing franchises in the worldand, as of June 2017, has approximately 45,000 stores located in more than 100 countries. More than half of the ...read more.
It is yummy I am always craving a turkey sandwich and a cookie there
I love their sandwiches. The mayonaise makes it perfect if you're having a veggie sandwich.
Subway is delicious and way better then crappy McDonalds
Subway is healthier than other fast-food restaurants.
5
Applebee's

I always get their buffalo wings.

Also, I cringed when I saw McDonald's as #1.
I get their buffalo wings too!
Great bacon burgers
Love their mozzerla sticks
6
KFC (Kentucky Fried Chicken)

KFC, until 1991 known as Kentucky Fried Chicken, is an American fast food restaurant chain that specializes in fried chicken. Headquartered in Louisville, Kentucky, it is the world's second-largest restaurant chain (as measured by sales) after McDonald's, with almost 20,000 locations globally in 123 ...read more.
Can't beat the classic Fried Chicken and sides. Way better than Chick Fil A
This place is great. Their chicken tastes good.
Their chicken is the best! should be #1. it's way better than Mcdonalds
Love this place I'm obsessed
7
Chick-Fil-A

Chick-fil-A is an American fast food restaurant chain headquartered in the city of College Park, Georgia, specializing in chicken sandwiches. Founded in May 1946, it operates more than 2,200 restaurants, primarily in the United States. The restaurant serves breakfast before transitioning to its lunch ...read more.
Their food is good and you can really tell it's real food! It's always fresh and tastes great! Like, their salads have fresh veggies and is the best fast food salad and their lemonade is one of the best lemonades ever!
Chick-fil-a should be first. I'm just a kid but my mom works there so I should know this restraint is definitely the best
Why is KFC higher than this chic fila is way better
Chick fil a I could go there 7 times a day
8
Wendy's

Wendy's is an American international fast food restaurant chain founded by Dave Thomas on November 15, 1969, in Columbus, Ohio. The company moved its headquarters to Dublin, Ohio, on January 29, 2006. As of 2016, Wendy's was the world's third largest hamburger fast food chain with 6,500+ locations, ...read more.
I love Wendy's the food is so good! Its has ice cream and French fries and everything I LOVEEE!
Much better than McDonald's or Subway, have you seen their twitter account ffs
There aren't nuggets better then Wendy's.
This should be number 1! Best tasting!
9
Taco Bell

Taco Bell is an American chain of fast food restaurants based out of Irvine, California and a subsidiary of Yum! Brands, Inc. The restaurants serve a variety of Tex-Mex foods that include tacos, burritos, quesadillas, nachos, novelty and specialty items, and a variety of "value menu" items. As of 2018, ...read more.
Awesome tacos and freezes!
I don't care what anyone says, they make good food.
k I looove their freezies
10
Dairy Queen

Dairy Queen is a chain of soft serve ice cream and fast-food restaurants owned by International Dairy Queen, Inc., a subsidiary of Berkshire Hathaway.
A DQ blizzard is impossible to beat. Top 10 please.
Three Words. Five Buck Lunch
OREO BLIZZARDS I CAN FEEL IT IN MY BONES
The Contenders
11
Pizza Hut

Pizza Hut is an American restaurant chain and international franchise which was founded in 1958 by Dan and Frank Carney.
I don't understand why Pizza Hut is not number 1. Mcdonalds is not healthy at all. Pizza Hut has delicious pizza! Mcdonalds has unhealthy food that can make you sick.
The food is so AMAZING! Mcdonalds tastes weird and smells weird and the people who eat there are weird.
I love pizza hut but the one in my area closed down a few years ago :/
So pretty much everything about McDonalds is weird.
12
Chili's

I love Chili's, but I don't like what they did with the big mouth bites, you barely get any fries (although the ones you get are really good) and the buns are not soft. Still though, I love Chili's.
I do like chilies, the flow however, is the fact that the food takes to long to come out. sometimes when it comes to you, its not cooked well. OTHER then that, the work and service there is nice! Love it. keep it up guys.
I love their griled chicken, ribs, burger, cheese sticks and frosty shakes. Best of all, I get buzzed by drinking me some margaritas.
I remember a wonderful day I had when I went to Chili's and then got an xbox one.
13
Five Guys

Five Guys Enterprises LLC (doing business as Five Guys Burgers and Fries) is an American fast casual restaurant chain focused on hamburgers, hot dogs, and French fries, and headquartered in Lorton, Virginia, an unincorporated part of Fairfax County. The first Five Guys restaurant opened in 1986 in Arlington ...read more.
For me, this restaurant takes the cake. Little surprised this isn't even in the top ten, and yet McDonald's is, I mean I'd go to McDonald every once in a while, but this place is far better.
The best French fries in the USA. Way better than Wendy's, Burger King, and McDonalds
I love five guys! They have great burgers and fries!
I love their burgers and milkshakes
14
Red Lobster

Red Lobster is all about seafood and probably a whole menu yet of seafood my friend. Try just one bite and the taste of seafood will totally want you to have more!
The red drinks are disgusting but there lobster crab and shrimp with a dipping sauce is amazing and seasoned to perfection
15
Golden Corral

I love there food every time I finish my food there dessert is super good
It just tastes too good, especially their pizza!
Too good vote this now and comment
AMAZING
16
Buffalo Wild Wings

Buffalo Wild Wings is the best!
This needs to be in the top 5.
This should be in 2nd
BEST CHICKEN WINGS
17
Sonic

Super delicious, I love me a good footlights chili cheese dog, I love the fries and tater tots, and the signature sauce is heaven. A must go. Popplio loves the burgers. -PopplioLover05
I get you its crowded guess the place is full of people love dem (them)
Love eating ice cream in the car with your family or your friends.
Such good shakes I love their blue coconut
18
IHOP

IHOP is da best! (Well, This and in n out and Olive Garden.)
They serve breakfast all day and their pancakes are AWESOME. I rarely go there but whenever I do, I always eat so much bcs it's just so good and I can't help my self!
IHOP is so awesome! They serve breakfast all day and are home to the best dang pancakes I've ever had! I always order pancakes when I'm there, but their other foods are pretty awesome too!
Also why isn't in n out on this list? I was gonna vote for that and my mouth dropped open when it didn't show up!
But anyway IHOP is pretty great and now I'm craving their pancakes🥞
pancakes...pancakes..PANCAKES oh man lot of suger but pancakes...
19
Red Robin

Red Robin is a really rare restaurant to find while on the go but, in fact I've been there many times and their food over there is more flavored than you can even imagine!
I'm turning 16 this year and I plan to go there for a birthday dinner.
I love their french fries!
I LOVE Red Robin. I went here for my birthday and they sung me their own happy birthday song. 🎂
20
Steak 'n Shake

Those who hate this either had bad luck or just don't know good burgers
Hell yes this deserves to be in top ten
This is my favorite restaurant
Everybody loves it
21
Domino's

Domino's Pizza, Inc. is an American pizza restaurant chain founded in 1960. The corporation is headquartered at the Domino's Farms Office Park in Ann Arbor, Michigan. In February 2018, the chain became the largest pizza seller worldwide and in the United States based upon global retail sales.
You see this pizza is in fact really good! Let's roll the dominos to see who wins and it is Domino's Pizza!
Domino's Pizza is the best!
22
Denny's

My favorite restaurant, but most favorite is Swiss Challet.
23
Arby's

Arby's is the second-largest quick-service fast-food sandwich restaurant chain in America in terms of units with more than 3,300 restaurants system wide and third in terms of revenue. In October 2017, Food & Wine called Arby's "America's second largest sandwich chain (after Subway)".
Arby has the best meats ever
Yum curly fries!
24
The Cheesecake Factory

The mac and cheese burger is the best thing I have ever eaten IN MY LIFE! ! !
If you haven't tried it I SERIOUSLY recommend it. (but not if you have diabetes or high colesterol)
Largest menu selection and everything is good especially the advocating appetizer with this delicious sauce on it.
Damn awesome burgers, pizza, cheesecake, etcetera. If you can think it, it's on the menu.
WHATT!?!?!?!!!
THIS IS the BEST RESTAURANT EVER!!!
Their slogan should be "come hungry, leave rolling out of the building"
25
Jack In the Box

Jack in the Box is an American fast-food restaurant chain founded February 21, 1951, by Robert O. Peterson in San Diego, California, where it is headquartered.
The tacos and sourdough burger make this place the best. But, this list is shady for top restaurants in the US.
I LOVE their fries soooo much
PSearch List