Best Rock Drummers
The Contenders: Page 10
181
Levon Helm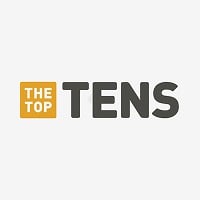 Mark Lavon "Levon" Helm was an American rock 'n' roller, Americana musician, and actor who achieved fame as the drummer and regular lead vocalist for The Band.
182 Valentino Arteaga
183
Mike Fuentes
Mike Fuentes is the drummer for Post Hardcore band Pierce the Veil his older brother Vic is the lead singer.

Mike also raps and is my moms favourite member I think? I also just have to say that it's nice to know that Valentino Arteaga is above Mike.
184
Jon Hiseman
Really surprised to see Hiseman right down here at 178. Perhaps he's never been in the public eye enough to have the hight profile he'd need to get right up the rankings. Just listen to him with Colosseum playing Lost Angeles in the live recording (live at the Fillmore I think it was).
185 Tony Palermo
186 Billy Ficca
187 Mattew Nicholls
188 Tony Hajjar
189
Jack Irons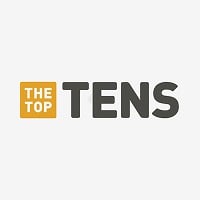 190
Daniel Platzman
Amazing if you have ever seen Imagine Dragons live you will understand his talent
He is the drummer for imagine dragons... Great work
V 1 Comment
191
Christoph Schneider
He's Not The Best Drummer In the World but Definitely underrated as a drummer. His Drumming at Volkerball and Live Aus Berlin is Just Amazing. His drumming is Especially Built to suite the heavy sound of Rammstein. (The Best Live Band The world will ever see). Just listen to his Work in songs like Waidmann's Heil, Wiener Blut, Liebe Ist Fur Alle the, Keine Lust, Mann Geegan Mann, B and Weisses Fleisch and You'll get an Idea of How great he is not just in the studio But Also Live.
Easily underrated as a drummer and a lot of non Rammstein fans have not listened to some of the other more complex drum tracks he has produced in Rammstein. He deserves more credit for his works, almost never once have I seen him struggle live and he still churns out new beats for different songs always leaving new tones of innovation for Rammstein.
I like his style. It's perfect for Ramm's music.. for their style.
Underrated and actually the best
V 18 Comments
192
Sean Kinney
Most people don't know how creative this guy actually is. He is such a professional despite being hit with some of the worst things a human being should have to go through.
the way sean looks when he plays is ubelieveable. watch a live performance and you will fall in love, no one can top him
Alice In Chains drumming animal, the best moves at drumming i've ever seen in my life, he really rocks
CRIMINALLY underrated drummer. Listen to "No Excuses" holy crap that is ADVANCED
V 3 Comments
193
Chris Thatcher
Just to clear things up... he wasn't on any albums until Somewhere in the Between. All of Streetlight's songs have been carried by the awesome drummers that have played on them. Chris Thatcher's work on Somewhere in the Between and 99 Songs of Revolution is amazing! Definitely a top 5 for me!
Anyone who scrolled passed this name I suggest you listen to a few songs "That'll Be The Day" "Point/counterpoint" and "The Blond Lead the Blind" He is possibly one of the top 5 rock drummers of all time. - TryptoPhun420
He has great technical ability and can play with speed! no other drummer like him! - walid626
He should be way higher, everything he does for Streetlight is simply amazing!
V 2 Comments
194
Simon Phillips
There is no one that can compare with Simon. He plays with speed, finesse, heart and regardless of the dynamic level he does it all flawlessly. Although there are a lot of people on this list that can rock out extremely well, they do not compare to Simon. Simon is everything and anything that all the musicians he has accompanied could ever wish for... Drummer/percussionist/artist etc. The greatest thing about Simon is his versatility. He plays any style as extreme or subdued as requested. Please listen to Jeff Beck's "Space Boogie". I saw him play this at a Sacramento drum clinic and as incredible as it is, he plays it without any assistance of others or electronics. Simon is truly in a higher category.
This guy is amazing. I can't believe he is ranked this low. He should be in the top ten. I love Ringo (and the Beatles), but this guy would blow Ringo out of the water, even in his prime.
You can't really compare drummers and true artist... Simon is a true artist!

He blends the styles so good.
The drummer for the bands UFO, Toto, etc.
V 4 Comments
195
Michael Deorsier
Mike Derosier is an amazing drummer who still rocks. His latest band, Clever Bastards is a good listen.
Like every member of Heart, during the 70,s, Mike is underated.
From 75-82 he keeped the beat for the one of the best groups ever.
No one plays the drums like Mike.
196
Tetsu Kikuchi
see his drum solo in youtube? he is the best - ronluna
197
Daniel Adair
He's amazing to watch live!

He was good when with Three Doors Down as their touring drummer, but when he joined Nickelback as a member of the band, that was when the talent that had been lurking underneath the surface was finally allowed to be seen.

Unleashing a creative and artistic prowess, he's much more than just a basic meat and potatoes kind of player, not one to shy away from trying different set ups, techniques and sounds.

And the passion and excitement he exhibits when playing live, especially during his solo, is contagious, making what are normally long drawn out ego boosting drum solos into something quite enjoyable and leaving you wanting to hear and see more.
Daniel is An amazing drummer, and is a member of the best band of the world! Nickelback! He is very talented, will become a legend in some years!
Talented drummer, very comfortable with the drum sticks, and he's from Nickelback so...
An inspiring musician and very good artist on the scene!
V 4 Comments
198
Josh Dun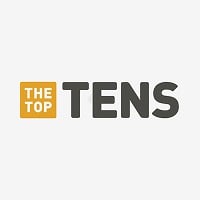 Joshua William "Josh" Dun is an American musician. He is currently the drummer for the band Twenty One Pilots.
Josh has this amazing energy when he drums, and nothing stops him - he stands up while playing, hits the drums so hard that you're afraid they're going to break, and uses his entire body until he's swimming in sweat to make the best sound possible come out - and he succeeds, every time. He's incredible, and makes the drums to so much more than you're used to.
An absolutely terrible drummer. People think he's cool, but in reality, he can play something out of an AC/DC or Metallica song, and that's not a compliment. It doesn't matter if he has "energy" or was self taught, stop giving me these crap sob stories to prove he's a great drummer. His drumming consists of him flailing his sticks around and bouncing in his seat like The Joker was trying to play. Compare one of his solos to even LARS ULRICH and you'll see he's really not that good. And I've said it before and I'll say it again. A 12-year-old can beat him in a drum-off. - naFrovivuS
Literally bae, one of the best/out of many drummers I am a fan of.
bean
V 14 Comments
199
Richard Hughes
HE'S WONDERFUL WITH THE DRUMMS, HIS HANDS ARE MAGIC... KISSES - alejasol
200
Kristian Gidlund
The best drummer, the best person. The only one who deserves this.
V 1 Comment
PSearch List
Recommended Lists
Related Lists

Top Ten Most Overrated Rock Drummers
Best Hard Rock-Metal Drummers

Most Influential Rock Drummers

Best Hard Rock Drummers of 2009
List StatsUpdated 24 Jun 2017
149,000 votes
511 listings
10 years, 167 days old

Top Remixes (164)

1. John Bonham
2. Keith Moon
3. Neil Peart
Hypernova007

1. Danny Carey
2. John Bonham
3. Ginger Baker
TKE_BNuts117

1. Shannon Leto
2. Rob Bourdon
3. Jimmy The Rev Sullivan
rishabhpurohit
View All 164
Posts
This is not right
d3rrick95
Best Drummers
Toolarmy
Best Rock Drummers List Is A Joke!!!
Crazydudewithabeard
Best Rock Drummer.
MASAI97
This list is rediculous
nickblack
Error Reporting
See a factual error in these listings? Report it
here
.