Best Rock Drummers
The Contenders: Page 15
281
Corky Laing
Any list like this is purely subjective but for pure snack-you-in-the-face rock and roll Corky is hard to beat.
282
Brian Blinky Davison
RIP Father of all progressive rock drummers he gave a dynamic approach to rock when he joined the keyboard virtuoso Keith Emerson in The Nice in 1967.
- Honkytonkman
283
Robb Reiner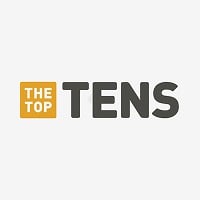 Normally I would vote for Paul rudd since ac/DC is my fab band but this guy is amazing at drumming lok up white rhino on YouTube the drum solo is epic - Wasdxd
284 Ginger Fish
285
Yuya
Yuuya, from SID, he's very good, he has highly technique for all variety drums
286
Shuji
He can plays with fantastic skills and very fast!
287 Jimmy DeGrasso
288
Paul Ferguson
At least 3 of the drummers in the top ten of this list would cite Paul as their major influence - highly underated and for no other reason than the fact that Killing Joke were the band that the press (still) love to hate - this man went where 99 of the drummers in this list would not dare to go. When others were punk, he was disco, when others were disco, he was tribal and when others were tribal, he was polished and precise - we are not worthy. - unspeakable
289 Jim Keltner
290
Fergal Lawler
My favorite drummer of all time, so good!
291 Jun Ji
292
Jimmy Lin
How can Jimmy Lin not be the best drummer ever? Just listen to the jazz fusions he has played and you will know what I mean. - The most complex and technically skilled drummer ever! - MikePortnoy
293 Shou
294
B.J. Wilson
sigh... just looked through this lame list again and noticed he wasn't on it. another drummer that it should be criminal not to include on such a list, he was the prototype for john bonham, and although I'm not the biggest procol harum fan, this guy was INCREDIBLE. watch any videos of him on youtube and you will understand this guys indescribable style. bombastic, tasteful, and severely underrated, wilson will most likely be forgotten in the annals of time, as this list shows, which is just tragic. - wildaminal
He is one of the top drummers of all time. His unique style was unequaled. Listen to his work on Procol Harum's album 'Broken Barricades'. Amazing!
Listen to his drumming on, for example, Grand Hotel, and then vote.
Top, top drummer, if Jimmy Page wanted him in Led Zep he must have been tasty, one of the top 10 drummers of all time, hugely underrated by Joe public but not by his peers.
V 3 Comments
295
Chad Wackerman
excellent jazz fusion drummer who is a touring and studio legend. played with innovative greats such as frank zappa, and allan holdsworth. - wildaminal
296 RJ Minichello
297
Josh Eppard
has no one seen the dvd on the making of the first part of good apollo? that man was pounding away at his drums for so long and so hard that he actually developed his hand muscles even further than before. not to mention the fact that next to neil pert, john dolmayan, joey jordison, and gustav schafer, his drumset is also a barricade. I honestly don't understand why he wasn't on this list. (if I happened to just miss his name, someone please tell me. my glasses are starting to fail me :p) - ronijohnson
When josh left coheed & cambria, no one could fill his shoes and play like he did. Now he's back and coheed sounds better then ever. Maybe cause he was playing straight rock for 2 years, or playing all his own beats on his solo hiphop record: Weerd Science "sick kids". Sickest drummer ever, fastest single peddle
Definitely belongs in top 10, wether baricaded or 4 pc kit, he's amazing, not just rock but any genre, he finds the groove in all and has the fastest single foot around, he's the talent in coheed and back to fill his own shoes, bigger and even better then before
298
Adam Carson
amazing drummer for an amazing band. AFI may not be the most well-known band but they have quite a few amazing albums that deserve more recognition. Adam Carson is an absolutely amazing drummer that deserves more credit than he gets. - ToriHorrorPictureShow
299
Rupert Huber
saw him once at a concert in vienna! he hits the snare like hell! - martin22
300
Erik Sandin
Come on, he is so good. NOFX's songs are often very fast and Sandin plays drum fast as hell and I saw them live and he was really precise. If you listen to everything in moderation, I am going to hell for this one,... you will understand what I'm talking about - pageg
better drummer with Chris Tsagakis ( rx bandits ) he is a pure clock and in a NOFX shows (i've seen them 2 times), the most precise drummer I've seen ever.

I hope I can see one day Chris Tsagakis live.
He rules. Come on, 225? He should definitely be in the top 10. Listen to the speed he pulls off in decom-posuer or that kickass breakdown in the decline, and you will think the same.
PSearch List
Recommended Lists
Related Lists

Top Ten Most Overrated Rock Drummers
Best Hard Rock-Metal Drummers

Most Influential Rock Drummers

Best Hard Rock Drummers of 2009
List StatsUpdated 21 Jul 2017
149,000 votes
513 listings
10 years, 194 days old

Top Remixes (165)

1. John Bonham
2. Keith Moon
3. Neil Peart
Hypernova007

1. Danny Carey
2. John Bonham
3. Ginger Baker
TKE_BNuts117

1. Buddy Rich
2. Ginger Baker
3. Alex Van Halen
Biggoron
View All 165
Posts
This is not right
d3rrick95
Best Drummers
Toolarmy
Best Rock Drummers List Is A Joke!!!
Crazydudewithabeard
Best Rock Drummer.
MASAI97
This list is rediculous
nickblack
Error Reporting
See a factual error in these listings? Report it
here
.