Best Rock Drummers
The Contenders: Page 19
361
Chad Sexton
Chad has, hands down, the best meter. His symbol work is crisp and artistically brilliant. Have never really heard a drummer play so melodically. So for him it's not just timing... he adds the layers with such taste and precision that his gift is a perfect dimension to any song. I just think that not enough people have ever been privileged enough to hear what he really does. If they did he would certainly be in the top 5 here.
Chad Sexton is such an accomplished drummer with an incredibly unique sound. If people really payed attention to his drumming he would definitely be much higher on this list and others alike. Chad, you are absolutely number one in my book as well as many others!
If this were my list he would definitely. Be in the top 5! If you have never seen him drum go to the unity tour and you will be voting for him no doubt about it!
311's unique sound is made from the funky layers of drumming from Chad Sexton. The man is incredible.
V 9 Comments
362 Barry Brandt
363
Bob Bryar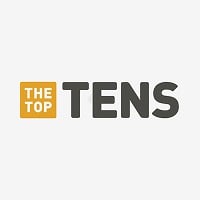 My Chemical Romance are so amazing but they were 10x better when Bob was in the band. Since he left them something has been missing. They used to play with so much energy but now it's not there.
Bob might not be a member of MCR any more, but he still lives on in fans' hearts and deserves a much higher place in this list.
The best drummer in the world Bob! He is my inspiration and my reason for exist
I play drums and Bryar is all I look up to... He was brilliant in the Black Parade era and his talent is so heartfelt, you can hear the skill and passion in every beat. You don't find that everywhere...
V 12 Comments
364
Tony Royster Jr
Tony is and always will be my favorite drummer, I know this is an opinionated list but why would someone put Travis Barker even above top 100 when tony is all the way at 97? Tony is arguably the best drummer in the world and not for speed, but because he can control that speed and make it sound beautiful.
V 3 Comments
365
Chris Wink
Chris Wink and Neil Peart are the greatest!
366
Meg White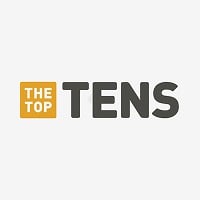 Megan Martha "Meg" White is an American drummer known for her work with Jack White in the Detroit rock duo The White Stripes.
461st! Okay, this is probably where she should be...
She really could bring it. Badass.
Nobody plays like meg.
It's true that he is not the best drummer ever but she should be on the top ten
367
Andy Hurley
He is one of the bestest drummers in the history. For those who love or like listen to Justin Bieber and Jonas Brothera and who hate or dislike Fall Out Boy, you must listen to the true music
Fall Out Boy is probably one of the most hated bands today by musicians, but there's no denying that Andy Hurley is an amazing drummer.
Andy Hurley is the WORLD'S BEST DRUMMER! Everyone hates him or Fall out boy because their jealous, because seriously they are AMAZING
Andy should be so much higher!
V 8 Comments
368 Roll Martinez
369 Lauren Barlow
370
Tico Torres
Do I have to say something about how much he rocks?
One of the world's most underrated drummers and never fails to impress with his talent. He beats lars ulrich and others by a huge margin
Tico is one of the best drummers in the world. He can also sing! Love watching Tico perform! He's a valuable part of the Bon Jovi Band!
WHAT THE HELL? Only #19! My gosh! Have you ever heard him playing? "Hitman" is able to blow the roof by only himself! I saw him live and seriously he is certainly one of the best drummer I have ever heard of my life! He is the pulse of Bon Jovi till 28 years now and he deserve to be more well known! - gau00eblchristophemockelyn
Just amazing. His live performances are incredible. His passion and commitment make him, in my opinion, one of the best drummers in the world. Love you Tico!
V 52 Comments
371
Steve Negus
Everybody on this side of the border seems to have forgotten about Saga!
Look at at the sales the record Worlds Apart did. A big part of that is the drummer. His skill level should definitely be noticed on this list. To me one of the best!
372
Raymon Herrera
You hear his drumming? He kicks ass.
His précision,(in studios or shows)made him, with Thomas Haake and Mario Duplantier, one of the best metal drummers. Far forward the a7x
373
Deen Castronovo
One of the best drummers ever heard in my my life... Tell nico I said hi!
He needs to be up in the top three. He has the fastest hands, the best voice, and the most impressive history of all of the drummers on this list.
Not only a great drummer but also a great singer! He has them all! You rock Deen. - qwin27
He is a awesome and Amazing Drummer he should be on the top of the list
V 6 Comments
374
Josh Freese
Mer De Noms by A Perfect Circle is a near flawless drum album thanks to Josh (and Tim Alexander on The Hollow). Truly haunting grooves, comfortable in any time signature, creative beats, Josh brings it all to the table. What a guy.
157? Are you F-ing kidding me, this guy is the TOP paid LA session drummer, he's played on more tracks than most of these guys combined. There are few better than Josh Freese. Definitely, DEFINITELY in the top 20, go f your grandmothers a if you think otherwise.
He has played with everyone from A Perfect Circle, The Offspring, The Vandals, and a lot more. Has appeared on close to 300 record.
lets get this guy to the top 100 at least - TheHabsFan
V 2 Comments
375
Ed Warby
Amazing... This guy can play a one handed drumroll quicker than most people can play with two hands. His signature style is incredible. I put him in my Top Ten easy...
376
Gustav Schafer
He doesn't say much in interviews but on stage behind his drums you definitely hear him! It's like he's in paradise every time he hits those drums. It's his passion and he's one hot, talented drummer The best in the world!
Gusty's THE best! He's very talented on the drums, has years of experience and a true passion for music! He's had A LOT of practice- HIS MUSCLES TELL THE TALE and so does the band's increasing popularity. TOKIO HOTEL FOR EVER!
Gustav is one of the best drummers I've ever heard, he have an energy full of emotion!
What to say about Gustav? He seems so serious but when he's in concert, he's a concentrate of Energy, Power and Emotions. Best in THE World.
V 577 Comments
377
Brian Blinky Davison
RIP Father of all progressive rock drummers he gave a dynamic approach to rock when he joined the keyboard virtuoso Keith Emerson in The Nice in 1967.
- Honkytonkman
378
Jimmy Lin
How can Jimmy Lin not be the best drummer ever? Just listen to the jazz fusions he has played and you will know what I mean. - The most complex and technically skilled drummer ever! - MikePortnoy
379 Shou
380 RJ Minichello
PSearch List
Recommended Lists
Related Lists

Top Ten Most Overrated Rock Drummers
Best Hard Rock-Metal Drummers

Most Influential Rock Drummers

Best Hard Rock Drummers of 2009
List Stats
150,000 votes
515 listings
10 years, 289 days old

Top Remixes (168)

1. John Bonham
2. Keith Moon
3. Neil Peart
Hypernova007

1. Danny Carey
2. John Bonham
3. Ginger Baker
TKE_BNuts117

1. Shannon Leto
2. Rob Bourdon
3. Jimmy The Rev Sullivan
rishabhpurohit
View All 168
Posts
This is not right
d3rrick95
Best Drummers
Toolarmy
Best Rock Drummers List Is A Joke!!!
Crazydudewithabeard
Best Rock Drummer.
MASAI97
This list is rediculous
nickblack
Error Reporting
See a factual error in these listings? Report it
here
.