Best Rock Drummers
The Contenders: Page 19
361
Sonny Emory
plays the fastest single stroke on the snare or around the kit, ever...BEST DRUMMER IN THE UNIVERSE!!!
V 1 Comment
362
Chad Szeliga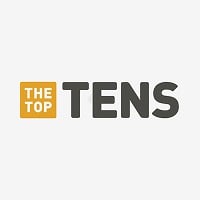 Chad Szeliga is an American drummer and percussionist from Elyria, Ohio. He is best known as the former drummer for the band Breaking Benjamin.
Ok.. being a drummer myself I can say without a doubt that Chad should be in the top 10. His playing has absolutely been the biggest influence on my own. I have studied his playing religiously and have found his style to gel very well with my own.. which I know may make me a little bias but whatever. He is so technical and dynamic.. knows when to shine and when to let the music breath. "Musical" is the word that comes to mind when describing his playing. His presence (in my opinion) has brought so much more to Breaking Benjamin. I think any true, serious musician has to agree that Chad is one of, if not the best, rock drummer of our time. A true student of his craft. Congratulations Chad! You deserve every bit of acclaim you have accuired. I could go on.. but who wants to be bored with the details.. haha. Chad is the best! Period.
Chad is the most amazing drummer I have ever seen! One of the many reasons why he is so amazing is how he really works with Ben Burnleys amazing voice. (The lead singer For Breaking Benjamin) He Even has videos showing how to play some of Breaking Benjamins songs. That is petty awesome if you ask me because he is going out of his way to involve himself with his fans and taking time out of his busy schedule. I think he should be number one cause he damn well deserves it. If you don't know who this is I highly recommend checking into him and Breaking Benjamin cause he and Breaking Benjamin are The Best!
I've seen Chad play on numerous occasions live, from the lowly side bar venue to the big stage, and I have to say that in any setting I've seen him play his ability to improvise is outstanding! From the large kit at a sold out concert to a simple 3 piece set in the little corner bar, he makes anything he plays sound fantastic. The fact that he enjoys playing at the smaller scale establishments with other artists says a lot in itself. This man loves to play no matter the setting, and he doesn't let his success with Breaking Benjamin keep him from going back to his roots.
This dude is one awesome drummer. He deserves way more recognition than he gets. At the very least he's got the skill to be in the top 10.
V 82 Comments
363
Eddie Van Halen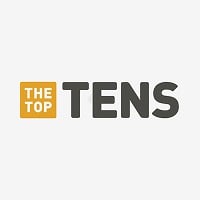 Edward Lodewijk "Eddie" Van Halen is a Dutch-American musician, songwriter and producer. He is best known as the lead guitarist, occasional keyboardist and co-founder of the hard rock band Van Halen.
There's a song Van Halen did called "Crossing Over. " It was a B-side of a single in the US, and a bonus track in Japan. On it, he sings and plays ALL the instruments on one channel (can't remember if it's the left or right), and the rest of the band does their thing on the other channel. So, if you pan your speakers to the correct side, you can hear him playing.
Eddie Van Halen plays guitar and piano. Albeit, it's a little known fact that the piano is a percussion instrument, not a string instrument (I play piano) it doesn't make Edward a drummer. It's his brother Alex that is the drummer in the family.
plays drums with his feet upside down underwater
V 1 Comment
364
Bun E. Carlos
I was listening to Dream Police and was impressed so much with how Bun E's playing "blended" in I had to look and see where he placed in the world of drumming.

My personal opinion is that if you don't hear the drums you got yourself a great drummer. It simply means they are one with the song. Great skill required here.

There are many other factors, I know, but if they hurt the sound of the band or damage the song or music, then what good are they.

As Hippocrates said... Physician "do no harm"...
Cheap Trick are one of the most influential bands of the past 30 years, and one of the reasons for that is their heavy rhythm section and the crisp and steady drumming of Bun E. Carlos.
A very underrated drummer. Not a big crasher, but capable, steady and one of the best. John Lennon thought so too.
On the drums! Mr. Bun E. Carlos!
V 5 Comments
365
Shawn Priest
just go look him up. he is the most insane drummer i have ever seen. i have spent my life looking at drummers and he is right up there with neil peart. best grav i have ever heard.
366
Vic Mercado
He plays really cool beat with his drums, he can do an amazing drum solo, also some free solo with his drum with losing his momentum and tone. I didn't know that his from Philippines.
Without a doubt currently the best drummer in the Philippines. Bring back Bamboo!
367 Derek Grant
368
Tom Brechtlein
absolute n. 1 blues/jazz drummer!
369
Chad Sexton
Chad has, hands down, the best meter. His symbol work is crisp and artistically brilliant. Have never really heard a drummer play so melodically. So for him it's not just timing... he adds the layers with such taste and precision that his gift is a perfect dimension to any song. I just think that not enough people have ever been privileged enough to hear what he really does. If they did he would certainly be in the top 5 here.
Chad Sexton is such an accomplished drummer with an incredibly unique sound. If people really payed attention to his drumming he would definitely be much higher on this list and others alike. Chad, you are absolutely number one in my book as well as many others!
If this were my list he would definitely. Be in the top 5! If you have never seen him drum go to the unity tour and you will be voting for him no doubt about it!
311's unique sound is made from the funky layers of drumming from Chad Sexton. The man is incredible.
V 9 Comments
370 Barry Brandt
371
Bob Bryar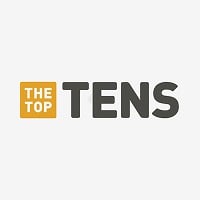 My Chemical Romance are so amazing but they were 10x better when Bob was in the band. Since he left them something has been missing. They used to play with so much energy but now it's not there.
Bob might not be a member of MCR any more, but he still lives on in fans' hearts and deserves a much higher place in this list.
The best drummer in the world Bob! He is my inspiration and my reason for exist
I play drums and Bryar is all I look up to... He was brilliant in the Black Parade era and his talent is so heartfelt, you can hear the skill and passion in every beat. You don't find that everywhere...
V 12 Comments
372
Tony Royster Jr
Tony is and always will be my favorite drummer, I know this is an opinionated list but why would someone put Travis Barker even above top 100 when tony is all the way at 97? Tony is arguably the best drummer in the world and not for speed, but because he can control that speed and make it sound beautiful.
V 3 Comments
373
Chris Wink
Chris Wink and Neil Peart are the greatest!
374
Andy Hurley
He is one of the bestest drummers in the history. For those who love or like listen to Justin Bieber and Jonas Brothera and who hate or dislike Fall Out Boy, you must listen to the true music
Fall Out Boy is probably one of the most hated bands today by musicians, but there's no denying that Andy Hurley is an amazing drummer.
Andy Hurley is the WORLD'S BEST DRUMMER! Everyone hates him or Fall out boy because their jealous, because seriously they are AMAZING
Andy should be so much higher!
V 8 Comments
375 Roll Martinez
376 Lauren Barlow
377
Tico Torres
Do I have to say something about how much he rocks?
One of the world's most underrated drummers and never fails to impress with his talent. He beats lars ulrich and others by a huge margin
Tico is one of the best drummers in the world. He can also sing! Love watching Tico perform! He's a valuable part of the Bon Jovi Band!
WHAT THE HELL? Only #19! My gosh! Have you ever heard him playing? "Hitman" is able to blow the roof by only himself! I saw him live and seriously he is certainly one of the best drummer I have ever heard of my life! He is the pulse of Bon Jovi till 28 years now and he deserve to be more well known! - gau00eblchristophemockelyn
Just amazing. His live performances are incredible. His passion and commitment make him, in my opinion, one of the best drummers in the world. Love you Tico!
V 52 Comments
378
Steve Negus
Everybody on this side of the border seems to have forgotten about Saga!
Look at at the sales the record Worlds Apart did. A big part of that is the drummer. His skill level should definitely be noticed on this list. To me one of the best!
379
Raymon Herrera
You hear his drumming? He kicks ass.
His précision,(in studios or shows)made him, with Thomas Haake and Mario Duplantier, one of the best metal drummers. Far forward the a7x
380
Deen Castronovo
One of the best drummers ever heard in my my life... Tell nico I said hi!
He needs to be up in the top three. He has the fastest hands, the best voice, and the most impressive history of all of the drummers on this list.
Not only a great drummer but also a great singer! He has them all! You rock Deen. - qwin27
He is a awesome and Amazing Drummer he should be on the top of the list
V 6 Comments
PSearch List
Recommended Lists
Related Lists

Top Ten Most Overrated Rock Drummers
Best Hard Rock-Metal Drummers

Most Influential Rock Drummers

Best Hard Rock Drummers of 2009
List Stats
151,000 votes
516 listings
11 years, 8 days old

Top Remixes (170)

1. John Bonham
2. Keith Moon
3. Neil Peart
Hypernova007

1. Danny Carey
2. John Bonham
3. Ginger Baker
TKE_BNuts117

1. Buddy Rich
2. Ginger Baker
3. Alex Van Halen
Biggoron
View All 170
Posts
This is not right
d3rrick95
Best Drummers
Toolarmy
Best Rock Drummers List Is A Joke!!!
Crazydudewithabeard
Best Rock Drummer.
MASAI97
This list is rediculous
nickblack
Error Reporting
See a factual error in these listings? Report it
here
.