Best Rock Drummers
The Contenders: Page 6
101
Aki Hakala
Oh yes aki is the best drummer of the world, I love it when he edited his drums and the songs of the rasmus the drums makes perfect.
Aki is the best drummer in the world! His style is unique, always innovates with new rhythms in the band. He is very devoted to his work, is an exceptional person both with friends and families like us fans
I think that he is one of the best drummers of the history mas for the quantity of time with The Rasmus! And it is mas for the excellent convinaciones mas that it realizes and with all his inspiration and mas for managing to be every better day!
Best band, best albums, best songs therefore best drummer ever
V 22 Comments
102
Chester Thompson
All the way down at #89? This guy has one of the closest, if not the closest, drumming style to Phil Collins who is in the Top 30. They drum together live after all! - Oneside
V 1 Comment
103 Budgie
104 Shaun Foist
105
Dave Mackintosh
. NOT EVEN IN TOP 20? ...
THIS GUY IS SIMPLY THE BEST IN THE WORLD.
HAS THE ABILITY TO PLAY ALONG WITH THE FASTEST OF ALL SOLOS AND RHYTHMS.
HE CAN PLAY ANY DRUM BEATS BY ANY OF THE DRUMMERS HERE. BUT NO OTHER DRUMMER HERE HAS THE POTENTIAL TO PLAY THE BEATS PLAYED BY HIM.
WATCH HIS DRUM SOLOS ON YouTube. HEROES OF OUR TIME IS SIMPLY AMAZING.
His speed is simply amazing, also keep in mind that he keeps up that incredible speed for about 7 minutes straight, he should be higher up
omg idk y this dude isn't already on here. his speed beats everyone on this list easy, just listen to Revolution Deathsquad
No. 100? Is this a joke? This guy is incredible!
V 2 Comments
106
Bob Bryar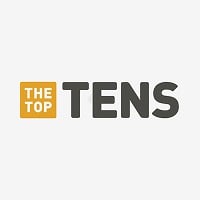 My Chemical Romance are so amazing but they were 10x better when Bob was in the band. Since he left them something has been missing. They used to play with so much energy but now it's not there.
Bob might not be a member of MCR any more, but he still lives on in fans' hearts and deserves a much higher place in this list.
The best drummer in the world Bob! He is my inspiration and my reason for exist
I play drums and Bryar is all I look up to... He was brilliant in the Black Parade era and his talent is so heartfelt, you can hear the skill and passion in every beat. You don't find that everywhere...
V 12 Comments
107
Shannon Lucas
love em'
108
Stephen Perkins
there's a reason that janes addiction are legends, perkins should be top 20 at least!
Of Jane's Addiction, Porno for Pyros, and Banyan, Perky is a rock god, looked up to by other drummers for decades, he will melt your brain live.
109
James Kottak
Pure energy! Simply amazing drumming! James Kottak should definitely be in the top 10. He is absolutely fabulous to watch live!
This crazy stickman is unbelievable! His performance and his skills are beyond awesome! He has been an excellent addition to Scorps for over 10 years. He rawks! - ScorpsSistah
HE KICKS ASS BEST DRUMMER EVER LOVED HIM, I SAW HIM IN PORTUGAL SO NICE, FULL OF ENERGY, 10 TEN DRUMMER, THAT'S FOR SURE (SORRY IF BAD ENGLISH)
KOTTAK ATTACK... ROCK & ROLL FOREVER... JAMES KOTTAK IS A HUMAN MACHINE GUN... THE EPITOME OF ROCK AND ROLL... ANDY GREGERSEN... (MACHU ASNO)
V 7 Comments
110
Cobus Potgieter
Man has extreme fluidity when playing and has some major hidden skills up his sleeve.
Hey might just be a youtube drummer, but he deserves a lot more attention than he does right now. Insane skills.
V 1 Comment
111
Neil Sanderson
Amazing drummer. He also plays piano and sings backing vocals.
Awesome drummer... I can't believe he's this low on the list.
Neil is an awesome drummer and backing vocalist!
V 1 Comment
112 Jake Garland
113
Flo Mounier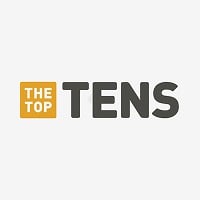 Flo Mounier is the drummer of technical death metal band Cryptopsy. He has toured Canada, Europe, Japan, Australia and the United States as a headlining act over the last 24 years, and combined record sales have reached over 300,000 copies to date.
114
Ronnie Vannucci Jr.
If there is anyone who knows the meaning of filling up the sound of a drum kit: it's, The Killers own, Ronnie Vannucci's Jr. Whet here he is keeping time or crashing out on his 18" hi hats he is almost always using every limb to play and fill up the bands sound. His independence of each of his hand and feet are nearly perfect. Listen to tracks like Move Away or The Way It Was. This classically trained jazz percussionist bring such a unique sound to rock n roll. You cannot understate Ronnie Vannucci's value as a drummer and performer!.
RONNIE SHOULD BE NUMBER ONE! He is a drumming animal! He puts so much energy and passion into every song. Just watch the clip from the Wembley gig before they played 'From here on out' then you'll know what I'm talking about.

Ronnie Vannucci Jr = LEGEND
Ronnie Vannucci Jr... Need I say more?

He's an awesome drummer and hard to cover as well, the way he bonds with his band and their music is just inspiring; to me as well.

An Amazing Drummer who deserves more credit.
The guy is a legend. His passion and skill are phenomenal.
V 11 Comments
115
Topper Headon
Topper Headon provided the beat for one of the greatest rock bands of all time, the Clash. He could project power, but with feel and musicality.

He was also one of the most versitile drummers ever. Whether it was hard driving punk rock, or reggae, jazz (or whatever else), he could do it all. Just listen to all of the different tempos and styles of music on London Calling and Sandinista. Vastly underrated drummer.
London Calling was one of the best albums of the era. Its multi-dimensional nature was due to Toppers drumming. Headon made the Clash --- neither Strummer nor Simonon were particularly good players. What made the band was Topper's drumming. Before and after him, there was no Clash.
Come on! Topper should be in the top 50 without a doubt! His style influenced so many drummers who came after and he is multi-instrumental as well.
116
Virgil Donati
Absolutely agree!.. Played drums for the best part of 30 years in bands from fusion to punk, seen most of the greats in clinics, bands and otherwise.. In my opinion, from his syncopated patterns, odd time stuff and general mind screwin genius on the kit, I've NEVER!, Seen or heard anything, or anyone that comes close to virgil! (how good do you have to be to be admired by "weckl") from. The only reason he didn't get the "dream" gig was mangini was 20 years younger with better hair!.. Just saying!
This guy blows everyone out of the water. Drummers like Lars are mainly famous because Metallica write great songs. You don't need to be amazing to write a good song.
You guy's obviously havent heard virgil,he's at least in the top 5.
Virgil should be in the top 3 without a doubt.
V 4 Comments
117
Martin Lopez
Opeth drummer has fantastic symbol work and a Latin style with some amazing death metal stylings, the guy is the best drummer I've heard, so diverse.
V 1 Comment
118
Mike Wengren
Another under appreciated musician. I know Mikey's drum beats anywhere. He has so much passion for what he does; you can feel it in the way he plays. You can feel it in the way all of the men of Disturbed do what they do. Mike should be a hell of a lot higher in this list than he is.
This is so sad. Mike Wengren is 133 on the drummer list? The man is a genius! All of the men of Disturbed are geniuses. What is the problem with the people that put together these polls? The men of Disturbed deserve better.
Oh come on. Listen to this guy's beats. I'm sure most of you have listened to DIstubred - aspasiz
Mike is a sick as drummer that has made the best drum beats, he should be in the top ten - dillbanger
V 2 Comments
119
Steve Jocz
Well... for a rock band, we need a very good guitar player, a very good bass player AND a very good drummer. Sum 41 is a very good band so Steve Jocz IS a very good drummer. He must be on the top 10 :D I'm gonna see them in 13 July in France and it's my second show of them and no one can tell me that this band sucks.
Sorry for my English I'm French
Steve Jocz from SUM 41 is one of the best drummers of all time! Check his drum skills in Screaming Bloody Murder! The new album from SUM 41! It's heavy, and it's awesome!
He is highly under rated! Not saying he is the best but he should be higher than this, much better than Tre Cool and easily can do what travis can!
This shouldn't be for him! He should be in top tens
V 21 Comments
120
Hal Blaine
I know he plays on a lot of Elvis songs alongside DJ Fontana. When you play for Elvis, it means you must be able to play a lot of different styles.
PSearch List
Recommended Lists
Related Lists

Top Ten Most Overrated Rock Drummers
Best Hard Rock-Metal Drummers

Most Influential Rock Drummers

Best Hard Rock Drummers of 2009
List StatsUpdated 23 May 2017
148,000 votes
511 listings
10 years, 135 days old

Top Remixes (165)

1. John Bonham
2. Keith Moon
3. Neil Peart
Hypernova007

1. Danny Carey
2. John Bonham
3. Ginger Baker
TKE_BNuts117

1. Shannon Leto
2. Rob Bourdon
3. Jimmy The Rev Sullivan
rishabhpurohit
View All 165
Posts
This is not right
d3rrick95
Best Drummers
Toolarmy
Best Rock Drummers List Is A Joke!!!
Crazydudewithabeard
Best Rock Drummer.
MASAI97
This list is rediculous
nickblack
Error Reporting
See a factual error in these listings? Report it
here
.