Best United States Capitol Cities
The Top Ten
1
Washington, DC
By the way it's spelt Capital not Capitol, that one means a government building like Capitol Building.
I'm dyslexic sorry!
2
Oklahoma City, OK
But what about the monster EF5 tornadoes?
OKC has come up light years since 1990. The Bricktown area (entertainment district) is awesome.
3
Nashville, TN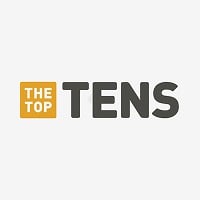 Very organized, clean and beautiful compared to Memphis.
Memphis is trashy, meanwhile Nashville is cleaner, tastier, and louder!
Thais placer is ROCKING! YouTube hace todo love it! It is homepage of music. Of you're planning yo vacaciones it's a crear place. (Oh and it is nicknamed Music City.)
4
Austin, TX
One of the biggest live music scenes in America and some of the friendliest people you'll ever meet. Also as green as San Francisco and Portland. Austin is truly a weird experience, considering the liberal style in the middle of Texas. Trust me, Austin isn't just the best city in the South, nor just the best capitol, but one of the best cities in America.
I seriously voted Austin because I'm from Texas...and um, I don't need a second reason. Long live Texas!
It's the capital of Texas! Therefor it is bigger and better!
Our saying "Keep Austin Weird"
5
Honolulu, HI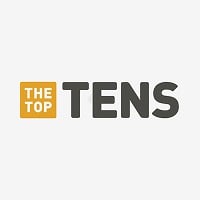 Honolulu is the capital and largest city of the U.S. state of Hawaiʻi. It is an unincorporated part of and the county seat of the City and County of Honolulu along the southeast coast of the island of Oʻahu.
Tropical...shall I say more?
I really don't know. Are you overrated? It's only decent to visit but never to live. I would push this further down.
6
Phoenix, AZ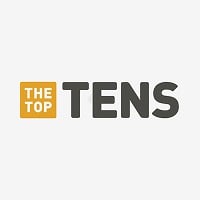 Phoenix is the capital and most populous city of Arizona, with 1,626,000 people. It is also the fifth most populous city in the United States, and the most populous American state capital, and the only state capital with a population of more than one million residents.Phoenix is the anchor of the Phoenix ...read more.
Capital of the most free state in the entire nation.
7
Boston, MA
Boston is one of the oldest city in U.S. A with nice museums, MiT, Boston college and Harvard and the home of the Red sox, Celtics and Bruins
I hate Boston
Crappy capitol.
Boston is 💩.
8
Des Moines, IA
Beautiful capitol building.
Beautiful and clean!
9
Atlanta, GA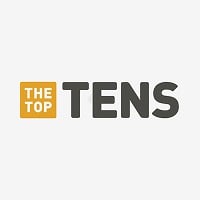 Atlanta is the capital and most populous city in the U.S. state of Georgia. With an estimated 2017 population of 486,290, it is also the 38th most-populous city in the United States.
10
Denver, CO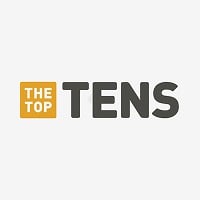 Denver, officially the City and County of Denver, is the capital and most populous municipality of the U.S. state of Colorado.
Denver that is so cool
Its only fun if you smoke weed
The Newcomers
? Trenton, NJ
The Contenders
11
Indianapolis, IN
Gorgeous and clean, I love Indy. We have the Indy 500 and we are the home of basketball. Gotta love it here.
Best city ever glows better than any other city in the country
12
Madison, WI
What a beautiful and liberal city
13 Richmond, VA
14 Albany, NY
15 Boise, ID
16
Columbus, OH
Light years from being a "Cow Town". Great downtown; great college atmosphere; employment opportunities galore; plentiful upscale shopping; and of course, O-H!
I moved here from Atlanta and I have made more friends here in 2 years than I have made in Atlanta in 5. Columbus is an awesome place. A lot of beautiful areas, even in the inner city. The college vibe here is amazing, especially during an Ohio State game. Great shopping at Easton, Polaris, and Tuttle Crossing. Amazing schools and college oriented. Its also half way between Kings Island and Cedar Point Amusement Parks. I love Columbus.
I was born here and lived there for about 13 years so I know this city is great in a lot of ways
17
Salt Lake City, UT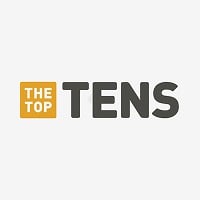 18
Sacramento, CA
Most beautiful capital in the USA located along the Sacramento River. There are trees from every country surrounding the capital. The restaurants are wonderful. Every year Sacramento celebrates food to fork, jazz jubilee, etc. and they are now building what will be a state of the art basketball arena downtown. The community is great!
Sacramento is located in a wonderfully geographical place. It is located an hour and a half from the most beautiful scenery of breathtaking Lake Tahoe and the Pacific Ocean. Sacramento has great restaurants, culture, and great weather.
Sacramento is very nice place to go, if you see the capitol it will kind of remind you of the U.S capitol in Washington DC. I am from Chicago and Chicago is very beautiful but my family is from Sacramento besides parents, I was born in Sacramento, CA and I got a tour of it yesterday and it was beautiful, Downtown is beautiful and the arena is cool. Sacramento is an amazing memory I will never forget and I want more people to know about Sacramento and Chicago.
As Sacramento is getting larger it midtown continues to have that old town feel. It is the most diversity cities I've been to that people get along. Within 2 1/2 hours in every direction are some of the most beautiful cities, oceans,mountains as well as Ski resorts.
The city itself has more tress and greenery. However, with the climate changes the winters are warmer and summers get hotter ever year with few summer day climb to as high 107 degrees. However the spring and fall season are there most desirable.
I've lived in Sacramento most my life and have all my family within 5 miles.
19 Charleston, WV
20
Raleigh, NC
It's a fine Capital city located next to reaserch triangle park and within 30 mi of three top teir universitys (NCstate,UNC,Duke) it has a high level of education with a median salary of 70,000 it has plenty of great jobs. And altough those who represent the districts of NC on capital hill sometimes make national news for contravertial descion politically most people feel their voice is heard and respected
21 Little Rock, AR
22
Baton Rouge, LA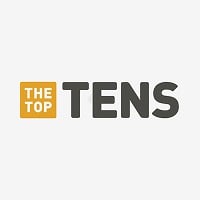 23 Montpelier, VT
24 Augusta, ME
25 Salem, OR
26 Bismarck, ND
27
Harrisburg, PA
Harrisburg is a beautiful capital, it has a lot of beautiful buildings.
28 Concord, NH
29
Santa Fe, NM
It has great food, great culture, amazing stores, nice history, awesome skiing, very beautiful in summertime, this is one of the best places to go on a vacation!
Never been but seeing pictures I would rate it high up there.
It's way too small to make it in the top tens list but great mountains

30 Lincoln, NE
31 Hartford, CT
32 Jackson, MS
33 St. Paul, MN
34 Lansing, MI
35 Tallahassee, FL
36 Springfield, IL
37
Juneau, AK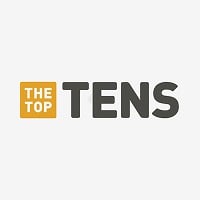 BAdd New Item