Best YouTube Cover Artists
1
Boyce Avenue
Uhm... Lets get somthing straight here... Half of that top 10 is lucky to have done songs with Boyce Avenue.
My love for these boys is immeasurable! I Love Boyce Avenue with all my heart. Alejandro sweetest angel voice I've ever seen, Fabian and Daniel.. Two people with an amazing talent. I love very much these guys des the first time I saw them singing with Fifth Harmony was passion at first sight, I spent a month researching videos of the band, things about them, anyway. They are undoubtedly not one the best covers of the world, they are so good that even some songs that they sing other artists arrive get better in their voice, the way they have... I LOVE BOYCE AVENUE hope to have the honor of You know them someday.
Alejandro's voice is magical! Their covers are brilliant and they aren't a carbon copy of the original. Fabian and Daniel are also awesome musicians.
Nobody even touches boyce avenue...
2
zeldaxlove64 (Christina Grimmie)
I have been subscribed to Christina for over a year now, and with every song she has never failed to disappoint. Her vocals are always amazing and she is a natural born performer. She will surely have a future in the business, well deserved.
She is real. It's just her and her piano, up front. No recording and editing or anything, it's all live and in her house. She's also coming out with her second album full of originals and she's come so far. She's definitely inspired many people to sing, that they don't need anything technical to be noticed.
RIP Christina Grimmie... Inspired me so much even though I discovered her after the tragic news. I started to play the piano and sing due to her and that I will never be able to meet my idol (well I hope I will be able to meet her I heaven) breaks my heart. She was so talented, realistic and down to earth unlike lots of other singers. Well she is singing for Jesus now and she must be really happy...
Christina is my hero. She is so amazing and so pretty. She deserves to be at the top. She inspires people to do amazing things. She works hard and every new video I find, I share with my friends. I hope she ends up being recognized for the amazing things she can do. Best singer I've ever listened to.
3
Madilyn Bailey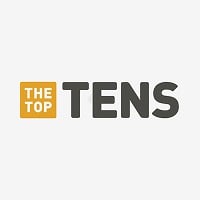 Madilyn Bailey is an American singer songwriter from Wisconsin who became famous internationally through her YouTube covers of popular hits.
A million times better than Megan Nicole. I like Megan, but the best studio in the world couldn't make her sound better than Madilyn recording herself on her laptop. Disappointed in this positioning. Definitely deserve to be number one.
ARE YOU PEOPLE CRAZY? MADILYN BAILEY SHOULD BE THE 1ST! WHY IS SHE HERE?
Her songs make me CRY! She's a beautiful singer! She makes us all connect to her music in a way that no other singer can do. She knows how to make you understand the meaning of the song. She gives you a reason for the song to have meaning. She makes her songs sound better than it was originally sang! You go Mads!
One of the prettiest and purest voices on YouTube.
4
megannicolesite (Megan Nicole)
I love her eyes and she has an amazing voice. I think she has influenced many people and hope to see her get a record deal soon.
Her YouTube videos have a professional look to them. She is so talented and cute as well!
Megan Nicole is so pretty, has such an amazing voice, and is so sweet!
I lover everything about Megan. I mean, her voice, her hair, her eyes, just everything there is. For me Megan is the best out there and so what if other people thinks badly of her? I will still continue supporting Megan for the rest of my life. :3
5
TheSamTsui (Sam Tsui)
I love Sam's voice more than any singer's,his voice's not alike anyone's...I love him...he's the best by far
Sam Tsui is really one of the best cover artists on YouTube. He reaches into our hearts through his voice and his smile while he performs! ❤
I love Sam Tsui! He's an amazing singer! And he is a huge inspiration because of how he became famous while still going to school and getting an education at Yale!
Sam Tsui is the best, he has genuine passion for music...which shows through in every song rendition he does...and a Yale graduate at that!
6
Kurt Hugo Schneider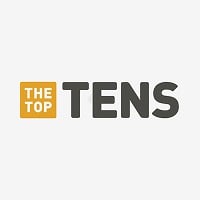 Kurt Hugo Schneider (Born September 7th 1988) is an American musician and producer, best known for his works on YouTube and collaborations on music with other YouTubers, most notably Sam Tsui.
Kurt Hugo Schneider only does a few covers but without him, the other cover artists like Sam Tsui and Max Schneider won't be singing their hearts out. Kurt Schneider produces music that is more amazing and beautiful than the original song. And he can play any instrument. ❤
Kurt is an amazing musician and can play so many instruments it is crazy! I mean who can play the recorder like a pro?!?!
Kurt plays a lot of instruments. He can sing, do terrific arrangements for songs and covers and produces songs. Plus, he is better when it comes to difficult circumstances and is more logical when it hits his face right on.

I'm biased by his singing, haha.
I'm shocked that Kurt is #10. I mean he is good on instruments. I know that he does a little singing but without him, I think everything will be like the original song they covered. Kurt produces music so good that it will make the song even more beautiful.
7
Chrissy Costanza (Against the Current)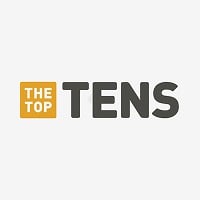 Christina "Chrissy" Costanza (Born 23rd August 1995) is an American musician and internet blogger, known for her works as a cover artist on YouTube and as the lead vocalist of the New York-based Pop Rock/Pop Punk band Against the Current.
I started my journey to listening Hollywood songs through Chrissy by a lucky coincidence and she has not disappointed ever. You should be on the top of the list!
She puts her own vibe into each song without ruining the original vibe of the song... my favourite her cover of "I wanna get better" from the bleachers
Chrissy's voice is unique in it's own way. Her personality is awesome and the way she interacts with her fans is just so warm. Covers of against the current have their own different style and flavour in every cover and not just plain 'copying'. Their singles are awesome as well
Woah, why does Chrissy is the top 7 and Tiffany is the 6th? It looks like Chrissy is better than Tiffany! Her voice is better than Tiffany and Chrissy can make covers of different genres like pop, rock, acoustic, etc. Their cover of Find You and Shake It Off are way better than Tiffany. Chrissy is still pretty without make-up. Anyway, I still love you Tiffany you're also amazing but I'd rather choose Chrissy.
8
cimorellitheband (Cimorelli)
Cimorelli are some of the most talented girls I know! Their music touches the hearts of many people and changes their life for the better. I've never come across a band who care so much for their fans as well as having fun and being their selves. Cimorelli have helped me through some really hard time and dark places as well as making me stronger and taught me how to feel good about myself, they have honestly saved my life! I don't know where I would be with out them! I will always love and be thankful to Christina, Katherine, Lisa, Amy, Lauren and Dani (Cimorelli)
Cimorelli is like my idol they are so good at singing I want to be like them!
Cimorelli are the BEST! Their cover are so much better than originals. I love them
They all have amazing, talented voices. Yes, they do use autotune sometimes, but if you watch the "SIng Anything Challenges" and some other videos, they don't have any autotune. And Lisa? Whoo! She's so good.
9
TiffanyAlvord (Tiffany Alvord)
She is an amazing singer and she has really mastered some of her covers well. She is succesful and loyal to her fans.
She's the best singer ever! Her voice goes well with any other singers and the fact that she writes her own songs is just simply mind-blowing :) I love Tiffany so much she's my idol
She's amazing, she and megan nicole are probably the best. Also, their covers are really fun!
Her voice is so clear and beautiful. I love how she wrote songs herself instead of just doing covers. I wish I had her voice seriously it is so pure and amazing. LOVE HER. Megan Nicole and Tiffany are the best
10
Gabrielle Aplin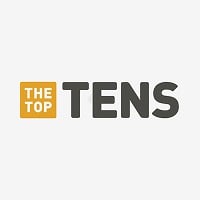 Gabrielle Aplin is an English singer-songwriter. Aplin came to public attention after she gained a large online following by posting acoustic covers of songs on her YouTube channel.
So amazing. She should be way higher than she is (no offense to any of the other artists. I love them all! ) such an amazing singer! So much soul, you can really feel the emotion in her words!
Underrated but really really talented. She deserves to be higher than this, obviously.
Amazing singer. really! That's why she got picked for the john lewis Christmas advert 2013
The Newcomers
?
Pidok Jacob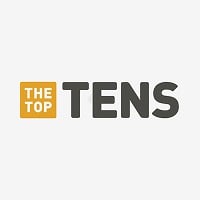 One of the most under rated YouTube cover singers that sings in his natural voice, in short, no auto tune! 👍👍👍 - mavicdmax
The Contenders
11
Sarah Close (SarahClose1)
She sings a variety of different songs. From the top ten to artists I have never heard of before. Her voice is stunning. I could listen to her every second of every day. Every time I see a new video of hers pop up on my feed my mood instantly brightens because I know it will be good.
Sarah is amazing. Her voice is beautiful, and she does everything live! Look at her bloopers and you'll see how good she truly is. She also has an amazing personality
Its just her and the piano and it is so very beautiful.
Absolutely amazing voice and personality. She really makes the songs her own.
12
Alex Goot
He got the feelings. He's more on passion and not just showing off. NOT LIKE CHRISSY COSTANZA. I hope he'll stop making collaborations with her. Instead he can do it with boyce avenue and tiffany alvord
He uses variety of instruments and what's MORE?! His music is HOMEMADE! His music is too rich that you can (even if it sound impossible) hear a lot of sound that really produces MUSIC! He revolutionize every cover he makes!
Alex Goot's voice is so amazing! I just love him!
He is just a great musician, even if I like also tanner patrick and max schneider, but alex goot is more than original
13
Nick Pitera
Have your heard him change from a man to a woman voice, stunning
His vocal range is so good
Craziest range ever!
14 Annie-Rose
15
Daniela Andrade
Whoever doesn't like her is because they haven't heard her. Just go listen to her you guys. Shes an angel. She should be on the top 10, if not the top 1!
She has a breathtaking voice
She is amazing! Her rendition of La Vie en Rose is wonderful! Totally recommend her channel
I first came upon her voice while watching an episode of "Suits" and they were using her cover of "Crazy" (Seal). I immediately Shazam'ed the song to find out who the amazing voice belonged to. Now she's on repeat in my playlist!
16
Shawn Mendes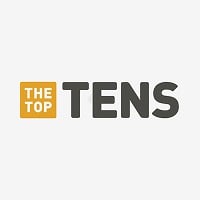 Shawn Peter Raul Mendes is a Canadian singer-songwriter and model. He attracted a following in 2013, when he began posting song covers on the popular video sharing application Vine.
Comments be saying he's hot, but GUESS WHAT? You can't complement his singing because he sings thru his nose. What makes a good cover artist is the fact that they can do something unique to a song to make it their own (which, other than nasal vocals, he doesn't do). Jade Novah should be on this list, not vanilla like this. Every cover seems to be better than the original, she makes you love songs you previously hated, and she deserves so much more credit than she gets. Her range, runs and control are just flawless and she even has personality unlike this guy.
If you think his singing is good, you need help. His voice is nasal and annoying. His technique sucks and his looks are the only thing carrying him. Cue the defensive, offended, weirdly devoted fans. I will be praying for your ears.
Shawn has absolutely changed my life for the better. He's taught me that anything is possible, even for someone as young as he is. He has one of the most unique voices in the music world. He definitely should be higher up on this chart."
I don't see why Shawn Mendes isn't higher by now, he clearly has one of the best voices, and he's releasing original songs on ITunes now. Going on tour with Austin Mahone, I think he's worthy of number one.
17
Kina Grannis
I really love Kina Grannis and her songs especially Cambridge. I just love how her voice soothes me whenever I feel down. Even though the songs are a little bit depressing, it somehow manages to lift my spirits up. Weird, huh? But that's the reason why she is a great singer.
She definitely deserves to be in top 10. Her songs are incredibly amazing!
She's awesome in everyway especially her voice! No one could beat that
Kina Grannis is the best on YouTube! :) I allways forgot her name and must search for hours but, she is the best
18
ThePianoGuys
They are amazingly talented in the way that they put their songs together. And not only do they have great covers and mash-ups, they have very cool and visually pleasing videos on the planet!
Some of the best musical talent on YouTube. Their covers are just as good as original songs, and they should totally go on a concert. Go buy their album now. They are seriously amazing.
They are awesome. All you musicians out there, I demand - I implore you to check them out RIGHT NOW. They are beautiful, talented and funny.
How did this not make the list? Some of the most talented musicians in the world contribute and an auto tuned karaoke singer is number one?
19
Ahmir
This site is rigged - no matter how many times I vote thumbs up it never adds it! Rigged!
Covers the best artists in the world
There awesome
20
Mike Masse
Bar-none the best cover artist! I have seen him perform live many times and his voice is gold!
Radiohead, Rolling Stones, Beatles, U2, you name it. Mike Masse is the most underrated singer/songwriter/cover artist on YouTube. His versions are extremely close to the originals and he remains faithful even to vocal phrasing and turns in each song. If you haven't heard him yet, you're being deprived.
Not many artists, including the original artists, can mesmerize me with their songs as Mike Masse and his friends playing at the local pizza joint. Absolutely flawless voices, harmonies, instrumentals and of course the choices of songs to cover!
Mike is one of the best on Youtube. From his nearly flawless delivery of a cover song to the near perfect sound quality. I have never been disappointed with any cover song Mike and Jeff and friends have presented us. It's not just turn on the camera and play hoping it sounds ok, Mike puts a lot of work and effort into these videos and it shows. The only thing better would be a collaboration between Mike and Puddles Pity Party.
21
Superfruit Aka Mitch Grassi and Scott Hoying
I. Love. Mitch. And. Scott. THEY ARE AMAZING! Mitch is the QUEEN! I don't know why Pentatonix doesn't get much love. They are amazing! I found them when my sister was doing a choir. I'm actually listening to them right now. I ESPECIALLY love Imagine. My friends said they were going through a "pentatonix phase" and I joined them, and here I am now, looking up excuses to show how amazing they are. I learned two parts to the White Winter Hymnal (Scott ad Mitch). I am absolutely in Love with them. I hate how they get so much hate! My sister hates Mitch and I'm like: Bro. RAWRR! They really are amazing and deserve so much more love. #ScottAndMitchTeamSlay!
These guys are SUPER talented. I know, they're from ptx and I'm so glad that ptx is so high on this list but SUPERFRUIT is like an extra channel on their own. They have 2 medley kind of covers that have gained millions of views and they are just all around AWESOME.
YES! Mitch and Scott are amazing when they do covers of songs! They are now singing their own songs, and have released the album Future Friends.
Mitch and Scott are amazing in millions of ways, and I love their YouTube channel!
22 Liam Horne
23
Karmin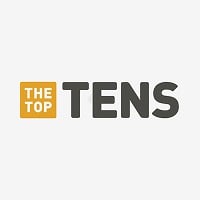 Karmin is an American pop duo consisting of Amy Renee Noonan and Nick Noonan. The name of the band is a portmanteau made from the Latin word carmen meaning "song", and the word karma, making the name Karmin.
LOVE LOVE LOVE THEIR MUSIC. So glad they're getting known, original songs are the best, love how she raps, her style, everything. Huge Fan. Recomend it a 100%. My favourites are Your Love, Look at me now, Hello, Brokenhearted and Coming up strong. AMAZING MUSIC.
I love everything about you.. <3 I hope I see you before I die... :)) I'm your #1 fan!
24
Jackie Evancho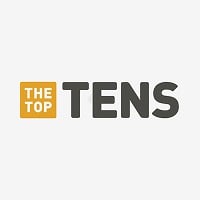 Jacqueline Marie "Jackie" Evancho (born April 9, 2000) is an American classical crossover singer who gained wide recognition at an early age and, since 2009, has issued an EP and seven albums, including a platinum and gold album and three Billboard 200 top 10 debuts. Evancho's 2017 album, Two Hearts, ...read more.
She got her start on YouTube, and continues to this day. See her duet of "Hallelujah" with Peter Hollens. Over 1.6 million views.

See also her performance of "Bridge Over Troubled Water"- only on YouTube. Over 2 million views.
"Can You Feel the Love Tonight" at the 2013 Independence Day concert. Over 4 million views (and a cast of thousands) - BobG
I love her! She pours her emotions into her song and I believe that with much as in much practice, she could be in Justin's league even though we know Justin is in a league of his own
What a treat! Jackie put her entire Milwaukee concert on her YouTube channel! - BobG
25 Iro Graonidou
26
Lindsey Stirling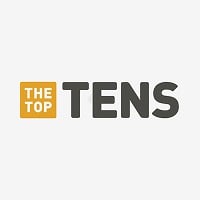 Lindsey Stirling is an American violinist, dancer, performance artist, and composer. She presents choreographed violin performances, both live and in music videos found on her eponymous YouTube channel, which she created in 2007.
Wow! Her violin skills are awesome
She plays the violin AND dances! Half the people in the top ten do a cover with Lindsey.
She's incredibly passionate and you can totally see that. She's so good it's unreal.
Lindsey is my idol. She is so amazing I can hardly stand it!
27 JRA (J.R. Aquino)
28
Max Schneider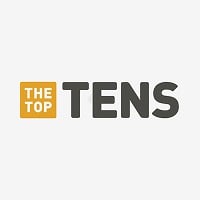 Maxwell George "Max" Schneider, known professionally in music as MAX, stylized as MΛX is an American actor, model, dancer, songwriter, and singer.
So cute and with an amazing voice, I surely love him. When I first heard him, I became totally addicted; for sure, he's my number 1!
There is so many covers, and his voice is so beautiful. Along with a beautiful voice, he is really cute. Have his songs on replay no stop! He should be number 1!
I can't stop listening to his songs, his voice is so col!
I totally like him!
Some covers are better than the original. I really like the way he dance.
29
MeganandLiz (Megan & Liz)
Megan and Liz blew me away the first time I heard them! They took pop songs that I hated/didn't really care for and made them sound like they had written them themselves! Their voices are incredible and their harmonies are fantastic! Check them out.
They are so amazing! Been their fan for a year. I love their pop girly style.
Megan and Liz are AMAZING! Why aren't they in the top 3!
They started off on youtube and have been there for awhile now. They deserve the top spot. They even opened the iheartradio concert and went on tour.
30
maddijanemusic (Maddi Jane)
Maddi Jane deserves to be on top. She's just incredibly amazing and she captures every people's heart. Her music is just totally unique and extraordinary. It's not jusy about her talent but her personality. She always get to take some time to interact with her fans online. She's the most beautiful (in and out) person ever and the sweetest girl.
I love maddi jane! She's have a amazing voice, she's beautiful
Incredible. people who don't vote on her, have definitely not listened to her
She is pretty and cute little Singer! I love her!
31
skillzaisherebooya (Conor Maynard)
Watch "Rihanna - What's My Name ft. Drake"... And just be patient during the rap. Well, you may like it, but I don't. Conor has an amazing voice though. Some of his songs are hit & miss, but the winners are legit!
Don't know why he's not on the top. His covers are simply perfect, although he's been singing trash recently.
He is the not exactly a cover artist. But his covers are amazing as everyone knows.
He is an amazing singer and I am surprised he is not higher on the list.
32
TantrumJas
Love her voice and the quality of the sound of her covers are great. She's pretty young and has already produced her own music. Love love love.
She's only young yet has the voice of an angel
She has a wonderful voice, and a lot of talent for her age.
She had an amazing voices I ever heard, and she is only 15!
33
Kradness
OH MY GOD YES HE IS ON THE LIST
34
jayesslee
Their songs are of a really good quality (microphone quality).
Sometimes their covers are very different to the actual song and they add harmonies which sound really good!
Their voices harmonize so well together and they have lovely personalities!
They're the most natural YouTube artist : P
They are just really... Umm, I don't know what to say, maybe THE BEST!
Their song and voice are very beautiful
35
Bria Kelly
Bria Kelly can do this with her voice that no one else on this list can.
36
Tanner Patrick
Come have you heard his voice or not is amazing
He is good at his pop production, and has a basically good voice, and good looking guy.
Best of the best, definitely deserves a higher rank
Some if the best vocals I've heard in this decade
37
Pentatonix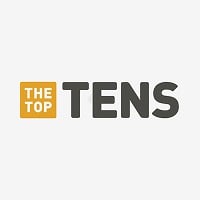 Pentatonix is an American a cappella group from Arlington, Texas, consisting of vocalists Scott Hoying, Mitch Grassi, Kirstin Maldonado, Kevin Olusola and Matt Sallee.
They should be number one. Some of the best musicians in this list.
Their cover are better than the originals... They should be number one
Obviously, they are the music.. They do not depend on instruments.
They should be at least #2 behind Boyce Avenue.
38
Austin Mahone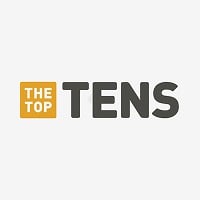 Austin Carter Mahone is an American singer and songwriter. He is currently signed to Young Money Entertainment, Cash Money Records and Republic Records.
So cute, so talented, a lovely and the SWEETEST voice
Love him you rock austin
39
Julia Sheer
Ju8lia should be the first
Come on guys.. Julia Sheer has a beautiful voice and is actually kinda hot and and much better than Chrisy Costanza(in singing talent)
love this
40
Tyler Ward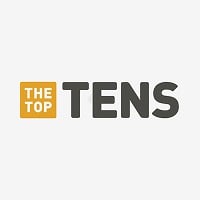 His rock version was "full of beat". He can change the boring song became an energetic song
His voice is awesome. Amazing cover artist. This guy's got amazing covers, and his originals are also awesome.
Some covers are actually better than the original. He's so talented!
He is so cut and so good me and my friends are obsessed with him
41 Chloe & Halle Bailey
42 Richelle Ziola
43
Noelle Maracle
There are too many of these categories to vote - check out Best Singers Born after 1996 - Noelle is amazing!
Deserves to be much higher on the list. Incredibly beautiful voice. Her voice is many things, she's so versatile. No one I'd rather listen to. The way she sings is just mesmerizing. She has that voice that you could just close your eyes, listen and be taken away. Beautiful girl, amazing talent.
I've listened to many of the singers ahead of her and to be frank she easily surpasses most of them. Has a beautiful quality to her voice and sings with so much expression and emotion. Richly deserves to be in the top ten! Check her out!
Absolutely deserves much more recognition. Incredibly beautiful voice and sings with such expressiveness. Her voice just takes you away. There is no one currently better in my opinion. Just a gorgeous voice!
44
Peter Hollens
I really enjoy his "Hallelujah" duet with Jackie Evancho. - BobG
He's so natural and makes every single sound in all of his videos, not just the singing!
Peter Hollens is by far my favorite singer on YouTube. All of his songs require so much time and pure talent. I would argue that he is one of the most talented singers of this day and age, not only with physically singing but with all the acapella tracks as well...amazing. Definitely should be higher up on this list, top 5 at least!
Peter Hollens does AMAZING songs and he always have creative ideas on how to cover the song.
45
Walk off the Earth
I'm so shocked they are almost number 50. They are absolutely great and creative. Top 10 at least!
I'm actually shocked this band is near the number 50! It needs to be near number 2, as number 1!
Most creative cover band on YouTube. How are they so low?!?
Best Cover band ever
46
Before You Exit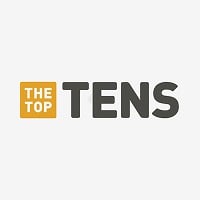 Before You Exit is an American pop rock/pop punk band from Orlando, Florida. Formed in 2007, the band originally consisted of Connor McDonough, Braiden Wood and Thomas Silvers.
Probably the band who covers songs on Youtube. I like their version of the song: What Makes You Beautiful, Some Nights, When I was Your Man, and Roar.
They're the best boy band ever! All of their cover songs are beautiful.
Before You Exit! :DDD YAY! Love you guys so much! :DD
47
William Singe
At least top 20, just a few songs to tip the acoustic cover world. Again, amazing voice
At least top 10, a lot of the cover artists at the top of the list are just big names with big production values. William can literally level most of them with just his voice.
The best voice I have ever heard, you have to watch one of his covers
Deserve to be number 1. Always sold out concerts...
48
AJ Rafael
*moans like hasnt ever before*
49 Michelle Montezeri
50
Bethany Mota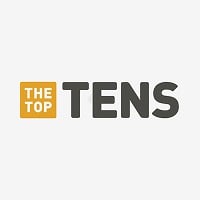 Bethany Noel Mota is an American video blogger. Starting with her YouTube channel, Macbarbie07, created in 2009, she rose to fame for her haul videos, in which she shows her fashion and style purchases via the internet.
PSearch List