Top Ten Best Cities In Pakistan
The Top Ten
1
Lahore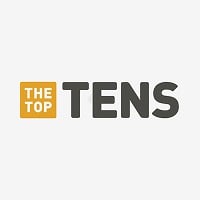 I recently visited Pakistan from England and lived there as foreigner. Lahore is one of the cities one should visit but Karachi is full of life, truly one of the most lively cities I have seen in the world, so much life in Karachi. Lahore has beautiful historical places one should see but If you have not seen Karachi you have not seen Pakistan. Also Karachi is the most modern city in Pakistan well ahead of Lahore and Islamabad - alikar84
I LOVE YOU LAHORE IT IS THE HEART OF PAKISTAN YOU MUST VISIT TO LAHORE
Lahore is a good beautiful city of pakistan but not better than Karachi and Islamabad.
Lahore is best city of Pakistan due to its environment and people.
2
Karachi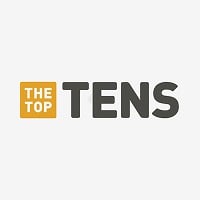 I recently visited Pakistan and its major cities from England, I found Karachi truly full of life maybe one of the most lively cities I have ever seen in the world,. With the security situation is so good now that If you have not seen Karachi you have not seen Pakistan. Karachi is truly the heart of Pakistan full of all cultures from Pakistan living in one city, there is no Pakistan without Karachi. - alikar84
And I believe the listing is little bit wrong, Karachi is number 1, followed by Islamabad and Lahore when you compare everything as a whole from diversity of food and different cultures from all Pakistan living in one city to living in contemporary style and most modern city in Pakistan. Lahore maybe number 2 because of beautiful historical sights or Islamabad as clean city. - alikar84
Karachi is truly full of life. I recently visited Pakistan and its major cities, I found karachi the most modern and most lively city in Pakistan well ahead of Lahore Islamabad and others in terms of everything. It is one most lively cities I have ever seen in the world. I believe karachi is Pakistans hear of you have not seen Karachi you have not seen Pakistan. Pakistan is incomplete without karachi
All cultures and people from Pakistan living in one city. Basically all Pakistan in one city, Seriously you will not miss any culture of Pakistan in this city. Hence I heard it is also called mini Pakistan. - alikar84
3
Faisalabad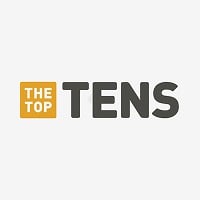 The people of Faisalabad will never let you boar in other words it is the city of smiles.
I am a Lahori, which makes me a resident of city that has a everything. But once you visit Faisalabad, you feel something that you've never felt before. Faisalabad has something which no other city has. That is its unique culture. The people of Lahore and Karachi have forgotten their true cultural identity but Faisalabad strongly retains it today. The people are very hospitable and the city itself very charming. Ghanta Ghar and the eight bazaars are worth visiting. Faisalabad might not be of that standard like Karachi or Lahore but it is place that's worth visiting.
Faisalabad is safest country for living
Faisalabad is very safest city & have great importance in cloths all over the Pakistan it is a industrial city.
4
Multan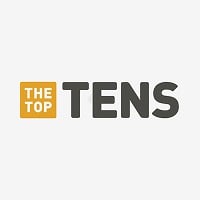 Soften heart of people'sMultan is good place

Multan is the best cit
Multan is the best city for living
Multan is the Land of Sufiya Karams
Multan has many popular historical locations, such as the Multan Clock Tower, the Multan Fort and the Delhi Gate are attractions for both locals and tourists alike. The architecture of these famous landmarks are enough to make visitors become permanent residents.
Love multan safest protected by the military
5
Islamabad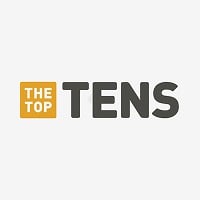 2nd most beautiful capital in world deserve to be number 1 it is more clean and green then western countries
Very beautiful city in Pakistan. Islamabad is a place of dreamz
Islamabad should be at nmbr one...No doubt it's one of the most beautiful capitals of the would
Then... it's the most beautiful city of Pakistan
Neat and clean
VIP weather
Greenville
Beautiful
This city deserve On Number 2 because LAHORE LAHORE hai...
So If u look here That Sector of Islamabad I-8, and E-7 they are like Europe
6
Peshawar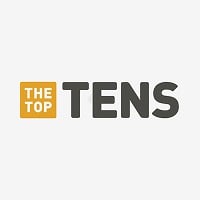 It has the most army safety and the most popular for its greenery
I have lived in Peshawar a for three years. I feel no hesitation in saying that when I heard the news of our transfer to Peshawar, I was shocked and was very upset. I would prefer living in the wild than in Peshawar. Might it be the terrorist incidents or the city's conservative nature, I didn't wanted to go to Peshawar. However, my opinions changed once we were settled. The People were extremely hospitable, the city offered anything you required and the land of Peshawar felt very protective. Despite many bomb blasts, once I heard that we were leaving Peshawar, I literally cried and didn't wanted to say goodbye. I always have desire to visit Peshawar once again and wish all the best for its people whom I witnessed sacrificing their life for our country. Such a sense of Patriotism Iis deficient in another place in the Country. LOVE YOU PESHAWAR!
Peshawar is the best city of the world. It looking not very lighted like Karachi. It is not looking like Lahore but I it because it is the city of Pathans. I love Peshawar
Peshawar is the most important city because it is the gateway to central Asia.
7
Hyderabad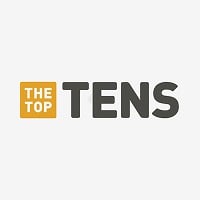 This is great city I like hyderabad sindh pakistan best city in the world hyderabad city nickname is hawa daaroon ka sheher great city
It's a beautiful country because I am a Pakistani and at least it is better then America
A calm and cool city but offers anything which residents require
Hyderabad is a great city
8
Rawalpindi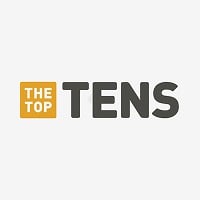 I love to live in Rawalpindi love the nights here and Islamabad is our brother cities so we cannot divide these two cities they are called as twin cities but one thing we are Pakistanis and all our cities are beautiful and we love them all as we love our hometown
Rawalpindi is the greatest, clean and green city of Pakistan
Rawalpindi is most populated city of Pakistan so its at no.4 in list of biggest cities of Pakistan
Rawlalpindi is the green city of pakistan
9
Sialkot
Sialkot is an industrial city its famous products football, hockey, leather. Garments, surgical instruments etc
I had went there and I think it is beautiful then the white house in America and I know that America is really jealous of the beautiful Pakistan their so selfish.
The city has high development index in Pakistan. Poverty level is very low. Many noteable people was from Sialkot
Very nice city&hub of Pakistan industry
10
Gujranwala
I'm also from Gujranwala, Pakistan.
I love my city.
It's very beautiful, clean & nice city.
Every Pakistani wants to visit this city because of its popular wrestlers.
Gujranwala is best city of Pakistan this is the top 5 city of Pakistan clean green, 1000+ village, rich, and real punjabis
Gujranwala is best city I have ever visted in Pakistan the best thing in gujranwala is food they are very hopetalite I love Gujranwala
Gujranwala is the best in Pakistan.It has the most yummy food in Pakistan.It is having so many farms and clean green and beautiful lands.I love my city very much
The Contenders
11
Bahawalpur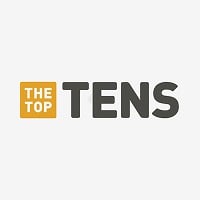 This is peaceful, neat and clean city. Good municipality and administration. More is that, this is division and remain unit in Past. Every thing is avail. More than 4 universities are spreading knowledge including QMC & UCET of IUB which make Doctors and Engineers.
Bahawal pur is the peaceful city of Pakistan.i like this city
Beautiful city.
I like this city most, because of its Beauty and Nature.
Its people are also Beautiful and Humble.
The land of black buck, palaces, loyalty and beautiful persons
12
Quetta
Because it is the most beautiful area of pakistan
Quetta is very beautiful city
Best is always best
It is the best city
13
Sargodha
I love you my lovely sargodha
Sargodha is my lovely city and I think that Sargodha is good in studies
Sargodha my city the most beautiful one
City of citrus & City of Falcon
Land of Beautiful People
14
Abbottabad
It is the best city of Pakistan. You will feel safe as everybody is sensible and educated.
A city known for its best educational institutes, Scenery, Weather, Pakistan Military Academy, Tourist Destinations!
A city with good literacy rate,liberal and advanced people snuggling together in a valley.A city with best secondary education.
I born here and if you want to live in Pakistan its best because of beautiful nature. Its not a big city so it is quiet and peaceful.
15
Bhera
Best city to live in having advance educational and health services...
A great historical city on the bank of river Jehlum. Famous for Mehndi (Hina) production.
Land of Saints and Scholars. It is being funded by the Pakistan government to protect its history and heritage.
I have visited it few times, when I visit Pakistan (from USA), as it is the city of my ancestors - as such have special place in my heart.
16
Gujrat
A very peaceful and small city with all the available facilities with famous shahi golgappas
The air is very clean as well as the tremendous scenery. The agricultural developments are ever expanding and had the potential to add immense value to the great country of Pakistan
Best land of brave
Most historical place in Pakistan
17
Jhelum
In my opinion Jhelum is the best city of Pakistan. and not just because it's my hometown. but also because it has almost everything which makes a city perfect like, mountains, greenery, hospitality, Safety, Conservative people, Liberal People, literacy rate, GDP per cap., river, history. etc. on top of that living standard is much better and yeah of course I love my beautiful hometown Jhelum. Love From Dubai.
Jhelum is more educated and wealthy.Good city of Pakistan after Islamabad.
Love you Jhelum
Home of the most beautiful people ever
18
Mirpur
Mirpur is an awesome place to live and visit, the scenery in Kashmir is breathtaking and the food is delicious.
Beautiful place to visit
Just google it to love it.
I want to visit mirpur
19
Sahiwal
Iam live in sahiwal this is the one of the best city in Pakistan
One of the best city in Pakistan sahiwal
Peaceful and clean city
Best city in Pakistan
20
Rahim Yar Khan
I think its ranking needs to be updated.
Should be in top 15
Love this City
One of the best City in South Punjab
Love rahim yar khan
Nice language and style
21
Sheikhupura
It's the city among all, because my girl live there.
I love Sheikhupura. Sheikhupura is beautiful city. hiran minar, qila sheikupura, company bagh visters no promble. former crickter aqib javeed imran nazzir muhammad asif muhammad kashif live in Sheikhupura
22
Swat
It should be number 1
Paradise on earth, the Switzerland of Pakistan, if some one want to see paradasie, so come to swat, the real natural beauty on earth
It is the best
Swat is the best city in all world
23
Murree
It is very beautiful and green place
It's a bad place and I don't like it
This place sucks
I vote for it.
24
Okara
Best city in pakistan I love okara
good city
Best city
Okara! okara! best and most beautiful cantonment but so much hot weather in okara
25
Gilgit-Baltistan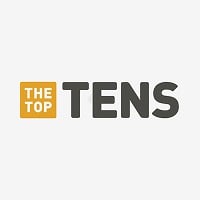 What a beautiful stunning scenic place to live your life in, I mean really living. I have a dream to live this paradise on earth, I have visited it numerous times and I am sure by the grace of Almighty I will live there.
Most beautful place at the world level
it sate
best city
26
Jhang
The city of pure people
I think jhang is the best city for middle class families.All the necessary things for living are available here.
Jhang Is Best
I love jhang
27
Muzaffarabad
Most beautiful city in Pakistan. In between the mountains where you could not imagine a village but when you see this beauthiful city which comes out of the blue. it has greenry, mountains, rivers and everything
Muzaffarabad is part of pakistan muzaffarabad is part of kashmir
Best city in pakistan
Muzaffarabd is the most beautifull place to enjoy your vacations.
28
Dera Ghazi Khan
The city of true peoples
The city of most creative mind and open heart.
One of the best city its Center of Pakistan
It should be next to MULTAN
29
Sukkur
There is a Pakistan's Strongest and Biggest bridge and its also nice seeing.
I think this is number 1 city in pakistan about seeing this scenery
Its Very Nice city it has a big hills of Pakistan
Peaceful city
30
Bannu
Bannu is the best city In Pakistan Bannu's people are very loving and careing.
Bannu hospitality is outstanding. and also business very good due to good geographic position.
31
Kasur
Kasur is the historical city of pakistan.
its history is 1000 year old
I love my city
Kasur is beautiful city. It is historical city. Famous for leather.
Saint baba bullahay shah
32
Khuzdar
Khuzdar and region around is worth visiting. The people are honest
Best and beautiful city
33
Mian Channu
Mian channu is great city All around the Pakistan...i am proud to be the citizens of Mian channu
Is Small but Good City For Living it is Call Little Lahore
A great city wd great and peaceful people in Punjab...
This is my city. people is good but traffic and encroachment is big problem. Land price very high because people can not like to move and many people live abroad send remittance to family mean people buying power is better then some other cities.

Uzair Mahmood Malik
Bhutta Center Upper Storey HBL
Mian Channu
34
Kohat
Kohat city is now e days growing in Pakistan...! - Awais_Shah
Kat is one of the good and beautiful city in pakistsn
Nice City
35
Khanpur
I love this city. It is most beautiful city in the world. I born here
36
Chiniot
City of tradition and history
I m from but my granfather is form chiniot punjabi khatri
37
Dera Ismail Khan
My sir is from dera ismail khan he says that it is very beautiful place
D.I.Khan city at the sanghum of three provice and the location is very beautiful.
Pakistan Largest university is in Dera ismail Khan, Gomal universiyy
No doubt D I Khan is the best city of Pakistan. Nice people and also famous for its food specially(halwa)...
38
Sadiqabad
Best city in Pakistan
TH MOST BEUTIFUL CITY IN PAKISTAN
39 Nasirabad
40 Panjgoor
41
Bhakkar
It is the heart of dessert
It is famous for hair oil Karna also good for best food
42
Kallar Kahar
Best and beautiull
Beautiful
43
Mamu Kanjan
Never heard of this city
44
Bhalwal
Bhalwal is known as citrus city, green, beautiful and peaceful city.
Bhail IA district bn ker milk ki export ko better key GA through citrus
Bhalwal is known as the city of citrus.
This city is full of greenery and a lot of citrus's groves.Bhalwal is also a industrial city a lots of industries are there like Noon Sugar Mill Lmt.Nurpur Pakistan Lmt.
The major thing of papularity of this city is Citrus.This city have the best citrus of the hole world.They produces a larg amount of Fesh and juicy Citrus in the world.The Citrus which is produced here Exports to hole wide world.
If there is any Citrus you will see that's belong to BHALWAL...🙂
45
Chunian
Most Safest city in Pakistan
46
Pakpattan
Pakpattan is a v beautiful city I live in Pakpattan this is a small city but this peaceful city... - Danishiqbal
47 Jaffarabad
48
Kotli
I voted Kotli because I'm from Mirpur and Mirpur isn't on the list. Bare love for all the kotlians and all the Pahari people of AK
49 Renala Khurd
50
Pando Thana
My village a beautifull place all around abbottabad
PSearch List