Top Ten Best Cities In Pakistan
westofohio
The Top Ten
1
Lahore
I LOVE YOU LAHORE IT IS THE HEART OF PAKISTAN YOU MUST VISIT TO LAHORE
I have lived in Karachi and love it but as it stands now my vote will be Lahore for many reasons. For example Lahore has better infrastructure and public transport, more cleaner and greener, comparatively less crime and people are more traditional and caring. Most of all it has all five seasons to enjoy with especially my favorite is winter in Lahore.
Stable and progressive as compared to other countries
Honestly speaking this time lahore stand best city in pakistan
V 86 Comments
2
Karachi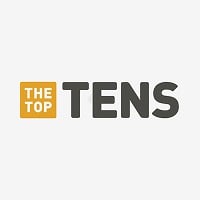 This city should've been on Number One. The educational hub of South Asia as well as the port city of Pakistan, our country is incomplete without Karachi. Karachi has everything which Lahore has like culture, elite lifestyle, high rise buildings but Lahore is deprived of some things which Karachi posses. Examples are Beaches, Port, and the bearable climate itself. I agree that 'Lahore Lahore Hai' but a person who hasn't seen Karachi hasn't seen Pakistan.
Karachi is the biggest city of pakistan
The financial hub of Pakistan.
Karachi is the second name of Pakistan because the founder of Pakistan was from Karachi.
V 81 Comments
3
Faisalabad
I am a Lahori, which makes me a resident of city that has a everything. But once you visit Faisalabad, you feel something that you've never felt before. Faisalabad has something which no other city has. That is its unique culture. The people of Lahore and Karachi have forgotten their true cultural identity but Faisalabad strongly retains it today. The people are very hospitable and the city itself very charming. Ghanta Ghar and the eight bazaars are worth visiting. Faisalabad might not be of that standard like Karachi or Lahore but it is place that's worth visiting.
Faisalabad is safest country for living
Faisalabad is very safest city & have great importance in cloths all over the Pakistan it is a industrial city.
I was born here! Wonderful place!
V 14 Comments
4
Peshawar
I have lived in Peshawar a for three years. I feel no hesitation in saying that when I heard the news of our transfer to Peshawar, I was shocked and was very upset. I would prefer living in the wild than in Peshawar. Might it be the terrorist incidents or the city's conservative nature, I didn't wanted to go to Peshawar. However, my opinions changed once we were settled. The People were extremely hospitable, the city offered anything you required and the land of Peshawar felt very protective. Despite many bomb blasts, once I heard that we were leaving Peshawar, I literally cried and didn't wanted to say goodbye. I always have desire to visit Peshawar once again and wish all the best for its people whom I witnessed sacrificing their life for our country. Such a sense of Patriotism Iis deficient in another place in the Country. LOVE YOU PESHAWAR!
Peshawar is the most important city because it is the gateway to central Asia.
Peshawar is so beautiful.
Peshawar one of the best city❤
V 24 Comments
5
Multan
Love multan safest protected by the military
The City of Saints. No need to say more!
Multan is a peace full and safe city in pakistan
Multan Is the 3rd largest city of pakistan By area and Population jo btai jati h wo bilkul ghlt h
I have Visited all big cities multan is the best and the people of multan are beautiful
Multan is the oldest city Of world
All political parties when come in rule
Underestimate Multan
Otherwise Multan will be the Great city soon and you will see
V 13 Comments
6
Islamabad
Islamabad is a very beautiful city among all
Islamabad is a modern city blessed with natural beauty. Rest of Pakistan simply don't come close.
Islamabad Is The Capital City Of Pakistan.
It is a very nice city. I was born there
V 32 Comments
7
Hyderabad
A calm and cool city but offers anything which residents require
It's a beautiful country because I am a Pakistani and at least it is better then America
Hyderabad is a great city
Hyderabad is one of the greatest city in Pakistan
V 2 Comments
8
Rawalpindi
Rawalpindi is most populated city of Pakistan so its at no.4 in list of biggest cities of Pakistan
Rawlalpindi is the green city of pakistan
Good city with rush of people n traffic
Land of one and only pindiboyz...
V 11 Comments
9
Sialkot
I had went there and I think it is beautiful then the white house in America and I know that America is really jealous of the beautiful Pakistan their so selfish.
Sialkot is an industrial city its famous products football, hockey, leather. Garments, surgical instruments etc
Very nice city&hub of Pakistan industry
Pakistan lovers, brave and Hard worker peoples in Sialkot..
I remember 1965 war against India..
ALHUMDULILAH

Sialkot Tu Zinda Rahy Ga!
V 22 Comments
10
Gujranwala
#1 in many things like (brave, nice peoples, nice foods, etc)
It is the industry of Pakistan.. Pakistan can not run without an industry..
I love my city
One of the best city of Pakistan.
V 18 Comments
The Contenders
11
Quetta
Best is always best
It is the best city
Best best best
QUETTA IS BEAUTIFUL CITY IT IS ONE OG ITS KIND IT SHOULD IN TOP 5 IT IS BEAUTIFUL THR WEATHER IS BEST BEST FRUIT N DRY FRUIT COMES FROM HERE HOME TO SO MANY CULTURES It's A VALLEY SURROUNDED EITH MOUNTAINS AND IN WINTER U R COVERED EITH SNOW AND IN SUMMER NO SWEARING NO EXTREME WEATHER NOT THST MUCH POPULAFSS NO THSR MUCH DIRTY PEROPLE R VER VERY NICE NO ARTIFICIALITY
V 4 Comments
12
Bahawalpur
The land of black buck, palaces, loyalty and beautiful persons
Bhawalpur Has Small Aeroplanes.
Beautiful pace full city number one in pakistan
Bahawalpur is the best in Pakistan. It is not only Punjab's largest by Area but also beautiful. It has many palaces,tombs,and heritage. It has great architecture. Beautiful parks,peaceful and loving people,best educational departments and many other facilities makes it the best to live in Pakistan.
V 13 Comments
13
Sargodha
I love you my lovely sargodha
Sargodha my city the most beautiful one
I love sargodha
"Sargodha" The City Of Eagles.
"Sargodha" Best Citrus Producing Area in the world
&
"Sargodhain" Consist of Lovely People.
V 3 Comments
14
Bhera
A great historical city on the bank of river Jehlum. Famous for Mehndi (Hina) production.
Land of Saints and Scholars. It is being funded by the Pakistan government to protect its history and heritage.
I have visited it few times, when I visit Pakistan (from USA), as it is the city of my ancestors - as such have special place in my heart.
15
Abbottabad
Lived there for 9months best place ever, clean, peaceful and beautiful scenery. Well mannered people too.
I born here and if you want to live in Pakistan its best because of beautiful nature. Its not a big city so it is quiet and peaceful.
Place from where Laden comes must be heart of Pakistan.
Love of my life and very pleasant atmosphere I am living in abbottabad for five years
very beautiful mountains
Very visiting areas
very calm city
awesome city
military academy kakul is situated here
harno lake is very beautiful natural lake
V 6 Comments
16
Gujrat
The air is very clean as well as the tremendous scenery. The agricultural developments are ever expanding and had the potential to add immense value to the great country of Pakistan
A beautiful city
Beautiful city
Best land of brave
V 2 Comments
17
Sheikhupura
It's the city among all, because my girl live there.
I love Sheikhupura. Sheikhupura is beautiful city. hiran minar, qila sheikupura, company bagh visters no promble. former crickter aqib javeed imran nazzir muhammad asif muhammad kashif live in Sheikhupura
18
Mirpur
Beautiful place to visit
Mirpur also known as 'kotiya na shehr' (City of Mansions) very rich people everybody lives in nice house there
Very clean city. Pahari people are very simple & brave. I'm from Kohat I visit Mirpur and in love with this city and it's people
I love my beautiful city of Mirpur and it's noble inhabitants. Situated at the foothills of the Himalayas at a historic invasion route into kashmir the city has saw many hardship, bloodshed, Invasions, occupations, resistance & freedom. The inhabitants of the city are known for their simplicity, hardwork, resistance, resilience, bravery, biraderi (patriarchal clan system) & the large expat Mirpuri community in the UK who have very strong links to their homeland.
19
Okara
good city
Okara! okara! best and most beautiful cantonment but so much hot weather in okara
Okara is best city.it is counted as big district by population of 2.5 million and good city by resident and by business.
20
Khuzdar
Khuzdar and region around is worth visiting. The people are honest
Best and beautiful city
PSearch List
Recommended Lists
Related Lists
Top Ten Most Dangerous Cities in Europe
Top 10 Greatest Cities in the World

Top Ten Best Capital Cities
Top Cities in the United States
List Stats
1,000 votes
65 listings
4 years, 235 days old

Top Remixes (4)

1. Karachi
2. Lahore
3. Faisalabad
westofohio
1. Lahore
2. Islamabad
3. Karachi
abdullah7
1. Lahore
2. Karachi
3. Hyderabad
Epicx
View All 4
Posts
Error Reporting
See a factual error in these listings? Report it
here
.