Top 10 Best Pakistani Cricketers of All Time
It's amazing how many exceptional players Pakistan cricket has gifted the world. From ferocious fast bowlers with deliveries that sent shivers down the opponents' spine, to resolute batsmen who stood tall against the fiercest of attacks, the list is truly awe-inspiring.

Now you have the power to choose who deserves to be recognized as the best among the best. These are players who have left spectators speechless with their skills, established new records, turned the tide in their team's favor when the odds were stacked against them, and brought glory to their nation. Vote based on your understanding of their technique, their performance, their contribution to the team, and their ability to change the face of the game.

Consider the fast bowlers who could swing the ball like a yo-yo, making the batsmen dance to their tunes. The elegant batsmen whose stylish stroke-play painted the field with class and elegance. The all-rounders who could turn a match on its head, either with their destructive batting or their cunning bowling. And let's not forget those dexterous wicketkeepers, who could turn a match with a flash of their gloves.

The Top Ten

1 Shahid Afridi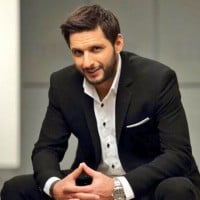 Shahid Afridi, often referred to as 'Boom Boom Afridi,' is celebrated for his aggressive batting style and ability to change the game's course within minutes. His record for the fastest ODI century, hit off just 37 balls, showcases his unparalleled talent. With his charismatic personality and extraordinary all-round performance, Afridi has solidified his status as a Pakistani cricketing legend.
SHAHID AFRIDI is most best players of the world no one can beat him in cricket!
Great all rounder! Always a game changer with bowl and bat! My favorite player!
Best player ever no one is better than him and no one will come. He has the record of most sixes
He is Great. He is a man who know how to swing a bat for a six!
2
Imran Khan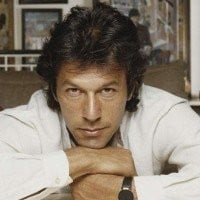 Imran Khan, a charismatic leader on and off the cricket field, led Pakistan to their first and only World Cup victory in 1992. An all-rounder par excellence, his bowling skill, especially with the new ball, was formidable, and his batting prowess was equally impressive. Today, his influence extends beyond the cricket field, serving as the Prime Minister of Pakistan, but his cricketing legacy remains untarnished.
Proud of him, he had never make a no ball.

And now he made Pakistan from the 111th richest country to 66th richest country.
One of the greatest cricketing minds and best mentor. Whole team he built, everyone was a superstar.
He is one of the greatest Pakistani Captain of all time.
Great captain and a great prime minister.
3
Babar Azam
Babar Azam, one of the most prolific batsmen in contemporary cricket, is known for his elegant batting style and consistency. His ability to adapt to different formats and his impressive run-scoring capacity have seen him ranked among the world's top batsmen, making him a key asset in Pakistan's cricketing lineup.
Going to be one of the greatest in the future!
He is best let him play more he will be the one and only.
The best batsman in the history of Pakistan.
The best captain ever.
He is well-known bats man. He has fascination with cirket. I think he should rank 1st or 2nd in this list...
4
Wasim Akram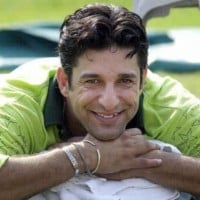 Wasim Akram, fondly known as the 'Sultan of Swing,' is recognized as one of the greatest fast bowlers in cricket history. His unique ability to swing the ball both ways, combined with his strategic acumen, made him a potent threat to any batting lineup. Akram's contributions to cricket have elevated him to legendary status in Pakistan and globally.
Greatest cricketer ever
Superior quality bowler
King of swing
Wasim akram is the best Pakistani bowler, and he also led his team to the worldcup final in 1999. when wasim akram was playing for pak, it is known as the golden era of pak cricket,I. E from 1990 to 2003
5
Mohammad Hafeez
Mohammad Hafeez, a dependable all-rounder, has been a pillar of the Pakistani cricket team. Known for his disciplined batting and effective off-spin bowling, Hafeez's adaptability across different game formats has been instrumental in numerous Pakistani victories. His consistent performances and leadership skills have earned him the nickname 'The Professor.'
Hafeez is best in world
My favourite player
He must be on top
6
Mohammad Amir
Mohammad Amir, a fast bowler with a prodigious talent, is known for his ability to swing the ball at high speed. Despite a career marked by controversy, Amir's spell in the 2017 Champions Trophy final against India is still fresh in cricketing memory, demonstrating his innate cricketing brilliance.
Very good rising talent he is.
World class bowler
Mohammad Amir is the best Fast bowler of Pakistan in this Year
7
Shoaib Malik
Shoaib Malik, an experienced all-rounder, has been a stalwart of Pakistani cricket. His batting prowess, particularly in the middle order, along with his effective off-spin bowling, have been invaluable. Additionally, Malik's experience and cricketing intelligence have seen him serve as a guiding force for younger players on the team.
One of the best batsman's Pakistan have ever had.. till he is playing on the ground Pakistan can win any of their match..!
He is the best batsman of all time and a good power hitter.
Shoaib Malik is good t20 player and experience player. Malik is a noble man.
Very dangerous batsman...
8
Shoaib Akhtar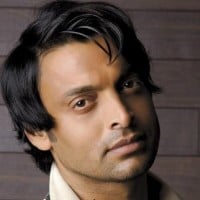 Shoaib Akhtar, known as the 'Rawalpindi Express,' was one of the fastest bowlers in cricket history. His fierce pace and aggressive bowling style intimidated even the best batsmen during his prime. Akhtar's passion and intensity on the field left an unforgettable impression on the cricketing world.
Greatest bowler in the world after imran khan.
I love you shoaib akhtar
Best fast bowler ever
9 Inzamam Ul-Haq Inzamam Ul-Haq, one of the finest batsmen in Pakistan's cricket history, was a master of crafting innings under pressure. His ability to score runs against any bowling attack made him a formidable player. With his cool demeanor and strategic mindset, Inzamam played an essential role in many of Pakistan's cricketing successes.
10
Fakhar Zaman
Fakhar Zaman, an explosive opening batsman, is lauded for his aggressive stroke play and ability to provide solid starts. His double century in ODI cricket, a first for Pakistan, illustrates his destructive batting potential. His exceptional contributions at crucial moments have earned him a special place in Pakistani cricket.
Best longer innings player from Pakistan every.
The best player. He is my favorite player
Proud of pakistan
The Contenders
11
Shaheen Afridi
Shaheen Afridi, a young fast bowler, has quickly become a cornerstone of the Pakistani bowling lineup. With his tall frame and ability to extract significant bounce, Afridi's accurate line and length have troubled many renowned batsmen. His promising start suggests a bright future in Pakistani cricket.
Best bowler in the world
12 Javed Miandad Javed Miandad, a cricketer with an aggressive spirit and indomitable will, is best known for his game-winning six in the final of the 1986 Austral-Asia Cup. His exceptional batting skill and tactical acumen set him apart, and his contributions to Pakistani cricket have cemented his place as one of the game's all-time greats.
13
Sarfraz Ahmed
Sarfraz Ahmed, a wicket-keeper batsman, led the Pakistani team to their Champions Trophy victory in 2017. His aggressive captaincy, combined with his reliable skills behind the stumps and consistent middle-order batting, have made him an essential asset to the team. His contributions to Pakistani cricket are widely acknowledged and appreciated.
Best captain and keeper
Worst player because he himself can't do anything he just point out other team mates
14
Misbah Ul-Haq
Misbah Ul-Haq, an astute captain and resilient middle-order batsman, has been a steadying presence in the Pakistani team. Known for his patience and composure, Misbah's leadership guided Pakistan cricket through several challenging times. His match-saving knocks and strategic acumen underline his significance in Pakistani cricket's landscape.
He is great player. Great hitter great test player.
Best Cricketer of all time. Best captain after Imran Khan Without him Pakistan Difficulty Chase 100 Runs
15
Saeed Ajmal
Saeed Ajmal, a crafty off-spinner, was the master of 'doosra,' a delivery that perplexed many batsmen during his career. His bowling prowess in all formats of the game made him a formidable presence in the field. Ajmal's crucial wicket-taking abilities have been instrumental in many of Pakistan's memorable victories.
He was an excellent bowler, One of the absulute best of his time!
16
Imad Wasim
Imad Wasim, an effective all-rounder, is recognized for his controlled left-arm spin and capable lower-order batting. He's a key player in Pakistan's limited-overs cricket, with his ability to strangle the run rate and provide timely breakthroughs. His match-winning performances underline his value in the team.
Best player in the world
17
Waqar Younis
Waqar Younis, a fast bowling legend, is known for his lethal yorkers and reverse swing. His partnership with Wasim Akram formed one of the most feared bowling duos in cricket history. Younis's contributions to Pakistan cricket, both as a player and later as a coach, are imprinted in the annals of the sport.
Best fast bowler ever
18
Hasan Ali
Hasan Ali, a pace bowler, burst onto the international scene with his energetic bowling style and ability to pick crucial wickets. His performance in the 2017 Champions Trophy played a key role in Pakistan's victorious campaign. With his infectious enthusiasm and raw talent, Ali continues to be an exciting prospect for Pakistan.
He is a best bowler of Pakistan...
Great human and a great bowler.
Best bowler in pakistan!
Hassan ali is my favourite bowler love you hassan please come back
19
Shadab Khan
Shadab Khan, a talented leg-spinner and handy lower-order batsman, is a rising star in Pakistan cricket. His wily leg-spin and googlies, coupled with his agile fielding, make him an all-round asset. Khan's early success suggests that he could become a mainstay in the Pakistani team for years to come.
Shadab is best. He got a lot of wickets. Even he is young and only played one international game, he is so good spinner. Best Pakistani Spinner
World Cup tournament bowler this my this my wish an Like his style
20
Ahmed Shehzad
Ahmed Shehzad, an opening batsman, is admired for his stylish stroke-play and knack for building solid innings. His talent for seizing the initiative early in the game makes him a potent weapon in Pakistan's batting arsenal. Despite ups and downs in his career, Shehzad's batting abilities are undeniably impactful.
I love him the best player the cuts and handsome one and I can explain him.
Ahmed shehzad is best
21
Abdul Razzaq
Abdul Razzaq, a hard-hitting all-rounder, was known for his powerful hitting and effective medium pace bowling. His match-winning performances, particularly his ability to perform under pressure, have made him a celebrated figure in Pakistani cricket. Razzaq's cricketing heroics are still remembered fondly by fans around the world.
Best power hitter pakistan ever have.
Best player in the world
He is very great player
22 Saeed Anwar Saeed Anwar, an elegant left-handed opener, was the backbone of Pakistan's batting lineup in the 1990s. His stylish stroke-play and knack for big scores, including a then-record 194 in ODIs, have solidified his place in cricketing lore. Anwar's prowess at the crease was truly a sight to behold.
23 Mohammad Yousuf Mohammad Yousuf, a prolific run-scorer, was renowned for his exquisite timing and excellent footwork. His record for the most Test runs in a calendar year exemplifies his immense contribution to Pakistani cricket. Yousuf's calm demeanor and masterful technique made him a cornerstone of Pakistan's middle order for many years.
24 Imran Nazeer Imran Nazir, a destructive opening batsman, could change the course of a match with his aggressive batting. Known for his quick scoring ability, Nazir had the capacity to take the game away from the opposition within the powerplay overs. His entertaining style of play made him a crowd favorite.
25 Kamran Akmal Kamran Akmal, a wicket-keeper batsman, has been a vital part of Pakistan's team with his aggressive batting and sharp wicket-keeping skills. His quick scoring ability and reliable performances behind the stumps have often provided Pakistan with the upper hand in crucial matches. Akmal's energetic presence on the field is well respected within the cricketing community.
PSearch List