Top 10 Best Wicket Keepers in Cricket History
Cricket has produced some of the greatest athletes the world has ever seen, and among them, wicket keepers have played a critical role in the game. Wicket keeping is an art, and only the best of the best can truly master it. A great wicket keeper must be agile, have quick reflexes, excellent hand-eye coordination, and an incredible sense of timing. They are responsible for the most crucial position on the field, and can single-handedly turn the game around.

Wicket keeping has come a long way since its inception in the 18th century. In the early days of cricket, the wicket keeper was merely a fielder who stood behind the wickets to stop the ball. However, as the game evolved, so did the role of the wicket keeper. Today, wicket keeping is a highly specialized position that requires years of practice and dedication to master.

The role of the wicket keeper is to catch the ball delivered by the bowler and to also stump the batsman, if he comes out of the crease. A good wicket keeper must have the ability to read the bowler's mind and anticipate the type of delivery that will be delivered. They also need to be able to judge the bounce and trajectory of the ball, and position themselves accordingly. A wicket keeper's job is never done, as they need to be alert and ready for any opportunity that may come their way.

Over the years, there have been many great wicket keepers who have left their mark on the game of cricket. From the likes of Adam Gilchrist and Mark Boucher to more recent stars like MS Dhoni and Quinton de Kock, these players have thrilled fans with their incredible skills and athleticism.

The Top Ten

1 Mahendra Singh Dhoni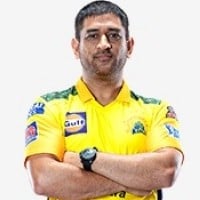 Mahendra Singh Dhoni, commonly known as MS Dhoni, is an Indian international cricketer who captained the Indian national cricket team.
Best keeper! 0.08 seconds reaction time! I feel like we have two God's in cricket! One the greatest God of all 'Sachin Tendulkar' and second one 'MS Dhoni'. These guys are really cool and calm. They don't worry about other stuff than cricket only they worry is about their country. Dhoni's mind is really awesome. What ever he thinks about the field it is correct. Even his review decisions are very good. He is also known as DRS. The fullform of this is 'Dhoni review system'.
Abhimanyu Vaykar
You are my lord... Dhoni I love you... You are masterminded and make superb game plans... I just want to meet you ones lord... You are alert, intelligent, master, and the best captain and wicket keeper
MS DHONIisn't only the best wicket keeper he's the best batsman the best finisher and mainly The BEST CAPTAIN in the world... And most importantly he is born to be a leader and to rule... He is a living LEGEND...
Best keeper batsman in the world. The Helicopter King. M.S.Dhoni holds the record for the fastest stumping. He did it in just 0.09 seconds while it takes around 0.3 seconds for us to blink our eye.
2
Adam Gilchrist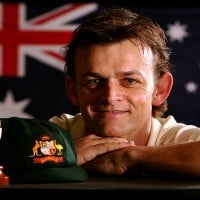 Adam Gilchrist is a retired international Australian batsman and wicketkeeper. He scored centuries 33 times in his career.
What the hell! Dhoni is not better than Gilchrist. This guy stood up to the stumps for Mitchel Johnson and Nathan Bracken. Besides that, he's taken catches and executed stumpings that everyone gazes with awe at. Dhoni is definitely popular, but Adam Gilchrist is the greatest wicket keeper ever to stand behind international stumps
I can not believe that Dhoni is ranked as 1 and Adam has ranked as 2. Adam is better than Dhoni and Adam have to ranked as the number 1
Easily the best. Excellent batsman as well.
My and world favourite
3
Kumar Sangakkara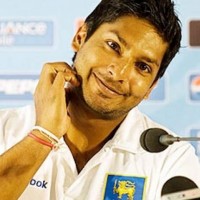 Kumar Chokshanada Sangakkara is a cricket commentator, former cricketer and captain of the Sri Lankan national team.
Kumar sangakkara was also a best wicket keeper and best batsman in cricket history
4 Jeffrey Dujon
5 Mark Boucher
6 Rod Marsh
7 Alec Stewart
8 Andy Flower
9
Alan Knott
As a keeper, Alan Knott was excellent. He played in the 1970s and once held the world record for the number of dismissals. He did very well with spinners like Derek Underwood and pacers like Bob Willis. He was selected in Wisden's greatest test XI, over Adam Gilchrist for his wicket keeping skills. He has over 300 wicket keeping dismissals in test cricket. He also has a good batting average but when it comes down to pure wicket keeping, he does better than Dhoni, Rahim, Flower, Stewart, Sangakkara. Gilchrist might be a better wicket keeper batsman but Alan Knott trumps him in wicket keeping. Ian Healy is an excellent wicket keeper who is underrated in this list. Godfrey Evans, a fine wicket keeper is below players who can't even keep for their national team like KL Rahul and Dinesh Karthik.
10
Mushfiqur Rahim
Not only he is a good wicket keeper but also best batsmen in Bangladesh
Go mushfiqur rahim, he is a very good batsmen and he could take out lots of batsmen
The Contenders
11 Brad Haddin
12
Quinton De Kock
Awesome wicket-keeper batsman!
13
Brendon McCullum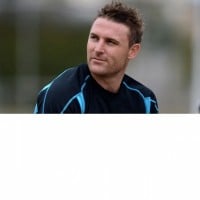 14
AB de Villiers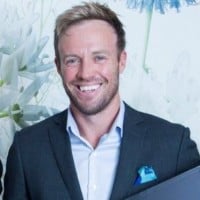 Abraham Benjamin de Villiers, commonly known as AB de Villiers, Mr. 360° or simply AB, is a South African cricketer.
15 Ian Healy
16
Jos Buttler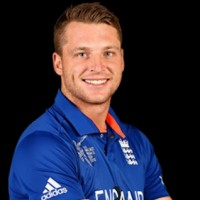 Joseph Charles "Jos" Buttler is an English professional cricketer who plays for England cricket team and a former limited over captain for England.
Brilliant behind the sticks, athletic.
17 Dinesh Karthik
18 Wriddhiman Saha
19
Umar Akmal
Best in the world
20
Mohammad Shahzad
He is the best
21 Tim Paine
22
K. L. Rahul
He shall be in 2
23 Rishabh Pant
24 Moin Khan
25 Hardik Pandya
PSearch List