Top Ten Female YouTubers
TDS7484
A group of women who are beautiful, funny and tallented
The Top Ten
1
IISuperwomanII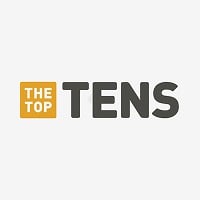 I think superwoman is the best because I can relate to her videos and because she is really funny in my opinion I think she should be first. I LOVE YOU SUPERWOMAN #unicorn island forever
She keeps it real, unlike some other celebrities who get destroyed by fame
She's very authentic, and she has a very welcoming feeling to all her videos. She has lots of funny and relatable content, while managing to be motivational and kind at the same time. She truly pours her heart into all of her videos, which is what makes her so amazing. - Absolite
Amazing Youtuber and actress! Her videos are hilarious!
V 9 Comments
2
Rosanna Pansino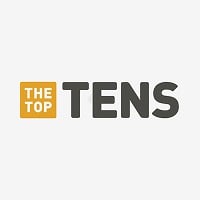 Rosanna Pansino is an American YouTuber, baker, actress and author. She is known for the cooking series Nerdy Nummies, one of the most well-known baking shows on YouTube.
She has a really good talent, seems to be very nice, and is perfectly Family friendly. (My favorite treat is the Inside out cake)
She's so adorable! I wanna hug her. She's basically YouTube's Sweetheart. How can you NOT love her?
She's really good!
'Get her off, she's awful'?! So ya can't bake?
V 2 Comments
3
Nikki Limo
She is definitely number one in my book!
4
iJustine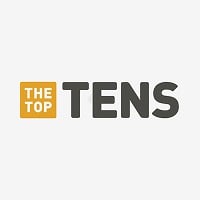 Awesome
Get her off, she's awful. - Gamecubesarecool193
5
Colleen Ballinger
She is so talented. - DaisyandRosalina
obviously
6
Liza Koshy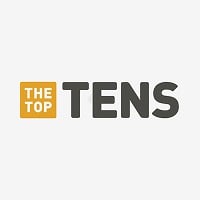 Queen of YouTube.
Why is she here? Liza should be 1. She is HILARIOUS.
7
Jenna Ezarik
She only gets attention becuase she is related to Justine - ETN4Life
8 OlgaKay
9
SSsniperwolf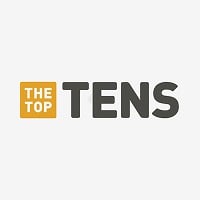 shes mami
She sexy has ass so so fits come on... (Ah you thought I was gonna say her u thought) Men/Women
10 HeyNadine
The Contenders
11
Catrific
I love her so much. I don't know why people hate her...
12 Merrell Twins
13
Aphmau
Yeah she is awesome
Ijess aka Aphmau is a really good drawer her roplays make me on the edge of my seat and her and Aaron aka Jason are really cute together!
15
Jenna Marbles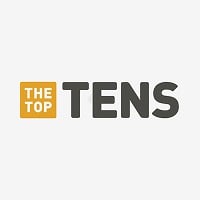 Jenna Nicole Mourey, better known by her pseudonym Jenna Marbles, is an American YouTube personality, vlogger, comedian, and actress.
I don't know who the heck Nikki Limo is but, if she's "funnier" than Jenna, Then she must be the funniest person ever. Jenna and Cristine from Simplynailogical are the BEST youtubers ever! It's hard to choose but I PICK JENNA AND CRISTINE!
In my opinion, Colleen and Lilly are not funny to me. Jenna is real humor. "BABYEEE" lol
16
ItsFunneh
Remember when Lunar became a cake?
I think itsfunneh is the best ever. number 1 fan!
Funneh is a great channel and I highly recommend it to kids and adults because she is funny, entertaining,and plays a variety of games.
Funneh is amazing I love how she posts everyday and how funny she is. she plays lots of different games and I think she should have way more than 3 million subscribers. Funneh and the krew is one of the things I look forward to every day and I love her! If you don't know who Itsfunneh is you should definitely heck out her channel. Its funny she plays different games like sims 4, Roblox, Minecraft, Overcooked 2, Fortnite and many more. Its kid friendly and she has merch to buy! so yeah I love Funneh
17 Loserfruit
18
Grace Helbig
Grace is amazing!
Grace,Hannah and mamrie are cool!
19
SuperGirlyGamer
Jens awesome so is pat
She's so annoying
She awesome! Not as awesome as Jenna Moreci, but she's not on this list, and I don't feel like making an account
20
Ldshadowlady
, I love her so much! #ShadowCadetForLife!
I freacking love her
YES. YEAS. AND YEEEASASASSASASA
21
Dawn/Objectfan's Videos
She is my favorite YouTuber all. Her toplists are fantastic and her Sparta remixes are packed with effort. What's not to love about her?
Please don't kill me for this LeafyandSuitcaseFan2001, but I don't really like her. She just likes some of the blandest characters in the Object Show Community. Also, she loves Dawn, who is my least favorite Total Drama contestant. L&SF2001, I know how much you love her. I know you will be upset when you see this. But can you PLEASE respect my opinion, even though I know you won't? Thanks man
22
Zoella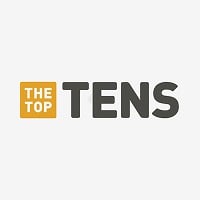 Zoe Elizabeth Sugg is an English YouTuber, vlogger, businesswoman and author. She is also known by her YouTube username, Zoella.
Amazing love her and her products
23 Alissa Violet
24
Gabbie Hanna
She's great! Gabbie says honest things about her life and makes great music!
25 Ace&G
26
IHasCupquake
Ihascupquake for life!
Tiff deserves to be #1
She is so cool
27 CutiePieMarzia
28
Emma Blackery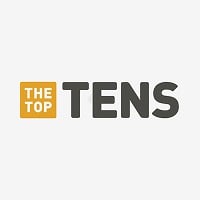 So inspirational to watch, I love her videos and her personality so much - HollyRolo
29
Meredith Foster
Merebears unite!
30
Grav3yardgirl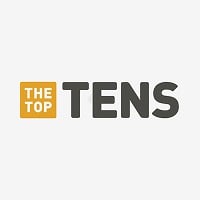 31 Trisha Paytas
32 Gineriella
33
Bethany Mota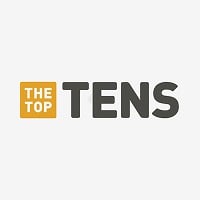 Bethany Noel Mota is an American video blogger. Starting with her YouTube channel, Macbarbie07, created in 2009, she rose to fame for her haul videos, in which she shows her fashion and style purchases via the internet.
34 Krazyrayray
35
Andreaschoice
She should post more often - ETN4Life
Go girl
36
Mylifeaseva
She just tries to be funny, she's never
Ever has over 5 million surbscribers and still growing. In past month she even became funnier than ever, and she is really beautiful.
37 CloeCouture
38
Rclbeauty101
I agree with the previous comment.
I don't know why she is not on the top 10 list, when her fandom is huuge. Rachel is really creative, and really funny. And beautiful.
39 Sierramariemakeup
40 Beautytakenin
41
Rickshawali
She is the best!
QUEEN
42 Nostalgia Chick
43 Our Third Life
44 Annchirisu
45 Rachel Ballinger
46
Rebecca Black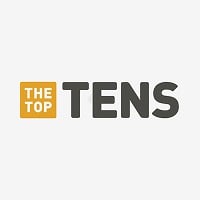 Rebecca Black is a YouTube personality and singer who's infamous for her single "Friday," which was once the most disliked video on YouTube. She has also released other songs, including "My Moment" and "Saturday".
47 Princess Rizu
48 Kyutie
49
coldmirror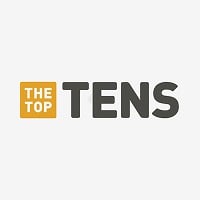 Kathrin Fricke, better known by her channel name coldmirror, is a German YouTube star, voice actress, comedian, web host and internet personality born on October 13, 1984 . ...read more.
50 Morgan Adams
PSearch List
Related Lists

Top Ten Sexiest Female YouTubers

Best Youtubers
Top Ten Minecraft Youtubers

Top 10 Most Annoying Youtubers
List Stats
100 votes
53 listings
4 years, 106 days old

Top Remixes
1. Nikki Limo
2. Jenna Ezarik
3. iJustine
TDS7484
1. Liza Koshy
2. IISuperwomanII
3. Rosanna Pansino
Azurin13
Error Reporting
See a factual error in these listings? Report it
here
.