Top Ten Female YouTubers
A group of women who are beautiful, funny and talented.
The Top Ten
IISuperwomanII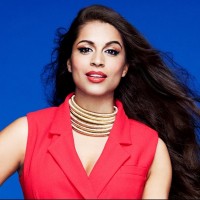 How could it not be Lilly she is smart intelligent, hilarious, and quite clever so it's pretty much impossible not to lol at any of her videos
She's very authentic, and she has a very welcoming feeling to all her videos. She has lots of funny and relatable content, while managing to be motivational and kind at the same time. She truly pours her heart into all of her videos, which is what makes her so amazing. - Absolite
I think superwoman is the best because I can relate to her videos and because she is really funny in my opinion I think she should be first. I LOVE YOU SUPERWOMAN #unicorn island forever
What... Why is she 5? She should be at 1! Lilly is to good, she's funny, nice, and so much more! She deserves to be at a higher rank, but I guess 5 is better then nothing
Rosanna Pansino

Rosanna Pansino is an American YouTuber, baker, actress and author. She is known for the cooking series Nerdy Nummies, one of the most well-known baking shows on YouTube.
She has won. No doubt about it. Please do not say Stuff like she's awful. She is wonderful!
She has a really good talent, seems to be very nice, and is perfectly Family friendly. (My favorite treat is the Inside out cake)
She's so adorable! I wanna hug her. She's basically YouTube's Sweetheart. How can you NOT love her?
I love your cooking videos
iJustine

She looks sexy in shorts
Awesome
Nikki Limo
She is definitely number one in my book!
Liza Koshy

Why is she here? Liza should be 1. She is HILARIOUS.
Queen of YouTube.
she is the best
Liza is THE BEST Youtuber in the entire universe!
SSsniperwolf

SSSniperWolf is an American Youtuber. She makes reaction videos, unboxing videos, Q&A videos, and Fortnite videos.
She literally the best youtuber ever. Fortnite, gaming streams, crafts, funny/ reaction videos. Check her out. She just hit 16 million subs today!
prettiest out of almost all of these
Keeps things real
She sexy has ass so so fits come on... (Ah you thought I was gonna say her u thought) Men/Women
Jenna Ezarik
Colleen Ballinger
She is so talented. - DaisyandRosalina
obviously
Michelle Phan

Michelle Phan is an American-Vietnamese make-up artist, entrepreneur and voice actress who became notable as a YouTube personality.
Best Asian youtuber ever
Kaho Shibuya
An anime cosplayer with huge boobs
The Newcomers
?
Mree

A music youtuber
?
Anna Akana

She's hot
The Contenders
OlgaKay
Cassey Ho

An athletic fitness babe
Ivana Alawi

A pretty pop youtuber
HeyNadine
J.Fla

A super beautiful youtuber
Catrific
I love her so much. I don't know why people hate her...
Mai Thi Nguyen-Kim

A pretty science youtuber
Jenna Marbles

Jenna Nicole Mourey, better known by her pseudonym Jenna Marbles, is an American YouTube personality, vlogger, comedian, and actress.
One of the greatest youtubers of all time
I don't know who the heck Nikki Limo is but, if she's "funnier" than Jenna, Then she must be the funniest person ever. Jenna and Cristine from Simplynailogical are the BEST youtubers ever! It's hard to choose but I PICK JENNA AND CRISTINE!
In my opinion, Colleen and Lilly are not funny to me. Jenna is real humor. "BABYEEE" lol
Aphmau
Yeah she is awesome
Ijess aka Aphmau is a really good drawer her roplays make me on the edge of my seat and her and Aaron aka Jason are really cute together!
Nutticha Namwong

A beautiful vlogger
ItsFunneh
Remember when Lunar became a cake?
I think itsfunneh is the best ever. number 1 fan!
Funneh is a great channel and I highly recommend it to kids and adults because she is funny, entertaining,and plays a variety of games.
Funneh is amazing I love how she posts everyday and how funny she is. she plays lots of different games and I think she should have way more than 3 million subscribers. Funneh and the krew is one of the things I look forward to every day and I love her! If you don't know who Itsfunneh is you should definitely heck out her channel. Its funny she plays different games like sims 4, Roblox, Minecraft, Overcooked 2, Fortnite and many more. Its kid friendly and she has merch to buy! so yeah I love Funneh
Merrell Twins
Lauren Riihimaki

A hot music youtuber
PSearch List