Top 10 Biggest Non Quarterback Busts in the NFL
The Top Ten
1
Tony Mandarich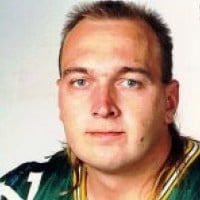 I think there is an argument to be made that he is the biggest bust of all time even worse than the Tim Couches Ryan Leafs and Jamarcus Russell's of the world. Mandarich had a lot of hype surrounding him some even calling him the greatest Offensive Line prospect ever. And some ranked him better than Troy Aikman Barry Sanders and Deion Sanders. Unfortunately he just crashed and burned right out of the gates. He wasn't as good of a player as advertised and he had admitted to using steroids and had a bad painkiller addition he was out of the league entirely by 1991. But he did come back with the Indianapolis Colts for a brief period of time but he was an ultimate disappointment for sure
2
Brian Bosworth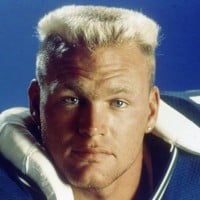 Bosworth was considered one of the best linebackers leading up to the 1987 NFL supplemental draft. He earned multiple first-team All-American and Butkus awards. He was actually kicked off the OU football team for steroid use which should have been the first red flag. The Seahawks gave up a 1988 First Round pick to select him. After signing what was then the biggest rookie contract in NFL History ($11 million over 10 years), Bosworth failed to live up to the hype with just 4 sacks in 24 games and getting owned by Bo Jackson. Oh and he also did some Antonio Brown like stunts including trying to sue the NFL for the right to wear #44 but lost, and he was forced to adhere to the league numbering rules and wore #55. He also came to practice in a helicopter. While he was mediocre at best he created so much hype around himself that he failed to live up to. He was saying he would be the best linebacker ever and redefine the position but never got anywhere close to that.
3
Charles Rogers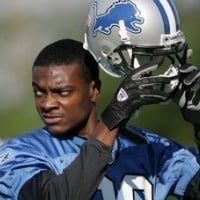 The Lions have had a history of draft busts perhaps the biggest being the promising receiver out of Michigan State Charles Rogers who played in just 14 career games before injuries, drug problems and arrests got him booted from the league entirely. The Lions filed multiple grievances against him because his drug suspension violated a clause in his contract and he didn't pay the Lions back. He actually died in 2019 at just 38 years old. But yeah overall The Matt Millen era was not a fun time to be a Lions fan as I'm sure any Detroit Lions faithful can attest.
4
Lawrence Phillips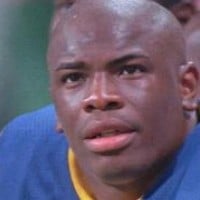 Lawrence Phillips came out of Nebraska with character issues, but the Rams decided to take a chance and selected the troubled, yet talented running back with the sixth overall pick. He lasted less than two years before he was released for insubordination. Then, the Dolphins and 49ers gave him a shot, but it didn't last long. He also served several prison terms and in 2016 committed suicide while in prison. Unlike a lot of other guys who didn't have the NFL level talent Phillips had that but he failed in so many ways off the field his character issues were so large he makes Antonio Brown look like nothing
5
Ki-Jana Carter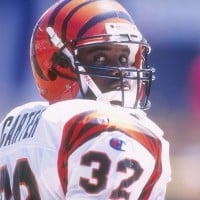 Ki-Jana Carter was so good at Penn State however He would tear his ACL in the third play of his first preseason game and never really bounce back. In 10 years in the NFL, Carter would put up less yards than he did in just one year at Penn State. Injuries really derailed him and he was never really the primary back for Cincinnati after awhile he went to New Orleans and Washington for brief periods of time before retiring in 2004
6
Curtis Enis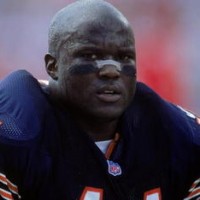 Enis was the fifth overall pick in the 1998 draft by the Chicago Bears after staring for the Nittany Lions in Happy Valley. He would play just three years in the NFL and rush under 1,500 yards throughout his career like many other players here injuries were a major factor in his retirement. Some call him the Worst Running back drafted in the top 5 since 1980. I'd say injuries were half to blame while his lack of NFL talent also contributed to him being a bust. Just a massive disappointment overall
7
Bruce Pickens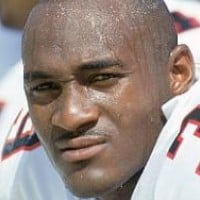 Bruce Pickens came out of Nebraska as the top cornerback in the nation and a player most NFL draft scouts were convinced would turn into an instant star. He would record just two career interceptions and bounce out of the league for good by the end of the 1995 season. The Falcons took him 3rd overall in hopes he'd be the next Deion Sanders but that didn't exactly work. He played 2 and a half seasons for Atlanta before being bounced around from Green Bay to KC and then went to Oakland for a year. He was out of football for good after four seasons (across five years), four teams, and two career interceptions.
8
Blair Thomas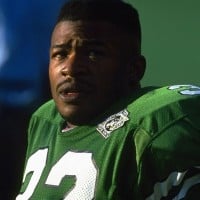 One of the best running backs for Penn State just never got things going in the NFL. After being selected with the second overall pick in 1990, Thomas would rush for only 2,000 yards and five touchdowns in his career and bounce around from Dallas to New England and Carolina before being out of the league by 1995. Oh and the Jets passed up on Emmitt Smith to take Blair Thomas I mean those two are night and day one is a Hall of Famer and the other is Blair Thomas I think injuries are a big part of the problem but he just never could play well. At least he had some promise but he didn't deliver.
9
Steve Emtman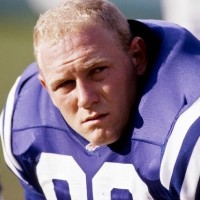 Emtman was a devastating force at Washington, leading the Huskies to a national championship in 1991 He was drafted with the first overall pick in 1992, but constant injuries really kept him from unleashing his full potential. He played just 3 seasons with the Colts playing 18 games before being bounced to Miami and Washington he was out of the league entirely after just 6 seasons so disappointing but to be fair blowing out his knee and rupturing a disc in his neck really limited him. He is now a real estate developer in the Spokane area
10
Vernon Gholston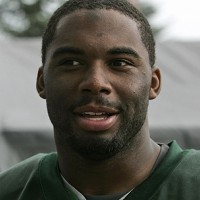 Gholston makes the cut because of how overrated he was. This guy had a strong pro day. It was hard to not notice him. The Jets had him on their radar and picked him 6th overall in 2008. They thought he'd fulfill a need at Linebacker. Turns out he wasn't really used all that much playing just 3 seasons from 2008-2010 just 45 games and he had 42 total tackles and zero sacks. Just an ultimate disappointment back when the Jets were actually relevant for a hot second. It's an ultimate what could have been. Let this be a lesson do not draft based on just pro day performance alone
The Contenders
11
Aaron Curry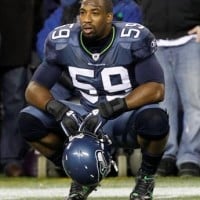 12
Aundray Bruce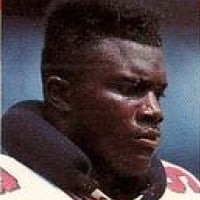 13
Kevin White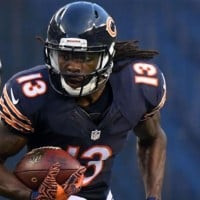 Kevin Romone White Jr. is an American football wide receiver who is a free agent. He played college football at West Virginia and was drafted 7th overall by the Chicago Bears in the 2015 NFL Draft. White went onto have multiple injuries pushing him from the starting lineup, by the time 2018 season proceeded ...read more.
14
Mike Williams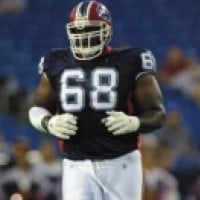 Michael Deshaun Williams is a former American football player who was an offensive tackle and guard in the National Football League.
15
Peter Warrick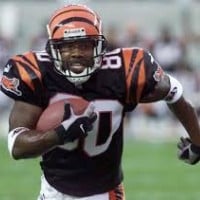 16
Trev Alberts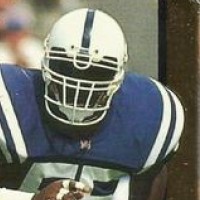 17
Courtney Brown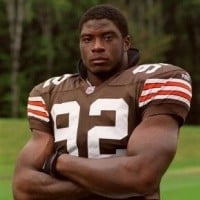 BAdd New Item