Top 10 Players Most Likely to Win the 2021 Heisman Trophy
After a tumultuous season affected by COVID, many young guns highlight the stars of college football, and I will be excited to see how the Heisman race plays out this upcoming season.

The Top Ten

1 DJ Uiagalelei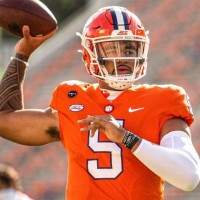 Replacing Trevor Lawrence will not be an easy task; Lawrence was one of the best quarterbacks in college football for several seasons. But last season, when Lawrence was injured, Uiagalelei showed he was up to the challenge, performing well in several games, his only loss being the weak defensive performance against Notre dame. He showed he was ready for the prime time, and will likely step to new heights this upcoming season
2
Spencer Rattler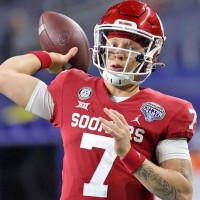 A quarterback who came into the Legendary Oklahoma quarterback system with high expectations did not live up to the hype last season. This did not mean he didn't play well, though. He led Oklahoma to a 9-2 record with most of their players being young. However, with most of his pieces returning and much time to practice, he may finally blossom into the next Oklahoma Heisman winner.
3
Sam Howell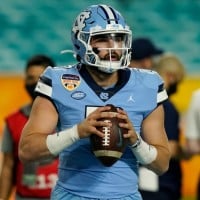 In an incredibly efficient North Carolina offense last season, Howell led the charges. Despite the fact that Several of his weapons are now gone, he looks to improve upon his last season with a strong returning season before he goes to the NFL.
4
JT Daniels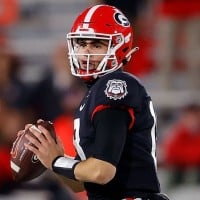 After taking over at Georgia at the end of last season, he was able to help transform an offense, creating a deep threat difficult for defenses to cover. This season he comes in with even more weapons, making him even more dangerous..
5
Breece Hall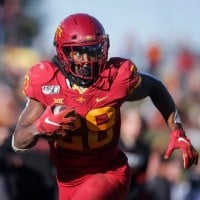 Besides leading the league in rushing last year for Iowa State, Hall helped lead Iowa State to one of their best seasons ever with the help of QB Brock Purdy. If he can build even more upon his last season of dominance in the Big 12, he will surely be a contender for the Heisman.
6
Bryce Young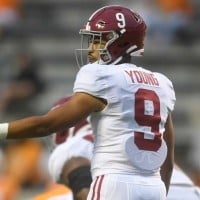 Never count out an Alabama player when it comes to the Heisman. Saban has been known to coach up several Heisman winners. However, young comes in with some of the heaviest draft losses in recent memory, with the entire receiver corps being decimated. However, with Alabama's recruiting, there will be several young players there to fill in, and may allow for Bryce Young to flourish.
7
Brock Purdy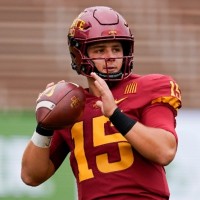 The man under center for a resurgent Iowa State team looking to get revenge against Oklahoma in the big 12 this season. He has shown to be able to produce big in big situations, but has also fallen short on several occasions. However, practice and time off may allow for him to reach new heights as a quarterback and leader.
8
Isaiah Spiller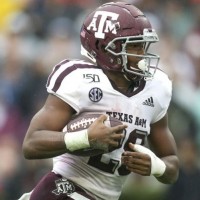 The Killer of the Texas A&M offense. Personally I believe one of the most underrated players in college football, has a serious chance to break out even more this season. That being said, Texas A&M lost a fair amount of its stellar offensive line, leading to the question of how productive Spiller can be without an elite front line.
9
Kedon Slovis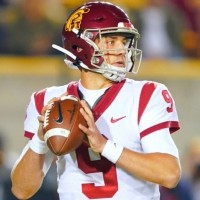 Slovis has shown to be a very good quarterback, but also moderately spotty at times. However, what we have seen from his good games, he has the potential to make big plays at anytime. If he is able to limit these bad performances and improve from a consistency stand point, he will easily become a top talent in college football.
10
Matt Corral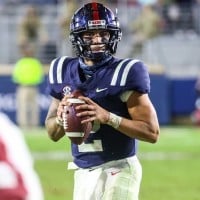 The Contenders
11
Master Teague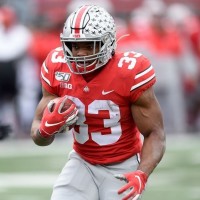 While many do not know who Master Teague is, he was the Ohio State running back before he was injured and Trey Sermon took his place. Teague is one of the most underrated running backs this season, and with a freshman quarterback coming in, he may be told to do more, expanding his national recognition.
12 D'Eriq King
13 Dillon Gabriel