Top 10 Teams Most Likely to Be in the 2021-2022 College Football Playoff
Coming out of the Coronavirus season where a lot which could've gone wrong did, it will be interesting to see which directions college football teams take going into the season. It will be sure to be an interesting season this year, culminating hopefully with an exciting final four.

The Top Ten

1 Alabama Crimson Tide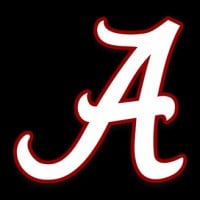 The Alabama Crimson Tide refers to the 21 men and women varsity teams that represent the University of Alabama.
Alabama lost a lot of key pieces, like Mac Jones, Najee Harris, Heisman winner Devonta Smith, and much of their offensive line. However, this has never stopped Nick Saban in the past, and a new string of top tier recruits are coming in to take their place. Bryce Young looks to come in and become the next Alabama Quarterback star, and with a defense as strong as theirs, I'm betting on Alabama to make the playoff.
2
Georgia Bulldogs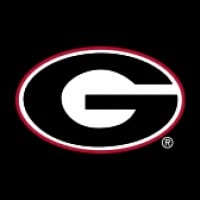 The Georgia Bulldogs and Lady Bulldogs are the athletic teams of the University of Georgia. The Bulldogs compete in NCAA Division I and are members of the Southeastern Conference.
Georgia will be Alabama's greatest threat in the SEC this year. With an offensive that became extremely successful at the end of last season, and JT Daniels and many others returning. The questionable defense of last season still may cause some problems, but with a few spots being patched, things are looking better for Kirby Smart's team.
3
Oklahoma Sooners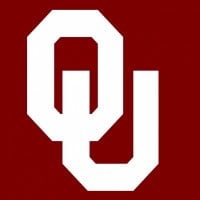 Spencer Rattler is returning, potentially stronger than ever. After a somewhat disappointing season last year, Lincoln Riley and Oklahoma are looking to bounce back with a supercharged offense with few losses from last year. Young players returned, and will likely be much improved, making for an offense no one will be wanting to face this season.
4
Ohio State Buckeyes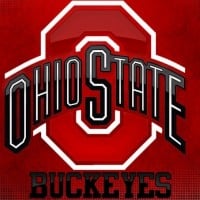 The Ohio State Buckeyes are the athletic teams that represent The Ohio State University, named after the colloquial term for people from the state of Ohio and after the state tree, the Ohio Buckeye.
Ohio State takes a hit losing Trey Sermon and Justin Fields this year, but with recruits to replace them, it shouldn't be a big problem for Ryan Day to build the program back up again. With as many good returning players as there are, Ohio State is poised to make another run this year, even with questions about experience on the offensive end and talent on the defensive end.
5
Oregon Ducks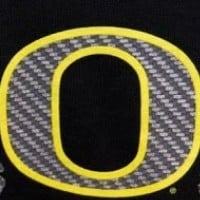 The Oregon Ducks are the athletic teams that represent the University of Oregon, a public flagship research university located in Eugene, Oregon.
Oregon, after having a very lackluster 2020/21 season, is looking to bounce back. And in a fairly PAC-12, this is definitely possible. Oregon maintains most of its roster, and has several top 100 defensive recruits coming in, building up their already powerful defensive unit. Their offense also remains strong, and proves they can definitely fight towards the playoff.
6
Clemson Tigers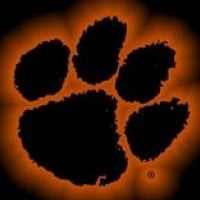 The Clemson Tigers are the athletic teams representing Clemson University. They compete as a member of the National Collegiate Athletic Association Division I level (Football Bowl Subdivision, primarily competing in the Atlantic Coast Conference for all sports since the 1953-54 season.
Clemson, even without Trevor Lawrence and couple of other pieces, will most likely put together a strong, championship caliber team, under the leadership of DJ Uiagalelei. Clemson also has a very young defense, which will be much improved from last year. From what we saw of DJ last year, he looks to be ready to take over for Trevor Lawrence in 2021, and lead Clemson's offense. That coupled with a stronger defense will make for a serious contender.
7
Texas A&M Aggies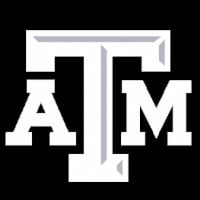 The two major issues for the Aggies this year are their offensive line loss, which could definitely weaken Isaiah Spillers impact, and the loss of Kellen Mond. However, the offense should still be strong, and the defense should be much improved from last season, meaning even if they have to lean on Isaiah Spiller and the defense, they should do fairly well.
8
Penn State Nittany Lions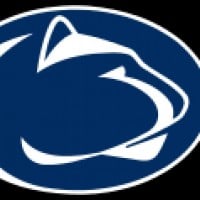 9
Iowa State Cyclones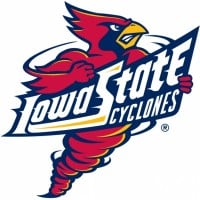 Representing Iowa State University in Ames, Iowa, the Cyclones compete in the Big 12 Conference. Known for their wrestling and basketball programs, they also have a presence in football. Their team colors are cardinal and gold.
Breece Hall and Brock Purdy return for another season, and Iowa State retains most of the weapons that allowed them as much success as they achieved. Their offensive line returns, and their defense is better than most teams in the Big 12. However, Iowa State is in the same Conference as Oklahoma. That is never a good spot to be. If Iowa State wants to be seen as a contender, they must get past Oklahoma and win the Big 12 championship.
10
Cincinnati Bearcats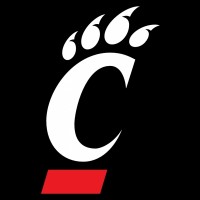 The athletic teams for the University of Cincinnati, located in Ohio, are part of the American Athletic Conference. Known for their football and basketball programs, they have also been successful in other sports. The team's primary colors are red and black.
For Cincinnati, its now or never. They have a gigantic chance to take a step forward with nearly all of their starters and star players returning from last year. They play games against Notre Dame and Indiana, a chance for a few marquee wins against powerhouses, but also allows for a chance of defeat. If Cincinnati prevails against both teams and wins their conference, they have a serious chance at contention.
The Contenders
11
Notre Dame Fighting Irish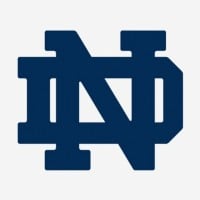 The Notre Dame Fighting Irish are the athletic teams that represent the University of Notre Dame. The Fighting Irish participate in 23 National Collegiate Athletic Association Division I intercollegiate sports and in the NCAA's Division I in all sports, with many teams competing in the Atlantic Coast ...read more.
12
North Carolina Tarheels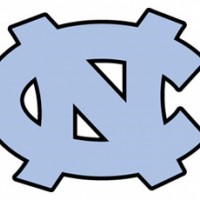 With Sam Howell returning, North Carolina looks to be in a fairly good spot, as they do not have to play Clemson in the regular season. However, they lost their pair of star running backs and a few receivers, depleting the amount of weapons Sam Howell has to use. With an improved defense, North Carolina may be able to make a run, but I doubt they'll be able to get past Clemson.
13
Iowa Hawkeyes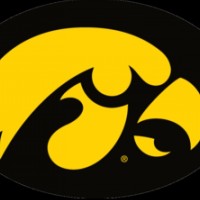 The Iowa Hawkeyes are sports teams that represent the University of Iowa in Iowa City, Iowa, United States.
14
UCLA Bruins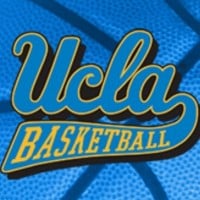 15
Texas Longhorns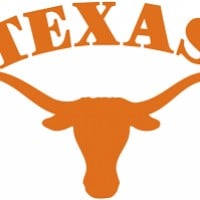 Texas Longhorns athletics programs include the extramural and intramural sports teams of the University of Texas at Austin.
16
Florida Gators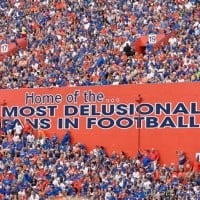 The Florida Gators are the intercollegiate sports teams that represent the University of Florida located in Gainesville, Florida.
17
USC Trojans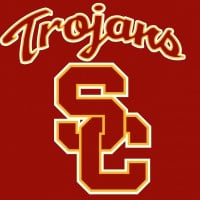 Officially known as the USC Trojans, this collegiate athletic program represents the University of Southern California. Based in Los Angeles, the program has garnered numerous national championships across multiple sports, including football and basketball. The team colors are cardinal and gold.
18
BYU Cougars