Greatest Sri Lankan Cricketers
Nirmal1991USA
This List includes the Greatest Sri Lankan Cricket Players: Batsmen, Bowlers, Fielders, Wicket-keepers & All-Rounders.
The Top Ten
1
Sanath Jayasuriya
The Greatest Sri Lankan Cricketer ever Born! The Master Blaster, The Emperor of Sixers... No Cricketer in the History of the Game has Influenced & changed the Sport like the way he did...

Great Player, Patriot & Sri Lankan. He is the Greatest! - Nirmal1991USA
Sanath Jayasuriya: the Match Winner, the Master Blaster, the Little Dynamite, the King of Hard Hitting, the Emperor of Sixers and the Great Sri Lankan Patriot! He is an inspiration to all those who play Cricket. He is my Idol. He is my Inspiration. He has broken more than ONE HUNDRED Batting, Bowling & Fielding World Records! He is the Greatest Sri lankan ever Born. We Love you SANA!
He's not only the Greatest Sri Lankan cricketer, but he's the Greatest cricketer of the whole World!
Greatest ever
41 Comments
2
Kumar Sangakkara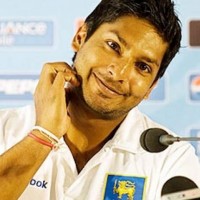 Super man
Pride of Sri Lanka. Great cricketer and a genuine gentleman
He is the Best cricketer+ great human being
Cool and good player
66 Comments
3
Muttiah Muralitharan
Got through the struggles he had to face as a youngster. Picked up 800 wickets in test and 534 wickets in ODI's. What a legend!
Greatest match winner sri lanka has ever produced.
Sri Lanka would not win many matches if he was not there from 1995 to 2011.
Best spinner ever cannot be topped
Numbers will speak for him.
16 Comments
4
Lasith Malinga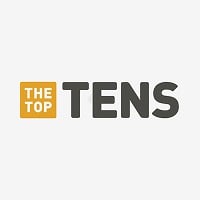 He is a REALLY good player I was so sad when he retired
Bad
Player
Best yokerer ever
Really good player
10 Comments
5
Mahela Jayawardene
A very good player at all
He is the best
One of the best Lankan batsman ever.He is one of the most elegant and stylish players in batting with his drives along the ground and the inside out and sweep and cuts.A great role model to young cricketers.
You've gotta love Sanath, Muttiah, Aravida and amongst them stands this man as well! Someone on whom Sri Lankan cricket could always rely on! Great batsman, great captain and above all, a great human being! He has been there for Sri Lankan cricket when they needed his service the most! He'll always be one of the greatest players of not only Sri Lanka, but also Cricketing history! Hail the master!
17 Comments
6
Tillakaratne Dilshan
Sanath Jayasuriya is the Greatest, Muttiah Muralitharan & Romesh Kaluwitharana are the co-2nd Greatest & Tillakaratne Dilshan deserves nothing less than the 3rd Greatest!

Unlike bastards like Sangakkara who plays cricket for personal records, Tillakaratne Dilshan plays for the victory of the whole Motherland. He is an Amazing Batsman, Great Bowler and an Incredible Fielder! For me he is the Greatest All-Rounder since Sanath Jayasuriya!
He is the 4th greatest after, sanath, sanga and mahela. His agresive style has always been admired by all sri lankans. His new opening partner, Kushal perera, is almost as dashing, no wonder people have started to think that dilshan, the old boy and kushal, the youngster, are bound to be like kaluwitharana and jayasuriya, like in the 90's. Flashy starts! Another era for sri lanka!
My favourite
Tillakarnatne Dilshan is my Uncle, he is an amazing cricket player, and I belive he is the best. He is a great batsman and bowler, and he is not a sore losser. He is THE BEST! umm that's all I have to say bye.
8 Comments
7
Nuwan Kulasekara
Favorite bowler
He is a innocent but very talented and also he has a brave heart is always give 100% to the while he bowling, batting, fielding he is under rated player but he is the number 1 odi bowler once and he is also one of the greatest swing bowler after vass
In sri lanka's Bowlers, Lasith Malinga comes in First Place, Rangana Herath in Second Place and Nuwan Kulasekara deserves nothing else than the Third Place
8
Dinesh Chandimal
He always show the true sportsmanship during the play. Great player who like to give his best to the country. But being captain in an early stage of the career made him stressed and in-consistence.
He is on Track of Beating DILSHAN, But see one day DILSHAN Will Smash 16 Sixes like Shanaka and Become greatest, even more than JAYASURIYA
The future of sl cricket
Angi is better than chandimal
3 Comments
9
Aravinda de Silva
He is most reliable batsman for shri Lanka
Great batsman for srilanka
No one like him
The best batsman ever made by sri lanka. Do not compare his glory with modern cricket. He is a match winner and he has at least 10,12 strokes to each ball he faces.
25 Comments
10
Rangana Herath
He is best bowler in the world
Great left arm spinner
Most underrated player from sri Lanka. kept a low profile.
very much like iqbal quasim..
Rangana should be right up there with Murali on the ten best Sri Lankan cricketers and int the World's top ten spin bowlers
1 Comment
The Contenders
11
Angelo Mathews
Greatest match winner for SL
Certainly deserves to be higher up. Was an absolute beast in the 3 peak years of his career.
He is a great cricketer in Sri Lanka
Good captain super man
4 Comments
12
Marvan Atapattu
His Style is Unique & Beautiful to watch... The Drives, The Cuts, The Pulls are textbook accurate! The Best Batsman after Sanath Jayasuriya.
I think he is the best one at all. - RanwanMakara
Marvan scored 8529 ODI runs... He & Sanath destroyed all the bowling attacks back then... A very few knows the fact that he was also known as 'Marlon Kandamantu'
For me there are 3 Opening pairs who changed the world and Marvan is in one of them:

1st: Sanath Jayasuriya & Romesh Kaluwitharana
2nd: Sanath Jayasuriya & Marvan Atapattu
3rd: Sanath Jayasuriya & Tillakaratne Dilshan

Go Sri Lanka!
13
Ajantha Mendis
The creater of Carrom Ball and T20 specialist spiner
very good
14
Arjuna Ranatunga
Pride of Sri lankan cricket. Stood up to racist Australian in their own country, saved Muralis Career.
After he brought the world cup to Sri lanka in 1996, 22 years ago no other captains were able to achieve the feat.Great captains are very rare.Should be rated highe than this.
He is really great captain and he brought his team from low stage to higher stage.
He is wonderful batsman
3 Comments
15
Chaminda Vaas
There is no other bowler as consistent and genuine as he is. He was not only a great bowler but an exceptionally reliable all rounder that gave his all with the bat and ball.
If u can find a better pacer than him, then u are telling a lie. The best pacer in this whole earth!
Simply the best and most consistent fast bowler than Sri Lanka has ever had. Any country would be proud to include him in their list of best cricketers!
The best ever Sri Lankan fast bowler chaminda vaas is the best Sri Lankan bowler after Muralitharan
3 Comments
16
Upul Tharanga
Tharanga is the best batsman of lankan side and better than kohli and tendulkar
Good bestmant tharanka
Tharanga be open open batmen
Super open batmen
1 Comment
17
Romesh Kaluwitharana
Sanath Jayasuriya is the Greatest, but Romesh Kaluwitharana deserves nothing less than the 2nd Greatest!

Along with Sanath, Kalu revolutionized One Day International batting with his aggressive tactics during the 1996 Cricket World Cup. It's always a massive compliment to someone to say they changed the game, and their storming Batting in the 1996 World Cup changed everyone's thinking about how to start innings!

And Man! He was & he will always be the Greatest Wicket-keeper ever to play the Game!
Little Kalu! You are the Greatest Wicket-keeper of All-time! There will never be a keeper better than you. You are the Best because you are the Backbone of the team behind the Wicket. SANA & KALU: The Greatest Batting Pair in the History of the Game!
18
Roshan Mahanama
The best sri Lankan fielder.
19
Asanka Gurusinha
He cannot touch Sanath Jayasuriya's Caliber but was an Awesome Player in the 96' World Cup winning team. He was a big factor and played major roles in the win. Was the best 1-down batsman when Sanath or Kalu was dismissed. Asanka did all his best to win the World Cup. What a great player, had to vote for him.

You will never find a better team than the 96' World Cup Winning team.
Sanath Jayasuriya, Romesh Kaluwitharana, Asanka Gurusinha, Aravinda de Silva, Arjuna Ranatunga, Hashan Tillakaratne, Roshan Mahanama, Upul Chandana, Kumar Dharmasena, Chaminda Vaas, Marvan Atapattu, Ravindra Pushpakumara, Pramodya Wickramasinghe & Muttiah Muralitharan.
The Golden Era of Sri Lankan Cricket!
20
Kusal Perera
One of the best...
Awseome and very fun to watch.
Super
Best
2 Comments
21
Farveez Maharoof
Best all rounder.
Good all rounder like Andrew Flindoff
Tallente but un lucky
Good All rounder after Angelo Mathews, he should be n Team for ODI & T20
1 Comment
22 Roy Dias
23
Suranga Lakmal
Worst Player in the Universe
Ranasinghe Arachchige Suranga Lakmal has scored 2 ODI runs at an average of 0.5 in 17 matched with a highest score of 1 not out! Have you ever seen better figures than that?
24
Russel Arnold
He played a vital role in Sanath Jayasuriya's Incredible 189 Match!
25
Rumesh Ratnayake
Legend
26
Thilan Samaraweera
He is the best Sri Lankan test batsman after magela and sanga he got appointed to the test team of the year 2009 as a batsman. He ranked no 7 in icc test rankings 2009 and scored 1500 runs in that year. He got injured in Lahore attack and became the man of the series vs NZ from the very first series after he got recovered. Still holds the best second highest average by any Sri Lankan test batsman with the average of around 49
27 Pramodya Wickramasinghe
28
Kumar Dharmasena
Our Lovely UNANDUWA! What a key player in the 96 World Cup winning team! Now he's a Umpire!
good
29 Ruchira Palliyaguruge
30 Thilina Kandamby
31
Thisara Perera
34 in an over... Best hitting ever..
HAHAAAH! He is a Bowling All-Rounder like Mitchell Johnson, and you think he's a batsman! HO HO HO HO HO HO! REALLY FUNNY!
32
Sanjay Thuraisingam
Fantastic player
33
Prasanna Jayawardene
One of the Greatest Wicket-Keepers or perhaps Batsman in Sri Lanka. When he takes the bat, sri Lanka will receive a big maiden Century or Two
And Then in 20 Matches, he'll score 2000 Runs
Best Wicket-Keeper for Sri lanka after Sangkora
34
Chamara Kapugedera
The Most horrible Cricketer! What a loser! Certainly the last place on this list! LOSER!
The Most Terrible Cricketer! What a losing guy! Absolutely last in this list! LOSING GUY!
35
Ravi Ratnayeke
Terrific player and bloke!
36
Ranjan Madugalle
Ranjan is the most stylist batsmen I've ever seen in Sri Lanka cricket. He has been a gentleman no less than to Kumar Sangakkara. 90's cricket had less exposure due to the civil wars in the country under his captaincy. He was an outstanding batsman in his orthodox style as well as hitting sixers in rows but unfortunately spectators noticed less about his talent. Ranjan we still love your less ego and great humanity.
37
Hashan Tillakaratne
Most beautiful batting action in sri lanka
Action Batta is one of the Best!
38 Ruwan Kalpage
39
Sachithra Senanayake
He is icc t20 2014 winning team member
one of the best spinner in sri lanka
40
Jeevan Mendis
Awesome player
41
Nuwan Zoysa
The Gentle Giant! He was an Incredibly talented Cricketer... - Nirmal1991USA
42
Upul Chandana
One of the Best Fielders ever! He is among the Greatest fielders Sri Lanka ever produced like Roshan Mahanama, Sanath, TM Dilshan, Mahela & Kaluwitharana the Best Wicketkeeper in the world!
43 Ravindra Pushpakumara
44
Dhammika Prasad
Dam Prasad surely is one of the most Remarkable bowlers! He even bowled a bolt of 150 kmh-1
45 Suraj Randiv
46
Pulasthi Gunaratne
His stats & figures says it all! He has scored 36 runs & capruted 27 wickeds in one day internationals. Top score of 15 (not out) best bowling of 4 for 44 and has taken 3 catches also! A Great player!
Pulasthi is the Best Fat Bowler after Chaminda Vaas & Nuwan Soysa! He is a wonderful bowler who is lightning fast! 150 kmh-1 is a simple thing for him!
47 Avishka Gunawardene
48
Duleep Mendis
Underrated.
49 Sidath Wettimuny
50 Brendon Kuruppu
PSearch List
Related Lists

Top 10 Best Sri Lankan Cricketers of 2014
Best Sri Lankan Cricketers
Greatest Sri Lankan Actresses
Greatest Sri Lankan Male Singers
List Stats
2,000 votes
51 listings
6 years, 356 days old

Top Remixes (8)

1. Lasith Malinga
2. Sanath Jayasuriya
3. Muttiah Muralitharan
mdoyle11

1. Kumar Sangakkara
2. Muttiah Muralitharan
3. Sanath Jayasuriya
mpKarthik

1. Kumar Sangakkara
2. Muttiah Muralitharan
3. Sanath Jayasuriya
vihanga
View All 8
Error Reporting
See a factual error in these listings? Report it
here
.