Top Ten Best Guildcraft Eggwars Players
Guildcraft is a Minecraft server for cracked and premium players. For those who have played Minecraft, I'm pretty sure you know what Eggwars is. In this server there are very powerful opponents to face and these are the guys you want to team up for when you are playing.

1 TheFireKid

An absolute legend, he is a one-man band. No doubt the best of the best. He is the brawn, brains and has the best timing out of everyone I have never seen him lose a game although he has actually. And on top of that he killed everyone on this list. (I think) - Angry945

2 XxKocoskiXx

He killed TheFireKid! - Angry945

Don't be fooled by his adorable pug skin with a little jumper, Dog is God spelt backwards. He is a god when it comes to PvP. He will bury YOU in the void. - Angry945

3 Prince_Snaer

A Royal Fighter. Capable of using a jitter click, no one can touch him. You better have him on your side otherwise the you and the team next to you will be Demolished! No one can dethrone this Prince of PvP - Angry945

4 chris999

When I first played eggwars I remembered he beated the heck out of all the teams. All he needed was an iron sword. To wipe out almost everyone. - Angry945

5 FillowWillow

He is a legit fighter, he can vanquish teams and players in a breeze. Though he does have a temper but that doesn't stop him he will try again and again. A very loyal friend. - Angry945

6 MAFIABOSS2015

For 3 years (You can tell by his name) He has been killing players in eggwars non-stop. With his sharp actions and quick thinking he wins the eggwars games - Angry945

7 FlydeHD

8 Zyrus125

He is pretty close to TheFireKid. He has his own tricks up his sleeves. He is a very fast person, Don't blink. - Angry945

9 xXWitherBoyXx

I am going to be very honest, he does use strength most of the time, but still a very powerful warrior, who will make all bow to his feet. - Angry945

10 Angry945

Which is pretty much me.
So I am pretty fast, most of my wins are by luck, I killed FillowWillow in eggwars twice. I happen to be very stealthy. Not much of a fighter. I mainly suffer from lag, but who knows what power I may behold when lag goes extinct. Then you won't want to mess with me. - Angry945
The Contenders
11
Tedious_Dad
The Dad of Pvp himself is a very powerful opponent striking at you with multiple critical hits. All you see are sparks and stars. - Angry945
12 Ataman
13
populardog
I'm a good player for my first year
14
LunaAS
She has the best bridging skill I've ever
seen.i've seen her do almost all the styles ever made. (psst I'm better)
.
15
UltimateMustafa
GodPvP
Should be number 1
No one can strategy better then him, If he doesn't wins, he makes sure non of the other pro teams make it
A legit fighter. - Angry945
Beware of his Butterfly
16
PyroKnight
Pyroknight > Edgelord
I've never seen anyone have so much confidence. He was always looked down on because people thought he was dumb and weak because he just started people told him to leave their team soon he made them regret it.
He's sort of good, but not as good as me.
17
ItsMeganHere
Hi I voted you
18
FreezeDry
Maddest bow skills, occasionally kills himself with his own cobwebs.
Exactly like XxKocoskixX but only when he is on strength
19 Forum Guru
20
Xephanez
She's just started getting back into EggWars, but getting better after each game she plays.
21 ItsMilke
22 DoNotSteal
23
Jakeplayz
HE SHOULD BE IN TOP 10
24
Thekillermatic
Killer is in his name, enough said. - Angry945
25
ngyuyang
Ever since I first started, he was by my side from probably my 8th eggwars game to now. And there is no doubt he is one of the best eggwars players.
*cough
26 Fury153
27 The_Greek_Lover
28 Taher
29 Huub_griffin
30 Twintail
31 KyocellHD
32
PugPlayzYT
Shes a legend shes a beast she will void you with her fist
33 12334
34 Neon71
35 DestroyerMCE
36
Chuck Norris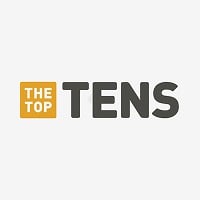 Carlos Ray "Chuck" Norris is an American martial artist, actor, film producer and screenwriter. He was born in March 10, 1940, in Ryan, OK. He is famous for mostly starring in western and action movies.
37 CaptainOggy
BAdd New Item