Hottest Guys In the WWE
penelopya
The Top Ten
1
Roman Reigns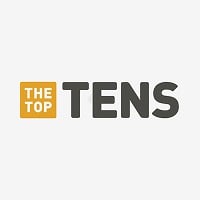 Leati Joseph "Joe" Anoa'i (Roman Reigns) was born on May 25, 1985. He is an American professional wrestler and former professional Canadian football player. ...read more.
Hottest man on Earth, not just WWE. Tall, dark and handsome. Sexy thick body, gorgeous eyes, badass tattoos, beautifully full lips and perfect hair. His voice is deep and sexy. It helps he's a nice, humble yet badass man too. Perfect. He should be WWE World Heavyweight Champion. I love Roman Reigns so much!
He is the best an in the WWE and he's not just hot he is the best wrestler too and my hero. I love. Roman reigns more than anything.
Roman reigns is so sexy with his great body tattoo face and beard long hair how he talk walk the clothes he wear he give me shivers down my spine I love you roman reigns
I love to watch WWE only because of Roman. I can't explain how much I like him. He is just my fevourite.
V 119 Comments
2
Randy Orton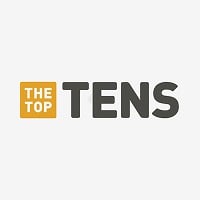 Randal Keith "Randy" Orton is an American professional wrestler and actor who is signed with WWE, where he is a member of the SmackDown brand. He is a 12-time world champion, having held the WWE World Championship eight times and the World Heavyweight Championship four times.
Randy Orton is the hottest ever male wrestler of the wwe, his hot body and manliness makes every woman get attracted on him, he is also a great wrestler.
DAMN! he's drop dead gorgeous! And he's evil features just makes him hotter!
The guy is just so beautiful. Without a doubt has the sexiest tattoos, the strongest muscles, and a perfect face with incredible eyes and lips. He is the most perfect man in the world.
He is more handsome than Roman Reigns. He deserves to be on number 1. He's so hot, sexy and beautiful I love you ๐Ÿ˜˜๐Ÿ˜˜๐Ÿ˜˜
V 21 Comments
3
John Cena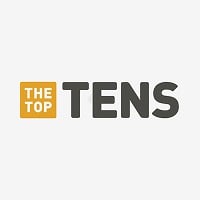 John Felix Anthony Cena Jr. (/หˆsiหnษ™/; born April 23, 1977) is an American professional wrestler, rapper, actor, and reality television show host signed to WWE, where he is assigned to the SmackDown brand. ...read more.
I think john cena is hotter than morrison he is funny & charming buti do like morrison also morrison shld be # 2 & john cena will always be my # 1
Okay he has the hottest smile ever and have you send his abs and he actually seems really nice like lots of superstars act really stuck up
By far Cena is THE hottest man in wwe! The dimples, the body, the charities he's involved in, all make him the sexiest!
best
V 44 Comments
4
Dean Ambrose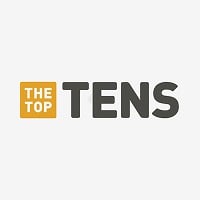 Jonathan "Jon" Good is an American professional wrestler and actor, signed to WWE under the ring name Dean Ambrose.
His mic skills are off the charts and his character is brilliant. So psychotically unstable that it's actually really hot. Oh, and have you seen his arms?!
He is my favorite wrestler ever. He is so sexy. He should be number one. Roman Reigns number two
His mic skills, raspy voice, smile, that body, the way he moves, when he gets mad is sexy to watch. What isn't there to love about him
At least he's not far behind
V 26 Comments
5
TJ Perkins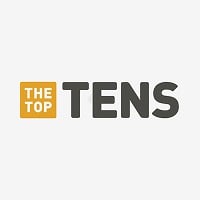 Theodore James "T.J." Perkins (born September 3, 1984) is an American professional wrestler currently signed to WWE, performing on the Raw brand where he was a former and the inaugural WWE Cruiserweight Champion under the abbreviation TJP.
So hot now especially because of his bad boy attitude but he should be a little lower on the list until he stops dressing like a kid
& my opinion my heart beats billions of times every time I falling in love extremely & gorgeous the hottest bad boy tjp turns me on and I definitely sexy attractive voice and I love to hear all the time
This sexy bad boy is so pretty and good looking. but he should wear those pants more like trunks or something like Jason jordan right now
6
Cody Rhodes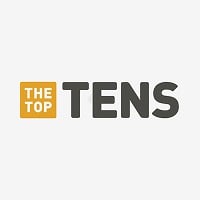 Cody Garrett Runnels, better known by the ring name Cody Rhodes, is an American professional wrestler and actor.
I think cody rhodes should be number one on this list he is so hot and I would faint if I saw him in real life and met him
Man oo
Cody is Bรฆ... BELIEVE THAT!
FAWKKK MEEE THAT SON OF A BITCH IS HOT ASF
7
Dolph Ziggler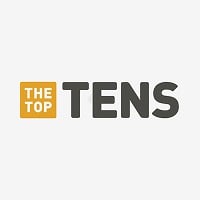 Nicholas Theodore "Nick" Nemeth, best known by the ring name Dolph Ziggler, is an American professional wrestler, stand-up comedian, and actor.
Dolph ziggler is the man he can put the miz down any day any time the miz just doesn't think so because he has to always have his wife on ringside and not only is the miz a huge huge cheater but his wife also is Dolph kick his ass I know you can
Dolph Ziggler is a good wrestler. Yes, indeed... we like him.
In what world is Dolph below the miz. Come-on people give Dolph some love.
Love love love love him! 'n
V 13 Comments
8
The Rock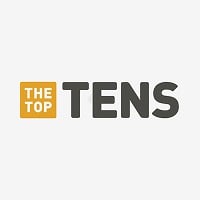 Dwayne Douglas Johnson, also known by his ring name The Rock, is an American and Canadian actor, producer and semi-retired professional wrestler, signed with WWE.
He is so hot and talented. He is a nice guy. He's so funny and manly. No one can beat him because he is THE ROCK!
The rock is so hot just like his because roman
My mum has a crush, enough said.
Rock is best best
V 5 Comments
9
The Miz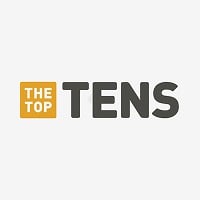 Michael Gregory "Mike" Mizanin is an American professional wrestler, reality television star, and actor. He is signed to WWE, where he performs on the SmackDown brand under the ring name The Miz. He is the current WWE Intercontinental Champion in his fifth reign.
The miz has a good face, sexy six pack and Underwear
The miz is such a hottest guy in WWE his smile, his look, his entry. Everything is hot hot hot hot hundred time million time billion time so hot.
I love the Miz he is so HOT I wish he was my husband!
Really Really Awesome
V 4 Comments
10
Christian
He should be in top ten
The Contenders
11
Seth Rollins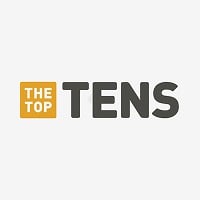 Colby Lopez is an American professional wrestler and actor who is signed to WWE under the ring name Seth Rollins.
He is the hottest WWE Superstar! Look at his face in his beautiful eyes and his sexy body,
Seth is so hot and his eyes so beautiful
Seth is the best guy and the most handsome wrestler in present he should be in 1
He is best
V 19 Comments
12
Batista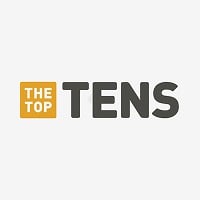 David Michael "Dave" Bautista Jr. is an American actor and former professional mixed martial artist and professional wrestler.
Most handsome personality tall and strong
Girls love him more than Cena

Cena reigns hhh Orton they look like baby boys but Batista looks like an ass kicker! deal with it!
No he is not
V 3 Comments
13
Chris Jericho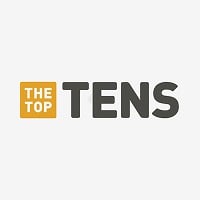 Christopher Keith Irvine, better known by the ring name Chris Jericho, is a Canadian-American professional wrestler, musician, media personality, actor, author, and businessman, currently signed to WWE and NJPW.
The SOULLA OF ROCK AND ROLLA IS SO CUTE!
He is the demon of hottest he is awesome
He is best in the world
32 r u kidding me? He's hotter than the miz
V 1 Comment
14
John Morrison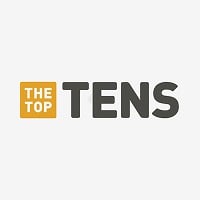 John Randall Hennigan is an American professional wrestler and actor, who is best known for his tenure with the WWE where he was better known by his ring names John Morrison and Johnny Nitro.
I always thought he was hot since the first time I saw him.
have you seen those abs
hot hot hot -
How the hell isn't John Morrison #1?
My favourite
V 5 Comments
15
Finn Balor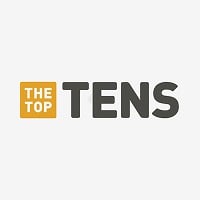 Fergal Devitt is an Irish professional wrestler signed to WWE, where he performs in its developmental territory NXT under the ring name Finn Bรกlor.
I think finn balor should be number 1, or at least in the top 10
So hot, especially with his leather jacket. His Irish voice is cute too.
Wow! He is gorgeous!
I think Finn balor is one of the hottes guy in WWE and he should be number 1 # SO HOT #LOVE HIM๐Ÿ˜๐Ÿ˜๐Ÿ˜
V 6 Comments
16
CM Punk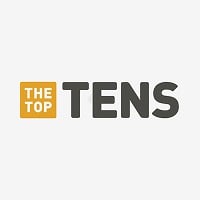 Phillip Jack "Phil" Brooks, also known by the ring name CM Punk, is an American comic book writer, actor, upcoming mixed martial artist and retired professional wrestler who is signed with the Ultimate Fighting Championship. ...read more.
Think about retro and 2013 he was best looking
He is the best in the world
CM Punk is sexy!
He is hot JD I lv him very much!
V 4 Comments
17
Evan Bourne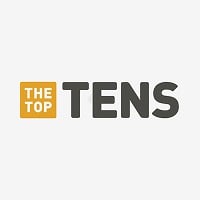 Matthew Joseph Korklan, also known by the ring name Matt Sydal, is an American professional wrestler currently signed to Impact Wrestling, where he is a former Impact Grand Champion and the current Impact X Division champion in his first reign. He is best known for his time in WWE under the ring name ...read more.
He is so dreamy
18
Brad Maddox
Hottest face and nice body
19
Edge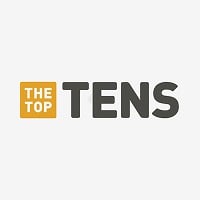 Adam Joseph Copeland is a Canadian actor and retired professional wrestler. He is best known for his time with the American professional wrestling promotion WWE, where he performed under the ring name Edge.
Charming, attractive man.
I think edge must be in Top ten...He is not only hot,He's the Underrated Superstar...Plus, he's the Rated "R" superstar and Sexier &, Hotter than many other Superstars
20
Sheamus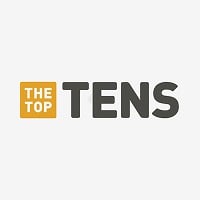 He is by far the sexiest man to grace the WWE with his unique looks and charming smile. Yum!
Sheamus is gorgeous
He's so hawt! And SO funny!
Never been more attracted to a man in my life... ๐Ÿ"ฅ๐Ÿ"ฅ๐Ÿ"ฅโค๏ธ
V 1 Comment
PSearch List
Recommended Lists
Related Lists

Hottest Anime Guys

Top 10 Hottest Guys From the CW

Top Ten Hottest Disney Channel Guys

Hottest Anime Guys with Long Hair

Hottest Fairy Tail Guys
List Stats
1,000 votes
42 listings
7 years, 325 days old

Top Remixes (5)

1. Roman Reigns
2. Randy Orton
3. Dean Ambrose

douknowwhoiam

1. John Cena
2. Rey Mysterio
3. The Rock

fliksfd

1. Randy Orton
2. Ted DiBiase, Jr.
3. CM Punk

ajstyles
View All 5
Posts
Error Reporting
See a factual error in these listings? Report it
here
.