Top 10 Strongest WWE Wrestlers of All Time
The Top Ten
1
John Cena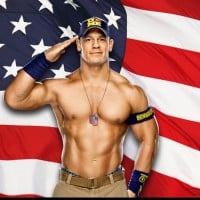 John Felix Anthony Cena Jr. (/ˈsiːnə/; born April 23, 1977) is an American professional wrestler, rapper, actor, and reality television show host signed to WWE, where he is assigned to the SmackDown brand. ...read more.
John cena have not lost even a single fair fight and he defeated mark henry (World's strongest man) in an arm wrestling, even mark henry salutes him. And the most importantly, he had never tapped out in his entire career.
John Cena is the most popular wrestler and also the most strongest wrestler but, this year the luck of cena is not good going. He has to improve him up. And remember that john cena is the first man ever to defeat superstars like the great khali and he can adjust anyone's aptitude. And he can lift anyone on his shoulders as you seen that cena lifted edge and The Big Show at the same time at wrestle mania, and he had also beaten kane, roman reigns, randy orton at the same time at Fastlane in a wwe world and heavyweight championship match.
he never gives up
John Cena did an arm drag, the wrong way on Mr. Kennedy in 2007, tearing his pectoral muscle of his right shoulder. But he still managed to make his opponent tap out in the STF lock. As part of an attack from Randy Orton he took an RKO on the announce table which further damaged his right hand muscle just moments later. He did not cry! ( If it was any normal person, they would have cried and SCREAMED like a little girl). After surgery, he came back in the 2008 royal rumble and after a year did the most freakish move of carrying both BIG SHOW AND EDGE on his shoulders at 2009 - Wrestlemania 25 for the ATTITUDE ADJUSTMENT. That is why he is called the SUPERMAN OF THE WWE.
Saw him lift Show and Edge on his back at the same time at Wrestlemania.
2
Brock Lesnar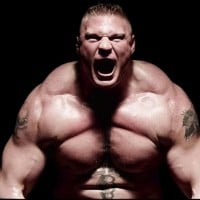 Brock Edward Lesnar is an American professional wrestler and former amateur wrestler, professional American football player, and mixed martial artist who is currently signed to WWE.
I of course agree Brock Lesnar is strong, but remember he has wasn't able to defeat Gold Berg. Just check out No way out when Gold Berg confronted Brock Lesnar, Brock was about to run out of the ring and even when Gold Berg interrupted Brock's interview, Brock felt like he was in Hell. Gold Berg is really strong than Brock Lesnar which can be witnessed by his MILITARY PRESS to Brock Lesnar @ Wrestlemania. Gooold Berg! Gold Berg!
Former UFC Heavy weight champion, every WWE guys respect him including Stone cold Steve Austin, The Rock, Bill Golberg to name few. Lesnar is still dominating WWE. He is still fast, strong, rough, can even do shooting star press guy is a machine (proof his UFC workout video). Besides Cesaro today no other younger WWE guys have such a versatility, lots of guys came and gone but no one like him.
BROCK LESNAR is the the most powerful, and he has an unmatchable strenght. He can lift 900+ pounds. Just think, 900+ pounds is almost same as lifting mark henry and big show together on his back at the sametime, just think, and some of you people think that john is very strong by lifting big show and edge together, that's nothing, brock has power to lift mark and big show at the same TIME. The only guy who can match his strength is gold berg, but still BROCK RULES. And by the way, john is actually scared of brock lesnar. John will start peeing if BROCK attempts to scare him!, THIS IS THE TRUTH GUYS!
Brock lesnar have actually deadlifted 1000lbs, that is way more than the combined weight of bigshow(440lbs), mark henry(400lbs)together. If you knew this no one would say that john cena or kane to be more stronger than brock lesner. And lesner can almost defeat anyone other than bill goldberg, because billgold berg is his biggest rival ever since he step in to the wwe ring first time. Think about it and like this comment if you got it.
3
Bill Goldberg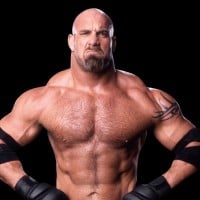 William Scott "Bill" Goldberg is an American actor, former professional football player, and semi-retired professional wrestler.
Goldberg has not lost a single match in his career in the WCW or the WWE that was ever conducted without a foul play. He is undisputed when the match is one on one and played fair. Within a single year, he defeated every single superstar in the WWE including Brock Lesnar. Actually, if you tune into YouTube, you can see Brock running. The man can still do a back-flip at this age. His record of 173-0 in the WCW reigns supreme. The streak would not have broken if that wrestler hadn't shocked him with an electric rod during the match. At this particular match, he knocked down everyone in the locker room who tried to bring him down. Then, this man made a foul move with an electric rod and that is how Kevin Nash won.

Just take a look at Wikipedia and witness Goldberg's matches in WCW and WWE and then vote. That is how you do justice to any man or any sport and not by voting for one's favourite wrestler without knowing what others have accomplished. It is Goldberg all the way.
Bill Goldberg jack hammered big show, Mark Henry, Alexander rusev, Brock lesnar, and could jackhammer giant Gonzalez and ultimate warrior. He should face great kali and Mark Henry, the rock and big e. Langston in a six threat match and he should jackhammer both big e. Along with the rock. And spear great kali and Mark Henry at wrestle mania 34 and win the heavyweight championship. He can bench 750 pounds, people. Not 605 that's more like Brock lesnars benching wight. He's the most powerful WWE and strongman ever. You can take giant Gonzalez, the great kali, and Bruno samartino, Andre the giant and they still don't equal this mega powerhouse bill Goldberg. And no Brock lesnar can do 650 to 655 pounds. But Bill Goldberg is one of the most remembered legends out of the WWE. His streak is more then The Undertakers streaks. Impossible to beat Goldberg unless you're Brock lesnar. Because he is a destroyer that can bench almost 700/790 pounds. So that's why you people believe he is stronger ...more
Ok so here is the thing goldberg has so much energy in each cell of his body that that even though he has such huge bulging physique he can move really well and can punch, kick, smash, anything you name it. Whereas other wrestlers may have bulging physique the cannot move their body very well or punch with as much strength that is why in my opinion he is one of the most complete wrestlers I have ever seen in my life. Period.
Goldberg is the strongest ever wrestler in the face of WWE. There's no one who can beat him and there's everyone that he can beat. John Cena is more of a made out to be superstar. But, bill comes from a tremendous strength and vigor.

WWE released bill because he refused to lose his matches for creating their story lines. He knew only how to win and beat down other, thanks to his gigantic power.
4
Mark Henry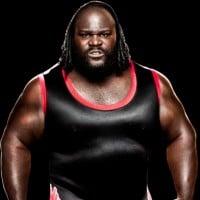 Mark Jerrold Henry is an American powerlifter, Olympic weightlifter, strongman, and professional wrestler who is currently signed to WWE.
The guy is an accomplished power lifter. He has broken records in the big three and won competitions by miles drug free. He was stronger in high school than most of the dedicated strength trainers you will come across in a gym. His talent and raw strength should put him at the top. I can't speak for these other guys because they were not required to pass drug tests during their ultimate displays of power and strength.
Mark Henry can bench press over 700lbs he world strongest slammed big show-485lbs held across his chest and picked up over his head and slammed, and he cleaned and pressed 451lbs with the greatest of ease and held it up their for over 5 seconds.
Mark Henry was Olympic weightlifter and Power Lifter. He holds the world record in the combined totals of the two sports. He won the strongest man competition against the real strongest men in the world. Look it up. Even Bill Kazmeier says he is the strongest in the world.
Mark Henry should be #1 on this list. He has unmatched strength. He won Arnold Classic 2002 with few months of preparation while everyone trained for years. Also he can squat over 1 ton. He is truly one of the strongest men that ever lived.
5
Undertaker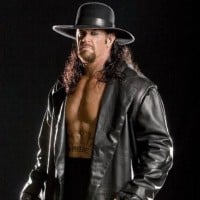 Mark William Calaway (born March 24, 1965), better known by his ring name The Undertaker, is an American semi-retired professional wrestler currently signed to WWE, where he has worked since 1990, making him the company's longest tenured in-ring performer . Calaway began his wrestling career with World Class Championship Wrestling (WCCW) in 1984 . After wrestling for World Championship Wrestling (WCW) as "Mean" Mark Callous from 1989 to 1990, he signed with the World Wrestling Federation (WWF, now WWE) in 1990 . Calaway is regarded as one of the greatest professional wrestlers of all time . ...read more.
He might not be the strongest. But he is strong of course! He could tombstone 450lbs Vader with ease in 1997 and could even chokeslam 600+lbs Yokozuna in 1994 right in the air! And it was not easy because Taker was thin and scawny at that time. He was able to chokeslam the 7'3 420lbs Great Khali despite of his age in 2006! He was also able to do last ride on 400lbs Mark Henry! He can ambush 5-10 men in the ring too! Really deserves to be in the top 10!
In his prime, The Undertaker was extremely strong, he is tall and has that never give aura around him... A broken orbital bone, broken nose, severe concussion plus bleeding like a broken dam and still carried on until the end. The fight, determination and heart says it all.
He may not be the strongest physically, but he's endured 25+ years of wrestling after hip surgeries, broken noses, concussions, and knee injuries. He has outlasted everybody in the business, and it's amazing that he hasn't retired yet.
He's supposed to be FIRST? Oh come on look how good this guy is. he's like the king from any boxer, and I say he can beat anybody in just one powerful punch and he did the CHOKESLAM to the great KHALI. I say he should be First and if he gets beaten up, still, I vote this powerful man
6
Big Show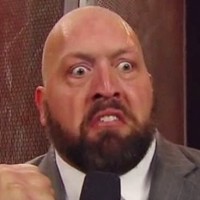 Paul Randall Wight, Jr. is an American professional wrestler and actor, better known by his ring name Big Show.
Big show is so strong he can flip over a 14.34 pounded jeep. And because of his KO punch. Big show has been my total icon sense I was 3-4 years old. My name is Cory Michael koller Brock lesnar can squat 1,000 pounds but if I where older and stronger I chould lift and press 2,000 pounds 1 ton! Still big show is number 2 at being one of the wwe strongest men!
In their prime, I think only the Big Show could have handled Andre the Giant. Definitely between the two of them.
Big Show is the best wrestler in the world and he is the strongest.
Come on people become a fan now!
I hope you like my comment?
I saw him quick bench 2 sets/60 reps each with 315 as a warmup. Impressed the heck out of me.
7
Kane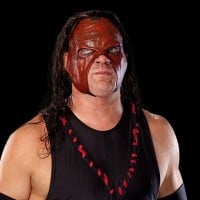 Glenn Thomas Jacobs is an American professional wrestler, insurer, and actor. He works for WWE, and is best known by his ring name Kane.
As a fan of kane, I no tell 'Kane is best! 'Kane is best! ' But the history tell that Kane is best. I am really unhappy as a Kane was not defected by any wrestler. He is defected by the WWE script and WWE Writers. If you watch Kane's matches, you can see that every time when Kane is about to win, someone distracted him and Kane loosed. I know WWE created our Kane. But I also say loudly that WWE ruined our Kane, too. They never ever let Kane to be a great champion, conquer, legend. They use Kane to do some monstrous, dangerous, scary moments only. Kane is the one guy who is with the company for such a long period. Kanes old, I'm sure he knows himself that a title run or a long period singles run isn't going to happen anytime soon if ever. But what Kane get as a return? Nothing! Really Nothing! But fans never ever cheat with him. They loved him then. They love him now. And they will be loving Kane forever.
I believe kane in his prime was the strongest wrestler. I haven't seen any other wrestler body slam the big show and elevate him as easily as he could. I'm disappointed with the list none of these guys stand a chance against kane for power, kahli wwe tries to make him strong but he's just big, in reality "only" big show and mark Henry give kane a run for power Ryback Batista Goldberg lashley their strong but are inferior to kane before his injuries and his prime. Please bring original costume and mask back
I don't think that he's the strongest but he's my favorite wrestler. He's booked to lose most single matches, it disappoints me. But watching him wrestle in 6-men or 7-men fights or battle royals is so exciting. He seems the most destructive guy whenever there is a crowded fight. And also it is exciting to watch him pull the tombstone maneuver, don't understand why WWE does not let him make that move in an actual match.
Well, as a real fan of Kane, I am not telling that Kan is Best! Kane is best! But the history tells that Kane is best. I am really unhappy as a Kane was not defected by any wrestler. He is defected by the WWE script and WWE Writers. If you watch Kane's matches, you can see that every time when Kane is about to win, someone distracted him and Kane loosed. But Unofficially Kane is the winner!
8
The Great Khali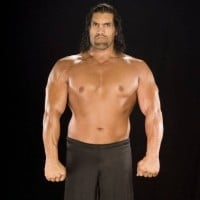 Dalip Singh Rana, better known by his ring name The Great Khali, is an Indian promoter, actor, powerlifter and professional wrestler best known for his time with WWE.
The trick about khali is that he never trained. More than one person said that if khali the Indian Giant had ever trained he probably could have set every strength record there was. Unfortunately his size also created huge strain on his joints, meaning that he had little flexability. As a combination of size and his natural power he was the most devastating, but I don't think he could ever fully utilize his power - he was simply too big. Mark Henry is probably the strongest of all time
Benches 800pounds and 600 pounds 5 times. Also was a bodybuilder but he is a bit slow when he is walking although :/ but he is a strongman
He is the strongest and the greatest WWE wrestler. He defeats very powerful wrestlers such as Big Show, Mark Henry, Undertaker, John Cena, Kane, Batista etc.
The matches were he lost were fixed because rusev defeated the great khali were fixed because in real life fight no one is good as him.
9
The Rock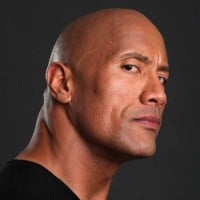 Dwayne Douglas Johnson, also known by his ring name The Rock, is an American and Canadian actor, producer and semi-retired professional wrestler, signed with WWE.
The guy is The rock.Can you believe he has defeated the man that never tapped,John Cena. That match was the greatest match I have ever seen and that match is in the list of greatest wwe/wwf matches of top ten list.The 8 time and 358 days holding WWE Champion is the most money taking superstar in the WWE history. The electrifying man with the electrifying moves and with the electrifying theme song is gonna rock on wwe. He is a semi retired and his age is 45 years but he can win the WWE championship,WWE Universal championship and many more. At the lastime I would say that The Rock is the most popular and strongest wrestler in the wwe history.
The Great One is the greatest one...Period. Brock Lesnar brags about beating The People's Champ back in 2002 with loads of help (ahem...cheating) from Hayman. I seriously want a fair rematch and I bet this time things will be different; because The Most Electrifying Man In All The Sports Entertainment is A Million times better now.
D. Johnson the rock is stronger then Dave Batista! He is the most electicving in sports entertainment. But Cesaro is still the top 1.000 time strong champion. He is the Swizz Superman and the swing king. I am so strong someday I will be able to beat great Kai. And when Mark Henry sees Matthew Davis he will crush him and destroy him!
Batista may be stronger but I think dywane Johnson the rock is number 3 in champions of wwe. But if Batista fighted the rock he would be stronger. I give more respect to the rock then Roman reigns and Brock lesnar. The rock is number 0 in being one of the strongest men in wwe. that's a good thing not bad because he is strong enough. Stronger then roman reigns. Mike Tyson is still my boy I love him.
10
Roman Reigns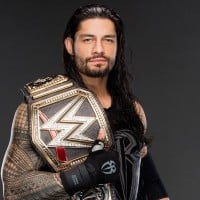 Leati Joseph "Joe" Anoa'i (Roman Reigns) was born on May 25, 1985. He is an American professional wrestler and former professional Canadian football player. He is currently signed to WWE, where he performs under ring name Roman Reigns. His finishing move is Spear and Moment of Silence. His signature move is Superman Punch. He is better known as the Powerhouse. He has won 2 WWE titles, one tag team championship as "the shield", the 2015 Royal Rumble and is a 7 time Slammy Awards winner. His Main Evented Wrestlemania for 3 years in a row since coming on the scene in WWE, and he is often considered to be the most hated babyface of all time.
Roman is overlooked completely on his strength capabilities. He's picked up both Dean Ambrose (225lbs) and Seth Rollins (217lbs) on his shoulders for a Samoan Drop back in FCW that everyone conveniently forgets about. He can easily squat 500lbs on his shoulders, and he's Samoan dropped Big Show and Mark Henry. Inasmuch he's an Unstoppable Force with that Spear of his and should not be ignored or overlooked. He's brute and raw strength incarnate right now and a fierce competitor.
He is my favorite wrestler. He has eliminated 12 wrestlers in 2014 royal rumble then won 2015 royal rumble. He have won 3 time world heavyweight championship match under 6 months. He have punched his tickets 2 times main event against brock lesnar and triple hhh. I think he should be in top 5. Love you reigns
He is the best champ of the champ he should be number 1 because he has defeaten Mark Henry the worlds strongest man. Just look at his superman punch and spear he just knocks him out with his finisher or signature no one dares to get up after that instead they just get pinned...
Everyone is a cheater in wwe except some and roman is one of that he is the most toughest guy I have ever seen her has the never die attitude he is amazing he is no. 1
and triple H afraid from roman he is idiot and roman is the strongest man not mark Henry
Good luck roman.
The Contenders
11
Braun Strowman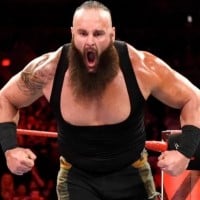 Adam Scherr is an American professional wrestler and former strongman. He is currently signed to WWE, where he performs under the ring name Braun Strowman. In WWE, he is a one-time Universal Champion, a one-time Intercontinental Champion, and a two-time Raw Tag Team Champion.
Yes Braun strowman is stronger then Cesaro. He flipped an ambulance. So that means Braun can lift about 14,000 Pound's way stronger then big E. Langston he can bench press 575 Pound's and lift 10,000 Pound's. He's lot more like Brock lesnar! Out of any wrestler ryback can bench press 565 Pound's his the 2nd strongest out of Big E. Langston Braun's number 1st
He has done things that are way more impressive than guys like Big Show, Khali and Ryback. He has great potential and surely a Universal or WWE title run is in his future.
Braun is at 112, and you don't find him strong? He whooped all 3 members of The Shield. He would destroy Lesnar in a real fight. DEAL WITH IT!
Braun Stromen was one of the first people to be stronger then big e. Langston and big Cass is a lot like him. Big show may be stronger but Braun stromen has lift Chris Jericho. But rusev is one guy you don't want to mess with out of Braun stromen because he lifted Cesaro! After all someday Braun stromen may be a lot like Mark Henry!
12
Ryback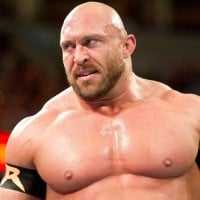 Ryback Allen Reeves is an American professional wrestler that performs in wrestling shows on the indy circuit. He is a former WWE superstar and Intercontinental Champion.
Look has a pure wrestler he is the strongest man mabe Kazmier and Mark Henry are a little bit stronger but not that mutch and forget about cena, batista, lesnar, goldberg, triple H... they are not even close to him in the gym I know Isaw them!
I HATE RYBACK! He can't wrestle his look copy's Goldberg he injured cm punk who should of been in the main event scene in 2013 not working with a jobber and to top off...
HE'S JUST SO BORING! Ryback should of been fired ages ago
Make this a trend #ryback sucks
All that's all true I want him to put a stop on HHH triple h at wrestle mania 31 and end his career forever with the shell shock and a close line meat hook!
Ryback is strong he shell shocked Mark Henry/big show/khali/tensai/kane. Ryback is the 3rd strongest after big show and Mark Henry
13
Andre the Giant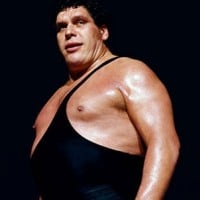 André René Roussimoff, known as André the Giant, was a French professional wrestler and actor. André He most famously feuded with Hulk Hogan, culminating at WrestleMania III, and his best-remembered film role was that of Fezzik, the giant in The Princess Bride. His size was a result of gigantism caused by excess growth hormone, which later resulted in acromegaly. It also led to him being called "The Eighth Wonder of the World". In 2014, he was named the ninth tallest professional wrestler in history. ...read more.
Andre's strength was never tested. He is one of the only wrestlers to be feared by everyone in the day. Basically the rule was, if Andre wanted to beat you, it was over, because he was so strong. There is a story about Andre and the Ultimate Warrior that is really crazy! During their squabble, Andre was supposed to throw the Warrior into the ropes and the Warrior was supposed to clothesline Andre. Well, apparently, the Warrior really hit Andre very hard. Andre went to Bobby the Brain and told him what the Warrior did. Bobby told Andre that he needed to go and tell Vince. Andre refused. He said he would talk to the Warrior. He told the Warrior to ease off. The next night, the Warrior hit Andre even harder. When he told Bobby the Brain again, Bobby said to him you have to tell Vince what is going on. Andre told Bobby, no, I will handle the Warrior. The next night Andre threw the Warrior into the ropes and the Warrior came even faster and harder. Andre put his fist up and almost knocked ...more
Andre the Giant was actually the first wrestler to have a so called "streak".
This streak had happened a few years before the Undertaker's streak had even started. It was the third WrestleMania and he was going to face Hulk Hogan but with a deadly cost. He had to defend his 8-year-long streak. Hulk Hogan was one of the most influential wrestlers in history and Andre was one of the strongest. These two men were going face-to-face in front a venue of 98,000 people. This is what makes Andre the strongest wrestler in history, he never lifted weights. He mainly focused on his main energy source, food. Hulk Hogan on the other hand had a reputation for lifting weights and mainly focusing on a 30-day diet. This was going to be a huge match up. This was the first time where the two giants crashed down on each other. The night then came, Hulk Hogan had started it off with a punch to the stomach of the Giant but it did little damage. So then, Andre lifted a 230-pound man from the ground and ...more
He maybe was not tested, but he was wwe champion for the longest time and plus I can do more than most the wrestlers today and I'm 18. Andre the giant if he went against undertaker today the streak would be over. Therefore Andre the Giant is the strongest ever lived.
Nobody has ever come close to the strength of Andre's muscles nor the strength of his heart. A true gentle giant in every sense of the word. Easily the classiest wrestler in history and was never touched by scandal.
14
Batista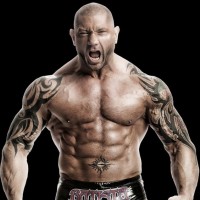 David Michael "Dave" Bautista Jr. is an American actor and former professional mixed martial artist and professional wrestler.
HE great the strong the Animal Champ real good like The Rock the people Champions and he strong than John Cena has some strong too. But Batista was too strong always the World Heavyweight Champion at Smackdown! He was good a man and some a special move, spear, spinebuster, batista bomb and batista bite! I love the Animal batista character in the wwe
I am Batista's biggest fangirl. I have always loved him ever since I was a kid. I love his passion when wrestling. He also have very cool and meaningful tattoo. He is indeed The Animal. I don't care what others say about him, he is forever the strongest and the best wrestler. I hope he is doing well in real life.
Batista is the animal super ultimate champ can trump ryback, the Rock's power. David Michael Batista is the strongest out of hhh. But Braun strowmen is stronger. Buy lifting 14,000 Pound's but you know he should be number 1 of Cesaro in strongest of wwe wrestlers/ he Batista bombed triple h. In a steel Cage match! I respect Batista out of Braun stromen.
Dave Batista should had been in the Royal rumble 2017 to along with the rock. He should have done the Batista bomb on Randy Orton and won the rumble!
15
Hulk Hogan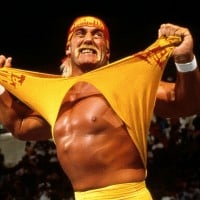 Terry Gene Bollea, better known by his ring name Hulk Hogan, is an American professional wrestler, actor, television personality, entrepreneur and rock bassist.
Hogan in his prime was 325 ibs and had 20inch muscles also standing at 6ft8 he slammed andre at his biggest yokozuna one man gang. Saying that cena is strongest is bull cena in his prime could only bench 450 ibs stood 6ft1 and weighed 253 ibs and only had 19inc muscles... the only reason cena got voted first was because all the little kid cena fanboys hogan may not be the strongest but he should be ahead of most of these ... Including John Cena...
Hulk hogan is the babe ruth of wrestling, in wcw without a wwe watered down wrestling hulk hogan led wcw ratings to leave wwe in ted turners dust. Hulk hogan in wwe made the ultimate face and in wcw made the ultimate heel. Everywhere the hulkster goes the wrestling company he is at becomes better than it was before he was there and tna is no different for tna was barely on the map before hogan hit the impact zone. FOREVER A HULKAMANIAC!
Hulk Hogan bench pressed 810 pounds when he was fired up in a Minnesota gym one time. This was done with ease! There's no telling how strong The Hulk could become when he was Hulking out with all his Hulkamaniacs behind him!
I think Hulk Hogan is the strongest because he hardly lost a match even in his late 50's. He also has good rivals like The Rock (Dwayne Johnson. )
16
Sheamus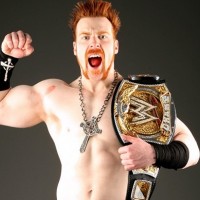 Stephen Farrelly is an Irish professional wrestler and actor. He is currently signed to the American professional wrestling promotion WWE, where he performs under the ring name Sheamus.
Sheamus is the very nice and brave man. He is the good wrestler in the world. His brock kick is very fast.
No doubt he is the strongest. Saw him lift the big show and surviving His knockout punch
Because he is so strong that he can beat anyone in the ring like john cena, alberto and randy orton
He lifted and held Big Show there for a few seconds. 'enough said
17
Bobby Lashley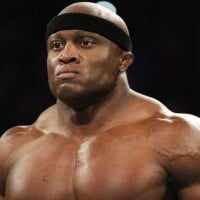 Franklin Robert "Bobby" Lashley is an American professional wrestler, mixed martial artist, and former collegiate amateur wrestler and former United States Army sergeant currently signed to both Bellator MMA, where he is undefeated through four heavyweight fights, and Total Nonstop Action Wrestling, where he is the current TNA World Heavyweight Champion in his fourth reign.
He is the strongest. He has lifted a car with Finlay on the roof of that car.
He has running powerslammed big show and Braun Strowman.
He has lifted Elias with his one hand only for 16 seconds while applying vertical suplex on him.
He can jump on the ring apron without touching the ring ropes, which no one can do and no one has ever done it.
Bobby Lashley is the most strongest wrestler of wwe. His muscles are bigger than Strowman, Show, Lesnar or Reigns and other strong wrestlers
I still don't know why Roman beat him to face Brock.

We're going to see Lesnar vs Reigns VI...

Why not Lesnar vs Lashley...
He is the most strongest guy that I have ever seen on WWE.
18
Ezekiel Jackson
Rycklon Stephens is a Guyanese professional wrestler best known for his tenure in WWE under the ring name Ezekiel Jackson.
He's not very strong when he lifted Show he struggled but Cena, Lesnar and Goldberg all lifted Big with ease.
If compared with all powerhouses in WWE history, he is one of the best.
What he is the strongest man alive he should be in the top 3.
Big zeke can slam big show 2 times men and torture rack great khali
19
Randy Orton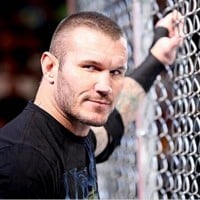 Randal Keith "Randy" Orton is an American professional wrestler and actor who is signed with WWE, where he is a member of the SmackDown brand. He is a 12-time world champion, having held the WWE World Championship eight times and the World Heavyweight Championship four times.
Randy orton is the best wwe wrestler of all time. He has beaten every wrestler and he can prove that he can be one. If I chose be team with a wrestler it would randy orton. His anger doesn't just help him, it helps him other people like John Cena. He should be number one instead of 16
He is my favorite. He is not much powerful but skilled. He is the face of WWE. And he is stronger than roman and dean.
You are the best. Man, you beat more than half of these people. You are the face of the wwe superstars. No one is better than you
He should be there after cena. Performing an rko or ddt is not a joke
20
Antonio Cesaro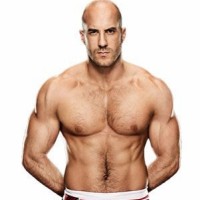 Claudio Castagnoli is a Swiss professional wrestler currently signed to WWE, where he performs under the ring name Cesaro. He was previously known for his work in Ring of Honor (ROH) and various independent promotions including Pro Wrestling Guerrilla (PWG), Combat Zone Wrestling (CZW), and Pro Wrestling Noah under his real name.
19?!?!? Really?!?! John Cena dose not have the most strength here's why: first John Cena actually gets help by the big show by big show jumping on John Cena shoulder so John Cena can carry him. Have you ever saw the Andre the giant memorial battle? Cesaro didn't need and help. 2nd because Cesaro can literally swing a nearly 400 wrestler. Like really he isn't that high?!? 3 because you can literally carry big e with his arms he doesn't need his shoulders to carry big like that is amazing. Again he made it 19. At least he isn't number 20 :/
Pound for pound, easily the strongest wrestler in the WWE, maybe even of all time. He has lifted the big show over the top rope and swung countless superstars. Amazing.
He's the strongest man in the wwe today. He used his cesaro swing on the great khali and the neutralizer to brodus clay. That's impossible for a man of his weight.
I think cesaro is the strongest wrestler because he can beat everyone including Brock Lesnar and everybody in the wwe records of champions!
21
Big E Langston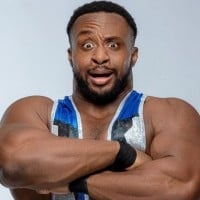 Ettore Ewen is an American professional wrestler and former powerlifter and American football player who is currently performing under the ring name Big E.
The comment that reads "Why is this guy even on the list" who ever wrote that is dumb. He can bench press over 550 lbs
Big E is the best powerful wrestler in World...
22
Alexander Rusev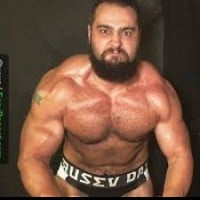 Strowman should be here
You can't beat John Cena
23
Ahmed Johnson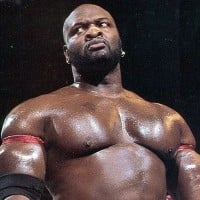 Ahmed Johnson Scoop Slam yokozuna and suplex vader, obvious he is one of the most powerful wrestler...
24
Stone Cold Steve Austin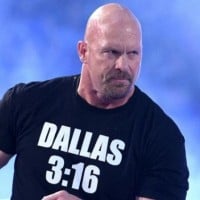 Steve Austin (born Steven James Anderson on December 18, 1964, later Steven James Williams), better known by his ring name "Stone Cold" Steve Austin, is an American actor, media personality, producer, and retired professional wrestler who is signed to a legends contract for WWE. ...read more.
Stone cold was no doubt one of the strongest wrestlers ever in wwe. He literally handled brock lesnar with an ease. He even defeated The Rock(one of the greatest wrestlers in wwe) fairly. He does not needs reason for being in the top 10. Watch his wrestling times then you will come to know
People need to understand this is a ranking of "strength" not if who's the best wrestler. I wouldn't put Austin any where near a list like this. He never showed any power. Just finesse and brawling.
Austin maybe little than Henry or Big Show, but he can make an Undertaker buried alive. I'm glad it's not a real cemetery. Haha!
You should be no.2. Why are you in 19th position?
25
Rey Mysterio, Jr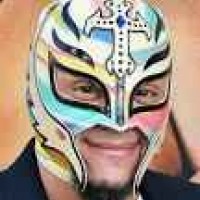 Rey is the strongest
PSearch List