Top Ten WWE World Heavyweight Champions
The Top Ten
1
John Cena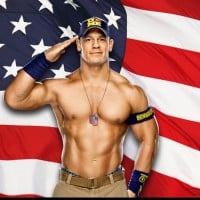 John Felix Anthony Cena Jr. (/ˈsiːnə/; born April 23, 1977) is an American professional wrestler, rapper, actor, and reality television show host signed to WWE, where he is assigned to the SmackDown brand.

Cena started his professional wrestling career in 1999 with Ultimate Pro Wrestling (UPW), and won the UPW Heavyweight Championship the following year. Cena signed a developmental contract... read more
The list is little bit wrong... According to me the list should be like this... number 1 - Jhon Cena. No.2 - The Undertaker. No.3 - Brock Lesnar. No.4 - Roman Reigns. No.5 - Dean Ambrose. No.6 - The Rock. No.6 - Triple H. No.7 - Edge. No.8 - Randy Ortan. No.9 - Shawn Michaels. No.10 - Seth Rollins...
Cena. Really. Booker help him look good during the best of seven matches for the us title. He can barely moved. He needs a new finisher but I like his submission hold. Maybe he can be a good world champion as a heel
John Cena I am a big big and also a big fan of yours. I like you the most than everyone. I am praying to god that when he will make me to meet with you. I love you too much John Cena
2
Edge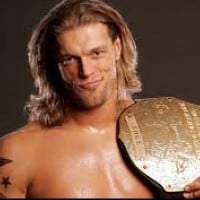 Adam Joseph Copeland is a Canadian actor and professional wrestler. He is currently signed to WWE, where he performs on the Smackdown brand under the ring name Edge.
If this list is about the now-defunct World Heavyweight Championship, or the "big gold belt", then Edge definitely belongs at the top of the list. He held the title seven times, which is the record for the most reigns, for a combined total of 411 days. Edge was great as the "Ultimate Opportunist" and had a good babyface run as well. During his time as World Heavyweight Champion, he was part of so many memorable matches and feuds with the Undertaker, Batista, John Cena, Jeff Hardy, and Alberto Del Rio.
I don't care what cena fanboy or fangirl says John cena is not a better world heavyweight champion than edge he didn't revive the honor of the world heavyweight championship after the great khali ruined the title it was edge.
How did cena get on this list he only won it 2 times and he is considered the greatest while edge won it 7 times and is 2nd best this whole list makes no sense scratch that no list on this website makes because its based on people opinions with nothing to back it up. This list is basically who is favorite superstar not who dominated the WHC division
3
Triple H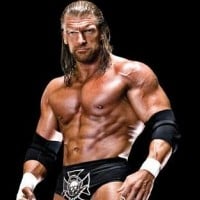 Paul Michael Levesque, better known by his ring name Triple H, is an American semi-retired professional wrestler, corporate executive, and actor.
He is good the best friend of the hbk, shawn is the best wrestler but hhh has won more heavyweight belts than shawn after all HE IS THE GAME Ha ha ha!
Big gold belt was recognised by hhh in wwe...5 time world champion best of the best
This Guy looks Good with all the titles and John cena looks reAl good with the Divas Championship
4
Undertaker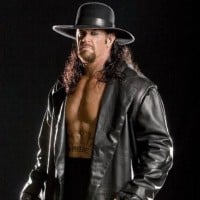 Mark William Calaway (born March 24, 1965), better known by his ring name The Undertaker, is an American semi-retired professional wrestler currently signed to WWE, where he has worked since 1990, making him the company's longest tenured in-ring performer . Calaway began his wrestling career with World Class Championship Wrestling (WCCW) in 1984 . After wrestling for World Championship Wrestling (WCW)... read more
No one can beat Taker unless someone from outside the ring attack or distract him.
No one can beat him in a face to face match without any interference from outside the ring. He is the true Legend.
To be the man you have to beat the man.
He beat EVERY MAN!
He beat Hogen while Hogen was in his prime and from then he kept on beating every top contender.
Unbeaten in wrestlemenia
And he wrestle for abou 3/4 DECADES now and still credible.
Undertaker is a legend and a guy who is never give up.But John Cena is still the true champ.John Cena is the top for all time record.Undertaker is not match for John Cena because John Cena had won the most championship in all time record.
5
Randy Orton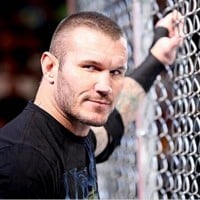 Randal Keith "Randy" Orton is an American professional wrestler and actor who is signed with WWE, where he is a member of the SmackDown brand. He is a 12-time world champion, having held the WWE World Championship eight times and the World Heavyweight Championship four times.
It was tough choice between Orton and Batista. But I would choose Orton because " He was the past, he is the present and he is the future too". and YES I have to agree that He is the face of WWE. By the way john and daniel shouldn't be on the list. They have no such historic achievements compared to Orton, Batista or any others.
He is the youngest world heavyweight champion.He defeated a lot of wrestlers. He is the legend killer. He defeated John Cena daniel Bryan, tripleh, kofi Kingston seth Rollins
Kane undertaker and Dean ambrose. He is like the best world heavyweight champion. He won the 2009 royal rumble. He is 12 time world heavyweight champion.
Because he is the viper, he beat the ugly beard at hell in a cell and became new wwe champ.
6
Shawn Michaels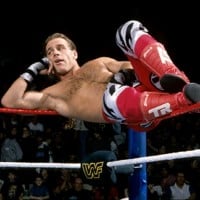 Shawn Michaels was born on July 22, 1965 . He is an American professional wrestler. He is the first wrestler to win all the titles the WWE could have offered. He is known for his moves and looks. His nickname provided by WWE is HBK (Heart Break Kid). He was in DX (Degeneration X) a tag team with Triple H, and was the only nWo to not be in WCW. He is known by many names such as: The Showstopper, The... read more
He Is The Best. He Is The showstopper, the main event, he is the HBK The Heart breakin Kid, Mr Wtestlmania he is the best in the world he almost beat the hell out of undertaker at wtrstlemania 26 and 25
The Headliner, Mr. Wrestlemania, The Showstoppa, the Heart Break Kid. Shawn Michaels is indeed the greatest World Heavyweight Champion.
HBK is my favorite of all time, but that lazy eye is killing me.
7
Chris Benoit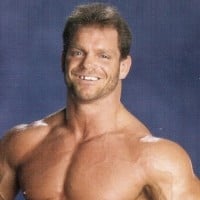 Christopher Michael Benoit was a Canadian professional wrestler. During his 22-year career, he worked for numerous promotions including the World Wrestling Federation/World Wrestling Entertainment (WWF/WWE), World Championship Wrestling (WCW), Extreme Championship Wrestling (ECW), and New Japan Pro-Wrestling (NJPW).
One cannot simply forget such a legend like like he was. This guy was one of the greatest of all time! Even if WWE tries to bury him, it'll be IMPOSSIBLE!
Should be number 1! He was the most underrated wrestler of all time and deserved the WWE title as well
He was one of the best when it came to skill.
8
Batista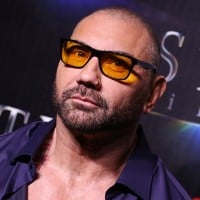 David Michael "Dave" Bautista Jr. is an American actor and former professional mixed martial artist and professional wrestler.
Without a doubt Batista will always be the best World heavyweight champion ever he's had 4 world heavyweight title reigns and has held the title longer than anyone in history 282 days, he won his first title reign at wrestlemania 21 defeating his mentor Triple H, his second reign was against Booker T, his third defeating both the great khali and Rey mysterio and his final reign after beating Chris Jericho... Not to mention he's a two time WWE champion, 3 time tag team champion, and a two time royal rumble winner..
I have no idea why john cena is even in this list! He's not a wrestler! He's an entertainer with 5 moves for kids! Batista is one of the greatest WHC! He is "the animal" and wont back down for anything! Too bad that he had to leave WWE! As he said "WWE is nothing without me"! Have to agree to that fact!
He is the animal. His career in wwe was less but in less career he haesmany records. He should be on the toppest list. Have you forget backlash 2007 when he did a sphere on undertaker. Can you forget that
9
Goldberg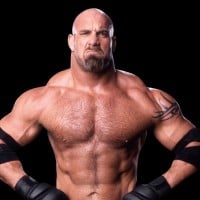 William Scott "Bill" Goldberg is an American actor, former professional football player, and semi-retired professional wrestler.
I am now just 13, but my friends talk about him. I also watch his match at YouTube. He was superb.
Goldberg was the best of the best wrestler in the world's there is no words for him...
He is undfeatble wrestler in WWE. He fights 185 matches in WWE and win all over 185.
10
Chris Jericho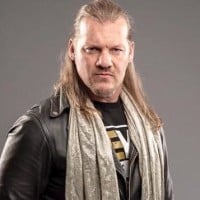 Christopher Keith Irvine, better known by the ring name Chris Jericho, is a Canadian-American professional wrestler, musician, media personality, actor, author, and businessman, currently signed to AEW.
This guy is a cruiserweight inside a heavyweights body. Even at 45 he can still pull of the Lionsault. I tip my hat off to you good sir.
Best world champion ever
The Contenders
11
Ric Flair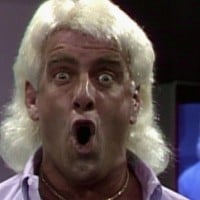 Richard Morgan "Ric" Fliehr, better known by his ring name Ric Flair, is a professional wrestling manager and American retired professional wrestler currently signed to the WWE under a legends appearance contract.
Wo! Always the best
12
Kurt Angle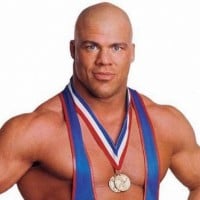 Kurt Steven Angle is an American professional wrestler, actor and former amateur wrestler currently signed to professional wrestling promotion WWE, where he was the on-screen general manager of the Raw brand and an occasional wrestler.
This is messed up Kurt Angle at 15? Wazzup with that?
My best wrestler
13
Roman Reigns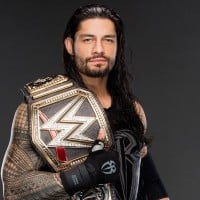 Leati Joseph "Joe" Anoa'i (Roman Reigns) was born on May 25, 1985. He is an American professional wrestler and former professional Canadian football player.

He is currently signed to WWE, where he performs under ring name Roman Reigns.

His finishing move is Spear and Moment of Silence.
His signature move is Superman Punch. He is better known as the Powerhouse.

He has won 2... read more
He is the wwe superstar. He is better than John Cena seth rollins undertaker. I will say that he is the best wrestler in the world
I can, I will. Best wrestler I have ever seen. His Spears are great.
There is no doubt...roman reigns is best wrestler of all and a great man...I am his
biggest fan...I love you roman
14
The Great Khali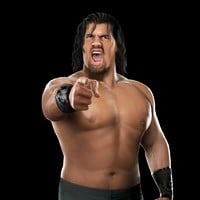 Dalip Singh Rana, better known by his ring name The Great Khali, is an Indian promoter, actor, powerlifter and professional wrestler best known for his time with WWE.
Great khali is the strongest men he is the big popular in India and our world I like the khali.
The man who have defeated The Undertaker in his debut! So he is the greatest wrestler
He is the greatest wrestle and the greatest world heavyweight champ..." believe that ''
15
Rey Mysterio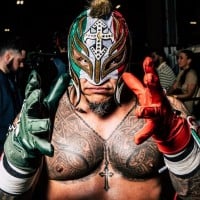 Óscar Gutiérrez, better known by the ring name Rey Mysterio, is a Mexican-American professional wrestler who currently works for WWE on the Smackdown brand.
I don't know why rey us so low, this dude is one of the best wrestlers to watch and his championship match was incredible
He's may be small but it's the little one you always have to watch out
16
Kane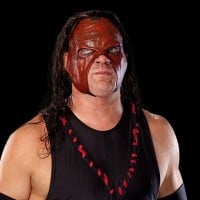 Glenn Thomas Jacobs is an American professional wrestler, insurer, and actor. He works for WWE, and is best known by his ring name Kane.
Kane is a coward. He is too scared to face Taker. He can't beat Taker unless someone help him. Kane won the three matches in 2010 only with the help of The Nexus and Paul Bearer.
That Tombstone Pile driver seems to finish about just anybody off.
He hate seth rollins
17
Daniel Bryan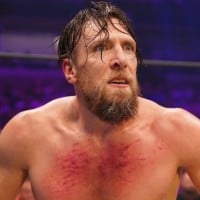 Bryan Lloyd Danielson is an American professional wrestler best known for his tenure in WWE under the ring name Daniel Bryan. He is a five time WWE world champion.
Randy savage would slap his silly smile from Atlantic to pacific.
18
Jeff Hardy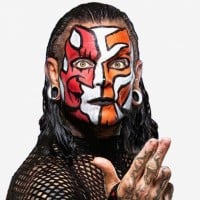 Jeffrey Nero "Jeff" Hardy is an American professional wrestler, singer-songwriter, painter and musician.
This list is bull, orton in top ten and no hardy?
This guy has 100s of great moves!
19
Hulk Hogan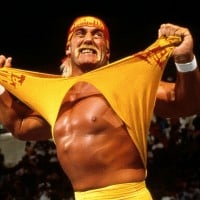 Terry Gene Bollea, better known by his ring name Hulk Hogan, is an American professional wrestler, actor, television personality, entrepreneur and rock bassist.
20
Sheamus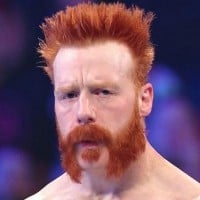 Stephen Farrelly is an Irish professional wrestler and actor. He is currently signed to the American professional wrestling promotion WWE, where he performs under the ring name Sheamus.
It is the United States champion also by beating dean ambrose and ryback
21
CM Punk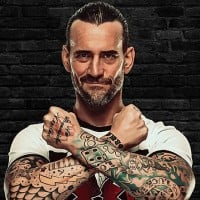 Phillip Jack "Phil" Brooks, also known by the ring name CM Punk, is an American comic book writer, actor, upcoming mixed martial artist and retired professional wrestler who is signed with the Ultimate Fighting Championship. ...read more.
After winning the Money in the Bank Ladder Match at WrestleMania XXIV, CM Punk cashed it in on his first episode of Raw since becoming a part of the brand via the 2008 WWE Draft. The Straightedge Superstar made
He is really has talent. He can fight for real.
He is best in the world
22
Booker T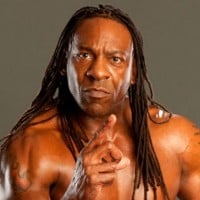 Booker Huffman Jr., better known by his ring name Booker T, is an American professional wrestler, promoter, and color commentator who is currently signed with WWE as part of the pre-show team on Raw.
23
King Booker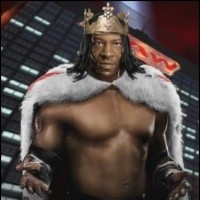 Booker is the best because he was given a gimmick change to run with and he made it impressive. He is still great in the ring and is better than some stars in the past as well as those now. A soon as he got to WWE he was really able to entertain and showed what he was truly about. He and Benoit had great matches in wcw and WWE. He made guys such as hunter look great in the ring for wrestlemania. He should have been giving another word title run. His reign helped push the prestige of the title even though he wasn't handed an 11 time title run. WWE tried to keep him mid card for so long that when batista go injured they didn't have a chose but to let booker show true talent
24
Mark Henry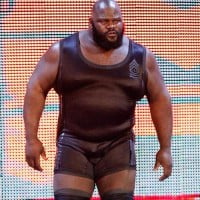 Mark Jerrold Henry is an American powerlifter, Olympic weightlifter, strongman, and professional wrestler who is currently signed to WWE.
He was with the company 15 years. He changed his gimmick and became a forced to be wreckon with. Great mike skills and made the title pic more real
25
Brock Lesnar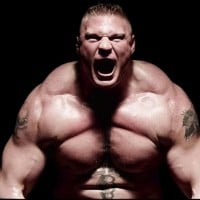 Brock Edward Lesnar is an American professional wrestler and former amateur wrestler, professional American football player, and mixed martial artist who is currently signed to WWE.
What the hell is this... This list is wrong... He is the Beast..! He should be at 3
He is the best wrestler
The beast f5 is great
PSearch List