Top 10 Best WWE Divas
The Top Ten
1
Trish Stratus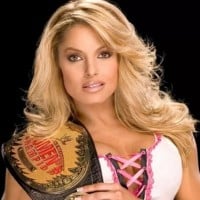 Patricia Anne "Trish" Stratigeas is a Canadian retired professional wrestler, former fitness model, fitness master, actress and television personality, better known by her former ring name Trish Stratus.
Trish Stratus is the best women's wrestler in the whole universe. She is very inspiring and greatest of all. The best of all beauties and best wwe women's wrestler.
And your WWE hall of fame member, former women's champion, greatest woman's champ of all time- TRISH STRATUS this girl gives me loads of stratusfaction! Only other diva I would click on is torrie wilson.
She got popularity because of McMahon's action but she used it in right way to make her career great.
Best women's champion of all time. Best wrestler I've ever seen. She's a legend. WWE hall of famer. She inspired lot of people. My favourite wwe superstar.
2
Lita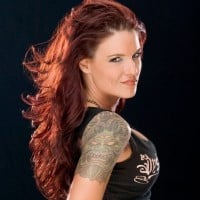 Amy Christine Dumas, better known as Lita, is an American retired professional wrestler, and singer currently signed with WWE as a producer.
She inspire me back then and still inspire me now. I'm just mad at the WWE cause they made her a storyline like that. Lita supposed to be badass in the ring and like no one will put her in her place. That's the lita that I know. Not the lita that is with edge and the crowd booing her because of her situation with matt and edge that time. The crowd sucks. They didn't know how lita sacrifice her personal life and her body in pain just to perform. I'm thinking about her last match against mickie and when lita says shes going to retire and that's her last match. The crowd was like "bye bye we don't want you here"When I'm watching that segment I just want to gave her a hug or something to comfort her. Lita reminds me of a female Hardy. Chyna and lita revolutionized women's wrestling not just an eye candy. Lita needs respect. Thank you lita for helping me to chase my dreams by inspiring me.
Best Diva of all time. Inspired so many women and girls to chase their dreams and be themselves and made a huge impact and revolutionized Women's Wrestling. Had badass moments with the guys too and more than held her own against them. Most badass Diva ever. Great wrestler, fun on the mic and extremely beautiful. Lita is the perfect Women's wrestler and what every up-coming WWE Diva should aspire to be. WWE was lucky to have her when they did. I love Lita so much. Best WWE Diva ever.
It's such a shame that Trish will always be higher on the scale then Lita. She is unique and inspirational and not afraid to take risks. I love her and she is better then Trish any day.
Lita is the best in my opinion because he is energetic and a high-flyer she gets the wwe crowd on the edge of their seats every time she preforms she is one in a million.
3
Beth Phoenix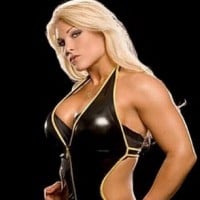 Elizabeth Copeland, known professionally as Beth Phoenix, is an American professional wrestling commentator, professional wrestler and retired amateur wrestler. She is currently signed to WWE and performs as color commentator on the NXT brand. As a wrestler, she is a former WWE Divas Champion and a three-time WWE Women's Champion.
She paved the way for so many men and women today. She said she felt like she didn't do a difference. Well about 80% of the female locker room said she's their influence and dream opponent
Amazing wrestler. I remember her feud with Candice Michelle and she was one of the best heels out there.
One of a kind. Hope she gets her flowers and perhaps a run like edge
I agree with Beth at #6
4
Mickie James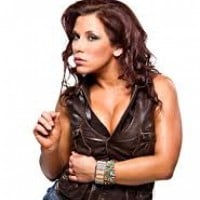 Mickie Laree James-Aldis better known as Mickie James, is an American professional wrestler, actress, model and country singer best known for her time with WWE. She was released from WWE in 2021. She then signed with Impact Wrestling that same year.
Mickie was amazing in the Attitude Era but not so much now. She's older and don't get me wrong I love her wrestling but I think this whole acting like a teenage girl while cutting promos needs to stop. She's one of the oldest female wrestlers on the roster right now and I think her persona should be more like a mother figure to the women's division rather than trying to act as young as them
She is the greatest woman wrestler of all time she has done thing one one other woman has done and her story lines where amazing because she made everyone believe.
Love her theme and styles. Her personality is just hilarious and stunning and I don't know why. Especially, her with Trish.
Hey Mickie! She is my fave Woman wrestler of all time!
5
AJ Lee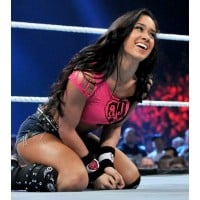 April Jeanette "AJ" Brooks, better known by her ring name AJ Lee, is an American retired professional wrestler. Aj Lee started her professional wrestling career in 2009 where she spent 2 years in Florida Championship Wrestling. She debuted under the ring name of April Lee at FCW, until a few months later when she changed it to AJ Lee. Aj not only became the FCW Women's Champion, she also was a 2 time Queen of FCW. She then moved on to participate in the 3rd season of WWE's developmental branch, NXT. Aj's pro that was assigned was former WWE superstar, Primo. Throughout the season of NXT, Aj developed a friendship with fellow competitor Kaitlyn. Unfortunately, Aj made it to the final 3 ...read more.
Aj Lee is so awesome. She was unique and something new. Women wrestlers in WWE back then were just supermodels that could fight. Aj's beautiful, but she was a nerdy, weird, crazy misfit. And she's truly someone that young girls (but impressionable people) should look up to. You don't have to be a perfect supermodel in heels. You can be a different, freaky, imperfect nerd with Chuck Taylors on. And she's had bipolar disorder and is still staying strong. And she was good on mic and in the ring. She's very smart in the ring. And she has the longest combined days as Divas Champion.
Don't get me wrong Nikki Bella is good, she really worked hard to improve her ring skills, but she is no where near AJ's level and should not be winning over AJ. Nikki isn't even on Maryse's level and it shows in all the matches they had and it always ended the same with Maryse hitting the DDT and using that unorthodox hot pin
I don't understand the whole Bellas vs AJ thing. Nikki is really good but there is good then there is great and then there is AJ Lee. If it wasn't for her the women's division wouldn't be at the level it is now. AJ Lee deserves everything she has gotten in the WWE. She was and always will be one of the greatest women to ever step in a WWE ring.
AJ Lee is one of the best WWE divas of all time. She has the longest combined reign and the 2nd longest reign of 295 days. The only reason she is 2nd is because Brie Bella rolled in the ring and Charlotte pinned Brie instead of Nikki.
6
Paige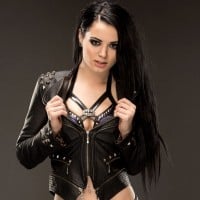 Saraya-Jade Bevis is an English professional wrestler and actress. She is signed to WWE, where she performs under the ring name Paige. ...read more.
She'd be a lot higher on here if Her House wasn't taken from her due to a serious injury that basically ended her full time wrestling career (yes she's in AEW currently but you know what I mean) She was a world beater and a natural in the ring. Absolutely love her
Oh my goodness! Love the way she wrestles towards other female wrestlers; also, her theme is amazing as heck as well as her storyline. She's also beautiful with her very fair skin tone and an "emo" look. One of the most beautiful female wrestlers I've ever encountered. Also, she's preety hilarious in some scenes. Also, one of the best sellers.
Paige is not top 10 material at this moment. Nothing against Paige, because I like Paige, but she's not better than Eve, Kelly, Sasha, Maryse, Michelle, Candice, Layla, Gail, Victoria, Natalya, Chyna, etc
I love absolutely everything about this woman. She inspires me so much and has always helped me to believe that I can do anything I put my mind to.
7
Kelly Kelly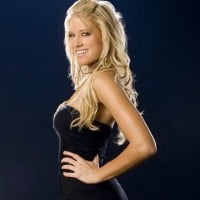 Barbara Jean "Barbie" Souray is an American model, former professional wrestler and professional wrestling valet, better known by her ring name Kelly Kelly.
A modern day Stacy Keibler and Torrie Wilson. She was popular and iconic whilst also being the true definition of a WWE Diva. Yes, she may not have been the best wrestler but she is memorable and that's what really matters.
One of the all time greats. The best qualities of Torrie Wilson & Stacy Keibler rolled into one perfect package. The golden standard for the modern generation of women wrestlers. From stripping eye candy to one of the greatest of all time & a future hall of famer.
Kelly came in very young at 18 and wasn't really good in the ring. However she never gave up and worked hard to consistently improve. She now has my respect because of her work ethic. Plus she's very hot. I now rank her #10 in my top 10 all time
I love kelly kelly she is one of my favorite wwe divas of all time she improved a lot during her time with the wwe and proved the haters wrong and that she is not just a pretty face I would love to see her return to the wwe someday.
8
Melina Perez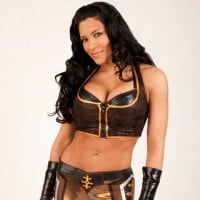 Melina Perez is an American professional wrestler, valet, model and actress. She is best known for her time with World Wrestling Entertainment under the ring name Melina.
Melina is the best of all time in WWE because 3 time tag team champion with MNM. 2 time WWE Intercontinental Champion with johnny nitro.3 time WWE womens champion and 2 time WWE divas champion. Yes melina is awesome.
Melina is the best diva of all time because 3 time tag team champion with MNM 2 time WWE intercontinental champion with johnny nitro 3 time WWE womens champion and 2 time WWE divas champion. Yes she is the best.
Melina was my favorite. Her rivalry with Mickie was great. Her in ring ability was phenomenal and she was so hot and flexible.
This is the best top five I've ever seen: Trish, Lita, Mickie, AJ, Melina. Finally someone has some sense
9
Nikki Bella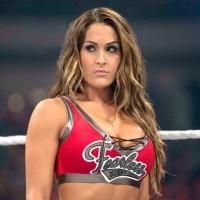 Stephanie Nicole Garcia-Colace is an American professional wrestler and actress signed to WWE under the ring name Nikki Bella, performing on the SmackDown brand.

In June 2007, Bella signed with World Wrestling Entertainment (WWE), and was assigned to developmental territory Florida Championship Wrestling (FCW) alongside her twin sister Brie Bella, forming the duo The Bella Twins. She made her debut on SmackDown in November 2008. Bella is a two-time WWE Divas Champion. Her second reign is recognized as the longest in the title's history at 301 days. ...read more.
She did a lot for her own position as she definitely departed herself from Brie Bella's Twin sister. Nikki became something of a stand out! Quite believable too also her summer slam return was cool s she got one of the best pops ever for a Woman wrestler returning
She litterally is on of he best fighters out there, I ask my friends who's your favorite "CHARLOTTE" they say, I mean what ever Nicole is the best and yes she fearless.
I love Nikki Bella I think she is beautiful and a good wrestler I also like Brie mode!
Nikki Bella is the Greatest. Super hot, great in the ring, great on the mic.
10
Sasha Banks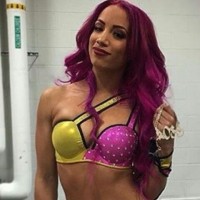 Mercedes Kaestner-Varnado is an American professional wrestler currently signed to WWE under the ring name Sasha Banks, where she is a former NXT Women's Champion.

She is a 5 Time Raw Women's champion although she has never held it for more than 30 days. ...read more.
Sasha is great, she has the total package. Hopefully she can stay healthy and she will eventually break the top 5 and maybe compete for best all time
She is perfect in the ring and on the mic. She's not only hot but has the work ethic to continue to improve. She ranks #9 in my top 10 all time
One of my favourite wrestlers who deserves more recognition in the company and deserves a push.
Sasha Banks is the best and deserves to be the WWE Women's Champion, because she's The Boss.
The Contenders
11
Charlotte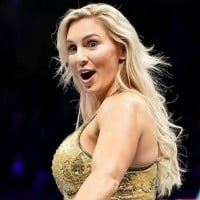 Ashley Elizabeth Fliehr is an American professional wrestler currently signed to WWE under the ring name Charlotte, performing on the Raw brand. She is a former NXT Women's Champion, the final recognized Divas Champion, and the inaugural and current three-time Raw Women's Champion. ...read more.
How the frick is charlotte #21? She is by far the best female wrestler, maybe ever. She has been Women's Champion and Divas's champion for longer than a year combined. Sasha can't hold the belt for a month because Charlotte will beat her right away. Bayley is so weak she lost twice to Charlotte with a Big Boot. Charlotte is the best in WWE right now she should face Becky Lynch, she would win and be champion on both brands because she is the best. Charlotte>Everyone else.
This list is stupid. Charlotte is the best WWE women's wrestler of all time. She has beaten just about every current WWE diva. She is so athletic, with that corkscrew moonsault, and so powerful, being able to beat Bayley with simply a boot to the face. She could easily beat everyone above her. How is Sasha Banks above her? Charlotte beat her like a million times. Even Layla is ahead if Charlotte on here! How?
While she's isn't my favorite WWE Woman of all time, she's done more than enough to make at least the top 5 in my opinion. She's already main evenged several PPVs, RAWs, and NXTs, had 5 championship reigns (already more than Lita), been the last divas champion, the first women's champion, was in the first ever Hell in a Cell match, was in the best women's WrestleMania match of all time, was ranked #1 in the PWI 50, competed in multiple stipulation matches, an die competed in several MOTY candidates.
I love her but recently she's become very overrated. Might I say the Roman Reigns of the women's division. She's getting way too many opportunities that should be given to the other ladies as well and it's all because of her father's legacy in the company.
12
Michelle McCool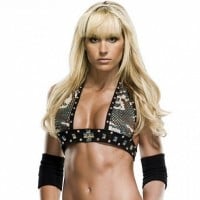 Michelle Leigh Calaway is an American retired professional wrestler who is best known for her time with WWE.
I now realize how good she actually was. I was always so angry every time she would pin Melina, Mickie, Eve, Gail, and Kelly. She would always get the better of Melina (who was my favorite diva of that time) it seemed. Melina was misused terribly, I could see Melina dropping maybe one or two matches to Michelle but not the majority of them and clean victories too is disgusting. Melina losing clean to Layla twice is disgusting also.
I never understood why they always booked Michelle to beat Melina. Melina was better in every aspect and was over with the crowd. Melina was misused terribly in their fued.
Really good wrestler, should be above kelly kelly...
My personal favorite Diva all the way!
13
Natalya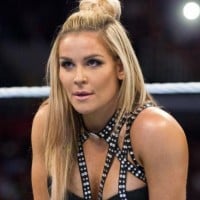 Natalie Katherine "Nattie" Neidhart, known by the ring names Natalya and Natalya Neidhart, is a Canadian-American professional wrestler currently signed to WWE. On the April 16 episode of Raw, Natalya was drafted to Raw as part of the 2018 WWE Superstar Shake-up and became a fan favorite, defeating ...read more.
I love Natalya and I think she needs a push. I mean, Charlotte is getting so many oppurtunities because her dad is Ric Flair and Natalya, who is Jimmy Niedhart's daughter and the niece of Owen and Brett Hart, you'd think she'd be getting some coole main event oppurtunites too.
I love her! I got to meet her once, and she was so nice!
Natalya is a great diva!
She is the best diva
14
Chyna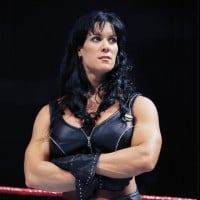 Chyna was an American professional wrestler, glamour model, pornographic film actress, and bodybuilder.
I think women's wrestling has become a beauty contest with a lot of drama. Most of the women on this list are very talented but compared to Chyna are no contest. Chyna wrestled the men and defeated some of them. She also had a combination of strength and agility that most of the divas didn't have. I really think she deserves to be top of the list.
She is an amazing wrestler and I think it's rude to speak like that saying no woman should be that strong. You can definitely tell from the way someone post comments what is most important to them. Girls can be as strong as men and there is no problem with showing your strength through your muscles
I think she was the best ever and should be in the top 3! she was/is a beast at wrestling!
A brilliant wrestler who was really brought down towards the end of her career due to Triple H and Stephanie McMahon.
15
Torrie Wilson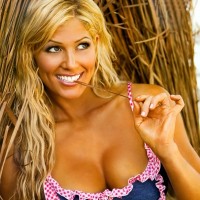 Torrie Anne Wilson is an American model, fitness competitor, actress and retired professional wrestler.
She's very underrated as a wrestler! She was absolutely incredible!
Especially right before her retirement in 2007!
Torrie is the greatest of all time!
Hottest women of all time.
16
Eve Torres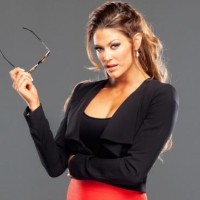 Eve Torres Gracie is an American model, actress, and former professional wrestler. She is best known for her work with WWE as Eve Torres and has served as an ambassador for the company since April 2014.
"Eve Torres has proven to be a powerful, impressive diva since she entered the WWE. Not only is she a beautiful rolemodel, but she has played both the heel and face role. She can perform impressive moves that require many hours of training. She is a three time Divas champion, she is a Diva Search winner, she represented the WWE in ABC's Stars Earn Stripes and won and she will possibly star in Marine 4. "
A simply gorgeous woman. Three time divas diva champ. Should have been voted higher in the list. Hope for a return
She was phenomenal in the ring and her work ethic was unreal. She's very hot and ranks #7 in my top 10 all time. Gail Kim is #8
She has won the divas title 3 times, she is pretty, she has incredible work ethic, and can westle.First of all, how is kelly kelly at 9 she can't wrestle and Eve can. And how is Sasha Banks 8, she hasnt even retired, and she hasnt really did anything to impress us.Plus, she is smart in the ring, by using her Jiu Jitsu moves.
17
Becky Lynch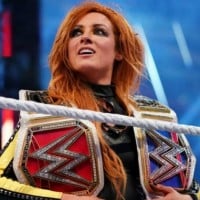 Rebecca Quin is an Irish professional wrestler currently signed to WWE under the ring name Becky Lynch, performing on the RAW brand, where she is a former SmackDown Women's Champion and RAW Women's Champion.
I'm Irish myself so of course I love Becky Lynch. I've always seen her new gimmick as The Man quite similar to how Irish men act when they try to act hard. I preferred her old gimmick as the lass kicker
I love Becky Lynch! She's so cool and awesome. And now after the heel turn she's just so amazing. She is like the female version of Stone Cold
Beautiful without playing the sexy card, great wrestler and likeable. I hope she will have a lot of success.
The Man, Becky 2 Belts & Irish Lass Kicker. She has elevated herself big time she's a main event talent fore sure.
18
Alexa Bliss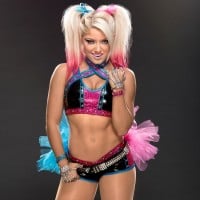 Alexis Kaufman is an American professional wrestler currently signed to WWE under the ring name Alexa Bliss, where she performs on the Raw brand and the former 3 Time Raw Women's Champion ...read more.
The Goddess and the 5 feet of fury. Twisted Bliss and Her Lilly Doll I got at a live event recently sooo yeah! She's something wonderful
Number #1 as shes the best at cutting promos, is the best wrestler in the 21st century, smarter than anybody else in the WWE woman's division, is a 3 time Raw women's champion as well the longest raining Raw women's champion and a 2 time Smackdown women's champion, future WWE Hall of Famer, and is the hottest diva of all time and you can't teach that.
I love the Harley Quinn gimmick she used to do! But I also think she is a very inspirational wrestler considering what she has been through in her earlier years
She should be number 1
19
Brie Bella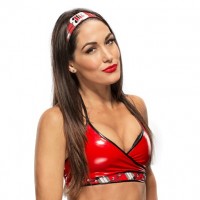 Brianna Monique Danielson (née Garcia-Colace; born November 21, 1983) is an American retired professional wrestler. She is currently signed to WWE under the ring name Brie Bella. She appeared frequently with her twin sister Nikki as The Bella Twins. She is also a one-time WWE Divas Champion. She and her sister Nikki were inducted into the WWE 2020 Hall of Fame.
I love Brie. She's not like her mean sister. Nikki!
20
Layla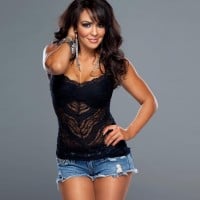 Layla El is an English real estate agent and former dancer, model, and professional wrestler. She is best known for her time with WWE, where she performed under the mononymous ring name Layla.
21
Stacy Keibler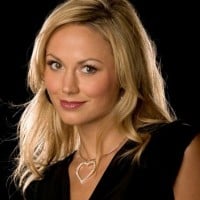 Stacy Ann-Marie Keibler is an American retired professional wrestler and valet as well as a former actress, model, dancer and cheerleader who is best known for her work with World Championship Wrestling and World Wrestling Entertainment as a WWE Diva.
22
Maryse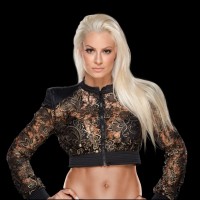 Maryse Mizanin is a French Canadian glamour model, businesswoman, actress, professional wrestling manager, and former professional wrestler currently signed to WWE under the ring name Maryse, where she is a former two-time WWE Divas Champion.
She always got the best of my favorites like Melina, Mickie, Gail, Kelly, Eve. I wouldn't doubt it because of WWE's terrible booking if she pinned Layla, Trish, Sasha, AJ, and Candice. That's disgusting how she got clean wins over better wrestlers, even Maria and the Bellas are better than her but she always pinned them cleanly I don't know how. Then clean pins over Michelle and Natalya too come on.
The sexiest of sexy
How could you hate Gail Kim, she's an all time great definitely top 10
23
Alicia Fox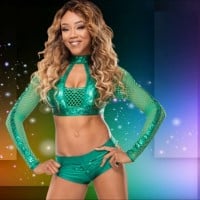 Victoria Elizabeth Crawford is an American model, actress, and professional wrestler currently signed to WWE under the ring name Alicia Fox, performing on the Raw brand.
Alicia fox is very funderrated she's not just a pretty face she should have another title run.
Should be in top 3
24
Miss Elizabeth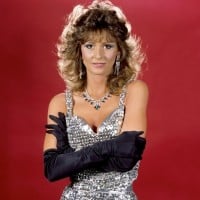 Elizabeth Ann Hulette, best known in professional wrestling circles as Miss Elizabeth, was an American professional wrestling manager, occasional professional wrestler and professional wrestling TV announcer. She gained international fame from 1985 to 1992 in the World Wrestling Federation (WWF, now ...read more.
25
Victoria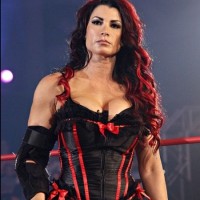 Lisa Marie Varon is an American retired professional wrestler, fitness competitor, and bodybuilder best known for her tenure with WWE under the ring name Victoria and her time spent as an Impact Wrestling Knockout under the ring name Tara. Varon held both companies woman's championships on several occasions.
This woman kicked ass. She was hit with a ladder and laughed about it. She was tough, aggressive, dominant, strong and was a great womans champion. She beat Awesome Kong in TNA. It's insulting to have her lower than Kelly Kelly, Torrie Wilson, Nikki Bella and Eve.
To the dude saying Victoria should be higher than AJ is on glue. AJ is an all time great absolutely in the top 5. I agree with everyone's spot in the top 5. Eve should be 6. Sasha 7. Gail 8. Candice 9. Kelly 10.
Psycho Victoria was the best!
PSearch List