Top 10 Greatest WWE Champions of All Time
The Top Ten
1
John Cena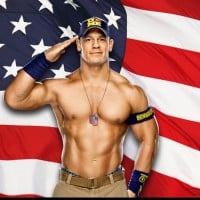 John Felix Anthony Cena Jr. (/ˈsiːnə/; born April 23, 1977) is an American professional wrestler, rapper, actor, and reality television show host signed to WWE, where he is assigned to the SmackDown brand. ...read more.
John cena is the 7th longest reigning wwe champion of all time and the 4th longest reigning wwe champion in combined number of days. He never cheated, never took help from outsiders and always won by heart. He is even better than triple h, cm punk, randy Orton and the undertaker. Cena's the greatest!
I've met that guy once in my gym and he was so humble and friendly. Took a picture and we worked out together. Not once he talked about himself instead kept on talking about how to achieve my dream of becoming a successful architect. I've been your fan since I was 10 John. You're the reason I never gave up. Thanks champ
HELLO, I am Waleed from burewala, Pakistan. I am 13 Years old. I am in class Eight. My best wrestler is John Cena. He is absolutely best. He is hardworking. He is a real champion of WWE. I watch of his all matches. He fight best against bray wyatt. I hope he became a very champion. He is a populer champion. People like him. I hope I am the first real and best fan of John Cena in his all fans. I am proud of my champion (John Cena).
John cena is a world famous wwe champion and I think he deserves to stand in rank 1.on the other hand the undertaker who is undisputed champion in wwe that's true but due to respect loyalty and respect.. Cena is the best and will be forever.
2
The Rock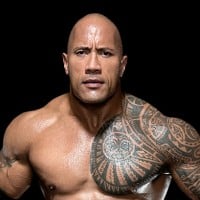 Dwayne Douglas Johnson, also known by his ring name The Rock, is an American and Canadian actor, producer and semi-retired professional wrestler, signed with WWE.
Broke barrels in regard to being a champion. Rock was the youngest WWE Champion ever (now has been surpassed by Lesnar & Orton) in a deep talent pool. Rock also became the first seven time WWE Champion, beating Angle & Taker at Vengeance 2002. Had Rock stayed a full-time wrestler, he would have surpassed Flair's record by now.
The rock is the greatest wrestler the greatest WWE champion and most charismatic wrestler and the most electrifying man in all sports he and stone cold are the greatest of all time.
He is best wrestler who can defeat everyone like cena, lesnar, undertaker (greatest of all), stone cold, shield, punk, hhh, sting and randy etc.
The rock is the greatest champ of all time! Period.
3
Hulk Hogan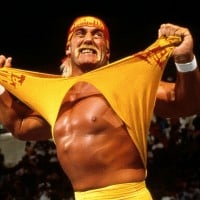 Terry Gene Bollea, better known by his ring name Hulk Hogan, is an American professional wrestler, actor, television personality, entrepreneur and rock bassist.
Hulk Hogan was a six-time WWE champion for a total of 2,185 days. He became a pop culture icon when he first defeated the Iron Sheik for the title in 1984 and put WWE on the map during his four-year reign. He would go on to win the WWE championship five more times in his career with memorable matches against Andre the Giant, "Rowdy" Roddy Piper, "Macho Man" Randy Savage, The Ultimate Warrior, and The Undertaker.
In my book #1 personally he was my draw and manny others! Ranking to be fair Sammartino 1st Hogan second this list is obviously upside down. Sammartino just look at his stats he's the msg sold out king the steel cage King and although I don't want to admit it the wwe champion King! 2 reigns 4,040 days period. Hulk Hogan is #2 clearly Main evented wrestlemania more than any wwe superstar ever what at least 11 times! come on did it at mania x8 when he was not even champ even y2j & h new they should not have had last slot on card marketing got it right icon vs icon! 9 years after he left company and was how old?! Dude the man lost twice at the skydome and won manny hearts! Went to company # 2 at time wcw and became wcw King! These two men are on my Mount Rushmore of wrestling enough said I will leave you with this if you can not put warm booties in seats consistently your not an elite champion you are a place holder champion period! Hogans record 3,365 including wcw world championship ...more
Give me a break! The only one who deserves to be above Hogan is Bruno. No one but those two carried the company on their shoulders. Everyone else had others to hand the ball off to! Even without the belt Hogan was/is the face of WWF/WWE and pro wrestling in general.
I have watched most of the matches and can state that HULK HOGAN is the best wrestler in all times.
4
Undertaker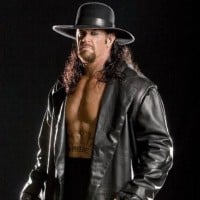 Mark William Calaway (born March 24, 1965), better known by his ring name The Undertaker, is an American semi-retired professional wrestler currently signed to WWE, where he has worked since 1990, making him the company's longest tenured in-ring performer . Calaway began his wrestling career with World Class Championship Wrestling (WCCW) in 1984 . After wrestling for World Championship Wrestling (WCW) as "Mean" Mark Callous from 1989 to 1990, he signed with the World Wrestling Federation (WWF, now WWE) in 1990 . Calaway is regarded as one of the greatest professional wrestlers of all time . ...read more.
First of all, he had a greatest winning streak at wrestlemania. 21-0. He defeated almost all top WWE superstars in his career, fair and square. He kicks out over and over. No matter which move that is, but he never gives up his match so easily. His willing power is very high. He has a phenomenon entrance style. His match is an art. His voice is so loud. His height, figure and the style like a deadman is awesome. He is a true phenom of WWE.
He is the legend who has his undefeated streak which ends upto 21-1. He reign the wwe the wwe is at this point because of the undertaker because he takes the wwe with him. At the age 51 he is most fitter athlete in wwe. At all I have to say that the undertaker is legend
The Undertaker is a legendary phenomenon athlete that the WWE has ever seen in 60 years. He is unbeatable at wrestlemania! He had never tapped out! He is god of wrestling!
The Undertaker is the greatest wrestler of all time. He is 21-0 at wrestlemania. He is the number 1 wrestler in the world. He is unbeatable at wrestlemania!
5
Stone Cold Steve Austin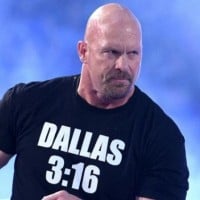 Steve Austin (born Steven James Anderson on December 18, 1964, later Steven James Williams), better known by his ring name "Stone Cold" Steve Austin, is an American actor, media personality, producer, and retired professional wrestler who is signed to a legends contract for WWE. ...read more.
There are a million reasons why stone cold was the best champion and here they are: Smoking Skull Championship. The best belt of all time
Stone Cold should be number 1 because he drew big crowds, filled arenas and was once declared by Mr. Mcmahon as the greatest WWE champion of all time!
He is the leader of the attitude era, the best era in the history of WWE. He is the biggest name in the WWE history. most profitable superstar in WWE according to Mc. Mahon.
Austin couldn't beat Bret Hart and The Hitman left Stone Cold a bloody pulp at WM13 no matter what the puffy masses think.
This further proves Bret Hart IS The Best There Is,
Best There Was,
Best There Ever Will Be!
6
Bruno Sammartino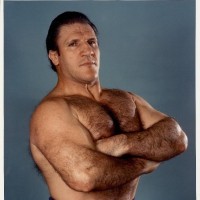 Bruno Leopoldo Francesco Sammartino was born in Pizzoferrato, Abruzzo, Italy, to Alfonso and Emilia Sammartino on October 6, 1935. He then died on April 18, 2018 in Pittsburgh, Pennsylvania, United States. He is known for his powerful bearhug finishing move, and is widely considered to be one of the greatest professional wrestlers of all time.
Bruno had literally 2 reigns, and if you combined those 2 reigns together you get 4,040 days. That's more than the reigns of triple h, the rock, john cena, and randy orton combined. The only reason he lost the belt is because he thought he had enough time with the title witch makes a lot of sense, so he lost it to Ivan Kolloff.
Never mind what I said about The Rock. Didn't see Bruno here until I scrolled down. Bruno held it for more than 11 years, which is still more than Cena, Taker, and Rock's title reigns combined. Bruno should be number one. Rick should be number two
This guy should be number 1. Cena is my favorite wrestler but think about it, cena has been champion 15 times bit that also means he has lost it 15 times. Bruno held the title for like 10 years strate
Longest resigning ever
7
Triple H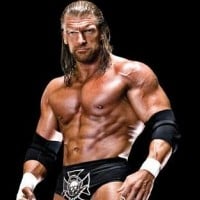 Paul Michael Levesque, better known by his ring name Triple H, is an American semi-retired professional wrestler, corporate executive, and actor.
Triple H won the 2002 Royal Rumble match! By eliminating Kurt Angle! Will go to WrestleMania and meet the Undisputed WWF champion Chris Jericho! At No Way Out, Kurt Angle defeated Triple H to steal Triple H's title shot! Stephanie McMahon was the special guest referee. " I thought it was gonna be Kurt Angle vs. Chris Jericho for the Undisputed WWF championship". On February 18, 2002 edition of Raw, Triple H defeated Kurt Angle to regain his title shot! At WrestleMania, Triple H defeated Chris Jericho to win the Undisputed WWF championship!
On March 4, 2002 edition of Raw, Kurt Angle defeated Triple H in a steel cage match (Triple H still going to WrestleMania! ) With a little help from Stephanie McMahon! On March 11, 2002 edition of Raw, Chris Jericho hitting Triple H with a sledgehammer! And his quadriceps are hurt!
HHH would be tied into knots by The Hitman Bret Hart
Absolutely no comparison, in fact HHH doesn't even belong on this list...Bob Backland deserves his spot
H is the best for me because I love his fighting style, and he is the #one best wrestler ever.
8
CM Punk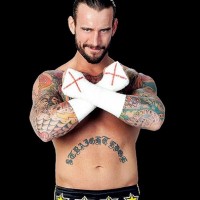 Phillip Jack "Phil" Brooks, also known by the ring name CM Punk, is an American comic book writer, actor, upcoming mixed martial artist and retired professional wrestler who is signed with the Ultimate Fighting Championship. He is best known for his career In World Wrestling Entertainment. He had multiple title reigns over multiple titles. While he was in the WWE, he was the leader of the New Nexus. His finishing maneuvers were the Go To Sleep (GTS) and the Anaconda Vise, many of his other moves were bulldogs, shining wizards, etc.
When it comes to match quality during one's title reign, Punk is in a class of his own, and his in-ring and microphone skills put him among the best in the business.
CM Punk has always proved that he is the best in the world. He Has beaten The Undertaker, John Cena etc. Common he had held the WWE Chamionship for 434 days more than anyone else in the modern era.
He has been 434 consecutive days of being WWE champion, he has dangerous legs and amazing fighting skills, briefly he is the best champion ever.
He has a record of 434 consecutive days of being wwe champion & no questions that its awesome.. Truely he is the best in the world..
9
Shawn Michaels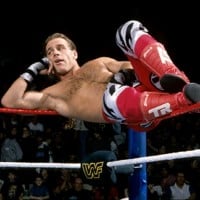 Shawn Michaels was born on July 22, 1965 . He is an American professional wrestler. He is the first wrestler to win all the titles the WWE could have offered. He is known for his moves and looks. His nickname provided by WWE is HBK (Heart Break Kid). He was in DX (Degeneration X) a tag team with Triple H, and was the only nWo to not be in WCW. He is known by many names such as: The Showstopper, The Best of the Best, Mr. Wrestlemania, Mr. Hall of Fame, Sexy Boy, The Icon, The Headliner and The Main Event.
Charisma, looks, humor, and brilliant acting that always brings out the best crowd reactions; And the superkick is flawless.
How can Kane, a man who held the title for a DAY, be ranked higher than the man who beat Bret Hart in a brutal iron man match?
Not only was he a great wrestler, he was terrific on the mic and in displaying his character. He is an all time great.
Always droppin the strap due to "injury" or losing his smile
Always needing someone to help him out Janetty, Sheri, Nash, Sid, old man, HHH..
Bret The Hitman Hart made him Tap at SS 92 and the rubber match ruined by the selfishness of HBK & HHH
Bret Hart won the WWF Triple Crown TWICE before anyone thought it was possible.
Michaels deserves 10 spot if any..Ultimate Warrior deserves His spot
10
Randy Orton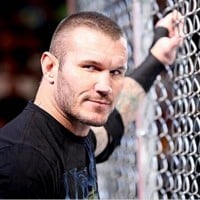 Randal Keith "Randy" Orton is an American professional wrestler and actor who is signed with WWE, where he is a member of the SmackDown brand. He is a 12-time world champion, having held the WWE World Championship eight times and the World Heavyweight Championship four times.
Randy Should be on 1st because he is the best the business...John Cena has played on babyface in his carrier its simple to be baby face...but on the other hand randy has played both babyface and heel very well its very hard to change the face and please the crowd for so long...that's why my pic is randy orton he is the 12 time world champion
Up to 12 world titles now, so underrated, he was better than Cena throughout there incredible rivalry not taking anything away from the amazing Cena though.
Randy orton deserves to be top five and randy orton proves he is the one of the best and he has great nicknames in the WWE the viper,the apex predator,and the best one the legend killer.he has become a great superstar in WWE and he has been the great because he was the youngest world heavyweight champion in WWE history and the first WWE world heavyweight champion.PERIOD
Because he's so incredible. And I kinda knew RKO was named after him. But is a very incredible WWE wrestling move. Better then the spinning knee kick
The Contenders
11
Bret Hart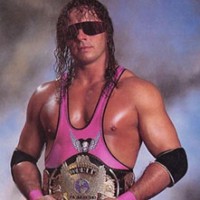 Bret Sergeant Hart, better known by his ring name Bret "The Hitman" Hart, is a Canadian-American writer, actor and retired professional and amateur wrestler. A member of the Hart wrestling family and a second-generation wrestler.
This guy had to bring the WWF back after Hogan bailed and no one wanted to watch them anymore. He consistantly fought twice a night and overseas which other champions never did, but he did it for us. He is and will always be The Best There Is, The Best There Was, and The Best There Ever Will Be and you know it!
Bret hart brought legitimacy which was never their before... He was a technical specialist and a great mentor.
Thanks for the good times Bret, don't judge Seth or I'm coming for you!
Think bret hart was a true pro, who went out 2 entertain the fans and make it look as real as possible with out injuring his opponent Legend
12
Bob Backlund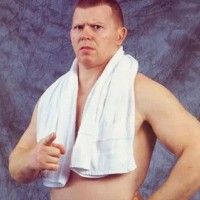 Robert Louis Backlund is an American retired professional wrestler with an in-ring career spanning over 30 years, best known for his tenures in the World Wide Wrestling Federation/World Wrestling Federation, where he is a two-time WWWF/WWF Heavyweight Champion/WWF World Heavyweight Champion, as well ...read more.
13
Brock Lesnar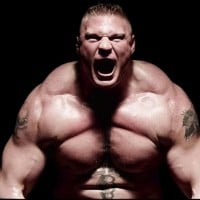 Brock Edward Lesnar is an American professional wrestler and former amateur wrestler, professional American football player, and mixed martial artist who is currently signed to WWE.
He is the fastest rising superstar in just 2 years from March 18 2002 to March 18 2004.. The youngest WWE champion... 3 time WWE champion in just two years 900 pounds dead lift f5 the big show ufc heavyweight champion njpw intercontinental champion ovw tag team champion & The Undertaker's Undefeated Streak broker... Royal rumble debut and winner...
He is the most powerful wrestler in the history. the reason he has got so less champions ships in his name is because the opponents cheat and keep interfering in the match.. brock lesnar can ithstand anyone..he is also the ufc champion and that's the reason everyone is so afraid of him.and those whoshow that they are not afraid of THE BEAST is only for popularity...mind it...good luck for those who gonna face in at wrestlemania or raw or summerslam... sia
Brock should be #1 because he conquered The Undertaker undefeated streak at 21-1 and he beat John Cena at summer slam with no mercy. He will always be best wrestler to ever step in the ring
You are monster and you are dog mouse. you are the dangerous player of WWE but you not have heart like a donkey.
14
Randy Savage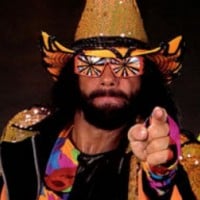 Randy Mario Poffo, better known by his ring name "Macho Man" Randy Savage, was an American professional wrestler and color commentator best known for his time in the World Wrestling Federation and later the World Championship Wrestling.
Give me a break, how is Macho Man not at the top of the list? Not calling him Number 1, but look CM Punk? Jeff Hardy? Wow, who is voting here? You know this isn't real right? Kind of a vote on the best entertainer, not who could actually win in a fight.
Won titles when they were hard to win and
Not changing hands every month. Great charisma and actually made warrior look good in matches. Was much better than hogan
Maybe the first of the great athletes in WWE. He was quick, strong, technical and had a great character. The Savage vs Ricki "the dragon" Steamboat may be the best match I've seen.
My all time favorite! He could back up the talk.
15
Ric Flair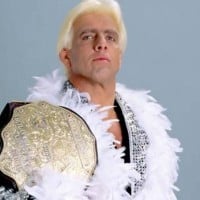 Richard Morgan "Ric" Fliehr, better known by his ring name Ric Flair, is a professional wrestling manager and American retired professional wrestler currently signed to the WWE under a legends appearance contract.
Ric is easly the greatest champion of all time. Look at his body of work. It is not about popularity or being a nice guy. It about the interviews and performances in the ring and Flair sold the match in the interviews and in the ring. He held titles in the 70s 80s 90s and 2000s. 4 decades how can you compare that to the others. The people who made this lists didn't even mention Bob baclin. I know wrestling 4 decades in.
Most entertaining showman and best interviews in wrestling. Ever.
Why can't he be number 1? he is a 15-time world champion!
You cheater you are a tail for your daughter.You have to work hard now.
16
Edge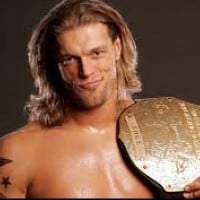 Adam Joseph Copeland is a Canadian actor and professional wrestler. He is currently signed to WWE, where he performs on the Smackdown brand under the ring name Edge.
Great moves, great look, great humour, great heel. Guy you loved to hate and it isn't the same with him gone.
Edge sucks. him and Lita are the worst couple in WWE on the face of the earth.
He is better then cena
You was my favourite
17
Pedro Morales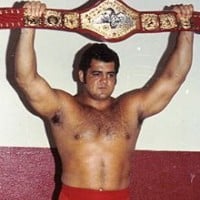 Pedro Antonio Morales was a Puerto Rican retired professional wrestler. He was best known for his appearances in the United States with Worldwide Wrestling Associates and the World Wide Wrestling Federation.
18
The Miz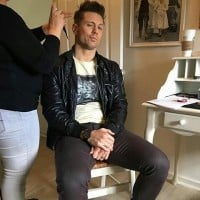 Michael Gregory "Mike" Mizanin is an American professional wrestler, reality television star, and actor. He is signed to WWE, where he performs on the SmackDown Live brand under the ring name The Miz.
19
Jeff Hardy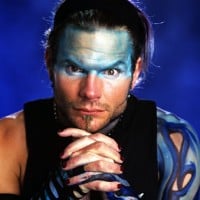 Jeffrey Nero "Jeff" Hardy is an American professional wrestler, singer-songwriter, painter and musician.
Jeff is truly a revolutionary to the sport. His journey to the title was unique and heart-wrenching, and once he finally won, you couldn't help but either cry alongside him.
He is great star in wrestling history.. ,
He is the most awesome player in WWE and tnas history he is my WWE boy... swanton bomb is his best finisher
20
Mankind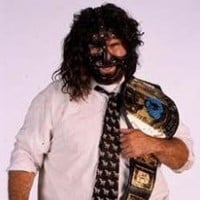 Michael Francis Foley (born June 7, 1965) is an American actor, author, color commentator, and retired professional wrestler. He is currently signed to WWE, under the company's "Legends" program, acting as a company ambassador. Foley has wrestled under his real name and various personas, including Mankind, Cactus Jack, and Dude Love.
He was super charismatic, and one of the best wrestlers of the Attitude Era. He was awesome.
21
Roman Reigns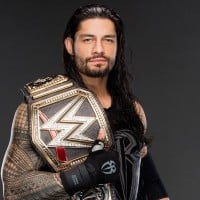 Leati Joseph "Joe" Anoa'i (Roman Reigns) was born on May 25, 1985. He is an American professional wrestler and former professional Canadian football player. He is currently signed to WWE, where he performs under ring name Roman Reigns. His finishing move is Spear and Moment of Silence. His signature move is Superman Punch. He is better known as the Powerhouse. He has won 2 WWE titles, one tag team championship as "the shield", the 2015 Royal Rumble and is a 7 time Slammy Awards winner. His Main Evented Wrestlemania for 3 years in a row since coming on the scene in WWE, and he is often considered to be the most hated babyface of all time.
Roman reigns till now not won titles but he is very great wrestler he has taken undertaker, kane, John Cena, randy orton, and all other great superstar easily for a spear
He is a good WWE superstar and wrestler.
Roman reigns is the real wrestler because he defeated league of nations
Roman Reigns is the best
22
Rey Mysterio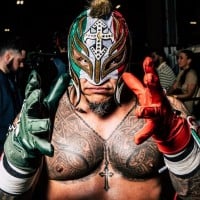 Óscar Gutiérrez, better known by the ring name Rey Mysterio, is a Mexican-American professional wrestler who currently works for WWE on the Smackdown brand.
Wwe failed to give appropriate time and chance to the young and little man popularly known as "The Greatest Underdog".
Rey...you are the best in the world
Is my favorite wrestler
Rey is the best of all
23
Diesel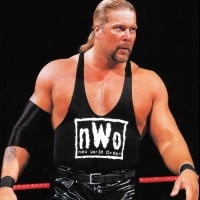 Kevin Scott Nash is an American professional wrestler and actor, currently signed to WWE under their legends program. He is best known for his time with World Wrestling Federation under the ring name Diesel, and World Championship Wrestling under his real name.
24
Sheamus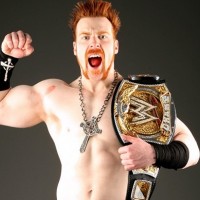 Stephen Farrelly is an Irish professional wrestler and actor. He is currently signed to the American professional wrestling promotion WWE, where he performs under the ring name Sheamus.
Shaemus is a real warrior specially with his brogue kick. He survive every time like a warrior
I am a very big fan of you and love you
Sheamus is the. Best than randy orton
Best warrior in world
Best wrestler in we
25
Daniel Bryan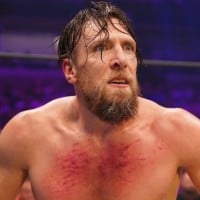 Bryan Lloyd Danielson is an American professional wrestler best known for his tenure in WWE under the ring name Daniel Bryan. He is a five time WWE world champion.
You can betting Randy for Championship Can you do it. Yes yes yes.
From Daniel.
Say yes yes yes...He is amazing superstar...
Yes yes yes and no no no
Defining winning yes so mania championship I love you Daniel
PSearch List