Most Technical Pro Wrestlers
The Top Ten
1
Chris Benoit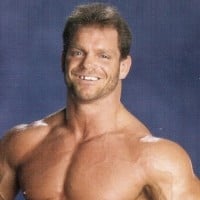 Christopher Michael Benoit was a Canadian professional wrestler. During his 22-year career, he worked for numerous promotions including the World Wrestling Federation/World Wrestling Entertainment (WWF/WWE), World Championship Wrestling (WCW), Extreme Championship Wrestling (ECW), and New Japan Pro-Wrestling (NJPW).
Chris Benoit could carry over other wrestlers with such skill& he had your attention at every moment, he was truly the best technical wrestler in history.
You guys are glorifying a wife and child murderer. You freaks are crazy and heartless
The best technical Wrestler in the world.
2
Bret Hart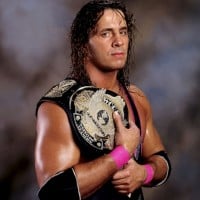 Bret Sergeant Hart, better known by his ring name Bret "The Hitman" Hart, is a Canadian-American writer, actor and retired professional and amateur wrestler. A member of the Hart wrestling family and a second-generation wrestler.
Bret Hart is one of the best wrestlers that utilizes submissions well. No body can do the sharpshooter like him. Not The Rock, not Sting & not anyone else in my opinion.
The best there is. The best there was and the best there ever will be. Not just a tagline but the honest truth
The best...Period! No one was better in the ring!
3
Kurt Angle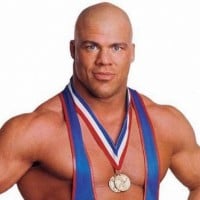 Kurt Steven Angle is an American professional wrestler, actor and former amateur wrestler currently signed to professional wrestling promotion WWE, where he was the on-screen general manager of the Raw brand and an occasional wrestler.
Olympic gold medalist in amateur wrestling, that should speak for itself.
Kurt Angle it's Legendary at this points...
4
Chris Jericho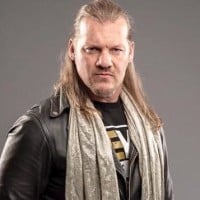 Christopher Keith Irvine, better known by the ring name Chris Jericho, is a Canadian-American professional wrestler, musician, media personality, actor, author, and businessman, currently signed to AEW.
Drink it in man!
5
Eddie Guerrero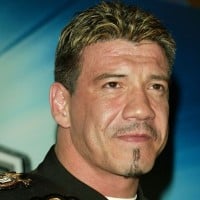 Eduardo Gory "Eddie" Guerrero Llanes, was a Mexican-American professional wrestler and a member of the Guerrero wrestling family.
6
Curt Hennig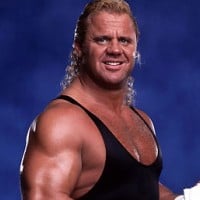 Curtis Michael Hennig (March 28, 1958 – February 10, 2003) was an American professional wrestler. He performed under his real name for promotions including the American Wrestling Association (AWA), the World Wrestling Federation (WWF; now WWE), World Championship Wrestling (WCW), and NWA Total Nonstop Action, also using the ring name Mr. Perfect in the WWF/E. Hennig was the son of wrestler Larry "The Axe" Hennig and the father of wrestler Curtis Axel.
Mr. Perfect number 7, come on Curt henning lived up to his name, just watch any of his matches with Bret Hart or matches with Nick Bockwinkle, should be number 3 if not number 4
7
Shawn Michaels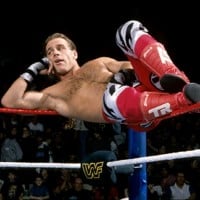 Shawn Michaels was born on July 22, 1965 . He is an American professional wrestler. He is the first wrestler to win all the titles the WWE could have offered. He is known for his moves and looks. His nickname provided by WWE is HBK (Heart Break Kid). He was in DX (Degeneration X) a tag team with Triple H, and was the only nWo to not be in WCW. He is known by many names such as: The Showstopper, The Best of the Best, Mr. Wrestlemania, Mr. Hall of Fame, Sexy Boy, The Icon, The Headliner and The Main Event.
Sweet chin music
8
Daniel Bryan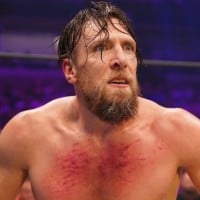 Bryan Lloyd Danielson is an American professional wrestler best known for his tenure in WWE under the ring name Daniel Bryan. He is a five time WWE world champion.
One of the most gifted technical wrestlers today! So popular with the crowds! The LeBelle Lock is truly a worthy finisher of Daniel Bryan! Some of his greatest matches feel like a human chess match! He has got passion and grit that few others can possess!
Daniel Bryan is one of the wrestlers that hasn't really been able to show his skills: Ric Flair had Ricky Steamboat, Kurt Angle had Chris Beniot, Eddie Guerrero had Dean Malenko, Bret Hart had Shawn Michaels, but Bryan doesn't have anyone
9
Ric Flair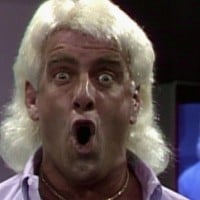 Richard Morgan "Ric" Fliehr, better known by his ring name Ric Flair, is a professional wrestling manager and American retired professional wrestler currently signed to the WWE under a legends appearance contract.
10
Dean Malenko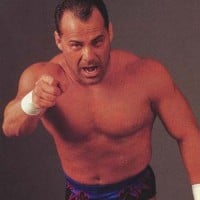 The man of 1000 holds
The Contenders
11
Ricky Steamboat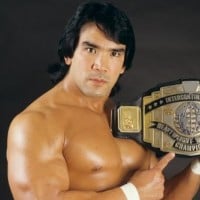 Richard Henry Blood Sr., better known by his ring name Ricky "The Dragon" Steamboat, is an American retired professional wrestler.
There is no reason that Ricky Steamboat shouldn't be in the top 10. This is the guy that brought out the best from Ric Flair. The guy is a wrestling machine.
12
Owen Hart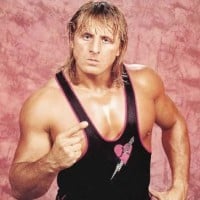 Owen James Hart was a Canadian-American professional and amateur wrestler who worked for several promotions including Stampede Wrestling, New Japan Pro Wrestling, World Championship Wrestling, and most notably, the World Wrestling Federation, where he wrestled under both his own name, and ring name ...read more.
13
AJ Styles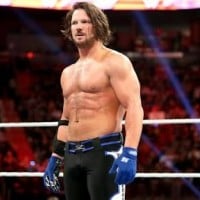 Allen Neal Jones, better known by the ring name AJ Styles, is an American professional wrestler currently signed to WWE.
Best champion ever. He fights in the true sense, unlike the cowardlylesnar
14 Nick Bockwinkel
15 Jack Brisco
16
CM Punk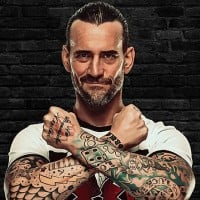 Phillip Jack "Phil" Brooks, also known by the ring name CM Punk, is an American comic book writer, actor, upcoming mixed martial artist and retired professional wrestler who is signed with the Ultimate Fighting Championship. ...read more.
17
Zack Sabre Jr.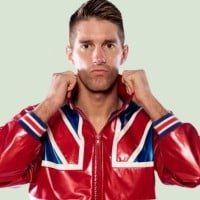 18
William Regal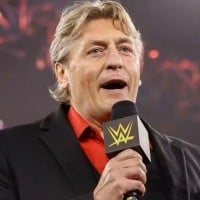 Darren Kenneth Matthews is an English professional wrestler, trainer, talent scout, author, and color commentator.
19
British Bulldog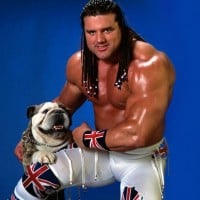 He had an awesome technical match with bret hart at wrestlemania even though bret did more of the work.
20
Triple H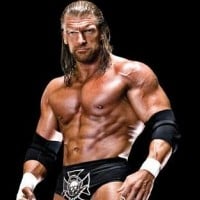 Paul Michael Levesque, better known by his ring name Triple H, is an American semi-retired professional wrestler, corporate executive, and actor.
He is actually more of a brawler, I don;'t think I have ever seen him doing a technical wrestling match.
21
Antonio Cesaro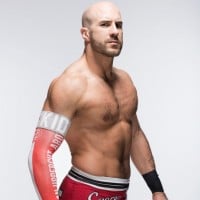 Claudio Castagnoli is a Swiss professional wrestler currently signed to WWE, where he performs under the ring name Cesaro. He was previously known for his work in Ring of Honor (ROH) and various independent promotions including Pro Wrestling Guerrilla (PWG), Combat Zone Wrestling (CZW), and Pro Wrestling ...read more.
Everybody in the WWE locker rooms respects his in ring ability and he is deserving of the top 5!
22
Dynamite Kid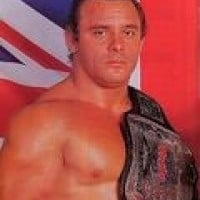 Thomas "Tom" Billington, best known by the ring name Dynamite Kid, (December 5, 1958 - December 5, 2018) was a retired English professional wrestler.
He is the best technical wrestler, Chris Benoit carbon copy his style but Dynamite is more vicious with it. Check out his matches with Tiger Mask also between 1982-86 He was at least ahead of Bret Hart in terms of technical ability but Hit man was at least much more save with opponents. This guy should be rank at least in the top 4 best technical wrestler of all time and also in the top 15 best high flyers of all time.
See the YouTube interview where Brett Hart acknowledges Dynamite Kid as the best ever.
23
Kelly Kelly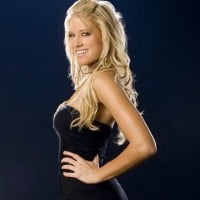 Barbara Jean "Barbie" Souray is an American model, former professional wrestler and professional wrestling valet, better known by her ring name Kelly Kelly.
24
Verne Gagne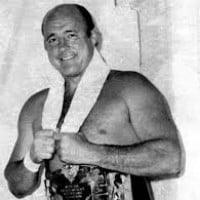 Laverne Clarence "Verne" Gagne was an American professional wrestler, football player, wrestling trainer, and wrestling promoter.
25
Bob Backlund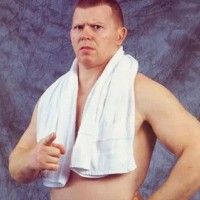 Robert Louis Backlund is an American retired professional wrestler with an in-ring career spanning over 30 years, best known for his tenures in the World Wide Wrestling Federation/World Wrestling Federation, where he is a two-time WWWF/WWF Heavyweight Champion/WWF World Heavyweight Champion, as well ...read more.
PSearch List