Top 10 Hottest Male YouTubers of 2017
septipliergirl3
The Top Ten
1
Markiplier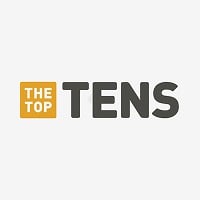 Mark Edward Fischbach (born June 28, 1989), known online as Markiplier, is an American YouTube personality. Originally from Honolulu, Hawaii, he began his career in Cincinnati, Ohio, and is currently based in Los Angeles, California.
As Jack says, Mark is the heart throb of youtube
Hell yes!
THIS WAS SO HARD! Are you expecting me to choose between Jack and Mark?! I chose Mark because he's slightly hotter than Jack... Mark has the whole package. From hair to his eyes to his smile to his laugh to his face to body to personality, he's hot.
hot
V 2 Comments
2
PewDiePie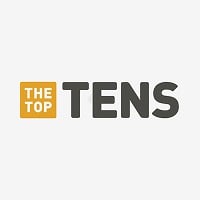 Felix Arvid Ulf Kjellberg (born October 24, 1989), better known by his online alias PewDiePie, is a Swedish web-based comedian video producer, and commentary channel. He is best known for his Let's Play commentaries and Vlogs on YouTube. He is known for being the most subscribed-to YouTuber on the website, ...read more.
God quivers before him
He's cute
Pewdiepie number 7 on most handsome men of 2017
Would love to do several things with his Swedish dick
V 2 Comments
3
Jacksepticeye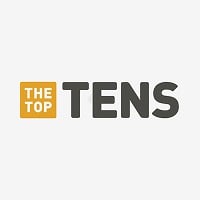 Seán William McLoughlin, better known by his online pseudonym Jacksepticeye, is an Irish YouTube personality, known primarily for his comedic Let's Play series and vlogs.
Jack/Sean is the most energetic you tuber in the whole web. He deserves to be in first with Logan Paul right after him. I had to make the hardest choice of voting for Jack or Logan. But I'm really glad ghat I chose Jack. Who ever doesn't vote for him is really stupid and will get a knuckle sandwich if they choose anyone else.
Jacksepticeye aka Sean William Mcloughin is an irish gamer with 15 million subscribers and counting. Jack is super loud, enthusiastic, and adorable! Sam. - septipliergirl3
:D I don't know but jack is a nice youtuber I'm now 10 and I started watching from 6
4
Daniel Howell
I love him he's my little British baby boy.His eyes kill me and don't even get me started on his dimples.His personality is to dye for, I just wanna give him a hug
Dan howell is funny, cute, kind to phil (most of the time). ALSO HIS HOTTNES EVELYN IS OFF THE CHART!
I'm sorry. I love him
Dan Howell is a british vlogger/gamer with 6 million subscribers and counting. Dan is beautiful, depressing, and hilarious. Its an emotional roller coaster. Llammas. - septipliergirl3
V 1 Comment
5
Tal Fishman - Reaction Time
Man! He's On FIIIRE
He is SUPER DUPERRR HOTT
6
GRIMFLAME 16
He is best youtuber
I think he is the cutest guy ever he's dreamy and sexy his laugh is perfect like every thing else about him
I know him and he goes to school with me
He is super cute he should be number one
V 5 Comments
7
Logan Paul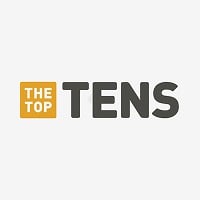 Logan Alexander Paul is an American social media entertainer and actor. He first gained fame through videos shared on the internet video service Vine, in which the athletic Paul engages in physical comedy, including slapstick pratfalls and public splits.
Oh god. Not the fangirls... - TwilightKitsune
No. Who thinks a person who laughs at a dead body in a forest is hot? - TeamRocket747
I will admit. He is sexy. But just because he uses humor to cope with tragedy isn't a bad thing. It's perfectly normal - QueenNeko
Beautiful eyes, amazing body. Too bad I can't say the same for his personality though.
V 8 Comments
8
AmazingPhil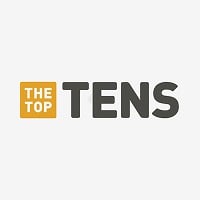 Philip Michael "Phil" Lester is an English YouTuber and former radio personality from Rawtenstall in the valley of Rossendale, Lancashire. He is best known for his YouTube channel AmazingPhil.
Phil is so hot are you kidding me
He is so soft and innocent ugh so beautiful
*swoon*
AmazingPhil aka Phil Lester is a british vlogger/gamer with 2 million subscribers and counting. Phil is fluffier than fluff its self. And super innocent. Lions. - septipliergirl3
V 2 Comments
9
Joey Graceffa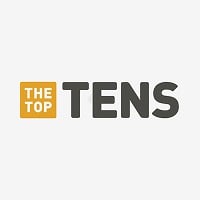 Joey Graceffa is an actor, author, producer, singer, and gamer. He has 2 youtube channels, his first channel has 7 million subscribers and counting and his second channel has 2 million subscribers and counting. Joey is goregous and super funny. - septipliergirl3
10
Troye Sivan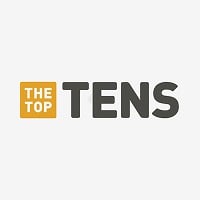 Troye Sivan Mellet, better known as Troye Sivan, is a South African-born Australian singer, songwriter, actor and YouTuber.
Troye Sivan is an south african born. austrailian singer, songwriter, and actor with 4 miliion subscribers and counting. Troye is precious and sweet. - septipliergirl3
The Contenders
11
Top15s / chills
Grayson and Ethan Dolan
This is number 11 For me
12 FamousGunSyncs
13
Tyler Oakley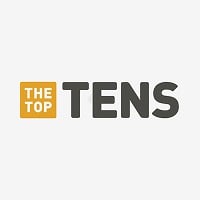 Mathew Tyler Oakley, known as Tyler Oakley, is an American YouTube and podcast personality, humorist, author and activist.
Tyler Oakley is a humorist, author, and activist with 7 miliion subscribers and counting. Tyler is sassy. that's all you need to know. Queen. - septipliergirl3
14
Connor Franta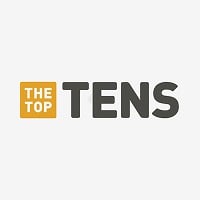 Connor Franta is an entrepreneur, entertainer, and writer with 5 million subscribers and counting. Connor is fabulous. He has an adorable smile. - septipliergirl3
15
Ethan Dolan
One word; AMAZING.
He is a god and a really funny, nice caring guy
He is absolutely perfect #1 for sure!
16
Andy Biersack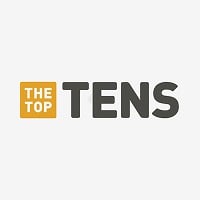 Andrew Dennis "Andy" Biersack, formerly known as Andy Six, is an American singer and pianist. He is the founder and lead vocalist for the American rock band Black Veil Brides, and is its only remaining original member.
Very handsome dude - EliHbk
Why not #1? what man! - EliHbk
Because he is amazinggg
HE IS HOTTER THEN THE REST OF THESE PEOPLE
17
Jake Paul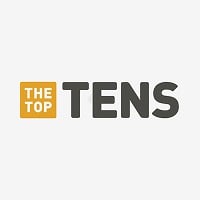 He's hotter than the sun
He should take the #1 spot
I'm gonna throw up, he looks like a basic blonde boy.
Jake : Hey people
Girls : -faint-
Jake : Why! Is it my smell?
Girls : -gets up-
Jake : Hi Again
Girls : You're the best 😘😘
18
Grayson Dolan
The best
Cute funny caring generous, all around amazing human, Dolan twins are my favorite YouTubers love them sm
Hot
Daddy
V 1 Comment
19
Colby Brock
He is the hottest in my opinion
He also has an (almost) perfect personality as well. He deserves to be #1
How is Colbs not #1?
YES
V 2 Comments
20
Shane Dawson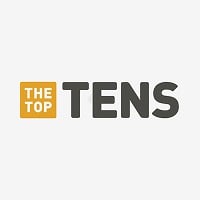 Shane Lee Yaw, known professionally as Shane Dawson, is an American YouTuber, writer, comedian, actor, director, musician, and media personality.
21 Ryland Adams
22
Caspar Lee
Caspar Lee is a british born, south african, vlogger, and actor with 7 million subscribers and counting. Caspar is really cute. He is something else. - septipliergirl3
23
Joe Sugg
Look at him how is he not number one
How is Joe not #1, he is an amazing person who has inhuman good looks. He is so funny, crazy, kind and caring and overall an incredible human being!
Have u ever seen a fitter, funny, charming and handsome YouTube who also keeps u entertained,me neither! Joe sugg, my bae
24
Kian Lawley
It should be illegal for someone to be this perfect. He is a literal god. How tf is he not #1
He is the perfect guy! He's so handsome
25 Ryan Higa
26
NateWantsToBattle
I legit have no idea why he ain't on here 'til I added him... He's utterly hot. Just hot. He's also funny, popular-ish and really awesome.. I guess people are entitled to their opinions anyways.
27
theodd1sout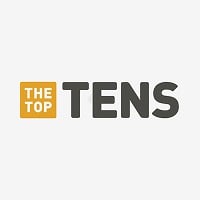 Yaaa led go
28
Charlie McDonnell
Charlieissocoollike is one of my favorite channels to watch. He's smart, funny, creative, all with that adorable British accent.
29
CrankGameplays
He's everything
He so cute and kawaii! Plus he is single! ~Koertaney Hollman
30 kickthepj
31
Anthony Padilla
Yes very much attractive man
32
Zac Efron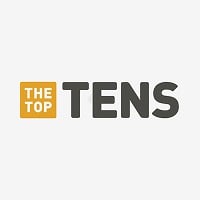 Zachary David Alexander "Zac" Efron is an American actor. He began acting professionally in the early 2000s, and rose to prominence in the late 2000s for his leading role in the High School Musical franchise. During this time, he also starred in the musical film Hairspray and the comedy film 17 Again. ...read more.
He's so hot
33
ralphthemoviemaker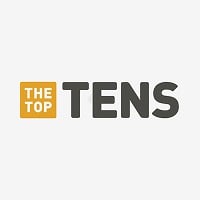 Let's play the no clothes game, daddy - xandermartin98
34 MandoPony
35 Brennen Taylor
36
The Anime Man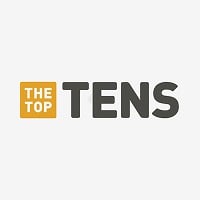 Joey Bizinger (Born September 28, 1994), known on YouTube as The Anime Man, is an Australian YouTuber who makes videos about anime and gaming related topics. He is good friends with fellow Youtubers Einshine and Soul Animation and they have appeared in each other's videos. He is currently dating YouTuber ...read more.
I don't look at YouTubers much but darn, Joey is too cute - TwilightKitsune
37
JeromeASF
Best youtuber ever
38 Link Neal
39
Rhett James McLaughlin
Coolest dude!
40 Thomas Sanders
41 BlackGryph0n
42 Sam Golbach
43 Sausagelover99
44
DanTDM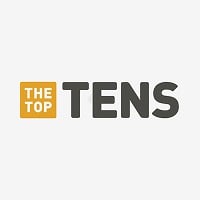 I don't know why...but I think he's really hot
45 kidrauhl
46
Jon Cozart
BAEE YOU GO QUEEN! ADORABLE LIKE what WHO MADE THIS BEAUTIFUL CREATURE
BAdd New Item
Related Lists

Hottest Male YouTubers of 2018

Top Ten Hottest Male YouTubers

Top Ten Hottest YouTubers

Top Ten Most Annoying Male YouTubers
List Stats
400 votes
46 listings
2 years, 24 days old

Top Remixes
1. Daniel Howell
2. AmazingPhil
3. Jacksepticeye
UndisputedLunatic
1. GRIMFLAME 16
2. Top15s / chills
3. Tal Fishman - Reaction Time
GRIMFLAME16
1. Markiplier
2. PewDiePie
3. Jacksepticeye
septipliergirl3
Error Reporting
See a factual error in these listings? Report it
here
.