Top 10 Best Medical Alert Systems
While technology has changed immensely since actors from the 80's famous infomercial cried, "Help, I've fallen and I can't get up!", the need for affordable and reliable elderly medical alert systems remains the same. In fact, the National Council on Aging reports that 30 percent of seniors experience a fall or have other situations where emergency medical assistance is required each year. With a growing percentage of seniors wishing maintain their independence at home, medical alert systems and services provide a way for them to do so safely.

This list has been provided to help seniors, caregivers, and loved ones choose the best medical alert system for their situation. If you have experience with medical alert systems, please share that experience and your opinions below to help others choose the best Medical Alert company.

The rankings, ratings, and opinions expressed on TheTopTens.com are influenced by site visitors and TheTopTens®, and are subject to change. To keep this valuable service free, we may generate advertising revenue from some companies featured in this list.

The Top Ten

1 Medical Guardian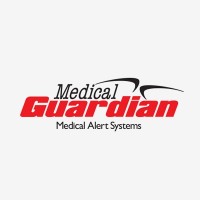 Unlike many medical alert companies, Medical Guardian does not outsource their services, allowing them to provide the best support in the industry. Medical Guardian offers a variety of products that make medical alerts easier, no matter the situation, including both in-home and mobile systems with automatic fall detection and GPS location. Their commitment to service and wide range of products allows Medical Guardian to guarantee the highest level of safety for their customers in any emergency.
In order for a medical alert system to be useful, the system first has to be available. Medical Guardian goes with you everywhere, giving you access to emergency help when you need it, and peace of mind when you don't.

Any medical alert company can pick up the phone and send emergency help when you need it. But it's what Medical Guardian does before an emergency situation arises that makes the difference. They are there for you whenever you need them to make sure you are prepared for when an emergency comes.
Visit Website
Get a Free Quote
Or Call 1-800-863-4013
2
ADT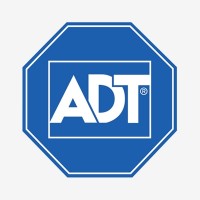 ADT is a company with over 100 years of experience and has a longstanding reputation for reliability in emergencies, whether it's home security or medical assistance situations. ADT's medical alert systems are among the best in the business, but its monitoring centers are what make the big difference. ADT has six nationwide monitoring centers that utilize state-of-the-art technology and secure communication networks to provide security that never rests. If service to any one monitoring center is disrupted, communication is immediately routed to another center. No other company can compete with the stability ADT's network provides.
Medical alert systems are not insurance. That are not there just in case something happens. They are there because a medical emergency WILL happen. When it does, you want a company you can count on to be there exactly when you need them, and to act promptly and appropriately with the right response. Most of the companies in this space have been around for 10 years max. They could go away tomorrow. ADT has been around longer than most of these companies combined. ADT is not going anywhere. When you need them, they are right where you need them to be, ready to help.
Visit Website
3
Bay Alarm Medical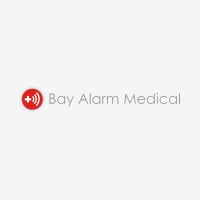 Bay Medical focuses on making medical alerts as easy as possible for their customers. From home alert systems with one big red button to taking just a few minutes to set up, they have focused on removing any questions or possibility of error from the alert process. Bay Medical offers a free trial, the medical alert system is easy to set up, and the company has a strong track record for reliable service.
When you are shopping for medical alert systems, you need to consider the situations in which accidents and medical emergencies occur. In a moment of panic or pain, it is difficult to ask anyone to pull out their phone (if they have it,) unlock it, dial a number, and make a call to explain what is going on. These moments require immediate and simple action. Bay Medical reduces as much complexity to medical alerts as possible to make alerts a one-button action.
Visit Website
4
QMedic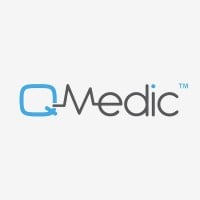 QMedic is a healthcare technology company specializing in wearable medical alert systems. Founded in 2010, the company offers solutions designed for senior citizens and people with chronic conditions. Based in Boston, Massachusetts, QMedic's devices provide 24/7 monitoring and alert services. The company focuses on delivering reliable and easy-to-use products that offer peace of mind to users and their caregivers.
5
LifeFone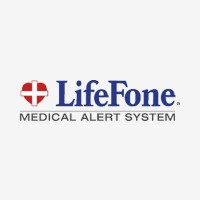 LifeFone is a provider of medical alert systems designed to offer emergency assistance to seniors and individuals with health concerns. Founded in 1976 and headquartered in White Plains, New York, LifeFone offers a range of wearable devices that provide 24/7 emergency response services. The company focuses on helping users maintain their independence while ensuring safety through immediate assistance. LifeFone aims to provide reliable and affordable solutions to enhance the quality of life for its users.
6
MobileHelp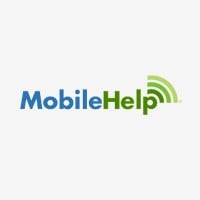 Mobile Help is a Florida-based company specializing in mobile medical alert systems. Founded in 2008, the company offers a variety of products including wearable emergency buttons and GPS-enabled devices. Mobile Help serves seniors and individuals with special medical needs, providing 24/7 monitoring and emergency response services. The company focuses on leveraging modern technology to offer flexible and reliable safety solutions.
7
Acadian On Call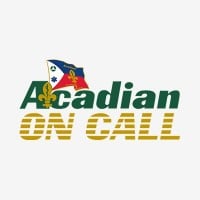 Acadian On Call is a medical alert service provider that offers emergency response systems for seniors and those with medical conditions. Founded in 1991 and a division of Acadian Ambulance Service, the company is based in Louisiana. Acadian On Call provides a range of options including in-home and mobile medical alert systems. The company aims to offer high-quality, reliable services to ensure the safety and well-being of its users.
8
Lively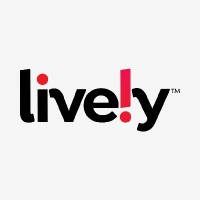 Lively is a connected health technology company specializing in products and services for aging consumers. Founded in 2006 and headquartered in San Diego, California, Lively offers a range of mobile devices and medical alert systems. The company's services include 24/7 emergency response and health monitoring features. Lively focuses on providing intuitive, easy-to-use solutions that enable seniors to live independently and securely.
9
Lifeline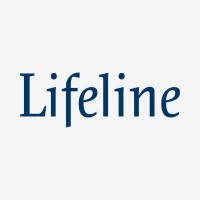 Lifeline is a medical alert service that offers emergency response solutions for seniors and individuals with medical conditions. Established in 1974, the service is now a part of Philips, a global technology company. Lifeline provides a variety of options, from home-based systems to mobile solutions with GPS capabilities. The company aims to improve the lives of its users by offering reliable and prompt emergency assistance.
10
Life Alert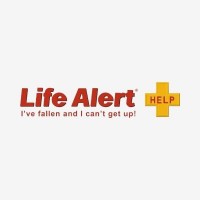 Life Alert is an American-based company specializing in emergency response services, primarily for seniors and individuals with medical conditions. Founded in 1987, the company is best known for its medical alert systems, which include wearable devices like pendants and wristbands equipped with a panic button. When pressed, these buttons connect to Life Alert's monitoring centers, where trained operators assess the situation and dispatch emergency help if needed. The company's famous advertising campaign, "Help, I've fallen and I can't get up," gained national recognition and is often associated with its services. The company aims to provide peace of mind to its subscribers and their families ...read more.
The Contenders
11
LifeStation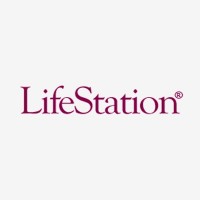 LifeStation is a medical alert system provider that offers in-home and mobile emergency response solutions. Founded in 1977 and based in Union, New Jersey, LifeStation provides 24/7 monitoring services aimed at seniors and individuals with medical needs. The company focuses on offering quick and effective emergency response through its U.S.-based call centers. LifeStation aims to provide peace of mind to both users and their families by ensuring safety and prompt assistance.
12
Alert1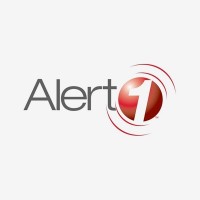 Alert1 is a medical alert system provider focused on offering emergency response solutions for seniors. Founded in 1988, the company provides a variety of options including home-based and mobile systems. Headquartered in Williamsport, Pennsylvania, Alert1 offers 24/7 monitoring and emergency response services. The company aims to enhance the independence and safety of its users by providing reliable and quick assistance.
BAdd New Item
What to Look for in a Medical Alert System

One of the most crucial factors to consider when choosing a medical alert system is the range and reliability of the device. A good system should work seamlessly throughout your entire living space, whether that's a small apartment or a large house with a yard. Some systems offer a wide range of coverage that extends beyond the home to the yard or driveway. This is particularly useful for those who have a more active lifestyle or require mobility assistance when stepping out. Additionally, it's essential that the system functions 24/7 and offers backup options like battery support in case of power outages.

Another vital aspect to consider is the response time and quality of the monitoring service. When an emergency occurs, time is of the essence, and a rapid response can be a lifesaver. It's crucial to research the average response time and how the monitoring centers handle emergency situations. For instance, do they have trained medical professionals available to assist with decision-making? What's the protocol for contacting local emergency services? Some systems offer a direct line to a nurse or physician for non-emergency medical advice, which can be a valuable feature for some users.

Finally, look for user-friendly features that will make the system easy for the user to operate. Especially for seniors who might not be tech-savvy, complicated devices with difficult interfaces can be more of a hindrance than a help. Look for systems that have simple, one-touch operation for emergencies. Also, the installation process should be straightforward, either as a DIY setup or with professional installation options. Usability extends to wearability, as well: the device should be comfortable to wear and should not interfere with daily activities. The best medical alert systems blend seamlessly into daily life while providing the reassurance and security of immediate assistance when needed.