Top 10 Best MICE Companies in India
MICE is acronym for Meetings, Incentives, Conferences and Exhibitions. It is a niche of group tourism dedicated to business events and activities. The convention and exhibition market has drastically increased in the Asian market in the past few decades. The different meetings organized involve board meetings, management meetings, shareholder meetings, training seminars, meetings with partners, suppliers and clients, product launches, strategic planning and retreats. Incentive tours are usually leisure travels for rewarding and motivating sales representatives, dealers, distributors, production workers, support staff, and in some cases, customers. Conferences are again of business, educational or political interest where people with same interest and objective come together to conduct discussion which could be of regional, national or international level. Exhibitions are organized for the companies to display and promote their new products and information where the people who are interested are shared information with such as potential buyers or customers.

These activities can be conducted only by the specialists who understand the needs of corporate and various other institutions.

1 Tybros India Tours Private Limited

Tybros India Tours is one the leading Travel and MICE Management companies in India. It is offering its creative and state of the art services from past 20 years to leading corporates. The services offered includes travel arrangements, conferences, meetings, events which is completed in time with expertise. It has won 'Best Corporate Travel Management Company' award in 2013. It also provides services on Leisure Travel, Educational Tours, Wildlife Tours and Adventure Trips. - Jesin

I have had personal experience on many occasions with Tybros domestically as well as overseas. It a very professional company with a warm personal touch.

Unparalleled MICE company and offers uninterrupted services throughout India.

Excellent trip management by giving detailed personalised attention on all aspects

2 Alpcord Network

Alpcord Network Travel & Conferences Management Company is an organization managed by professionals and offers services like Tour & Travel Management, MICE Management and Business Travels It is recognized by the Ministry of Tourism, Govt. Of India and internationally accredited by IATA (International Air Transport Association). Alpcord has a wealth of experience in all the segments of travel & tourism. This Delhi based organization has earned reputation for excellence through experience, innovation, integrity and professionalism. - Jesin

3 FCM Travel Solutions

FCM Travel Solutions is the flagship corporate travel business of the publicly listed company, Flight Centre Travel Group Limited. Headquartered in Brisbane, Australia, the FCM Travel Solutions brand was established in 2004. FCM Travel Solutions is an international organization with global presence in Europe, North America, Latin America, Africa, Middle East, Asia and Pacific. It offers specialist MICE services which lead to lasting impression on its patrons. Experience and creative thinking helps us achieve outstanding results. - Jesin

4 Trail Blazer Tours India Private Limited

Trail Blazer Tours India Pvt Ltd is a part of Katgara Group, which is a leading organization in Travel and Tourism Industry. The Katgara Group entered into travel and tourism in 1925. Today, TBI has over 150 professionals at 13 offices across the country and has international presence in Australia, Austria, Canada, China, Korea, UK and USA. TBI is offers services such as Destination Management, Group and Individual Tours, Corporate Travel and International Vacations. - Jesin

5 Plan It!

PLAN iT! Is a renowned Travel Management Organization with a strong lineage of excellence. It has handled several conferences and meetings of various kinds, which make it a one stop destination for all meetings & conferences related needs. PLAN It! Has won several accolades and honours for its outstanding services. It is a Delhi based organization with its presence in other parts of India as well. - Jesin

Excellent services

6 Travel Corporation (India) Ltd. (Tci)

It is an award winning Destination Management Company which has been offering it services since 1961. It has organized thousands of events and is a leading MICE management organization. TCI offers customized and innovative services which has made it the most preferred organization among the clients. Based in NCR Delhi in India it has carved a niche for itself in Tourism Industry. - Jesin

7 India Mice

India MICE is a leading MICE Management company which believes in providing global standard services with Indian garnishing. They believe in being creative and are inspired by the beauty of nature leading to mesmerizing events in exotic locations. - Jesin

Excellent source of information for all MICE related activities across the globe. Staff is highly competent and customer friendly. Simply superb!

8 Itl World

ITL World is an international Travel and MICE management company. The Mumabi based firm has its branches all over the world such as in the Middle East, Europe and Far East Asia. The ITL Group now consists of 92 companies, spread across 4 continents and 15 countries, employing close to 12,000 employees of various nationalities. It offers services like Corporate Travel, Leisure Travel, MICE and Medical Tourism. They plan out of the box creative solutions which makes them Meetings Incentives Conferences Exhibitions (MICE) specialist. - Jesin

9 Dee Catalyst Pvt. Ltd.

Great planning and execution of our product launch, thanks to Dee Catalyst team for making the launch perfect. We would definitely recommend your services to our friends. The venue selection and all the activities was superb and suggested by the team.

The Planning and execution of the Conference was really awesome. Every single details were kept in mind and the comfort of our group was very well taken care of. Mr. Rajesh Chhetri and his team has done a great management of our conference. Thanks a lot for the wonderful conference organisation.

We believe in managing meetings, incentive tours, corporate travel, conferences & events for our clients according to their needs and budget. We provide you with the best services available in the market. We will find and secure the necessary facilities, negotiate vendor contracts, design the layout and decor of the facilities, select and oversee the caterer and menu approved by you, and arrange for entertainment, invitations, and accommodations for your esteemed guests.

We will coordinate staff and volunteers, arrange publicity, answer questions, solve problems, and at every stage we keep you informed. We work meticulously so that you can be assured and relax for your mega event.

It was a pleasure choosing them for my conference. Everyone out there was very responsive and prompt.

10 IDH Destination Pvt LTD

Good mice company

The services of the company are very good. The itineraries for the Malaysia and Dubai group were crafted to the perfection and the tours were flawless. We acknowledge the support of Team IDH and wish them luck for the future.

We booked a tour for Europe and it was amazing. They gave very good service as well as good hotels and transport. The team was knowledgeable and they gave us very nice destinations to visit. We really like the work.

We have booked our tour with idh destination and their arrangements was unexpected I mean so nice and if you are planning your vacation or mice related try with idh destinations its very great
The Contenders
11
Universal Journeys India Pvt. Ltd.
Top services, they render exactly what they promised and more than that.
Great
Awesome company
Respect n regards to Madam Geetanjali, Suresh Rajiv n Sanchit sir
Kudos
12
Trip Navigator Pvt Ltd
Have been served by them, a wonderful experience.
best1
13
Kuoni-Destination Management
Kuoni Destination Management India is a renowned Professional Conference Organiser (PCO) based in Delhi NCR in India. It has a strong reputation for offering the highest standards in conference and exhibition management. KDM India is division of the international organization, Kuoni Travel Group, headquartered at Zurich, Switzerland. Kuoni Destination Management offers MICE services to International and National Congresses. There are 40 associate offices across India of KDM. - Jesin
14 Bluemoon Travels
15 Wellfare Holiday World
16
Jasper Trips
For Bhutan - Hands Down.. So far "The Finest Management Company."
Great Service.
Excellent Service!
Jasper Trips is the finest MICE organiser if you are looking for Bhutan, Andamans & North East India.
The company is the PSA with Royal Bhutan Airlines which gives them an edge to get the Air Tickets for Bhutan easily.
Headquarted in Okhla, New Delhi, Jasper Trips has maintained its reputation as a DMC for Bhutan and deals mainly B2B with all the leading corporates including Relaxo Footwear, Honda, HCL & ICICI Bank.
17
Holidays by Sahibji
Its an Awesome experience with this company, they are thoroughly experienced and well behaved. I took a group of around 300 Pax and they all loved the complete tour. I would rate them 5/5
Holidays By Sahibji Introduces its another vertical "MICE" with a team of highly experienced & specialized professionals (Meetings, Incentives, Conferences & Exhibitions)
MICE tourism is a perfect way of combining business with pleasure. MICE tourism presents unique opportunities for business development, be it an informal conversation with old partners and meetings with prospective investors, customers and suppliers, information exchange or introduction to new technologies & ideology. We as Holidays By Sahibji feel a great pleasure to get an opportunity to organize & plan your business event with an outdoor activity program or an Incentive movement to Domestic & International exotic Destinations with a complete range of MICE services be it a: Venue Selection Product Launch Preparation of Incentive Budget Movement Organizing Conference Arrangement for Transportation Assist the Delegation from Arrival at the Airport to the Departure
For all the support and proposals, please ...more
18
Leisure Corp Private Limited
The No. 1 MICE company
Runner up in mice for FY 2016-17 in India
19 Grisbi Holidays
20 MICE & More Services
21
Atulya Hospitality
One of the best travel company in Delhi for Jim Corbett National Park.
No doubt, Corbett means Atulya Hosptality. They deliver what they commit. For corporate outing they are best.
FRAUD COMPANY
Hey thanks team Atulya for organising such a satisfying trip for our company. Your way for work is incredible and specially your physical presence made that very smooth.
Cheers.
22 Vesna Tours Pvt. Ltd.
23 Harvey World Destination Pvt. Ltd
24
Skil Travel
Skil Travel, a Mumbai based company which provides Complete Hospitality Solutions. They also have branches in Bangalore, New Delhi, Chennai, Pune and Hyderabad. It is a Destination Management Company which specializes in Corporate and Business Travel Management and Leisure Travel. It has 13 years of experience in conducting MICE events and has extended its services to several industries in conducting business events successfully. - Jesin
25 Yatra
26
REE2 HOLIDAYS
One of the Best Travel service company operating from coimbatore. They are Specialist in Tamil nadu, Kerala and Goa.

At REE2 HOLIDAYS They are committed by providing their clients the highest standards of service at competitive prices. Their customized private tour packages for both individuals and groups operate seamlessly due to our experienced staff and our strategic alliances with local tourism partners and suppliers based out of India and abroad.

As their brand name REE2, they are creative and innovative team striving to give the best travel options to their customers with innovative and intellectual travel suggestions according to their needs and a specialized team of travel professionals qualified to tailor made the ultimate holiday experience for you and committed to provide you with excellent service.
27
TNY HOLIDYS PVT.LTD (Travel & You)
Travel and You, established in 2013 specializes in handling MICE tours throughout the world. We offer a broad spectrum of services that include Corporate Incentive Travel, MICE, Leisure Travel, Insurance, Visa & Passport & Ticketing Services.

The company setup its first office in Gurgaon, India. We are accredited members of various organizations, such as IATO, ADTO and OTOAI and are recognised by the Ministry of Tourism - Government of India.

We are also the proud recipients of Hong Kong Top Agent Award- 2016.

Today Travel and You is a leading Travel management company and the best MICE Company in India.

Travel and you has been awarded by top Hong Kong Tourism Board as 2016 top Agent Awards.
The team at Travel & You has a great passion for the travel industry and is devoted to creating extraordinary, unique and personalized experiences for each of its clients. Our staff is well-equipped and trained to use state-of-the art tools like Amadeus etc. to provide efficient and timely services.Travel & You take pride in our ability to anticipate and preempt our clients' needs and continuously challenge ourselves to deliver customer delight every step of the way.
28
Speedways Fleet & Travel Management Pvt Ltd
Speedways is decade over FLEET MANAGEMENT & TRAVEL company in India. Speedways is FIRST TRAVEL COMPANY who is having its own car rental & M.I.C.E operations.

We are specialize in Corporate Car Rental, Corporate Incentive Travel, MICE, Leisure Travel, Insurance, VISA & Passport, Flight, Rail, Bus Reservation.
29
Garib Travel
For all the Garibs
30
Mice Pro
Mice Pro is a corporate travel solutions based on your business requirement. Mice Pro is a way to combine Business with Pleasure. It also organizes Corporate Events in India that includes Conferences, Meetings, Seminars & Product Launch Events.

Mice Pro provides not only the corporate travel solutions but it also organizes Summer Camp for Kids, Leadership Camp, IOP Program for Tourism Training, FIT Travel for Independent Tours, etc.
31
LUXXURY MICE Travel
Very professional.
Excellent Service!
Very good service provider.
Luxxury MICE Travel is a niche Corporate Incentive Travel Program, MICE and Business Travel Management Company, with a single point agenda, of delivering "Signature Experiences" that stay with you for life! The firm specializes in curating and customizing incentive travel to suit your taste and style.
32
Travocoaster
Travocoaster is among the leading MICE tour organizer from New Delhi. They really offer impressive price on most comfortable tour packages. - Saif21
Best travel agency from New Delhi - Saif21
Best Tour Planner.
33
SV Cabs (Bangalore)
WARM GREETINGS FROM S.V.Cabs, BANGALORE 

S.V.Cabs is a Government approved leading Tour Operator and TravelAgent in Bangalore catering to Foreign Tourists (Inbound Clients) and Indian visitors (Domestic Clients). We are Fleet Operator in the region & we are capable Travels  excellent travel related services for individuals & corporate. 

SV Cabs
#82/7A 4th Cross
SBM Colony
Mathikere
Bangalore-560054
E-mail info@svcabs.in,booking@svcabs.in
Mobile Nos-09019944459,09035448099
www.svcabs.in
34 World Destination Travel Ltd.
35
Skittles Production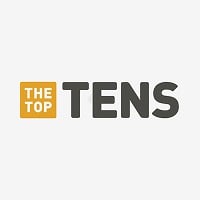 Skittles Productions pioneers in creating film, video and communication material for startups, corporates & artists. We understand the requirement and then visualize the entire concept in a form of film/video that makes it easier for you to present yourself/ your idea to prospective audience. - skittlesproductions
36
Cross Nations Hospitalities
Excellent company to work with for any Corporate or Medical Conferences related queries. They provide end-to-end Conference Management Solutions. If in case of any query, you may directly get in touch with them at 9560364584
37
Elbon
It is young company handled by experienced management. Very professional and best in service
Located in Delhi, the company is part of 25 years old Minar group.
38
Minar Travels (India) Pvt Ltd
25 Years old an award winning company, having expertise in different areas of hospitality and tourism trade such as Aviation, MICE, Inbound, Outbound tours, airlines GSA. Excellent services.

The services of the company are excellent. We hired Minar Travels for our dealers incentive group for Dubai, trip was very well organised and with the full perfection. I wish to thanks Minar outbound team for making this group a huge success.

We look forward to have more n more business with Minar.
39
Rezbook Global PVT LTD
Rezbook Global is is one of the leading DMC having its head office at New Delhi, INDIA and branch office at Olokha Thimpu, BHUTAN. With a sound experience and expert team, Mr. Nishant Gupta Director in Rezbook Global has proved itself to be the most reliable and efficient among its counterparts in this region. Rezbook Global DMC having a team of experienced professionals to take care of all your travel requirements and offer the best in terms of quality and service.Best Dmc for Bhutan & Azerbaijan and most trusted Dmc. - guptakunal
BAdd New Item