Most Overrated Disney Girls
These are the girls who people have gone ga-ga over that just don't deserve the hype.
The Top Ten
Miley Cyrus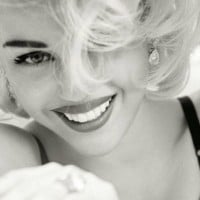 Miley Ray Hemsworth (born Destiny Hope Cyrus), known as Miley Cyrus, is an American singer, songwriter, and actress. She was born on November 23, 1992, in Franklin, Tennessee, to Tish Cyrus and Billy Ray Cyrus. Her voice type is Mezzo-Soprano and has 4 octaves. She became a teen idol starring as the ...read more.
Miley is extremely overrated! Her T.V. show was really cheezy and her acting was never good. Her singing was average. What I hated most was that she had built up this good girl image on Disney as sweet Miley Stewart. As soon as she leaves Disney, her main goal was to get away from that image. Her new songs were horrible and volgar and she is going down the wrong road just like every other kid celebrity. I wouldn't be surprised if she got pregnant or got a D.U.I.
lets see she pole danced she sucked a jolly rancher out of another girls mouth and had dirty picture of her on the internet wow - sayhey1
I have no idea why a 6-year-old would lie about her daddy dying in Iraq, or why parents would buy $2. 5K tickets for their children. Besides, she didn't get her talent from her dad and btw, why on earth is she on every single Hollywood event? - maroontourniquet
I hate her. She is ugly. All she know is making dirty faces. But hello.. Only making dirty faces can't make you funny there should b talent also.. Wake up
Bella Thorne

Annabella Avery "Bella" Thorne is an American actress, writer, model and singer, released EP "Jersey" in 2014. Best known for "Shake It Up!" 2010-2013. Has starred in "Blended", "The Frog Kingdom", "The Duff", "Big Sky", "Ratchet & Clank", "Alexander and the Terrible, Horrible, No Good, Very Bad Day" ...read more.
Yes Bella Thorne is so annoying and she has no singing talent. She thinks shes so pretty but she can't act or sing
She isn't a good actor, her dancing skills are very minimal, and her singing skills don't really exist. She should try and be more polite, and drop the bad girl act.
Bella Thorne is just a huge disappointment. She can't sing, she can't act. She's skinny as a twig, annoying, and ugly af. She dresses like a middle aged Chinese women. Her show is a huge disappointment, like her, as well.
Why do people think she's hot? She's a twig, always trying to stick out her pancake ass, her lips look disgusting with that gap that doesn't close. She has zero talent! All her songs are clearly auto toned, she is NOT a dancer and her acting is terrible!
Vanessa Hudgens

Vanessa Anne Hudgens is an American actress and singer. Hudgens rose to prominence playing Gabriella Montez in the High School Musical series.
Vanessa Hudgens is so beautiful and hot. Very underrated and amazing actress. - AngelOfTheSkyStarsMoon
HEY everyone else on here is pretty good. Porno shoot... bad. Bad Vanessa Hudgens. - Oreanta
HSM was her big thing, except for that internet thing. - RdrTech
I disagree she is the least person to think to go wild except for her nude photo leak scandal but Miley Cyrus did that too and Selena - Kean420
Ashley Tisdale

Ashley Michelle Tisdale is an American actress, singer, and producer. During her childhood, she appeared in more than 100 TV advertisements and had roles in theatre and television shows.
Ashley Tisdale is the best thing that come to Disney yall people are stupid to say she nasty, I seen wrost then her trust me have you seen Miley Cyrus yall should call her nasty not Ashley Tisdale, yall can't tell between ugly to pretty
So nasty! Her voice makes me wish I was deaf.
YUCK. Ugly. Annoying. Untalented. Boring. Bland. - AngelOfTheSkyStarsMoon
She is stupid
Selena Gomez

Selena Marie Gomez is an American actress and singer. She is best known for songs like "Come & Get It", "Good For You", "Same Old Love", and "It Ain't Me". Selena Gomez's voice is mezzo-soprano but she usually sings in alto. She is best known for her role as Alex Russo in Wizards of Waverly Place.
Try watching three episodes of Wizards in a row and you will realize how boring and one-note Alex is. David Henrie and Jennifer Stone carry her in almost every scene. She's a mediocore actress, a horrible singer, and she dates the current "it" guys to get people talking about her. She's also friends with Taylor Swift who is equally untalented, overrated, and annoying.
Everything about her is overrated her looks, her singing, her acting. I mean she's cute but not BEAUTIFUL. She defiantly can't sing. Her acting's okay. And she's probably not even nice just acting like it for the public. She's such a kiss up. Demi Lovato is way better yet she is highly underrated.
She is so overrated- everyone goes on about how beautiful and sweet she is but she's average-looking and actually very mean and fake. She can't sing and her dancing is horrible. Her acting sucks too, and she's also not as classy as people think. Look at the Tumblr blog ExposingSMG just to see how bad she is!
She basically can't sing or act

the only reason people like her is because of her cute looks or just because she gets compared with miley cyrus and other trashier disney stars.
Rowan Blanchard

Rowan Blanchard is an American actress. She is known for her role as Riley Matthews on the Disney Channel series Girl Meets World.
I like her but Girl Meets World is too dramatic for disney - Kean420
Eww no. She sucks. - AngelOfTheSkyStarsMoon
Laura Marano

Laura Marano is an American actress and singer, best known for her starring role in the Disney Channel series Austin & Ally as Ally Dawson.
Looks like a rapid chicken. - AngelOfTheSkyStarsMoon
Dove Cameron

Dove Cameron is an American actress and singer. She is known for playing a dual role as both title characters in the Disney Channel teen sitcom Liv and Maddie.
Love her singing, acting, even her name! It's unique!
Love her singing, acting everything she does.
Underrated actually. - AngelOfTheSkyStarsMoon
She's got a nice rack
Hilary Duff

Hilary Erhard Duff is an American actress and singer. Duff began her acting career at a young age, and quickly became labeled a teen idol as the starring titular character in the television series Lizzie McGuire.
Just has never been that big of a deal. - RdrTech
Oh please she is the best like Lizzie Maguire and Cheaper By the Dozen and Cadet Kelly - Kean420
Demi Lovato

Demetria Devonne "Demi" Lovato is an American singer, songwriter and actress. After appearing on the children's television series Barney & Friends as a child, she received her breakthrough role as Mitchie Torres in the Disney Channel television film Camp Rock and its sequel Camp Rock 2: The Final Jam. ...read more.
Just Voted To Say You People Have No Ears, Demi's AMAZING!
Demi Is underrated. If you hate her or think she is overrated, you are stupid. Selena and Miley suck. Demi is the best. End of discussion.
I don't really like her, but I don't hate her. Her fanbase annoys me. And she's an overrated signer because their is a lot of singers that are better, even she's a really good singer. By the way, I prefer Selena Gomez and Miley Cyrus
I know she got addicted to drugs but she is great in 2017 like her song Sorry Not Sorry - Kean420
The Contenders
Raven-Symone

Raven-Symoné Christina Pearman, sometimes credited as Raven, is an American actress, singer, songwriter, television personality, and producer.
Stop bullying her! Raven isn't ugly, nor is anyone on this list. She's beautiful, has natural talent, and is EXTREMELY funny, so stop trying to say trash. Plus, it's not like any of you look any better than her, so stop your bull poop.

Raven is awesome.
I went on most beautiful women in the world list and she was voted number 1! What is up with that!? She is ugly and those visions are completely unnecessary. - thedoctor
If it wasn't for the Cosby Show, this one would be on Weight Watchers somewhere. - RdrTech
She is so annoying.. And ugly. I can't stand watching anything with her in it... Except for cosby show.. She was cute in it! - jwileson
Peyton List

Peyton Roi List is an American actress and model. List is best known for playing Emma Ross on the Disney Channel comedy series Jessie and Holly Hills in the Diary of a Wimpy Kid film series.
Zendaya Coleman

She is just so annoying.
She's so annoying, and she's only relevant because she's a feminist. People take whatever she says like it's gold, and its really annoying
Her acting is very poor, and so is her style.
She so popular on awards shows and social media, but she has only done a few mediocre shows.
Maiara Walsh
This slut can't act and she sleeps around with different men, ANOTHER Miley Cyrus AND BELLA THORNE WHORE! Trashy sluts. She just slept with men to get into acting, dumb skank!
Slut can't act, she just slept for fame just like bella thorne, Miley, etc. DUMBASS WHORES!
Keke Palmer

Lauren Keyana "Keke" Palmer is an American actress, singer, songwriter, presenter and television personality.
Duh she is an Nickelodeon girl - Kean420
She's a nick girl dumbasses
ta mere
Sabrina Bryan
I like to scoop Sabrina Bryan off her feet in the near future. - playstationfan66
Taylor Swift

Taylor Alison Swift is an American singer-songwriter. ...read more.
In her long hair years she always had too much eye makeup which made her look Chinese
She is just in it for the money.
She isn't an Disney Channel star - Kean420
Skai Jackson

Skai Jackson is an American actress. She is best known for her role as Zuri Ross in the Disney Channel sitcom Jessie, and is currently starring in the Disney channel series Bunk'd.
She was so annoying on JESSIE with that little attitude
Spoiled brat - Kean420
Debby Ryan

Deborah Ann "Debby" Ryan is an American actress, director, and singer. Ryan is known for starring as Jessie Prescott in the Disney Channel Original Series Jessie and as Bailey Pickett in Disney Channel's The Suite Life on Deck.
She was most know for Jessie and I just don't think she is that talented of an actress
She looks like selena
SPOILED - Kean420
Daisy Ridley

Daisy Jazz Isobel Ridley is an English actress. She began her acting career by appearing in minor television roles, before being cast as the main protagonist, Rey, in the Star Wars sequel trilogy – first appearing in Star Wars: The Force Awakens.
Overrated dosen't mean bad. - AngelOfTheSkyStarsMoon
Emily Osment

Mary Gibbs
Kaitlyn Dias

Ginnifer Goodwin

Jennifer Michelle "Ginnifer" Goodwin is an American actress. She is known for playing Margene Heffman in the drama series Big Love, Snow White/Mary Margaret Blanchard in the fantasy series Once Upon a Time, and Judy Hopps in the Disney animated film Zootopia.
Idina Menzel

Idina Kim Menzel is an American actress, singer, and songwriter. Menzel rose to prominence when she originated the role of Maureen Johnson in the Broadway musical Rent. Her performance earned her a Tony Award nomination in 1996. She reprised the role in the musical's 2005 film adaptation.
PSearch List