Top Ten Ontario Cities
Which cities in Ontario, Canada deserve to be in the top ten?

1 Toronto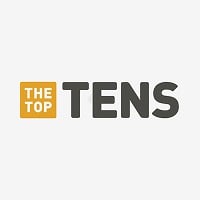 Toronto is the most populous city in Canada, the provincial capital of Ontario, and the centre of the Greater Toronto Area, the most populous metropolitan area in Canada.
Toronto is a friendly community, where I live all the neighbors say hi when I'm outside cutting the grass, or when I'm trimming the shrubs, and my neighbor always gets out before me to take his garbage can up, so he does it for me and the neighbor on the other side too, there is a ton of stuff to do, its always fun to drive around and eat in downtown, I saw mimes the other day which is surprising because its something you see a lot in my area, there are a lot of people wanting to entertain downtown. it's a fun, loving community that also likes to play at night, the night-time vibe is amazing, if your a night person this is the perfect place, but also Downtown Detroit is too, as I go there to gamble at Motor City Casino! Toronto is the perfect place, for night-life, suburban life, and city life, there's a ton for everyone!
What I live from Toronto is its diversity. You feel part of the whole world without having to travel abroad!
How does Toronto not have at least 75% of the vote
Toronto is best the hole canada
2
Ottawa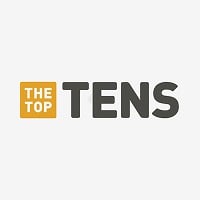 Ottawa is the capital city of Canada. It stands on the south bank of the Ottawa River in the eastern portion of Southern Ontario.
It may not be as big or as multicultural as Toronto, but Ottawa is the perfect representation of Canada - beautiful, friendly, clean, and safe. These qualities, I feel, make Canada stand out as a country. What do people think of when they think 'Canada'? The friendly people, the low crime rates, the clean air, the lovely scenery, and an atmosphere more relaxed and free than, say, our southern neighbour of America. Ottawa has it all.

Toronto is great, don't get me wrong - I live there! - but if I had to pick one city to represent my province and my country, I would pick Ottawa, our nation's gorgeous capital. Toronto would be my second choice. And Niagara Falls is lovely, too.
I never made friends as fast as when I moved to Ottawa. People that you meet in your workplace are friendly and accepting. The many water points (beaches, canals, rivers) are awesome and free. The bike trails are amazing and the nature is everywhere (Greenbelt). The restaurants are nice (Indian food is awesome) and everything you could ever want is here. Check Ottawa Citizen "What to do this weekend and beyond" is full on fun original stuff to do.
I think ottowa it's the best city to live in because ins calm and quiet!
I live in ottawa and it's a beautiful city. The parliament has lots of history like that moment when the library caught on fire and many more its just too beautiful!
3
Sudbury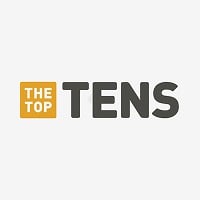 Sudbury is a provincial electoral district in Ontario, Canada, that has been represented in the Legislative Assembly of Ontario since 1908. It is one of the two districts serving the city of Greater Sudbury.
It's a nice, quiet city. Perfect for raising a family! I lived there for 15 years, now I live in Ottawa. But Ottawa is just too crowded and the drivers are awful here. Also, Sudbury is more spacious. If you're a senior, Ottawa is good. If you're a city person, Toronto is for you! But Sudbury is the best of all worlds!
Downtown Sudbury is not a good place to go. There are many panhandlers, and people drinking and doing drugs, there are ambulances and police bringing people to the drunk tank and hospital. New Sudbury is a great area and has the best shopping and is very safe. Downtown is not safe and a good place to avoid.
Downtown Sudbury has the best people you'll ever meet. Every small business is ready to support the next. Love love love! You are beautiful!
Beautiful city
4
Hamilton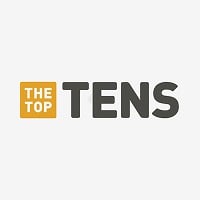 I call it home and best of all greenery, open space, less traffic and less population.
Great city, great people & great opportunities for growth...if you dare!
The city has such a unique culture. So much to do here! Hiking, shopping, eating, touring, it has everything! Close to Toronto too.
Hamilton if you want to run away form Toronto and still have a decent social - cultural life, and fell as if you live in a real city. The only problem is that there are absolutely no decent job, so everyone drives to other cities mostly Toronto and now KWA and Burlington. The various Ontario governments of the past should be ashamed f itself to leave a large city like Hamilton go to the dumps. Hamilton was larger and had way more population than Ottawa as late as the mid 1990's
5
Niagara Falls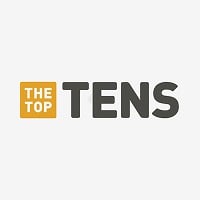 Niagara Falls is a city in Ontario, Canada. It is located on the western bank of the Niagara River in the Golden Horseshoe region of Southern Ontario, with a population of 82,997 at the 2011 census.
Just there! = epic! The hotels are legendary and the views are exotic
Wax museums laugh out loud
Proximity to Buffalo and tons to do.
The people are so kind
6
Guelph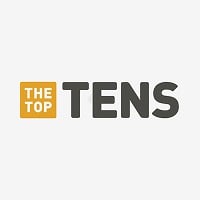 Guelph is a city in southwestern Ontario, Canada. Known as "The Royal City", Guelph is roughly 28 kilometres east of Waterloo and 100 kilometres west of Downtown Toronto at the intersection of Highway 6 and Highway 7. It is the seat of Wellington County, but is politically independent of it.
As a resident here, I'd like to point out some things and make some minor corrections to some of the other comments. Heavy traffic and drug addictions have increased over the years and fast. Downtown's vibrancy varies. Some parts are very beautiful, but others are dirty and depressing even if it doesn't look that way on the surface, particularly along Wyndham St from the central bus station to around the downtown small mall. That mall itself and perhaps other surrounding businesses are emptying out with hardly any new ones coming in possibly due to either high rent as some have told me or the fear of getting beat up or robbed by the homeless or drug addicts, which unfortunately is not an uncommon occurrence as well. Regarding friendliness, I found that outside the University experience and retail customer service, people can be quite insular. It's definitely not the place to expect people to wave at or even strike up a conversation with you randomly. They are still friendly and smile, ...more
I've lived here for 5 years and this city is the only city that actually has a cool charm to the city Center. The buildings are old unlike many places in Canada
Best city in Canada. Guelph has probably the friendliest people you can ever meet in Canada. I lived there for 5 years and I wish to go back again.
I live in Guelph there are library everywhere so many nice schools a I love that it is multicultural
7
Burlington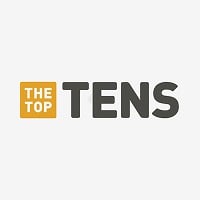 Having travelled the country extensively, hands down, Burlington is the best place to live and raise a family. So much to do with the clubs, teams and cultural events all year round.
Consistently voted as one of or the best mid sized city to live in for good reasons. Location, safety, economically stable, proximity to major centers, lakefront and escarpment.
Burlington is vary vary...
Many reasons to vote Burlington. Lot of cool imaginative places and prospects to hold interest, also and feel welcome within the city. - iliescu
8
St. Jacobs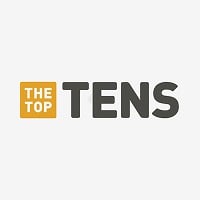 The community of St. Jacobs is located in southwest Ontario, just north of Waterloo in Woolwich Township, Waterloo Region.
Number One tourist destination for good reason! Lots to do and see in a friendly atmosphere..
Hold a door for 5 people get 8 thank you, s!
9
Oakville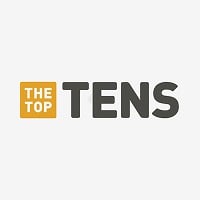 Oakville is a suburban town in Southern Ontario, Canada. Located in Halton Region, on Lake Ontario, it is part of the Greater Toronto Area.
It is a safe and beautiful place. If you're retiring or starting a family, Oakville is one of the best places to do so. There are tons of things to do with being close to Toronto. It has a great waterfront and festivals during certain seasons. I've never been to a city full of nice people. I love Oakville and would recommend it to anyone.
Very quiet, low-key and safe. Perfect for retirement or starting a family. Great waterfront with Lakeshore and you have a park/forest/green space every couple of blocks.
Beautiful town. Great restaurants.
Shouldn't be on the list. People here are beyond entitled with no manners.
10
Kingston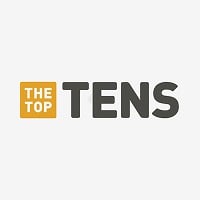 Kingston is a city in Eastern Ontario, Canada. It is located on the eastern end of Lake Ontario, at the beginning of the St.
I've lived all over Ontario and Kingston is by far the best city in its class... Beautiful, historic, 1000 islands, 10 min to NY state. Great economy... Not to mention it was voted officially as number 2 as best place to live in all of Canada list.
Beautiful historical. Plus the 1000 island's
Beautiful downtown core on the water with lots of parks and conservation areas.
Very beautiful, quiet, safe and convenient city.
The Contenders
11
Barrie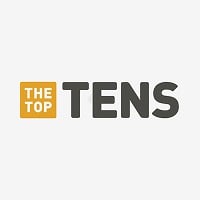 Barrie is a city in Central Ontario, Canada, on the western shore of Lake Simcoe. Although located in Simcoe County, the city is politically independent.
Because of how quickly it's growing Barrie prices are skyrocketing, which is actually what brings me here. The minds aren't growing as fast as the population unfortunately, (exhibit a - the other comment on here complaining about immigrants). If you can afford it though, it's within a reasonable distance of Toronto, has enough tourists that there's plenty of things to do, but not so many that it's impossible to actually live there. If you are a pedestrian avoid the South End, which while newer and still abundant with available homes is in no way designed for walking.
I chose to make Barrie my home when I moved out of my parents' years ago, and it's my favourite place in the world. Both far and close enough to Toronto, had a lovely waterfront, lots of effort being put into the downtown... just my ideal city in many ways.
Beautiful lake for summer sports and incredible winter skiing close by. Wonderful all year round.
Spectacular waterfront, kind and caring people.
12
Timmins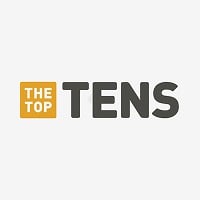 Timmins is a city in northeastern Ontario, Canada on the Mattagami River. At the time of the Canada 2011 Census, its population was 43,165. The city's economy is based on natural resource extraction and is supported by industries related to lumbering and to the mining of gold, zinc, copper, nickel, ...read more.
Contrary to what we keep hearing, Timmins is NOT booming. Our industries are dying and small businesses can't survive. All we see are closures because of it unfortunately. I've lived here my whole life, and the spirit of community is next to nil. Residents do not support and are very closed-minded to change. Real estate prices are atrocious! And yes, we do have the worst roads in Ontario!
Worst roads in Ontario, also known as the Pot Hole town. Buildings are very outdated, but the industries are booming. It's not bad
Great city that has beautiful nature and a wide diversity of cultures. This city has its ups and downs but overall is a welcoming and great place to live/raise a family. The only downside is isolation from really big cities liked Toronto or Sudbury.
Awesome city! Great, welcoming people. Very good high schools
13
London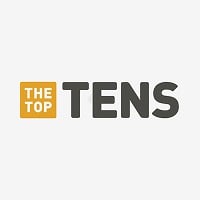 London has lots of old buildings, history, nice leafy streets and affordable old homes. The biggest knock against London is the lack of infrastructure investment from the city; there are sprawling suburban developments on all the corners of the city and the arterial roads serving them are the same rural roads that have been in place for decades. If the two bit developers where made to pay their share of the infrastructure costs, and city hall had a long term urban densification strategy at play the core of the city would be renewed and many of the road congestion and junkie problems people complain about would be alleviated. I personally enjoy living in London and have a lot of friends and family here, but, I can see why so many young people who don't own cars or want to own houses and mow lawns move away to larger centers.
London is a great city if you move into the west. It's very green and multicultural. That may not appeal to everyone, but I love being able to see so many different children all go to one school together, and having countless amounts of parks and forests near me. Unfortunately, this photo only shows the downtown which isn't exactly famed for its greenery, as you can see... - AsianBlood
I love this town. Its affordable and life is easy and fun there. And the housing market is cool
London is going in a downward spiral from the addicts to the broken roads everywhere. This town needs a lot of help. I'm moving from London asap
14
Mississauga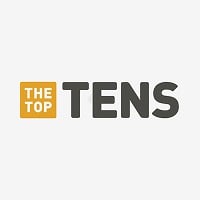 Mississauga is the sixth largest city in Canada. Situated in Southern Ontario, it lies on the shores of Lake Ontario, located in the Regional Municipality of Peel, in the central part of the Greater Toronto Area, to the west of Toronto.
Mississauga, like Toronto is very social and lively, but has quiet parts as well! Overall, there are many facilities and its just beautiful. I love Mississauga and would recommend anyone to move there.
This is were used to live! This is my favourite place live.
I used to live here for 4 years. I love Mississauga, it's just the perfect pace for me.
It's not too far from Toronto and it had everything you can possibly need. Airport is just 15-20 min away from where I lived. Now, I'm looking into a city to live in America (moved for job) and I am always looking for something very similar to Mississauga. I'm hoping to go back and retire in Mississauga some day.
Amazing city, has an awesome skyline, and crime rate is super low.
15
Sault Ste. Marie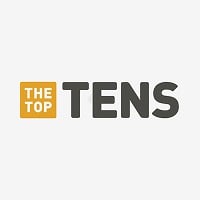 I love this city it has a bridge to the USA and it's right next to the 2nd biggest lake in the world! It can have idiotic people who don't know how to drive and stuff, but it has no where near as much crimes that happen in Toronto and other places. It is a great city
This is a terribly boring and ugly city with an astounding amount of drugs and declining population. DO NOT MORE HERE
Good city with incredible lakes and scenery around it. You can live lakefront at a reasonable price.
Very beautiful city
16
Peterborough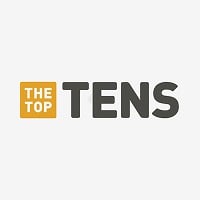 Peterborough PEE-tər-bur-oh is a city on the Otonabee River in Central Ontario, Canada, 125 kilometres northeast of Toronto.
Peterborough is a natural beauty! It boasts both a world renowned university and college. The people are friendly and there is lots to do for growing families. I moved here almost 30 years ago and it has come a long way. Lots of young families moving up from southern Ontario as well as retirees. It definitely is a better quality of life in Peterborough.
One of the worst cities in Ontario for alcoholism and crime. High unemployment and officers and officials constantly being investigated. Don't live here.
A friendly city surrounded by natural beauty, with a vibrant downtown that has lots of good restaurants and bars!
If you've been your hooked
17
Windsor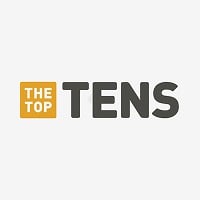 Windsor, Ontario is the southernmost city in Canada. It is located on the southern shore of the Detroit River, directly across the river from Detroit, Michigan.
Windsor may have problems with the economy but its location is unlike any place in the world. Its waterfront is beautiful Detroit skyline and access to all of Detroit's venues, sports and entertainment. Windsor has so much potential its crazy... Same could be said about Detroit which was once the greatest manufacturing city in the world.


Yay! I was born in Windsor! Very beautiful and good health care! I love the water between Detroit and Windsor! When I was 4 I used to go near the water with my aunt and friends and we wound fly kites!
Windsor is awful and the crime has gotten worse over the years because of the unemployment rate. I would not recommend moving here if you have kids.
Great waterfront, booming economy with very low unemployment rate, low cost of living with healthy real estate market, and tons of trails and parks. Caesars puts on great shows as well!
18
Owen Sound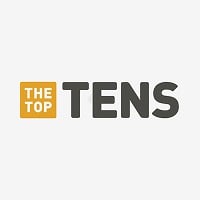 Clean, clear waters, fresh air and friendly locals! What more can you ask for? Beautiful quiet downtown and picturesque surroundings.
My hometown and an absolutely lovely place to live (in the Summer - not so much in the Winter). - BKAllmighty
You say Owen Sound is your hometown yet you were born in Kitchener? Makes no sense man!
19
Brampton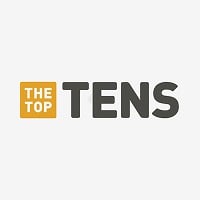 Brampton is a city in Southern Ontario, Canada. It is a suburban city in the Greater Toronto Area and the seat of Peel Region.
Brampton has been a dangerous city since the mid 90's and saying otherwise is ignorant. It's not a racial issue it's a social issue. When the development boom started in the 90's the urban sprawl created 2 of many cascading issues still being felt today. 1) not enough police to patrol the many new sub divisions. 2) infrastructure that cannot handle the added population. The added population comes from immigration and families coming from east Toronto.
I live in Brampton and I feel safe. I disagree with the comment that Brampton is a ghetto. Yes there is a problem with reckless driving, whose fault is it that there is not enough police to patrol the streets, certainly not the people that lives here.
I grew up in Brampton, it was great and safe. Sense about early 90s immigration has skyrocketed there and everything Brampton was about was taken away and became very dangerous to live. It looks like a different country and has lost the Canadian feel, bad drivers. I felt pushed out.
I was born and raised here and I think the city is quite nice. Very multicultural, race has never been an issue anywhere.
20
Stratford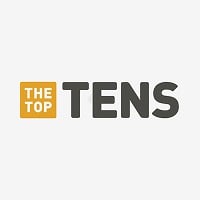 Stratford is a city on the Avon River in Perth County in southwestern Ontario, Canada, with a population of 30,886 as of 2011.
Good city, but hating it because Bieber was born here is like saying "I like this town because Cobain died! " - TeamRocket747
JB's Home Town
21 Collingwood
22
St. Catharines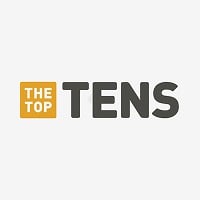 St. Catharines is the largest city in Canada's Niagara Region and the sixth largest urban area in Ontario, with 96.11 square kilometres of land.
Nice setting but a lot of the population is Very Very blue collar not just from an occupational standpoint but mentally as well.
They're song lyrics dude. "Toronto Sucks" by Three Dead Trolls in a Baggy. - Bigwands
I hate the Skydome and the CN tower too. I kate Nathan philips Square and the Ontario Zoo. Thats Why St. catherines Powns - theTwister
23
Kitchener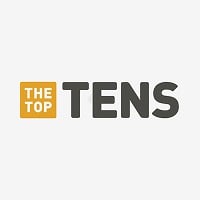 Kitchener is where I lived my whole life so far. I love it so much here. I know it really well and it's calming and just feels so much like home. I wouldn't live anywhere else in the entire world then kitchener!
I live Kitchener, its vibrant. Lots of walking trails, parks, culture and beautiful downtown.
Canada's tenth largest City home to Google Canada Headquarters.
My birthplace! - BKAllmighty
24
Wawa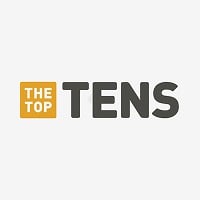 You know that Wawa is actually a town in Ontario, right?
Geese really people! Wawa?
25
Paris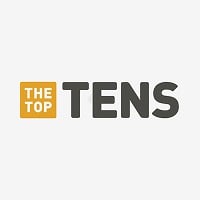 Paris is a awesome place to raise a family with a picturesque beauty of the downtown core off the Grand River. One of the fastest growing towns in 2018, lots of trails, friendly people and very safe with a low crime rate. Highly recommended!
Excellent place all year long, lots of festivals,springtime in Paris, Paris fair, Xmas parade etc. Very scenic town with beautiful sunsets over the falls! One of the best located towns to live 30 mins from Kitchener/ Waterloo, 1 hour to downtown Toronto, 1 hour from London, 30 mins to Hamilton and just over a hour to Niagara falls, what more can you ask for? Friendly people, great shops downtown and right beside the Grand River! 2018 had 500 new houses built and same pace for 2019, very affordable as well compared to other places nearby.
Paris is beautiful and good town
Please go here bro it so rocks coolbeans bro
26
Cambridge
Country in the city, close to all major cities and in the middle of everything. This place is great for everyone, best of both worlds!
27 Pickering
28
Whitby
Best place to live in the whole wide world.
29
Oshawa
It doesn't have a big reputation, but it's a fantastic city with an all around great living experience!
I have lived in Oshawa since May 1991, raising my family here, it is a really great city with a lot to offer.
North Oshawa Is Nice with newer housing and shopping.
Lived here all my life. I can't wait to raise my kids here!
30
Waterloo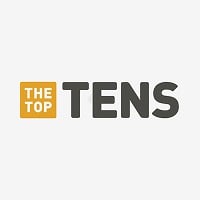 Waterloo has gone traffic circle crazy; one right after another, makes you dizzy.
It is the best
Great schools for my kids friendly neighbors to
Waterloo is the best place to live in Canada
31
Sarnia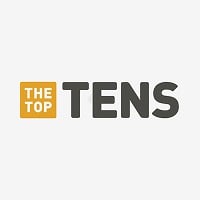 I was born in Sarnia a few decades ago and I have retired here now. The city policies have not changed much to allow out of the box creative community facilities or functions, however, the climate, access to lake and river, and the friendly helpful people make it a wonderful place to be "all that you can be in Ontario". Dream it, Plan it, Believe it!
World renown Blue flag beaches. Great fishing on turquoise blue water. Less pollution than historically known for due to the economic changes that have effected all of Ontario and closing of the coal hydro plant. No traffic. Affordable living. Moderate climate. Close to London and Michigan. Considerate it
I was raised in Sarnia and attended high school there. Glad I grew up there. Sarnia has changed a lot in the last few years and for the better. The parks and beaches are fantastic and the area around the Bluewater Bridge (Point Edward) is amazing. It's a summer city but in the winter there is not much going on. It's still better than London.
It's awful here. Protectionist attitude. Mean and unfriendly people. They seem to be genetically altered. Don't move there.
32
Thunder Bay
Thunder Bay is a beautiful centralized city in Northwestern Ontario. It has everything...hunting, fishing, scenery, arts, university, college and four seasons. It is an isolated community that is trying to be as big as and on the scale of Toronto. Taxes are very high, drugs and crime are above average and politicians that don't care.
If you've never been there, you've got to go. Lake Superior is breathtakingly gorgeous!
33
Vaughan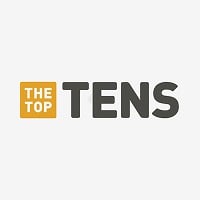 Enormous potential only if your Muslim
I would stay away. The people are rude.
A very large Muslim community that does not support other businesses other than their own.
City with a enormous potential
34
Orillia
Orillia is a beautiful 150 year old town (population 30,000) on two lakes (Simcoe and Couchiching) about 1 hour and 15 minutes north of Toronto. It offers year-round outdoor activities including boating, swimming, fishing in the summer, snowmobiling, downhill and cross country skiing, and skating in the winter. A new multi use recreation facility is scheduled for completion next year 2017. It has great public and separate schooling plus a Georgian College campus and a Lakehead University campus in town and is the home of the Ontario Provincial Police headquarters. It offers a first class 230 bed hospital in the Orillia Soldiers Memorial Hospital, numerous churches and plenty of culture including the Stephen Leacock Museum, the Opera House Theater, the Orillia Museum of Art and History, a large new Public Library, two weekly Farmer's markets, the annual Mariposa Festival and many street festivals. There are three large shopping plazas plus a new Costco to be completed this year 2016 ...more
Awesome lake town with good amenities
35
Bracebridge
Bracebridge is a very pretty town, and a safe place to live. Santa's Village is fun for the family. You get to know your neighbors kind of town. Slow pace and relaxed living.
36
Brantford
My home town. I don't know how to describe It! The crime is not as bad as people think. I have only seen 3 crimes (They only happened because someone got mad) and I'm 16...Oh boy. The people who live here are wonderful. My best friend is so kind! He does pretty much anything I ask him. Hmm. Let me mention a few. Bought us tickets for Jurassic World,Bought me 2 Wii U Games, And we went to Niagara Falls (We both payed) You may think of him as my slave but he is so nice. He doesn't do It because I order him to it's because were Besties. Anyways there's only one negitave I can think of. The roads. Are. Terrible.
I live here. It's wonderful. Tons of nice people, Fum activities (Good restersnts, Nice Parks etc. ) I don't see crime often. Last time I saw a crime was 11 years ago.
37
North Bay
It's a great city to live in with many all season activities to choose from. It's on a beautiful lake for all kinds of water sports and a ski hill in the middle of the city. Hiking trails as well as trails for ATV's and snowmobiles. Low crime rate and very safe.
A short 3 ½ hour drive from either Toronto or Ottawa, this friendly and inviting city is a popular year round destination. Offering plenty of activities, amenities and services to meet your needs, North Bay's vibrancy is only exceeded by its hospitality! Whether planning an activity filled getaway or more of a "time out" from your hectic life
The best place in the world!
North Bay has two beautiful lakes and the waterfront is a great place to walk and go to the beach. But unfourtantly with huge cut backs to gov jobs air base 2000 employees in the 60s 70s 90s to 600 now plus job losses in other sectors well let's say it use to be a wonderful city but has become more expensive to live between high taxes and water meters P 3 hospital which cost more and huge bed cuts and job losses 153+ higher gas prices 102.9 compared to 99 or 97 higher rent for apartments the 3 top employers are the hospital school board college base and the city. Not good a good tax base to depend on when government jobs are being cut. My children have had to leave this s area moving south in order to obtain jobs and jobs that pay more than 11.25 hour. After living here for for over 40 years will be moving south after retirement
38
Tecumseh
Great place to raise kids, growing community, yet still quiet enough to navigate your way around without crazy traffic. Close to all the major cities.
39
Aurora
Pretty town surrounded by farms and forests, yet close to Toronto. Friendly residents and all amenities. If you can't find something in Aurora, there is our neighbouring town of Newmarket beside us to the north. Easy drive to Toronto for theatre, concerts and sporting events. Low crime and fresh air. What's not to like!
Beautiful city, fantastic schools and wonderful amenities...Country living with all the benefits of big city life. A+++
Love, Love, Love Aurora... But expensive. Prices of homes gone through the roof.
Good family place. Great schools, activities, trail system. Town is clean, roads well maintained, nice neighbourhoods. Not too much excitement though.
40
Milton
I was contemplating before I moved to Milton as new comers to canada. But now I have no regrets in my decision. Beautiful parks, very polite people who constantly remind you what Canada really is. Milton is great already and I try to do my best to milton in every way I can.
Love that place #MTOWN #REPRESENT
41
Amherstburg
Amherstburg is a nice old place it right by Windsor so fun too.
Nice place I live here
42 Huntsville
43
Ajax
South Ajax has a beautiful waterfront trail for runners, bikers, walkers, etc. The parks along the waterfront are also gorgeous and very spacious. There are activities for the whole family so people can be as active or as relaxed as they wish to be. When you frequent the waterfront enough, you get lucky and see critters such as foxes, deer, bunnies, herons, beavers, swans and ducklings. It really is a great part of the town to live in or visit.
Beautiful and undeveloped waterfront, by far the best in the Grand Theft Auto. Tonnes of open park space, kilometres of biking/running/walking trails, and gorgeous views both East and West. Feels like a different world than North Ajax (which is way to busy and congested), great place to escape, relax, be active, and reconnect with the outdoors.
I lived in Ajax for a little over a year now and I love it! My favourite part of town is the waterfront trail. Downtown Ajax construction is expected to be completed in 2020. Very exciting!
44
Leamington
Beautiful harbor! Great People!
Best town ever... NOT!
Awesome not its teribble
45
Bolton
Lots of Industry and jobs there...
46 Fort Erie
47 Arthur
48 LaSalle
49 Essex
50
Port Colborne
Beautiful place to rase family nice people peacful.
PSearch List