Best Fast Food Restaurants In the United States
The Top Ten
1
Subway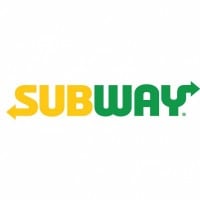 Subway is a privately held American fast food restaurant franchise that primarily purveys submarine sandwiches (subs) and salads. Subway is one of the fastest-growing franchises in the worldand, as of June 2017, has approximately 45,000 stores located in more than 100 countries. More than half of the ...read more.
I love subway! The workers are kinda rude subway makes up for it with delicious food.I don't even like sandwiches but I still love subway. Now I know that you're are probably thinking, Chloe, you just said you loved subway but you don't even like sandwiches how is that possible? Because they have the best pizzas there. I like there pizza better than pizza from any pizza place. They have two layers of cheese. One over and one under the Giant deli pepperoni covering the the entire pizza. They bake it really fast so you don't have to wait long. After that the cut in into quarters and then sprinkle parmesan on top. And I don't even have to share it since it's personal size. I'm really craving subway now. Too bad it's 3 in the morning.
Wait a moment...are we the only country that has this restaurant? This is my favorite place to eat at when I need a quick bite to eat! I like to order a six inch sub loaded with healthy veggies. And cheese.
If there is a greasy yucky fast food restaurant close to subway, I feel bad for the employees because their food is tasty, fresh, and healthy.
Subway is literally the best restuarant ever not just fast food. Its food tastes incredible and it is also healthy. I could eat subway for a billion years.
2
McDonald's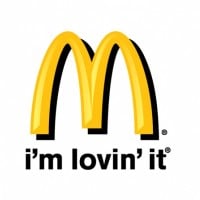 McDonald's is an American fast food company, founded in 1940 as a restaurant operated by Richard and Maurice McDonald, in San Bernardino, California, United States. They rechristened their business as a hamburger stand. The first time a McDonald's franchise used the Golden Arches logo was in 1953 at ...read more.
I refuse to help a chain that uses such cheap horrible toxic things in the food they call things like "good" or "healthy". Well its not.
Burgers are not bad.
America didn't even invent the burger, where do you think Hamburger came from. The name, there is no ham on it.
How is Subway number one? McDonalds is the best fast food place in the world. It's a thousand times better than Subway.
I love mcdonalds its amazing! I love it so much so delicious! My favorite meal is a mighty kids meal!... What I'm a kid!
3
Chick-fil-A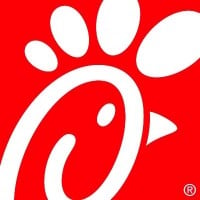 Chick-fil-A is an American fast food restaurant chain headquartered in the city of College Park, Georgia, specializing in chicken sandwiches. Founded in May 1946, it operates more than 2,200 restaurants, primarily in the United States. The restaurant serves breakfast before transitioning to its lunch ...read more.
Chick-fil-A has awesome chicken sandwiches, very good fries, wonderful hand-crafted milkshakes, good lemonade and iced tea, and has a very supplementary breakfast.
Healthier than most fast food options. Plus, their chicken nuggets are better quality than McDonald's.
Chick-fil-A also has amiable employees-something that many fast food restaurants sadly lack.
Better than McDonalds. Anything is better than McDonalds but this place is amazing!
4
Taco Bell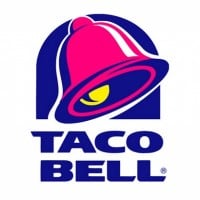 Taco Bell is an American chain of fast food restaurants based out of Irvine, California and a subsidiary of Yum! Brands, Inc. The restaurants serve a variety of Tex-Mex foods that include tacos, burritos, quesadillas, nachos, novelty and specialty items, and a variety of "value menu" items. As of 2018, ...read more.
Not always the best service, but when it comes down to the food, when they don't switch mine with someone else's, it is flippin delicious. Churros are absolutely perfect, tacos are hard and full of flavor, and the sauce flavors are just right for each mood I go through.
Food is prefrozen, not authentic Mexican, and it's just simply very bland, especially the taco meat. There is no flavor because everything is pre-frozen!
Fast food greasy taco I love, food like this can only come from above!
They have the best chalupas and the cinnamon twits there great.
5
Wendy's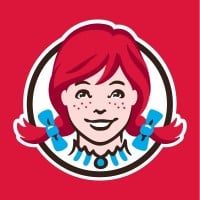 Wendy's is an American international fast food restaurant chain founded by Dave Thomas on November 15, 1969, in Columbus, Ohio. The company moved its headquarters to Dublin, Ohio, on January 29, 2006. As of 2016, Wendy's was the world's third largest hamburger fast food chain with 6,500+ locations, ...read more.
Why did they remove the spicy chicken nuggets though. That's my favorite thing from Wendy's... ;-;
Certainly better than mcdonalds or burger king.
Fresh hot food, great salads. Clean
I'm not a big sandwich person
6
Burger King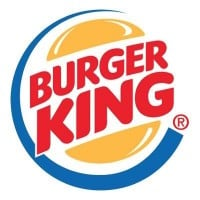 Burger King (BK) is an American global chain of hamburger fast food restaurants. Headquartered in the unincorporated area of Miami-Dade County, Florida, the company was founded in 1953 as InstaBurger King, a Jacksonville, Florida-based restaurant chain. After Insta-Burger King ran into financial difficulties ...read more.
Mmm amazing food I could go for a whopper now!
I meant to click Chick-fil-a
I mean't to click Wendy's
BK is literally the slightly healthier twin to McDonald's
7
KFC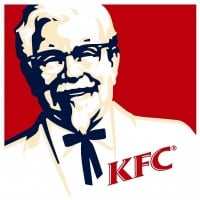 KFC, until 1991 known as Kentucky Fried Chicken, is an American fast food restaurant chain that specializes in fried chicken. Headquartered in Louisville, Kentucky, it is the world's second-largest restaurant chain (as measured by sales) after McDonald's, with almost 20,000 locations globally in 123 ...read more.
Love it or hate it, KFC has the world famous chicken and you know it. It's so unhealthy but delicious, and it is unique too. KFC chicken + KFC mac n cheese + KFC mashed potatoes = HEAVEN!
Every time I get KFC it always makes me sick, usually leading to persistent vomiting. They literally deep fry it like 3 times!
Why is this lower than Chick Fil A? They think they're a five star restaurant when they are really a 2 1/2. KFC is good.
This place has the best chicken! At least not the crispy ones...
8
In-N-Out Burger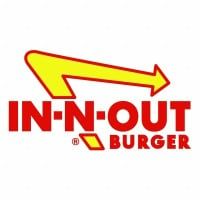 In-N-Out Burger is an American regional chain of fast food restaurants with locations primarily in the American Southwest and Pacific coast. It was founded in Baldwin Park, California in 1948 by Harry Snyder and Esther Snyder. The chain is currently headquartered in Irvine, California and has slowly ...read more.
A freshly made Double Double with signature animalstyle fries and to top it off with a refreshing milkshake! This place is amazing one of the perks of living on the west coast!
Five Guys is above this? Wow that's a shame that the people on the east coast can't have the best hamburger on the planet at Inn-n out
I love In-N-Out, the burgers are so good, but I like five guys better since it's less messy.
Kind of expensive, but I like the simplicity. Their burgers are awesome as well.
9
Dairy Queen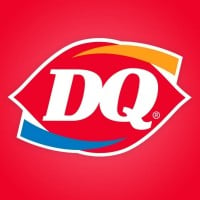 Dairy Queen is a chain of soft serve ice cream and fast-food restaurants owned by International Dairy Queen, Inc., a subsidiary of Berkshire Hathaway.
The blizzards are the only thing going for them honestly
Awesome Ice Cream Love the Blizzards especially Reese's Peanut Butter Cups and MMS They re delicious god thank you for creating this wonderful restaurant
the blizzards mmm delilcious
10
Dominos Pizza
This is an excellent pizza chain. It has changed its crust and menu and is now the best that you can buy. I LOVE DOMINOS
The Contenders
11
Pizza Hut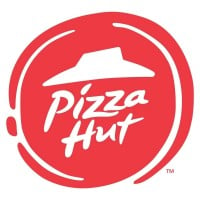 Pizza Hut is an American restaurant chain and international franchise which was founded in 1958 by Dan and Frank Carney.
Really? An average American's favorite pizza is always Pizza Hut for whatever reason. If you hold the pizza up by the crust, the rest of the pizza sags down due to the unnecessary amount of grease used to make the pizza. Also the service is really bad.
Everybody is gabbing about Papa Johns and Domino's, but despite the grease, I prefer Pizza Hut hands down. The dough and crust is made and baked perfectly, and I've never had a wrong order, since I am extremely picky (I hate cheese).
Love their pizzas! Their pastas are good too and the restaurant looks warm and welcoming. And who doesn't love pizza!
Not real pizza lol. You should go to your local pizza place instead.
12
Steak n' Shake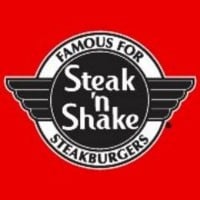 Steak n' Shake have wonderful burgers, a very wide variety of milkshakes, have awesome chili cheese fries, and it's awesome that you can add shots of flavor to your drink. Steak n' Shake and Pilot/Flying J Travel Stops are the only places I know that have flavor shots.
Steak n' Shake is awesome. The best fast food burger joint I have been to.
Maybe a little pricey, but it is definitely worth the wait, because they always take their time cooking their food to perfection.
Pretty good burgers for a fast food chain restaurant.
They have best burgers in town
13
Popeye's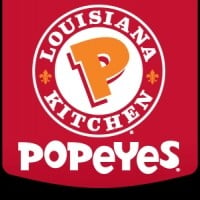 Popeyes should be higher up on the list!
14
Chipotle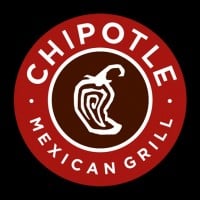 Everybody keeps saying that they poop blood every time they eat it. If this is really true, then why do you keep eating it?!
I want to try chipotle so much I don't care if I have to take a 15 minute drive to get here
It's so good, but there's blood coming out from my ass every time I eat some...
Chipotle is awesome but its not fast food
15
Jack In the Box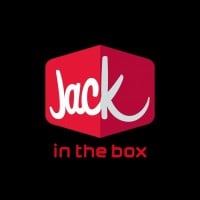 Jack in the Box is an American fast-food restaurant chain founded February 21, 1951, by Robert O. Peterson in San Diego, California, where it is headquartered.
There are no Jack in the Boxes where I live, but I love them when I go on vacation.
16
Panda Express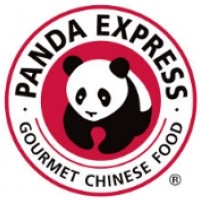 The best restaurant in the United States. You must be joking. Their rice is crunchy, and their shrimp is dry. Overall this place is horrible
This place is amazing
Mediocre at best
17
5 Guys Burgers and Fries
If five guys was a fast food chain, it should be everyone's number 1 but it's not fast food
5 guys is amazing! My mom, friend, and I went there a while ago, and let me tell you, IT WAS ABSOLUTELY AWESOME. they have a wide variety of drinks, have amazing fries, and their burgers are so good I could've died they have the best burgers
In-N-Out is higher now, screw this and other burger restaurants out there!
"This isn't a map! That's an advertisement for Five Guys locations! "
18
Carl's Jr.
Carls Jr is amazing because it's so good on cutting the fat on there burgers and there milkshakes are. Amazing I went there in grande prairie I had Oreo not high on sugar
The King of American-Style Burgers
19
Sonic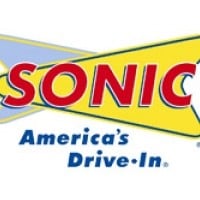 Has good drinks but everything else is mediocre
Should be number 1 choice
GROSS. Sonic is just as disgusting as McDonald's.
I think Sonic is SO GOOD MY OPINION.
20
Culver's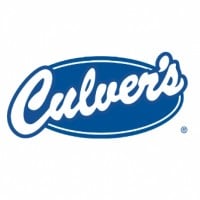 I think it is a midwestern restaurant, it originated in Wisconsin. Its frozen custard will blow you away! Its butterburgers are to die for!
The best burgers I've ever had with amazing custard and delicious cheese curds

I love Culver's!
I am from Wisconsin. Some people from Florida came here, went to a culverts. But ten burgers
So many memories eating here as a kid!
21
Panera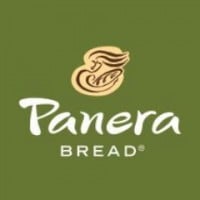 Panera Bread Company is an American chain of bakery-café fast casual restaurants in the United States and Canada. Its headquarters are in Sunset Hills, Missouri, a suburb of St. Louis, and operates as Saint Louis Bread Company in the St. Louis metropolitan area. Offerings include soups, salads, pasta, ...read more.
Not fast food, but is really good. I never eat fast food
Panera is not fast food it shouldn't be here
Definitely the healthiest fast food
Panera should be #1
22
Whataburger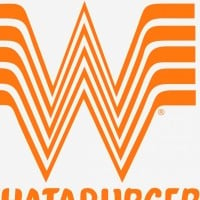 23
Arby's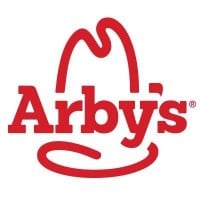 Arby's is the second-largest quick-service fast-food sandwich restaurant chain in America in terms of units with more than 3,300 restaurants system wide and third in terms of revenue. In October 2017, Food & Wine called Arby's "America's second largest sandwich chain (after Subway)".
Arby's should be number one sorry
24
Papa John's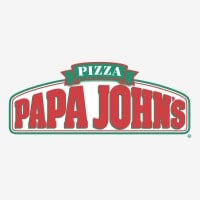 25 Wingstop
PSearch List