Top 10 Sales Software to Boost Your Productivity
Sales productivity is nowadays key strategy to gain market share and win the leader place that every competitors want to have. Build the best sales team and then provide them with the best sales software on the market. Your sales acceleration start right now, so invest in those tools, you won't regret it.

If you use other tools or software that skyrocket your sales productivity, please feel free to add them!

The Top Ten

1 Salesforce

Salesforce CRM, leader of the cloud based CRM, propose a very customizable platform that fit perfectly all your sales management needs. Super stable, the platform provide real-time customer information in a single one place, insights with dashboards and analytics. Most of sales apps and software are connected with salesforce which also offer a great opportunity to use new sales tools to improve the business sales productivity and efficiency.

Visit Website

2 Intercom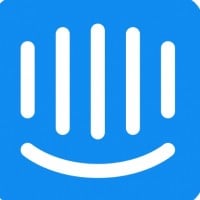 Intercom is a US-based software company that makes a customer messaging platform. The company allows software businesses to chat with prospective and existing customers within their app, on their website, through social media, or via email.
Intercom is a great after sales tool to communicate personally with customers in a live chat. Too many salespersons believe the job is done when they close the deal, or they should keep a warm relationship with their existing customers to leverage them when releasing new products, ask for feedback, reviews or referrals. Intercom is the best software to nurture relationship after closing as it proposes a very quick and easy way to chat with existing customers.
Visit Website
3
Aircall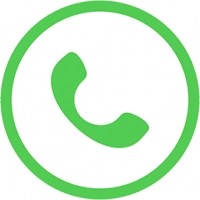 Aircall is a phone system and call center use by teams to talk in real time with your customers and distribute calls across different departments of the company. Aircall connects all call informations got during the call with CRMs, Slack and other softwares (Salesforce, Zendesk, etc.). Aircall is a must have tool for every sales reps to call prospects, existing customers and others.
Visit Website
4
Streak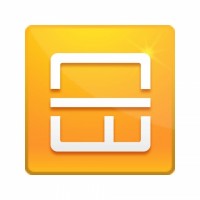 Streak is the developer of an eponymous customer relationship management platform for Gmail. The firm is also the developer of SecureGmail, open-source Google Chrome extension that allows users to encrypt Gmail messages.
Streak permit you to keep track of all your interactions right from your inbox. This software help you to manage your sales deals, support queue, HR leads (and more) inside Gmail. It combines a large amount of external systems in a single platform; Streak. This software permits you to collaborate with teams everywhere a single click as it is a cloud based solution. Share contacts, email, files, and anything else needed to get the job done.
5
MailChimp
MailChimp is a very high class tool for any businesses to design, send & track email marketing campaigns. The integration with Salesforce help salespersons and marketers to manage their MailChimp subscribers directly from salesforce leads, contacts and list views. Moreover users can upload MailChimp subscribers as Salesforce leads and have a look at their subscribers analytics directly in Salesforce. All the email flow process is now completely synchronized for a better sales/marketing user experience. Moreover detailed reports help users to keep improving over time their email designs and campaigns.
MailChimp is a must have tool for your sales & marketing email campaign.
6
Marketo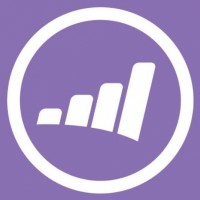 Marketo Inc. makes marketing automation software for companies. In 2012, Marketo was ranked 78th on the Inc.
Marketo is an Engagement Marketing Platform allowing entrepreneurs, salespersons and marketers to attract the right customer, engage them over time,realize some analytics, maximize marketing investment, and plan and coordinate marketing across the team.
Marketo is transforming the way companies are driving individualized, long-term and meaningful relationships with customers and companies alike. Marketo help you in your digital marketing operation and give you key opportunities to create and improve your SEO strategy according to your inbound performance.
7
Xactly
Xactly is the market leader in on-demand sales compensation management. Xactly Incent enables sales and finance executives to design, implement, manage, audit and optimize sales compensation management programs thanks to their foolproof solution at an affordable price. Xactly's solutions automate the process of aggregating data from disparate systems into a secure, hosted repository and permit companies to leverage business data to improve sales performance management.
8
Hoopla
Hoopla is a sales motivational software that helps VP Sales and entrepreneurs to keep their sales team motivated by creating quickly and easily contests, competitions and leaderboards around various CRM metric. Hoopla combine geniusly modern game mechanics, data analytics and broadcast-quality video in a single platform that makes easy for managers to boost the performance of the sales team and close more deals. Better than 10 coffee machines and 10 bossy managers, Hoopla will increase your numbers while keeping a good organizational culture and an healthy turnover.
9
SalesHandy
SalesHandy is a cloud-based sales communications and data analytics platform built to share files, monitor emails, synced document management and initiate leads via centralization. Ideal for small and medium sized companies, SalesHandy help sales teams to create and execute viable marketing strategies by tracking of sales resources and user insights.
This great tool help users to determine customer behavior, spot trends, share and edit corporate documents, track email, and evaluate sales performance.
BAdd New Item