Top 10 Best CD and DVD Burning Software
Burning a CD or a DVD may look complicated when you first think about it. After buying blank discs, an external CD/DVD drive (unless your computer comes with a built in drive), and alcohol based labelling markers, choosing the right software to burn your discs is the final step in the process.

Luckily, there are plenty of apps out there that you can use to burn blank writable discs. It's important to know that CD+R, CD-R, DVD+R, and DVD-R discs can only be written once while CD+RW, CD-RW, DVD+RW, and DVD-RW discs can be rewritten (including having files erased or added) about 1,000 times.

In this list, I will share some apps and website software that you can use to create and burn your own CDs and DVDs at home. Some of these are entirely free, whereas others may have a free version with several locked features and charge you money to use the full version or they may be entirely locked behind a paywall.

As a side note, I've personally been using Maxell CD-R and DVD-R discs for my home burned discs. You can find these discs at various stores, including CVS Pharmacy (which is where I buy my blank CD and DVD discs in packs of 5).

The Top Ten

1 Windows Media Player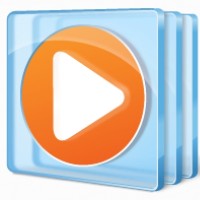 Windows Media Player is a good app for those using Windows to use for burning audio files (such as MP3 files) to a CD. First, insert the disc into the drive. Next, open the app and click "burn". Then, drag the files you want burned to the "burn" section. Once you do that, you'll get a menu asking if you'd like to burn the disc "like a USB flash drive" or "with a CD/DVD player".
It's important to know that the former option is for creating data discs whereas the latter option is for discs that can be played in a normal CD or DVD player (yes, DVD players can play CD discs for those of you who didn't know already). Finally, once the burning process is over, the disc will eject from the drive, and you can now use the CD either for listening to music or for data purposes.
I really remember before about burning CDs especially in adding songs in the disc. I remember that this application was used in burning the CDs.
Still use this in Windows 10. Those visualizations are still fire
2
DVDStyler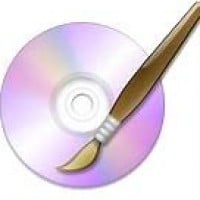 I personally use this app to create menus for blank DVDs as well as to add videos and burn them. There are several menus you can choose from, several buttons you can choose from, and you can change the colors of the text and the buttons.


Once you've finished with the menu and finished with adding all the videos you want burned to the disc, it's time to start burning those files. The burning process can sometimes take a while (especially if the videos you're burning are long or if there are a lot of videos to burn), but it does the job pretty well and you can enjoy watching your custom DVD on your DVD player once the process is finished.

I'd strongly recommend this app to anyone who likes burning DVDs, especially due to the fact that it automatically converts video files into DVD files.
3
True Burner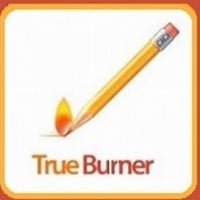 True Burner is a free disc burning app that features a copier and a burner, allowing you to copy and burn disc files as you please. In addition, it doesn't have much of an impact on system performance as it takes up little space and allows you to run projects in the background while doing other things on your computer. the best part however, is the fact that True Burner is able to scan discs for errors and allows you to rewrite or erase files from rewritable discs.

Overall, it's a good app that I'd recommend downloading and trying out.
4
BurnAware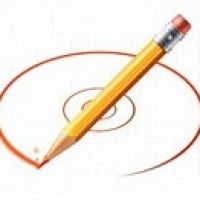 BurnAware is a good tool for burning CDs, DVDs, and even Blu Ray discs. Users can write all sorts of files such as digital photos, documents, archives, music, and videos onto the discs. You can even copy and backup discs.

The only downside to this app is the fact that the full version costs $29 to use. There is a free version, but it comes with a lot less features than the premium and professional versions do.
5
CDBurnerXP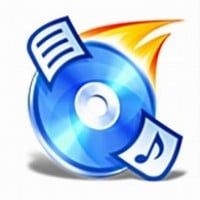 CDBurnerXP works with Windows XP and newer versions of Windows. For those new to burning discs, this may be a good app for you after visiting the online help website. You can even erase data from rewritable discs.

It has a data disc option which can be used for storing videos, music, or for burning standard data discs, however, they will not work in a regular disc player and will only work on a computer.

You will need to choose the audio disc or video options for discs that can be played in CD or DVD players. In addition, you can't convert video files the way you can with numerous other disc burning software.
6
AnyBurn
AnyBurn is free software that you can use to burn various types of discs, although it will only convert files for CD audio discs. For DVD discs, you'll need to convert the files yourself. In addition to being a good disc burning tool, it's also a good disc ripping tool. This means that you can clone video and audio files and burn them onto other discs or save to your computer.
7
ImgBurn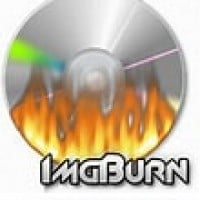 ImgBurn is a free and regularly updated free DVD burning software that can be used to burn CD, DVD, and even Blu Ray discs. It can burn various types of image, video, and audio files onto the disc, plus you can burn multiple discs at once (with the proper equipment to do so) and has little impact on system performance.

Unfortunately, it doesn't allow you to create menus and you'll see a bunch of ads on the website if you're not using an adblocker.
8
DeepBurner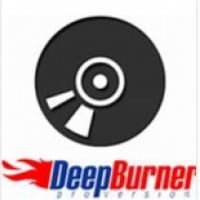 Similarly to BurnAware, this app has a free version with many locked features as well as a full version for $28.95. You can create data or video/audio DVD or CD discs using this app. It also acts as a disc copier and can copy files on the disc you inserted into the DVD drive (internal or external).
9
Wondershare DVD Creator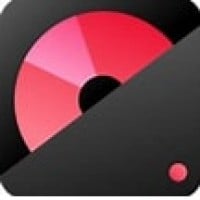 I'm sure many of you have probably heard about Wondershare because of their Filmora video editing software. But, did you know they have an app for creating DVDs as well? Yes, that's right. Wondershare also created an app called Wondershare DVD Creator and it comes with many bonus features such as a video editor, slideshow creator, chapter creator, and more. It can also be used to burn other disc types such as audio CDs or Blu Rays.

The cost of this app is $55.95 for single users and $89.95 for multiple users. You could also purchase a 1 year subscription for $39.95 instead.
10
InfraRecorder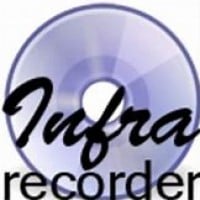 InfraRecorder is a free app you can use to burn discs, but only if you're using Windows 7 or older versions of Windows. It's especially good at burning double layered CD and DVD discs and it remains open source with an active community of users.

The only downside as mentioned above is the fact that this app only works for Windows 7 and older Windows versions.
The Contenders
11 Power2Go
12 Ashampoo Burning Studio
13 Express Burn
14 1Click DVD Copy Pro
15 Roxio Easy CD & DVD Burning
16 Aiseesoft Burnova
17 UltraISO
18 Nero Burning ROM
19 DVD Studio Pro
20 X-CD-Roast
BAdd New Item