Top Ten Best SEO Companies Los Angeles 2017
Standard items in a primary list are ordered based on a system that
factors in the number of votes each item receives as well as personal
remixes created by members. The more votes an item has and the more
prominently it is featured in member remixes, the higher it appears in
the primary list. If there are no Preferred Partner listings in a list,
the item with the most votes is in the number one spot, the items with
the second most votes is in the number two spot, and so on. Preferred
Partner listings always appear at the top of a list.
The Top Ten
1
Clap Creative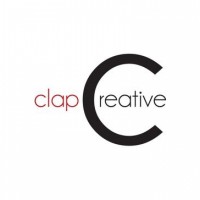 At Clap Creative, we believe that every great website has an equally great design that supports the entire eco-system. ...read more.
We were very pleased with his responsiveness and ability to meet our requirements.
DK and his team are very responsive, professional and efficient. The turnaround time for our projects has always been quick and they are always easy to get a hold of regarding any of our questions or concerns. The integrity of their coding is proficient and organized; we've never never had any issues with their work. We will be life-long clients because they've never given us any reason to look elsewhere. We highly recommend Clap Creative. You will not be disappointed! d - clapcreative
These guys are trustworthy and deliever quality results.
Visit Website
4 180 Fusion
5 Noxster
6 Tyler Perez
7 Flamingo SEO
8 SEO Fire Power
9 La Local SEO
10
Wpromote

BAdd New Item