Top Ten Best Clojure Development Companies
The Top Ten
1
Flexiana
Flexiana is a well-known development company with Clojure at the hearts of all 100 team members who are all seniors with an average of 11 years of experience. Flexiana has different partners in different industries and help them with their product development. The team has its own projects too, that helps developers learn from each other and develop their skills as well.
Flexiana is a tech driven and people oriented company. Having Clojure in it's heart contribute to make the culture accommodating and beginner friendly.

I didn't know that such company actually existed until I joined Flexiana.

I would definitely recommend to anyone starting Clojure professionally.
At Flexiana "the service builders", there is a strong commitment to Clojure and Clojurescript, it is also a great place to work, very supportive people who care about you, coming from different parts of the world.
First time in more than 30 years of experience I find myself in a people-centric company. That it's also a Clojure-minded one it's just the perfect topping in the perfect ice cream.
2
Hashrocket
I worked with Hashrocket in the summer of 2014. I was the developer for a company that had a pre-existing app that was getting crushed under its own weight. Our VP of Engineering reached out to Hashrocket to help rescue our main app, and to simultaneously train our developers in best practices. It was a pretty cool experience to work with this team in Chicago. In those 4 months, Hashrocket alleviated a lot of the pain points that we dealt with daily - especially dropping our test suite run time from 42 minutes to 3 minutes. They left us in a better position, and I'm currently talking with my current company about hiring them to go through a similar process.
Hashrocket is one of the most well known and established development companies. They have a team of 20 senior level developers with expertise in a variety of languages including Clojure, Go, and Ruby. They practice agile methodologies and user-centric design. Hashrocket has the ability to take a client from idea to a fully launched product with a team of a project manager, designer, and developers.

Headquartered in Jacksonville - they also have offices in Chicago and San Francisco. Recently, Hashrocket opened an office in Columbus, OH to focus on building more Clojure applications.
Visit Website
3
Bendyworks
Bendyworks is located in beautiful Madison, Wisconsin. They have a 5 person development team and a couple of designers. At Bendyworks, they try to stay flexible with the way they approach projects with a focus on staying nimble and adaptable to the needs of their clients. Using the right tool for the job - and picking the appropriate solution starts before code is written.
4
Oasis Digital
Oasis Digital calls St. Louis home. They are primarily a Java development company, but they will use other tools when required. One of their other core technologies is Clojure. Oasis Digital follow agile methodologies based off of Scrum and Extreme Programming. Their development cycle approach includes rapid development, skilled teams, and effective communication.
5
Sparx IT Solutions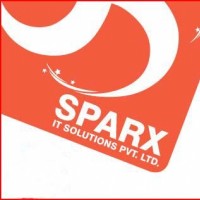 Sparx IT Solutions is a web & app development company that creates user-centric websites. Designing apps that could easily engage the audiences is one among the several profiles of the company. The company has a dedicated team of professionals as a result of which it successfully delivers projects within ...read more.
6
Integrallis
Integrallis has a small team of developers and a designer. They love to build great software to solve interesting problems. They align their own success with that of their clients. Integrallis offers a few different services including app development, consulting, and education.

Integrallis has offices in Scottsdale and Dublin, OH.
7
BHW Group
The BHW Group is a mobile app development & web development company in Austin, TX. They work with companies in many industries and that allows them to think outside of a domain specific mindset.

The BHW Group is passionate about the software that they deliver. They work directly with clients in a partnership that empowers their businesses by saving them time and money. Their developers are experts in a wide range of technologies and are encouraged to explore new ideas and continually improve their abilities.
8
Gaslight
Gaslight is a software development consultancy located in Cincinnati. They build software that improves productivity, profits, client relationships, and more. Each client is assigned a dedicated team and they keep in touch daily. Gaslight works to build, optimize, and expand businesses. They invite clients to come into their Cincinnati offices and work next to the team there.
9
Juxt
Juxt, founded in 2013, is a software consultancy specializing in Clojure. They help businesses rapidly implement robust solutions for mission critical problems. Juxt has a 10 person team dedicated to bringing a leaner approach for software development to the wider industry.

Juxt is located in England about an hour outside of London.
10
Iflexion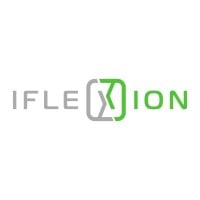 Established in 1999, Iflexion is a global IT solutions company with 400+ employees. Iflexion serves clients from SMBs to Fortune 500 companies in more than 30 countries worldwide. Iflexion has solid experience delivering advanced web & mobile solutions in different areas like web & enterprise portals, enterprise content, omnichannel ecommerce, digital learning, enterprise mobility, business process automation, digital content distribution.
The Contenders
11
Relevance
The Relevance office is located in Durham, NC - very close to Duke University. Following agile principles and methodologies, Relevance works with clients to build great software. Clojure is the main technology focus of the team, they invest back into Clojure every week in order to sustain the platform and community. The Relevance team consists of 30+ developers, designers, coaches, and architects.
12
Thoughtworks
Thoughtworks is a large, international development agency with offices in 30 countries and 3000+ employees. They work with teams and companies who have ambitious missions. The mission of Thoughtworks is to run a sustainable business, champion software excellence, revolutionize the IT industry, and advocate for social and economic justice. Thoughtworks is headquartered in Chicago.
13
8th Light
8th Light is a development and design company located in Chicago. As a growing team of craftsmen, they have many unique skills and are passionate about several different technologies, both individually and collectively. They implement Clojure when appropriate. They are a shop that works with test driven development, continuous integration, agile methodologies, and pair programming.

8th Light also has an extensive apprenticeship program which all developers are required to step into regardless of their prior experience. They are a community of professionals who create well crafted software and engage in productive partnerships.
14 Itransition
15
DesignSkulls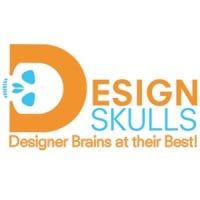 BAdd New Item