Top 10 Salesforce Development Companies
The huge expansion of the businesses and the increasing demand of the customers have propelled the industry to adapt the innovative solutions. The customer satisfaction is the basis of growth for every business, that provides the ladder for revenue generation. The manufacturing industries sense the need to streamline the processes in the wake of growing competition while the automobile industry is needed to satiate the customer needs with the proper management of resources in accordance with the client needs. Talking about the finance industry, the businesses feel it hard to provide the viable services to customers with maintaining the transparency at the resource level. Every business is needed to generate the lead, where the CRM application assists them in converting leads into opportunities resulting in the revenue generation. The intense need of CRM software for the appropriate management of the business has enforced the popularity of Salesforce Development, which is built highly customizable and adaptable to the varied business requirements.

Today, the relentless demands of industry have thrust the range of IT companies to provide the Salesforce solutions. We have accumulated a list of top 10 IT companies, who provide the dedicated services to the industry:


The Top Ten

1 Girikon

Girkon is the credible IT solution provider that has provided the IT professional services in Cloud solutions, Salesforce Development and Consulting, Custom App development, Web app development and IT Maintenance fields. The company's vision is to offer a perfect blend of excellence and agility with the deliverance of best in class product service and cost efficient solution in multifarious areas. Girkon has a team of dynamic and qualified professionals with huge IT experience in Software/Product development, design, maintenance and testing. Agnicient, after 6 years of IT operation signed a strategic alliance with Girikon, which gave an additional worth to the company.

Salesforce is a solution developed to increase sales more than what used to be provided by conventional Customer Relationship Management (CRM) systems. And Girikon is very much professional with his work and quality.

Visit Website

2 Appirio

Appirio is a leader in the cloud service and Salesforce Development company, which empowers the cloud-powered business, assisting enterprises to achieve the better results and platforms like Salesforce.com. It's upbeat services are bolstered by the team of 500 cloud experts and, Cloud Spokes which is a strong Cloud development community. With its development center at U.S., Europe and Japan, it is backed by the Sequoia Capital, GGV Capital and General Atlantic.

Visit Website

3 Endive Software

Endive Software a leading salesforce development company. provide Industries Salesforce CRM. You can hire salesforce Consultants at affordable price.

Visit Website

4 Red Argyle

Founded by Tom Patros and Garry Polmateer, Red Argyle was created with the vision of delivering the competent solutions to the clients. The company is oriented to deliver the customised Salesforce development solutions over the excellent platforms where the specialty of the company lies in Salesforce Development, customization, product management and integration. The team of experienced developers allow us to partner with the client at any stage of development.

5 Extentia

Extentia is an Indo-German global technology consulting organisation, that delivers the top end solutions to 5 continents. Extentia has leveraged a huge number of businesses across multiple industries including Aviation, agriculture, healthcare and enterprise development in various fields like Salesforce Development services, Microsoft, Salesforce.com, mobile technology and open source technologies. The company is an efficient consulting partner that assists clients in IT related services. The company has its offices in the US, UAE and UK.

Had a great experience with Extentia. One of the best Salesforce app development company for all the Salesforce requirements.

6 Sparx IT Solutions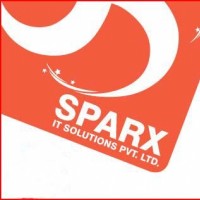 Sparx IT Solutions is a web & app development company that creates user-centric websites. Designing apps that could easily engage the audiences is one among the several profiles of the company. The company has a dedicated team of professionals as a result of which it successfully delivers projects within ...read more.
7
ScienceSoft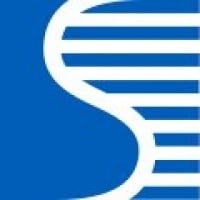 Since 1989, ScienceSoft has been delivering custom and platform-based solutions to global leaders across industries and around the world. Along this journey, we have gained competencies in the areas of CRM, data analytics, collaboration & knowledge management, ecommerce, web portals, mobile application ...read more.
ScienceSoft is #1 among Salesforce consultants in Clutch Leaders Matrix.
8
Itransition
Itransition has got strong expertise in CRM Development including Salesforce.
9
Iflexion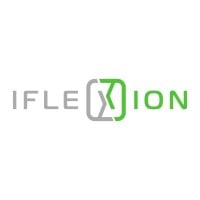 Established in 1999, Iflexion is a global IT solutions company with 400+ employees. Iflexion serves clients from SMBs to Fortune 500 companies in more than 30 countries worldwide. Iflexion has solid experience delivering advanced web & mobile solutions in different areas like web & enterprise ...read more.
10
Algoworks
Team Algoworks consistently went above and beyond in terms of responsiveness, adaptability to new requirements, and dedication to client and concept.
Algoworks is providing competitive Salesforce services, I hired them for a project and got that delivered within the specified time frame.
It was great working with Algoworks. They have immense expertise in Salesforce. Their technical skills are amazing.
Algoworks has well qualified team of Salesforce developers, I am happy to work with these people.
The Contenders
11
SENLA
SENLA is recognized by Clutch and ranked among Top Force.com Developers & Consultants.

Their success in Salesforce development, integration and customization is ensured by our 20+ skilled SF engineers, whose extensive experience allows to solve customer's business problems and challenges that may seem unrealizable to many others:

Product Development Services: Salesforce App Exchange, Heroku;

Salesforce integration with other business systems;

Implementation and customization of Salesforce CRM and Service Cloud;

Technical architecture design, code review, and security audit.
At the start, we had some concerns that quite complicated projects with vague and non-finalized requirements can be handled remotely.
But SENLA completely overthrew our vision on this topic and demonstrated how a highly organized team of professionals can successfully deliver such projects.
The best customer-oriented approach ever.
Senla takes the deadlines seriously.
12
Awebstar Technologies Pte Ltd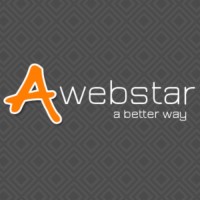 Awebstar Technologies Pte Ltd helps your business stand out in this competitive business industry. We amplify your profits and increase your overall productivity. We have a highly innovative, creative, helpful and capable team with extensive unlimited knowledge of their specializations in the field ...read more.
13
Cloud Analogy
Thanks Cloudanalogy for the tremendous job for your Salesforce developer and support team. You have migrated my all business data from Zoho to Salesforce easily. This is the best team for CRM solution.
I Used Pin Tags App by Cloudanalogy its really helpful. It works both in Classic as well as Lightning Services. A must Use App In Salesforce
Founded in the year 2015 we are a team of dedicated individual cloud professionals working on cloud technologies past 3 years in this field.

Cloud Analogy is a Salesforce Development company in USA and serving Globally. It's engaged to improvise the current operations, inculcate new integrations, visualize the company's standard among customers, and help in business expansion.

Cloud Analogy is a custom Salesforce Development Service provider company like Customized Salesforce app, Integration, Data Migration, Salesforce lightning, Salesforce Release Management, Salesforce Communities & Sites and more.

Cloud Analogy offer "Pin Tags App" with the help of this App you can tag your important Records, high-cost Opportunities, critical case or region wise Accounts.
Other Features of this App are:
1. Pin Tags work on the Classic as well as the Lightning experiences.
2. Tag Colors (Admin can add tags color in ranges)
3. Mass Tag Creation (Admin can ...more
14
Aptaria
Aptaria is a proficient IT company, that has no servers, no data centers and no network or database administrators, Instead, it manages the business through the cloud. Founded in October 2002, Aptaria has an efficient team IT professionals, who have the potential to draw the company out of the recession losses without letting client service affected a bit. Aptaria delivers the optimized services to the client, that has made it the magnificent leader in the Salesforce Development services.
15
Mindfire Solutions
Mindfiresolution is renowned company for the top of the line database and Remote DBA services for Microsoft SQL server platform. With 9+ years of experience, Mindfiresolution has a team, of professionals who provides exceptional SQL server development and Administration services.
16
Rave Infosys
Rave Infosys has been a renowned name in Salesforce development, they have innovative developers who always deliver crisp work according to requirements. They have a proactive Salesforce developers who are highly certified. I have heard about Rave Infosys is now rebranded as Rave Digital. I wish them best of luck with their quality work. If you want to
We have worked with Rave's team to develop custom Salesforce report with dynamic wildcard fields e.g. include Pardot automation funnel email results along with Salesforce data
Rave team has in-depth knowledge of Salesforce. They helped us integrating custom mobile apps into Sales cloud. Being able to stay completely connected to crucial customer data has done more than just allow work on the go. Their work speaks volume.
17
Cymetrix Software
Cymetrix Software is a registered Salesforce Partner. Headquartered in India, Cymetrix provides Salesforce Consulting Services including development, customization, integration, migration to Salesforce, Salesforce support and end-user training. The company excels at helping small and mid-sized companies in their customer-centric digital transformation. Cymetrix has certified and professional Salesforce team, catering to global clients from the company offices in Mumbai, India and California, USA.
Great company to work with. Cymetrix helped our company in selecting the right CRM solution and consult us for growing business needs.
18
Soliant Consulting
Soliant consulting is a dynamic, healthy and successful company that focuses on software development and client services. The company works in teams and offers aggressive training opportunities to deliver the values to our clients. The team of experienced developers at Soliant Consulting ensures top performance resulting intro increased productivity, lower overhead costs and enhancement in revenue.
19
Ezeonsoft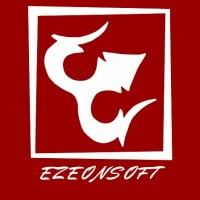 20
Consummate Technologies
Consummate Technologies was established by a group of professionals and entrepreneurs from the different industry segments. The professionals from different industries shook their hands to synergize on their strength, that leveraged the cloud computing solutions, Consulting and Implementation with a focus on Force.com, Salesforce.com and Microsoft technologies.
21
Mirketa Inc.
Mirketa Inc is a Dublin, CA-based business and IT consulting firm with and global delivery center in Noida India. It has products built on J2EE and Salesforce platform. Mirketa provides business process consulting and automation services for Marketing, HR, Sales and DevOps processes. It implements DevOps tools, Salesforce CRM solutions- Salesforce Integration, Salesforce Support, Salesforce Implementation, Salesforce lighenong app development and builds customized applications on Java,.Net and for ce.c om platforms.
22 ABSYZ
23
AwsQuality
AwsQuality helped me with the development of community portal for my firm. Their support services are also very good. I recommend them for their efforts invested in my project.
AwsQuality is a Salesforce CRM practice solutions and implementation provider having highly skilled and competent salesforce certified developers. We've worked with customers from various industries as their trusted partners assisting them with architecture, design, development and managing wide range of solutions on Salesforce.com, Salesforce1, Force.com, ERP and many projects like integration of Salesforce to other third party systems. We help ISV's with our expert guidance on publishing an App on AppExchange.
AwsQuality team is very professional and hardworking.
Awsquality.com provided me great support in my project.
24
OCDLab
Had a great experience working with Extentia. They have great expertise in many areas of Salesforce product range.
25
ChromeInfoTech
ChromeInfotech is a top-notch certified Web and Mobile App Development Company based in India and USA that provides outstanding Application Development Services to its clients including Fortune 500 companies and many SMEs as well from all around the globe.
PSearch List