Top 10 Web3 Development Companies
Web3 development, the next generation of the internet, is set to break records. The variety and the security it is going to offer to the individuals and businesses is unexplainable. The core aspect of the web3 is decentralization which has the power to provide ownership to the users, which was missing in the web2. It is surely going to provide a next-level data experience to the users. Most importantly, access to the internet is easier, which is possible due to the advanced IoT sensor-based gadgets.

Web3 is a fresh concept, and not everybody knows about its advantages, practicality, scalability, and the features it will offer. To initiate your project, please consult the following list of the top Web3 development firms worldwide.. This list is based on the following criteria. Check them out below:

Choose the best one for your dream project!!

The Top Ten

1 Suffescom Solutions Inc.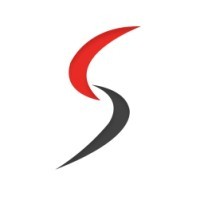 Suffescom Solutions Inc is a professional Web3 development company. With over 13 years of overall IT expertise and over 5.5 years of web3 experience, they are industry leaders in offering bespoke web3 solutions to their clients. National Media has recognized the company as a rising web3 and blockchain company. Additionally, Goodfirns kept them at the No. 1 position as the best Blockchain development company in the USA. They are partners with some excellent brands like Shopify, Kentico, Google, and more. They offer exceptional web3 development services that include Enterprise Solutions, Portal Development, and smart Apps, among others. They have a team of excellent Web3 experts that have built incredibly unique platforms. On Goodfirms, they have got 5 ratings and 4.8 ratings on the clutch.
Visit Website
2
RisingMax Inc.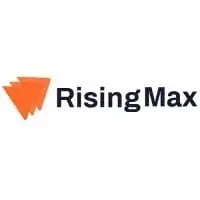 RisingMax Inc was founded in 2011 and provides consulting in all possible domains. They are regarded as one the top Web3 companies in USA. This company is an independent web3 technology company that has established excellent relationships, collaborations, and alliances with the leading brands. They have the perfect combination of outstanding Web3 developers with the right skills and vision. They have collaborated on a variety of initiatives with both startups and Fortune 500 corporations. This company is known for utilizing advanced technologies that assist in solving challenges and exploring new opportunities. Their web3 development services include digital twin, web3 gaming, social media, wallet development, streaming services, DAO, DeFi, etc.
Visit Website
3
Best Web3 Development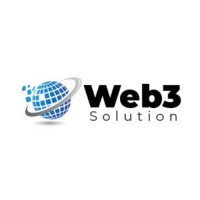 Founded in 2013, this web3 development company has delivered quality services to its clients. Their main focus is delivering top-notch web3 development services in categories like gaming, social media, enterprise solutions, and more. Their skillful strategists have formulated several world-class strategies that are extremely helpful to businesses. The company's objective is to find out the potential and make changes accordingly with integrated solutions by making use of cutting-edge technologies with a perfect balance of advanced consulting solutions. Their core web3 aspects include Web3 Payment Infrastructure, Web3 Smart Contracts, and Web3 Smart Contracts.
Visit Website
4 ITRex With over 300 blockchain and software specialists, ITRex is among the greatest Web3 organizations. It offers services such as platform development for asset tokenization, metaverse and augmented reality development, smart contract development, cryptocurrency wallet generation, and blockchain consulting. The company uses a robust technology stack encompassing frameworks, and programming languages, with reliable blockchain networks like Hashgraph, Hyperledger, Ethereum, Stellar, Corda, EOS, Tron Tezos, and programming languages like solidity, C++, C#, Angular, Python, Rust, React Kotlin and Express.js.their objective is to bring transformation in the entire workflow related to products, and services, boosting business growth.
5 Maticz Maticz is the next-level Web3 development agency that provides the software consulting services worldwide. They've worn a variety of hats, including web3 development, software development, DeFi, IDO launchpad, wallet development, and NFT marketplace development.. Specifically related to the web3 projects, they have completed 350+ projects and have a presence across 50+ nations. The company has helped various industries starting from small-scale entreprises to large entreprises. Their hard-working Web3 developers ensure the developed product is absolutely amazing with an intuitive interface. They are known for providing high-end development and consulting solutions to their client base.
6 Queppelin In 2010, Queppelin, one of the premier Web3 development firms, was launched. At this phase, they have gained prizes such as the Red Herring Asia awards in Hong Kong and global exposure at Mobile World Congress. According to clutch and Goodfirms, they are the best software development company and the best AR/VR development business, respectively. Its in-house team of more than 250 specialists can give unmatched web3 services. The organization is assisting a variety of clients in gaining a deeper grasp of web3 technology and in making a transition towards this marvelous technology.
7 Innowise Group Innowise Group is a reputed Web3 design services company that follows a full-cycle development workflow. They have their key centers in Europe, and along with that, they possess top-class Web3 experts that have adequate expertise in the relevant field. The company offers a wide range of services like IT outsourcing, web & mobile app development services, UX/UI designs, auditing & consulting, 2D/3D designs, and more. They have over 16 years of expertise in the IT business and have successfully completed over 800 projects across more than 40 areas. For client happiness, they employ a methodology that is adaptable, transparent, and focused on outcomes.
8 Labrys This Web3 development firm creates and launches products utilizing web3 and blockchain technologies. They have the most advanced technological infrastructure for Web, Mobile Applications, and API interfaces, which facilitates the implementation of web3 solutions. This company has assisted various government organizations, small/medium scale firms, and large enterprises in modifying and replacing their pre-existing business operations with innovative ones. They are an Australian-based IT firm with an in-house team with the best Web3 developers that have built mobile Apps, NFTs, Smart Contracts, Web Apps, Custom Enterprise Software, Tokens, Wallet Layer-2 Scaling, and more.
9 INORU This web3 development firm was established in 2006 and has contributed to the creation of reformed commercial solutions. In addition to web3, they offer NFT marketing, white label NFT solutions, blockchain, DeFi, crypto, and launchpad services. They have worked on over 150 projects with over 100 satisfied clients and over 80 crypto exchange solutions. The corporation has excelled in every available domain and is continually seeking to expand its operations. This company has effectively proposed web3 marketing techniques that have contributed to the company's substantial growth.
10 Cubix This web3 development firm has risen to prominence because to its cutting-edge user services. They provide an abundance of high-tech solutions for web3, web/mobile app, gaming, AR/VR, big data, MVP development, and more. The solutions include chatbot, events management, social, and platform development, among others. They are specialists in creating customized platforms and applications that are compatible with the most advanced online solutions. With over a decade of experience, they have collaborated with a variety of businesses, people, and startups.
BAdd New Item