Top Ten Best Web Development Companies
Although web design and web development are very closely related, the top ten best website design companies don't necessarily equate to the top ten best web development companies. Web development is what makes web design functional.

Many designers are not involved with development at all. In most cases of best development and design, come from a marriage of the two skill sets. The Top Ten Best Web Development Companies listed below push the boundaries and couple great concepts with exemplary implementation.

Find the top ten best web development companies listed below.

The Top Ten

1 CSS Chopper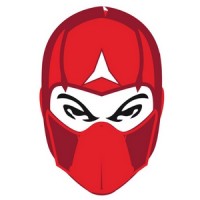 Established in 2009, CSSChopper is a recognized web development company that has successfully served in over 90+countries so far. Backed by a team of 228 odd developers, the company proudly boasts a huge clientele that includes major brands and companies. The ardent developers employed by this company are meticulously skilled and proficient in delivering futuristic web solutions by utilizing all advanced... read more
I have personally used CSS Chopper very successfully for a number of projects and have been very happy with them.
Combining creativity with unflinching commitment, CSSChopper provides interactive web development services.
Best choice for those looking for a quality web development company. Full marks in each aspect: superior performance, timely delivery, affordable rates, impressive designs, and the latest methods.
Visit Website
2
Sparx IT Solutions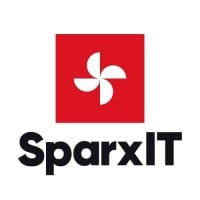 Sparx IT Solutions is a web & app development company that creates user-centric websites. Designing apps that could easily engage the audiences is one among the several profiles of the company. The company has a dedicated team of professionals as a result of which it successfully delivers projects within the estimated time period that too by satisfying the clients... read more
Sparx is the best company in the web development domain to rely on. I worked with them for my various projects, including PSD to HTML, online marketing, and many more. Every time, they delivered better outcomes. And yes, the cost was also according to my budget. My words will be less for their appreciation. Thanks a lot!
Sparx IT Solutions is undoubtedly a reliable name if you are seeking the best web development company. I have been working with Sparx for the past few years and have had no reason to complain. In fact, I am very much satisfied with their quality of work and timely project delivery. They always adhere to the requirements and deadlines provided to them. Quality service at the best cost is what you will get with Sparx for sure.
Sparx IT Solutions has always been my top choice for website development. My recent WordPress theme development project was handled with utmost care and even accomplished before the decided time. The talented team of Sparx really deserves a huge applause for their remarkable work.
Visit Website
3
HTML Panda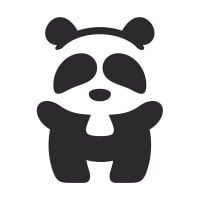 HTMLPanda is a full-services web development agency based in Boston. We're experienced, professional and forward thinking, and our great strength is decoding our client's need into effective solutions. Company offers open-source web development to design to code conversion services.

HTMLPanda is committed to helping you with your ideas and making them a reality. The company's services are designed... read more
HTMLPanda did an amazing job. I got the project with them recently. Their technical team is so nice. They nurtured the project with fruitful prospects, hence bestowing the out-of-box web development services that nobody can imagine. I give all the credit for my business growth to HTMLPanda.
It was an amazing experience with HTMLPanda. I was very delighted by the way that HTMLPanda handled the project with every trendiest aspect. The team handled my project very sensitively. Therefore, our business has got the major attention all over the world.
Great website developers, excellent communication, superb results. Thanks to HTMLPanda, you have completed my website within the given time duration. I really appreciate your work.
Visit Website
4
AppsChopper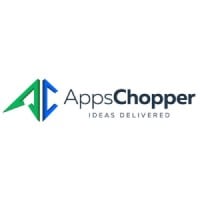 AppsChopper is a creative app design and development company with offices in New York, Boston and Walpole, providing application design & development services on iOS and Android platforms; for Startups, Enterprises & Partners.
Apps Chopper has delivered a highly-valued solution for my business. I feel very lucky for opting for Apps Chopper's service. The technical team and the whole staff are very talented and hardworking. They are sensible in putting every desirable feature that the project demands. Even technical support is very helpful in assisting the client for getting a complete foothold in using the project. I am looking forward to another project with Apps Chopper again.
Great job again! I really admire your work. You are the best web development company, according to me.
5
Anadea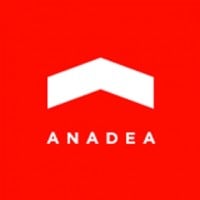 Anadea is a custom software development comapany with 15+ years experience in building web and mobile applications for business. It practices agile approach and specializes in Ruby on Rails, Java and Scala programming languages.
Whether the project is small or large, working with Anadea Inc. is always a pleasure - they are professional, proactive, and stand out above any other freelancers I've worked with.
6
7CloudTech
If you are a business looking for tech experts who can be your technical arm, these are the right guys. I went to them to get an eCommerce site done, and as the owner of my idea, I thought I knew more. But I guess I was wrong; the questions these guys had in return gave me a day's job to think and make a few decisions that I had ignored.
7CloudTech is a team of talented Drupal experts with hands-on experience to take a business to the very next level with the least turnaround time. Their use of Drupal as a proven open-source technology guarantees a rich web experience.
What impressed me the most about these guys was the on-time delivery of the work. Also, the quality that they delivered gave me a few stars to flash around.
7
Gulf State Software
Excellent service at software & web development.
Custom Software Development at good price.
8
Iflexion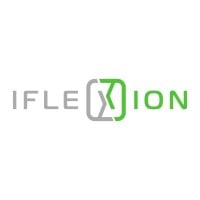 Established in 1999, Iflexion is a global IT solutions company with 400+ employees. Iflexion serves clients from SMBs to Fortune 500 companies in more than 30 countries worldwide. Iflexion has solid experience delivering advanced web & mobile solutions in different areas like web & enterprise portals, enterprise content, omnichannel ecommerce, digital learning, enterprise mobility, business... read more
We've selected Iflexion among 15 other web development vendors. They were definitely not the cheapest option but definitely the best value for money. They demonstrated not only advanced technology skills on our very complex project but also gave us sound advice on several business scenario implementations. Would recommend them if you are looking for serious web development experts.
Great guys - they created a badass design for my app, but more importantly (for me), is the quality and the speed with which they completed the development. Thanks!
Probably the developers there are not special or something, but it's the integrity and the well-built internal processes that set these guys apart! Good job!
9
Windzoon Technologies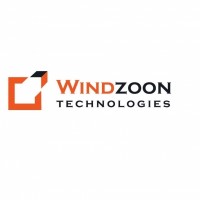 Windzoon Technologies is a premium brand in Web Designing, Web Development & Digital Marketing. They are based in India & the USA and provide digital services globally. Their services are mainly focused on Web and Mobile Application Development, Graphics design, SEO, SMO, Digital Marketing, Outsourcing, etc. Their highly experienced team has been operating in the digital arena for more than 8 years... read more
Very creative, and they love what they do. That's what brings the best out of the team.
10 Science Soft
The Contenders
11
Acodez IT Solutions
Acodez IT Solutions is a privately-owned, award-winning Web Design, Web Development, and certified Google partner Digital Advertising agency based in Kerala. The company was founded in 2011 by Rithesh Raghavan and John Paul Manjaly and currently has a total of 35 employees.
We searched for many agencies for revamping our corporate website, and Acodez was the most creative agency of all. We did the project with Acodez, and we weren't wrong; the result was tremendous. Kudos to Team Acodez! - AICF, UK & Nigeria.
12 DataArt
13
Vento Solutions
Vento Solutions has been the recipient of design and development awards from across the country. Their staff is extremely knowledgeable and pride themselves on innovative, creative coding techniques.

Vento Solutions is one of the top ten best web development companies because of their departure from the norm. Vento develops functions that are clean, powerful, and perform exactly as they should. Their HTML5 work sets them apart from the competition. Vento is located in both San Francisco and New York.
14
Niyati Technologies
Trust them to do a good job! And make sure to give them ample time and inputs to bring the product to your desired shape. Highly recommended.
15 Crafting Bytes
16
Rudra Innovative Software
Rudra Innovative's work was awesome. They were understanding and thought outside of the box. I would recommend Team Rudra's work to anyone looking for a good design and development team.
Excellent providers! Ultimate quality of work. Will hire again! Always available late at night to meet the deadlines. A+++!
I am happy with the web development work done by Rudra Innovatives for me.
17 Rightpoint
18
SHERPA Global
Sherpa Web Studios offers web development services to the Atlanta, Georgia area. This is more than just a web development company. Sherpa Web Studios also provides web design, interface design, branding, and email marketing.
19 Seamgen
20
ClewTech
I highly recommend Clewtech to everyone due to a number of reasons. It has superior technical ability, communicates extremely well, strives to satisfy every detail the buyer desires, and is a good person to work with.
The employees at Development and Co-ordination were all terrific and took care of everything. I can't say enough good things about ClewTech and would highly recommend it.
21
Guru TechnoLabs
The guys are doing impressive work! They are experts in web development. They developed my website exactly as I wanted - totally as per my requirements, and delivered it on time, bug-free.
Guru TechnoLabs is the leading Web Design and Development company based in India, providing services worldwide. Guru is famous for offering quality web design solutions at an affordable cost, with on-time delivery.

Visit Website: gurutechnolabs.com
22
Unleaded Group
Unleaded Group is based in Colorado and offers both design and development skills to the area. They have a number of Magento certified developers who specialize in e-commerce development and have proven talents, making them among the top ten best web development companies.
23
HireWebDeveloper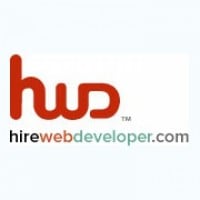 HireWebDeveloper is a recognized web development company known prestigiously for delivering exclusive, reliable and affordable web and app development solutions. Being equipped with world class development solutions, the company also participates in providing web app developers who are meticulously skilled and proficient in working across popular platforms like HTML, PHP, WordPress, Magento, Drupal,... read more
HireWebDeveloper is the best company for web development services.
HireWebDeveloper is the best web development company.
24
NJI Media
NJI Media is a web development and design group located in Washington D.C. Their team has worked with many notable clients in the area, including Romney's presidential campaign website, MittRomney.com.
25
ValueCoders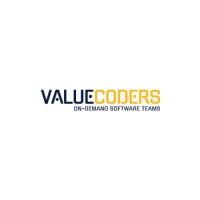 They're an Indian software development company focused on just one thing - offshore software development services. 14+ years in business & 450+ developers strong, they have worked with startups, software product development companies, digital agencies and enterprises to help simplify their IT outsourcing experience and reduce costs/time-to-market. https://www.valuecoders.com/
I would certainly recommend ValueCoders as one of the best remote web development companies in India. We are very satisfied with their responsiveness, patience, and quality of work. We have already planned another project for this team.
Nice working techniques you have! Awesome portfolio and timely delivery make it 100% to your work!
Thank you for completing my website within the assigned time.
PSearch List