Best Mobile App Development Companies
This is a list of top ten mobile app development companies which provide proficient mobile app developers. They all provide quality mobile apps using cutting-edge technologies for developing mobile apps for multiple devices.

The Top Ten

1 Anadea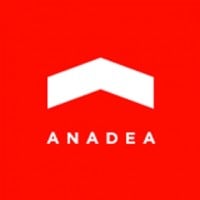 Anadea is a custom software development comapany with 15+ years experience in building web and mobile applications for business. It practices agile approach and specializes in Ruby on Rails, Java and Scala programming languages.
They handle the development very professionally, keep deadlines, and always work on the best solution. After successfully delivering the application, I believe that they are the best choice.
Visit Website
2
Apps Chopper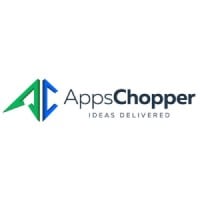 AppsChopper is a creative app design and development company with offices in New York, Boston and Walpole, providing application design & development services on iOS and Android platforms; for Startups, Enterprises & Partners.
The AppsChopper team was professional and responsive. Everyone showed dedication from the moment they took on the project. The team met all the deadlines, staying in consistent communication throughout the process. The result was the successful delivery of a product that has become vital to our business operations.
My effort of designating an efficient mobile app development was ended with Apps Chopper. Truly, I found their services very effective and proficient to get my entire sorts of projects accomplished. The best thing I noted is that they not only cater quality services but also stay stick with the commitments they made to customers.
My experience of working with AppsChopper on a mobile game has been great. They have a team of developers whom I found skilled and ready to accept challenges. As of now, AppsChopper has finished two mobile applications for us, and we are already fans. We not only look forward to working with AppsChopper again but also recommend its name to other prospective clients.
Visit Website
3
Sparx IT Solutions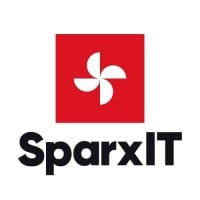 Sparx IT Solutions is a web & app development company that creates user-centric websites. Designing apps that could easily engage the audiences is one among the several profiles of the company. The company has a dedicated team of professionals as a result of which it successfully delivers projects within the estimated time period that too by satisfying the clients... read more
I was really frustrated while searching for a reputed Mobile App Development Company, but could not find the best one that suits my needs. After a long search on Google and other major search engines, I got one option, i.e. Sparx IT Solutions. I clicked their website without wasting a fraction of a second to know about their services. Everything was according to my expectations regarding cost and Mobile App Development Services. The portfolio of the company was really impressive, and I decided to make it my final destination for Mobile App Development. The level of quality they maintain in their work is outstanding.

The major benefits I obtained from this Mobile App Development Company include the following:

- Technical support from experts to sort out all simple &. Complex issues.
- Genuine prices without any hidden charges.
- 100% transparency in work along with the finest level of customer satisfaction.
- On-time delivery of the project without compromising the quality parameter.
Visit Website
4
HTMLPanda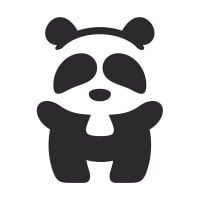 HTMLPanda is a full-services web development agency based in Boston. We're experienced, professional and forward thinking, and our great strength is decoding our client's need into effective solutions. Company offers open-source web development to design to code conversion services.

HTMLPanda is committed to helping you with your ideas and making them a reality. The company's services are designed... read more
HTMLPanda is the other name of excellence. I am very blessed to be part of HTMLPanda. The technical team has given my enterprise a complete mobile solution in handling daily tasks. Now, our productivity is very optimum. I would like to recommend that you all should go for HTMLPanda.
I feel very happy to be one of the clients of HTMLPanda. This company did handle my project efficiently and effectively. They coded the mobile application with every bespoke feature. And, this is the reason that my enterprise is working very smoothly, and our ROI is high.
HTMLPanda is the best mobile app development company across the globe, offering the best mobile app development services at affordable rates.
5
Windzoon Technologies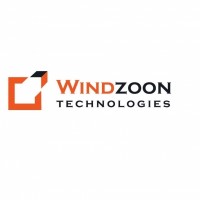 Windzoon Technologies is a premium brand in Web Designing, Web Development & Digital Marketing. They are based in India & the USA and provide digital services globally. Their services are mainly focused on Web and Mobile Application Development, Graphics design, SEO, SMO, Digital Marketing, Outsourcing, etc. Their highly experienced team has been operating in the digital arena for more than 8 years.
6
CSS Chopper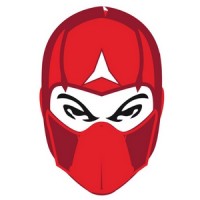 Established in 2009, CSSChopper is a recognized web development company that has successfully served in over 90+countries so far. Backed by a team of 228 odd developers, the company proudly boasts a huge clientele that includes major brands and companies. The ardent developers employed by this company are meticulously skilled and proficient in delivering futuristic web solutions by utilizing all advanced... read more
CSS Chopper is a top-notch mobile app development firm in India, which provides the best mobile app development by professional developers. I have recently finished my project with this company, and they provided me with an outstanding mobile application. Best of luck, CSS Chopper.
I would endorse CSS Chopper to score a 5-star rating. Beyond mobile app development, I have found it extremely efficient to accomplish entire sorts of projects on distinct podium within a stipulated time and at a very affordable price.
CSS Chopper is the best mobile app development company in India, offering mobile app development services at affordable rates.
7
Mobile Programming LLC
That company existed in the USA marketing for 10 years, and they have a number of branches at different locations across the USA. In my point of view, one should consider enterprise mobility solutions.
8
DevBatch
DevBatch, a mobile and social app development company, was founded in 2010. Their expertise includes enterprise mobility champions, user experience design artists, and website &. Ecommerce technologists. DevBatch provides end-to-end enterprise mobility solutions to clients in Healthcare, Banking, Telecom, and IT sectors. They also offer internet marketing solutions such as Search Engine Optimization (SEO), Email Marketing, PPC AdWords, and others.
If you want to develop high-end mobile applications, then DevBatch is the best platform for it. Their Android app developers are brilliant in creating high-quality mobile apps.
DevBatch has built a large team of app developers who are proficient in developing all kinds of apps. This ensures quality control.
9
HireWebDeveloper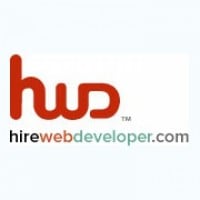 HireWebDeveloper is a recognized web development company known prestigiously for delivering exclusive, reliable and affordable web and app development solutions. Being equipped with world class development solutions, the company also participates in providing web app developers who are meticulously skilled and proficient in working across popular platforms like HTML, PHP, WordPress, Magento, Drupal,... read more
I would like to refer HireWebDeveloper. They are the best source for those who are looking for mobile application development services. HireWebDeveloper has an efficient and experienced staff of developers, and they provide the best communication base for the customized development solutions.
HireWebDeveloper is a leading Mobile Application Development Company based in India.
10
Y Media Labs
Y Media specializes in designing and developing applications on iPhone, Android, and Blackberry platforms. Some of the clients include Safeway, Genentech, Rave Motion Pictures, Budlight, etc. Y Media Labs has launched apps that have been featured on Apple commercials.
The Contenders
11
Niyati Technologies
Web and Mobile App development company from India. Offices in India and Singapore.
12
InnovationM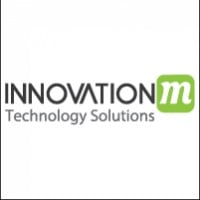 InnovationM is a software development and consulting company that offers services in mobile app development, web development, and digital transformation. Founded in 2010, the company focuses on creating cutting-edge solutions that enhance user experience and operational efficiency. InnovationM aims to be a leader in the technology services industry, committed to delivering innovative and reliable... read more
InnovationM provides specialized consulting, design, and development services in the mobility space - helping clients build mobile solutions on the consumer and enterprise sides. Our experience and capabilities are to build native solutions for phones and tablets (Android, iOS...) as well as HTML5-based mobile web solutions. And, in all our designs and solutions, UI Design and User Experience (UX) are the core!

Due to its dedication, professionalism, and customer feedback, InnovationM deserves to be included in this list. Recently, InnovationM has been ranked among the Top 10 Mobile Application Development Companies - identified by SourcingLine and BDC.
InnovationM provides specialized consulting and development services on various mobile platforms. Their emphasis on design, usability, and standards is impeccable. A must if you are looking for mobile assistance.
13
Sourcebits
The commitment and care we received on our application was astonishing! Sourcebits left no stone unturned, educated our team through the whole process until we were comfortable making complex decisions. The creative direction went far beyond our application too! They took the time to work with our brand, help us position the company for post-launch to ensure our success. Just thrilled.
Based in San Francisco, Sourcebits has successfully completed more than 600 mobile application development projects, out of which 30 are currently leading the charts. Sourcebits has successfully delivered mobile application development, strategy, design, and marketing services to various clients based in San Francisco, the US, and other parts of the globe.
The success of an app will be determined by its critical success factors like creativity, agility, and the desire to produce a mobile app that is user-friendly and helps to gain user adoption. SourceBits (A Globo Company) has that capability and has developed apps for many Fortune 1000 accounts in different verticals. The right amount of these ingredients, killer UI/UX, and a talented team will make an app succeed and top the chart.
14
KiwiTech
KiwiTech is an innovative mobile app development powerhouse, engineering revolutionary solutions that elevate digital experiences to the next level. With an expansive team of creative minds and technical geniuses, KiwiTech is revolutionizing the way we interact with digital devices.
15 7CloudTech
16
Expert App Devs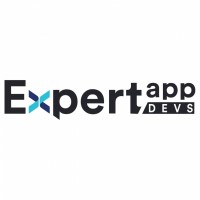 Expert App Devs is a software development company specializing in mobile application development across multiple platforms. With a team of experienced developers, the company focuses on creating user-friendly and highly functional applications for businesses and consumers. It provides end-to-end services, from concept creation to app deployment on app stores. Expert App Devs aims to deliver tailored... read more
Expert App Devs is widely regarded as one of the best and most reliable mobile app development companies in the industry. With a team of highly skilled professionals, they have been able to provide top-notch services for various clients across the globe. Their experience in creating innovative and engaging mobile applications has enabled them to create tailored solutions that meet the specific needs of each customer. They have a proven track record of success in providing quality apps that are both efficient and effective. With their outstanding customer service and attention to detail, Expert App Devs has become a leader in the mobile app development industry. Their commitment to excellence ensures that each project is completed to the highest standard, with exceptional results.
Expert App Devs is widely regarded as one of the top Mobile App Development Companies in the industry. They boast extensive experience in the field and have a team of highly-skilled developers, making them renowned for their ability to create innovative and functional mobile applications that meet their clients' needs. Moreover, their commitment to customer service is well-known, as they provide high-quality support throughout the entire development process. This commitment includes both pre- and post-launch services, such as bug testing and updates, to ensure that applications remain up-to-date and functioning optimally.

In addition to their exceptional customer service, Expert App Devs also strive to stay ahead of the curve by continually researching the latest trends and technologies in app development. This enables them to offer cutting-edge solutions for businesses seeking reliable mobile app solutions.
17
360 Degree Technosoft
Excellent company to build apps for iOS as well as Android platforms.
A leading mobile application development company based in India.
18 Queppelin Technology Solutions
19 Elite mCommerce
20 Appetizer Mobile
21
Abbacus Technologies
The best deal for app development. Experience is the main key factor their team has.
Proven app development record in portfolio. These guys are amazing.
Don't miss them if you want to have an industry-specific app.
22
WeDigTech
At WeDigTech, we're more than just a Mobile App Development Company. We're a trailblazer in the world of technology, setting the stage for innovation and disruption. Our team of tech-savvy developers and designers leverages cutting-edge tools and techniques to create apps that make a lasting impression on users. We bring your ideas to life with polished, functional mobile applications that leave an indelible mark on the market.
WeDigTech is one of the best mobile app development companies in India.
23
XCubeLabs
Xcube Labs holds an experience of developing more than 700 applications and games for various mobile platforms. This company also provides cloud computing services, testing, and integration of mobile apps with external hardware, business processes, and content management services.
24
BR Softech
BR Softech is a global leader in next-generation software and outstanding application development. Stand out from the ordinary with BR Softech. It was established in Aug 2010 and since then focused on building unique products and solution using advanced technologies.
BR Softech is a tech powerhouse that harnesses the power of mobile app development to create innovative solutions for businesses in need. With a team of experts specializing in all aspects of mobile app development, BR Softech can develop unique and customized apps tailored to your specific needs. Forget boring, cookie-cutter apps - BR Softech provides creative and engaging mobile app solutions that will leave your customers wanting more. So don't wait any longer - unlock the potential of mobile app development with BR Softech today!
BR Softech is a leading mobile application development company from India. Truly, I found their service very effective and proficient in handling all my projects. The best thing I noted is that they not only provide quality service but also stick to their commitments made to the customer.
BR Softech is an award-winning ISO 9001: 2008 certified web, game, software, and mobile app development company. We provide secure and personalized solutions using the latest trends and advanced technologies.
25
Best Remote Team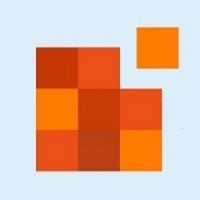 Since its inception in 2011, Best Remote Team, an offshore web and mobile app development company, is offering high-quality offshore software and app development services by facilitating businesses with the right and skilled technical brains. You can hire a remote team of dedicated developers with the right skills and attitude for your project. Hire dedicated developers after a thorough screening... read more
At Best Remote Team, we are proud to be the leading mobile app development company. With a team of experienced professionals, we have the expertise and knowledge to handle any project you may have. Our team works hard to ensure that all of our projects are completed on time and within budget, while still delivering an exceptional quality product.

We understand that mobile applications are an integral part of businesses today, and we strive to ensure that every app we develop is user-friendly, efficient, and secure. We take into account the unique needs of each business and create custom solutions that meet those needs. Our developers are proficient in a range of technologies and platforms, so whatever your requirements may be, we can provide a solution tailored to your exact specifications.

We also offer ongoing support for our clients so you can be sure that your mobile app is always running optimally. In addition, our team ensures that all apps are regularly updated with the latest features and security patches available.

With Best Remote Team as your mobile app development partner, you can trust us to deliver top-notch solutions for your business.
PSearch List