Best Free Kick Takers in Football (Soccer)
The Top Ten
1
Juninho Pernambucano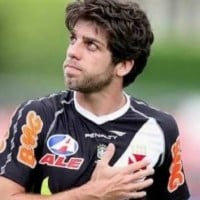 Antônio Augusto Ribeiro Reis Jr., commonly known as Juninho or Juninho Pernambucano, is a retired Brazilian footballer.
Juninho is one of the only players to score more than 40 free kicks in his career (Beckham was in the 30s). Not only is that impressive, but some of the spots he managed to score from which were way outside the box! Talk about power and dipping skills! If the question was "who puts the craziest curve on the ball during a free kick", then Beckham rules all day. Juninho was the most EFFECTIVE and his statistics prove that.
By far the best free kick taker in the world, and this is due to range and consistency. The technique used for most of is stiles is the knuckle ball technique with top spin, this is one of the hardest techniques to master when striking the ball. Juninho's use of this technique has seen him beat some of the worlds finest keepers, making some of them look like amateurs.
While Beckham may have been famous for bending the shot, Juninho is a class of his own especially from scoring from virtually impossible angle and distance. His knuckle ball created unpredictable yet accurate Swing that almost no keeper can catch. Not to mention those high and dipping free kick that give keeper no chance to reach.
In all aspect guy is a guru in free kick taking, even in a tight corner he deliver better result, I can remember the he took against Barcelona in a champions league match is kick was outstanding to an extent it force Victor Valdes to fumble. To me is the greatest in taking free kick.
2
David Beckham

David Robert Joseph Beckham is (born 2 May 1975) is an English former professional footballer, the current president & co-owner of Inter Miami CF and co-owner of Salford City.. He played for Manchester United, Preston North End, Real Madrid, Milan, LA Galaxy, Paris Saint-Germain and the England national ...read more.
He's one of the most famous soccer players ever. First, because he's handsome and looks good and second, because he scores goals from far away. This English player is the master of the midfield position. He played for Manchester United, PSG, Los Angeles galaxy etc. and he's the player with the highest paid and one of the sexiest players ever. He's also richest player ever. And he also got in his and his kids's faces a golden liquid in Disney awards.
How is he #2 come on guys! There is a movie called bend it like beckham, all because of him. And why Andre Pirlo not in the top ten, he is definitely better than Messi at free kicks. Messi is dribbler and some one who chips it over the goalie and makes the entire other team look pathetic with his awesomeness but he doesn't even take free kicks for Barcelona, Xavi does
David beckham is far the best kicker in whole FIFA no question about it if you go on YouTube and search David beckham free kicks you won't believe your eyes When David beckham kicks the ball he has a way he kicks it straight but the goalkeeper thinks it is coming to him but ball twists and it goes to the side of the goal. DAVID BECKHAM number one best kicker in whole FIFA.
Even though there were many other players which were taking free kicks in a great way, for me, Beckham was the best in case of this element of football. This was the guy that I simply enjoyed (and still enjoy) to watch shooting from a free kick. Also his passes and corner kicks were great.
3
Cristiano Ronaldo

Cristiano Ronaldo dos Santos Aveiro is a Portuguese professional footballer who plays as a forward for Italian club Juventus and the Portugal national team.
An active legend, there is nothing this man can't do. At times tries to put to much power into the freekick, making him miss at times, but when he hits the ball good, no one can stop the kick. The best active free-kick taker in my opinion, for sure in the top 5 of all time FK takers, if not top 3. By the end of his career, as he gains a bit more intelligence in FK and any other situation, I believe he can be the GOAT, and the GOAT FK taker.
If I'm not mistaking, no player has scored more mind blowing freekick's than the extra-ordinary Cr7... His freekicks make you to rise to your feet. Watch his top twenty freekick and you'll agree with every bit of what I said... Or you can even watch all. With one free kick, He ignites the fans and motivates his team mates and instantly changes the spirit of the game. "The best ever. "
Ronaldo IS THE MAN! He is so amazing and deserves to be number 1. All those beautiful free kicks and yet his hair is still so beautiful? Impressive. He even runs the way he does so his hair doesn't get messed up. If he ran like a normal person, he would be faster than a professional sprinter!
Never seen a more accurate free kick taker than him! For me, the 2nd best free kick taker of all time, after Roberto Carlos! His free-kick against Atletico is a treat to watch! You'll never get bored with it! In the words of the colourful commentator for Gol, Ray Hudson, it was "a wet dream of orgasmic proportions! "
4
Diego Maradona

Diego Armando Maradona (October 30, 1960 - November 25, 2020) was an Argentine professional footballer. Widely regarded as one of the greatest players in the history of the sport, he was one of the two joint winners of the FIFA Player of the 20th Century award. Maradona was given the nickname "El Pibe ...read more.
There's nothing to say. Simply the Greatest of all times. Magic. Go and see all his goals and you'll understand why he was the best.
The thing that defined maradona was he's dribbling and of course the hand of god.
Speechless for this player, he's not human but he's God...
Maradona is the second best player
5
Roberto Carlos

Roberto Carlos da Silva Rocha (born 10 April 1973), commonly known as Roberto Carlos, is a Brazilian former professional footballer who now works as a football ambassador. He started his career in Brazil as a forward but spent most of his career as a left back and has been described as the "most offensive-minded ...read more.
Come guys, Roberto Carlos had a free kick that could go faster then a ferrari, Lamborgini, Formula 1 car etc. If his free kicks were on target (which most of the time they were) it was almost certain to be a goal. Roberto Carlos also created probably the hardest free kick style to do but arguably the most affective. He hits the ball with the outside of his foot to make the ball look like its going out but it curves back into the goal. Spectacular
Roberto Carlos curves the ball when he shoots a free kick. And v France in 1997 he took a amazing hard long distance shot it went around the players jumping up and just chipped over the goal player. And it was one nil to Brazil just because that amazing goal of Roberto Carlos.
Scoring 2 of the greatest goals in history, both naked "impossible goals" should land you a spot in the top 3 at least. He may have missed sometimes, but kicks of that speed are rediculously hard to keep low, and yet somehow he managed time and time again. No free-kick taker today is his equal.
He scored the longest goal ever from 55 meters against France when Fabian Barthez got crazy! He was looking how the ball became a goal. He also played for Real Madrid. He was a centre back and defensive midfielder player from Brazil.
6
Sinisa Mihajlovic
Sinisa tira la BOMBA! A very rare left-footed free kick specialist who knew to combine power, accuracy and swerve all together. Free kicks from 25 meters were for him like penalties. A free kick hat-trick hero vs. Sampdoria, and many, many beautiful goals like the one when he scored a goal through the legs of the Udinese keeper from 30 meters far out... Too bad he didn't used "knuckle ball" technique from free kicks, who knew what would happened if he used that... Rumour has it, that his powerful left foot shot reached top speed of 165 kh during a research from the Department of Physics at the University in Belgrade. The best free kick taker in the world...
Perfect technique, great power and speed of ball and incredible accuracy! His free kicks were helping his teams in so many ways other then direct scoring! He also scored at least three goals from corner kick! And not even to mention the importance of his goals!
He is the best ever, he kick for him is like penalty for others from this list... you can see the matches where he scored 3 golas from free kicks in one game. you just type sinisa mihailovic on YouTube and I ll see. From my opinion his best games are from lazio fc, but he was also good in I inter, roma, sampdoria, even red star...
Cristiano Ronaldo better than Mihajlovic? How old are you, 15? Sinisa was a SPECIALIST, the most talented free kicker of all time. Sinisa and Juninho should be the top2 BY FAR, no discussion!
7
Ronaldinho

Ronaldo de Assis Moreira (born 21 March 1980), commonly known as Ronaldinho Gaúcho or simply Ronaldinho, is a Brazilian former professional footballer and current ambassador for Barcelona. He played mostly as an attacking midfielder, but was also deployed as a winger. Often considered one of the best ...read more.
Here's the facts: Beckham may have a little more skill than Ronaldinho. But he can't curl a ball into a goal like Ronaldinho can. Ronnie can do it from anywhere on the pitch. He scored an amazing, amazing, amazing goal against England in the '02 World Cup. He was at least 35-40 meters from the goal. Beckham always takes them from about 25-30 meters, and if it's anymore than that, Madrid will get Roberto Carlos to power-shot one into the goal. Also in the year that Barcelona won the champions League (last season-05/06), Ronnie and Barca played against the Italian team Udinese. Ronaldinho scored a hat trick... From 3 DIRECT FREE KICKS. If you don't believe me, check the statistics yourself.
Ronaldinho is the best free kick taker ever. Nobody shots a high and powerful shot as him, he's just a beast! If there's from ronaldinho, all the adverse team will be making a wall because of him. He's just the king of the kings. This is the best player in the world ever. He's the the icon of Brazil football team. He's their king! He played in PSG, FC Barcelona, AC Milan, atletico mineiro and he'll play in New York with the French legend Thierry Henry.
Hell yea!

The guy doesn't only use his power but also his brain it was amazing once he shot the ball under the whole team's feet as the wall jumped and even the opposition's coach said "this guy is amazingly clever. "
I just want to say that ronaldinho is more expensive than any team in all of the united states AND asia AND oceania. pele AND maradona both said that in 2005, when ronaldinho won the fifa world player of the year for the second time in a row.
8
Steven Gerrard

Steven George Gerrard is an English professional footballer who plays for Major League Soccer club LA Galaxy.
Not only is he an amazing striker of the ball he gets results when it is most needed. Remember against West Ham in the F. A. Cup final. Down three nil at half time and the rest as they say is history.
He has control and ability. The best free kick taker. He should be in the top ten. Guys like Messi and Ronaldo are good with the ball in the field. But they are not free kickers. Gerrard is the best.
He's the only guy that just uses sheer power to cannon the ball in. Just look at his free-kick against Newcastle United
Does nothing fancy but still achieves the best result... Some people A.K. A Ronaldo try to do too much and their free kicks end up in the crowd!
9
Lionel Messi

Lionel Andrés "Leo" Messi is an Argentine professional footballer who plays as a forward for Spanish club Barcelona. He is also known as one of the greatest football players of all time. He was born in Rosario, Argentina on June 24th, 1987.
This Argentinian central forward player is the record man of golden balls: 4: 2009, 2010, 2011, 2012. But his rival: Cristiano Ronaldo won the golden ball of 2013. And this year, we think about robben, messi, or, James Rodriguez to win the golden ball France football. This player began in 2004, with the Newell' OLD BOYS, in Argentina. Then, in 2005, he goes to FC Barcelona and became their star with 8 league titles, 1 champions league winners and 6 copa del Reys. He's like the best player ever.
Lionel Andries Messi is the Greatest player of all the time, and now he is becoming the best free kick taker, he can curl the ball and whatever he want he can do, magician is small world for him, He is complete Genius.
Does anyone remember the free kick where he put it under the wall... Cheeky and pure genius... Messi is by far the best player as well as the best free kick taker
His freekick style is amazing. He should be at the top 5 after his freekick performance in the season 2015/2016. He scores almost every time, and if he didn't then it would hit the bar. Simply the best at everything on the field.
10
Andrea Pirlo

Andrea Pirlo is an Italian professional footballer who plays for American club New York City FC in Major League Soccer and the Italy national team.
Pirlo played with AC Milan and juventus in his career. He's the best Italian free kick taker ever before Alessandro del piero. He was the captain of AC Milan, he was the leader man in every team he goes to. He's just like a king! He let AC Milan win 3 Italian titles and juventus also, 3 Italian titles. He's also one of the best players with caps in Italy.
He is one of the best free kickers out there and is one of the only free kickers I have seen and I have seen him score from 40 meters out at AC milan which is very impressive when you see it. He is very accurate and can shot it in the top corner anytime
He was my favorite midfielder and in fifa 11 he was supposed to be a good free kick taker and I agree to it. In 2010, he scored at a distance of 35 m and for the keeper it is full stretch.
Pirlo should be in the top 5. I am only ten and know he is one of the world's best at free's. His one versus Mexico was class Italy and Juventus are lucky to have him
The Contenders
11
Pierre van Hooijdonk
Scored 14 goals in all competitions at his first season in Rotterdam. I have never seen anything like it
The best footballer ever! He just punished all goalkeepers game after game.
Such a great free kick taker. I will always remember the one against freiburg.
Put your hands up for Pierre! Amazing free kicks...
12
Juan Arango
#1 best left for sure. Most underrated free kick taker in the world and perhaps should be top 5 hands down. He just happens to have played in not so great teams (Mallorca, Borussia Muchengladbach).
How the hell this guy is not on the list.
I have seen like 50 goals on free kicks that he did, But he is underrated by lots of people..
High accuracy in long distance.. Is amazing, is simply magic when he kicks the ball, he makes easy the difficult
He is one of the best in the world he should be top 10 no doubt
13
Alessandro del Piero

Alessandro Del Piero Ufficiale is an Italian former professional footballer who played as a deep-lying forward.
Del Piero scored the most free kicks in the history of Serie A and the European Champions League! He is the best of all this list, Hands down.
One more thing you have to bear in mind is that Del Piero scored in the Italian League (Serie A) which has the best defenses and most experienced goal keepers (compared to the French League or any League in that matter! )
He had a great percentage of goals from free kicks. He scored from free kicks since he was young. Juninho scored from free kicks in his second part of his career. Every Del Piero free kick was dangerous and in the proximity of the corners. He transformed free kicks from every position. He also scored long range goals with both feet..Unbelievable talent!
Del piero is an Italian striker who played with Genoa, Parma, juventus and now Adelaide united, in Australia. His best moment was in juventus, when he did super dribbles, skills, tricks and awesome free kicks. He also scored for his international team 27 goals and his ranking is the 4th with Roberto Baggio.
The greatest player ever! His good attitude, personality, professional player..
His goals against Real Madrid in the European Champions League 2008/2009. He is the Legend of Football, the Legend of Juventus who all the Juventini proud of!
Del Piero >> The greatest player!
14
Shunsuke Nakamura
Any list of great free kick takers that doesn't include Nakamura is drawn up by the ignorant. I'm not sure what his % was but I seem to remember him scoring from direct free kicks just as often as he missed. It was almost like a penalty.
He also scored them when it mattered in the Champions League. He had perfect technique and the bottle to match.
His technique is unrivalled, It's a thing of beauty to watch him curl a free kick right into the top corner. A free kick is like a penalty if he is on your team. Celtic Legend! He makes Van der sar look like stretch armstrong!
Nakamura is simply the best at free kicks. Not only that but his ball control, his football brain and passing. He is even good enough to play in the premiership (please don't leave us). He is awesome
Nakamura for me is the best free kick taker I have ever seen. Only he could score two consecutive free against against Manchester United.
Yes Naka gets my vote as the best free kick taker of all time.
15
Wesley Sneijder

Wesley Sneijder is a Dutch professional footballer who plays for Turkish club Galatasaray and the Netherlands national team.
Yeo
Because he plays for the best team in the (REAL MADRID) he has scored 4 goalz this year and 3 were on a free kick
Ps. Madrid are gonna smash roma in the champions league
Wow wow wow bad
Freee kick is good but not best
A Galatasaray Legend like Hagi.
16
Ryan Giggs

Ryan Joseph Giggs is a Welsh football coach and former player who is currently the assistant manager at Manchester United and co-owner of Salford City.
Best and talented free kick taker.
The best utd player in the last 25 years
17
Rivaldo
Power, curve, and genius placement: Rivellino scored absolutely classic game-changing direct-free-kick goals against Czechoslovakia and East Germany upon the biggest World stage. Yet, he gunned his shots in while the balls were still heavy and slow. Rivellino must be a top 10 direct-kick specialist of all times; perhaps top 5.

Go watch footage of Rivellino, you will not be sorry. He was the original master of elastico, had a rare close-control dribble mastery in dense traffic. All time greats like Ronaldinho and Maradona are self-proclaimed disciples of his. And as one of the original direct-kick specialists, he introduced shots that few can ever repeat.
Just watch his free kicks on you tube, I think he deserves at least 10th place, he had such accurracy and power, few players now have such.
18
Diego Forlan
No matter what everyone say about you good man
His skills are amazing like spider man
His free kicks corners are excellent
You are the best football player
19
Alex
Guys! Alex is different from other free-kick takers because he has de ability to fire his bullet shot to his preferred position... and at last the Goal-keeper will not get a chance to touch the ball... that's Allexx

L...
Alex's freekicks are the BOMB! He proven his worthyness vs arsenall
20
Juan Roman Riquelme

The more creative midfielder that soccer have right now. His free kicks are just too accurate. For me the best with Nakamura.
Man He Is Good Fit For Bayern Munchen Ill Tell You That He Is Good Free Kicker Good At Curve
21
Gheorghe Hagi
He could score from any distance, not just outside of the box. Also to put on top of this he could score from any angle which he proved in International team matches as well as Champions league and domestic league matches. Without a doubt the most frequent and best free kick taker in history!
Hagi was undoubtedly the greatest lefty of all times. Until this day, I have not seen one goalkeeper who was able stop one of his long range "torpedo" with ease. Let's leave the popular names aside and give these players what they actually deserve. "Hagi-Juninho-Beckham! "
Most of Internet users are around 20's now so they don't remember hagi. He was great. He was leader. He was the best left footed footballer ever. Watcb Hagi and learn what longe range shoots mean. seriously. Hagi for the win
Hagi was the great commander. I have never seen a footballer shooting the ball like him. No matter how far it was, he could score goals from everywhere.
22
Leighton Baines

Leighton John Baines is an English professional footballer who plays as a left-back for Premier League club Everton and the England national team.
54? You can't be serious, he is better than all of these minor league players in the Middle East above him, if you don't believe me, watch clips on YouTube!
Baines in very consistent because if he doesn't score a freekick, it's gets on target or hits the frame of the goal.
Leighton Baines is the set piece king without a doubt.
23
Zico
ARRGGH! These lists are terrible! Zico is the best ever, or at least in the top 10, yet he is beaten by the likes of Van Persie, Drogba AND Nobby Solano!
I don't care what anyone says, I firmly believe zico is the best on free kicks, he has no match.
He is the only one to have scored more than Juninho, and it's "only" about 30 more...
The only one in the list that might be at the same level is Juninho
24
Frank Ribery
Man Did You See His Five Free Kicks In The World Cup They Were Awesome Did You See There Curve They Were Incredible He Should Be Number 15 Or 10 at least 15 maybe 10 He He Can Score Them When He Wants To
25
Ronald Koeman
Maybe the youngsters can't remember how good he was at free kicks.
For me, easy top ten
A physical yet technical Dutch powerhouse center back who scored a whooping more than 240 career goals and his freekicks are very dangerous and very powerful
Hah? Koeman should be the 7th instead... A goal against Pagliuca in 1992?
PSearch List